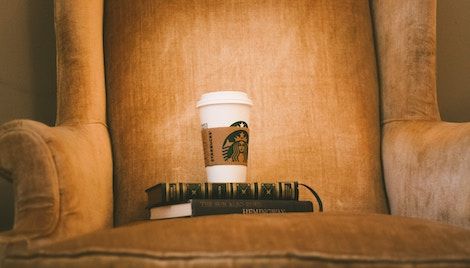 Lists
50 Of The Best Poetry Books From Authors of Contemporary Works
This content contains affiliate links. When you buy through these links, we may earn an affiliate commission.
There seems to be a bit of an aversion to poetry in our culture. Something happens to us when we're in school—we're given Walt Whitman or Emily Dickinson or Robert Frost, and we don't really feel like we can relate so easily to it. Then we're told to dissect the meaning of every line, told to identify the meter and rhyme scheme, told to break down the poem like it's a math equation. Somehow, in these lessons, poetry begins to feel far away from us. It begins to feel maybe elitist, or stuffy, or too difficult to understand. And like many things do, it becomes something to study, rather than something to enjoy. I, personally, don't ever remember being asked how a poem made me feel, or what I liked about it.
But the world of poetry is vibrant and thriving, filled with voices that seem to reach out and take our hand, that let us know we're understood, we're not alone. And that's what poetry can do. A great poem can help us put words to feelings we couldn't explain before, or help us empathize with something new, or reaffirm our place in the world. And a great poem can touch that lonely, dark part of our hearts and wake us up, bring us out of the cold.
If you're looking to read more poetry, here are some of the best poetry books from modern authors.
"A book of bravado and introspection, of 21st century feminist swagger and harrowing terror and loss, this fourth collection considers how we build our identities out of place and human contact—tracing in intimate detail the various ways the speaker's sense of self both shifts and perseveres as she moves from New York City to rural Kentucky, loses a dear parent, ages past the capriciousness of youth, and falls in love. Limón has often been a poet who wears her heart on her sleeve, but in these extraordinary poems that heart becomes a "huge beating genius machine" striving to embrace and understand the fullness of the present moment. "I am beautiful. I am full of love. I am dying," the poet writes. Building on the legacies of forebears such as Frank O'Hara, Sharon Olds, and Mark Doty, Limón's work is consistently generous and accessible—though every observed moment feels complexly thought, felt, and lived."
Oceanic by Aimee Nezhukumatathil
"With inquisitive flair, Aimee Nezhukumatathil creates a thorough registry of the earth's wonderful and terrible magic. In her fourth collection of poetry, she studies forms of love as diverse and abundant as the ocean itself. She brings to life a father penguin, a C-section scar, and the Niagara Falls with a powerful force of reverence for life and living things. With an encyclopedic range of subjects and unmatched sincerity, Oceanic speaks to each reader as a cooperative part of the earth, an extraordinary neighborhood to which we all belong."
"My Mother Was a Freedom Fighter is poet Aja Monet's ode to mothers, daughters, and sisters—the tiny gods who fight to change the world.
Textured with the sights and sounds of growing up in East New York in the nineties, to school on the South Side of Chicago, all the way to the olive groves of Palestine, these stunning poems tackle racism, sexism, genocide, displacement, heartbreak, and grief, but also love, motherhood, spirituality, and Black joy."
"Together and by Ourselves, Alex Dimitrov's second book of poems, takes on broad existential questions and the reality of our current moment: being seemingly connected to one another, yet emotionally alone. Through a collage aesthetic and a multiplicity of voices, these poems take us from coast to coast, New York to LA, and toward uneasy questions about intimacy, love, death, and the human spirit. Dimitrov critiques America's long-lasting obsessions with money, celebrity, and escapism—whether in our personal, professional, or family lives. What defines a life? Is love ever enough? Who are we when together and who are we by ourselves? These questions echo throughout the poems, which resist easy answers. The voice is both heartfelt and skeptical, bruised yet playful, and always deeply introspective."
"In this ferocious and tender debut, Chen Chen investigates inherited forms of love and family—the strained relationship between a mother and son, the cost of necessary goodbyes—all from Asian American, immigrant, and queer perspectives. Holding all accountable, this collection fully embraces the loss, grief, and abundant joy that come with charting one's own path in identity, life, and love."
"Award-winning poet Danez Smith is a groundbreaking force, celebrated for deft lyrics, urgent subjects, and performative power. Don't Call Us Dead opens with a heartrending sequence that imagines an afterlife for black men shot by police, a place where suspicion, violence, and grief are forgotten and replaced with the safety, love, and longevity they deserved here on earth. Smith turns then to desire, mortality―the dangers experienced in skin and body and blood―and a diagnosis of HIV positive. "Some of us are killed / in pieces," Smith writes, "some of us all at once." Don't Call Us Dead is an astonishing and ambitious collection, one that confronts, praises, and rebukes America―"Dear White America"―where every day is too often a funeral and not often enough a miracle."
"Across this remarkable first book are encounters with animals, legendary beasts, and mythological monsters—half human and half something else. Donika Kelly's Bestiary is a catalogue of creatures—from the whale and ostrich to the pegasus and chimera to the centaur and griffin. Among them too are poems of love, self-discovery, and travel, from "Out West" to "Back East." Lurking in the middle of this powerful and multifaceted collection is a wrenching sequence that wonders just who or what is the real monster inside this life of survival and reflection. Selected and with an introduction by the National Book Award winner Nikky Finney, Bestiary questions what makes us human, what makes us whole."
Milk by Dorothea Lasky
"In her latest collection, Dorothea Lasky brings her signature style—a deeply felt and uncanny word-music—to all matters of creativity, from poetry and the invention of new language to motherhood and the production of new life. At once a personal document as it is an occult text, Milk investigates overused paradigms of what it means to be a creator and encapsulates its horrors and joys—setting fire to the enigma that drives the vital force that enables poems, love, and life to happen."
"Poet, novelist, and essayist Erika L. Sánchez's powerful debut poetry collection explores what it means to live on both sides of the border―the border between countries, languages, despair and possibility, and the living and the dead. Sánchez tells her own story as the daughter of undocumented Mexican immigrants and as part of a family steeped in faith, work, grief, and expectations. The poems confront sex, shame, race, and an America roiling with xenophobia, violence, and laws of suspicion and suppression. With candor and urgency, and with the unblinking eyes of a journalist, Sánchez roves from the individual life into the lives of sex workers, narco-traffickers, factory laborers, artists, and lovers. What emerges is a powerful, multifaceted portrait of survival. Lessons on Expulsion is the first book by a vibrant, essential new writer now breaking into the national literary landscape."
"Erika Meitner's fifth collection of poetry plumbs human resilience and grit in the face of disaster, loss, and uncertainty. These narrative poems take readers into the heart of southern Appalachia―its highways and strip malls and gun culture, its fragility and danger―as the speaker wrestles with what it means to be the only Jewish family in an Evangelical neighborhood and the anxieties of raising one white son and one black son amidst racial tensions and school lockdown drills. With a firm hand on the pulse of the uncertainty at the heart of 21st century America and a refusal to settle for easy answers, Meitner's poems embrace life in an increasingly fractured society and never stop asking what it means to love our neighbor as ourselves."
Night by Etel Adnan
"Etel Adnan's evocative new book places night at its center to unearth memories held in the body, the spirit and the landscape. This striking new book continues Adnan's meditative observation and inquiry into the experiences of her remarkable life."
"Blending stark realism with the surreal and fantastic, Eve L. Ewing's narrative takes us from the streets of 1990s Chicago to an unspecified future, deftly navigating the boundaries of space, time, and reality. Ewing imagines familiar figures in magical circumstances―blues legend Koko Taylor is a tall-tale hero; LeBron James travels through time and encounters his teenage self. She identifies everyday objects―hair moisturizer, a spiral notebook―as precious icons. Her visual art is spare, playful, and poignant―a cereal box decoder ring that allows the wearer to understand what Black girls are saying; a teacher's angry, subversive message scrawled on the chalkboard. Electric Arches invites fresh conversations about race, gender, the city, identity, and the joy and pain of growing up."
"From a co-creator of the Emmy-nominated web series Brown Girls comes an imaginative, soulful debut poetry that collection captures the experiences of being a young Pakistani Muslim woman in contemporary America. Orphaned as a child, Fatimah Asghar grapples with coming of age and navigating questions of sexuality and race without the guidance of a mother or father. These poems at once bear anguish, joy, vulnerability, and compassion, while also exploring the many facets of violence: how it persists within us, how it is inherited across generations, and how it manifests itself in our relationships. In experimental forms and language both lyrical and raw, Asghar seamlessly braids together marginalized people's histories with her own understanding of identity, place, and belonging."
"Gathered together, the poems of Frank Bidart perform one of the most remarkable transmutations of the body into language in contemporary literature. His pages represent the human voice in all its extreme registers, whether it's that of the child-murderer Herbert White, the obsessive anorexic Ellen West, the tormented genius Vaslav Nijinsky, or the poet's own. And in that embodiment is a transgressive empathy, one that recognizes our wild appetites, the monsters, the misfits, the misunderstood among us and inside us. Few writers have so willingly ventured to the dark places of the human psyche and allowed themselves to be stripped bare on the page with such candor and vulnerability. Over the past half century, Bidart has done nothing less than invent a poetics commensurate with the chaos and appetites of our experience."
Not Here by Hieu Minh Nguyen
"Not Here is a flight plan for escape and a map for navigating home; a queer Vietnamese American body in confrontation with whiteness, trauma, family, and nostalgia; and a big beating heart of a book. Nguyen's poems ache with loneliness and desire and the giddy terrors of allowing yourself to hope for love, and revel in moments of connection achieved."
"Deaf Republic opens in an occupied country in a time of political unrest. When soldiers breaking up a protest kill a deaf boy, Petya, the gunshot becomes the last thing the citizens hear―they all have gone deaf, and their dissent becomes coordinated by sign language. The story follows the private lives of townspeople encircled by public violence: a newly married couple, Alfonso and Sonya, expecting a child; the brash Momma Galya, instigating the insurgency from her puppet theater; and Galya's girls, heroically teaching signing by day and by night luring soldiers one by one to their deaths behind the curtain. At once a love story, an elegy, and an urgent plea, Ilya Kaminsky's long-awaited Deaf Republic confronts our time's vicious atrocities and our collective silence in the face of them."
"Espinoza's debut is a searing interrogation of the world and the self at once. Here, the body is a fixation—as if to look away from it, even briefly, is to risk having it erased. As such, this is a book of unblinking human preservation, and how we trespass ourselves seeking safer spaces. "There is nothing I love more than an honest storm," Espinoza writes. There Should Be Flowers is a storm to ravage and rearrange us from our crushing certainties. This book doesn't need a blurb. It simply needs to be read." – Ocean Vuong
"Javier Zamora was nine years old when he traveled unaccompanied 4,000 miles, across multiple borders, from El Salvador to the United States to be reunited with his parents. This dramatic and hope-filled poetry debut humanizes the highly charged and polarizing rhetoric of border-crossing; assesses borderland politics, race, and immigration on a profoundly personal level; and simultaneously remembers and imagines a birth country that's been left behind. Through an unflinching gaze, plainspoken diction, and a combination of Spanish and English, Unaccompanied crosses rugged terrain where families are lost and reunited, coyotes lead migrants astray, and 'the thin white man let us drink from a hose / while pointing his shotgun.'"
"Jenny Xie's award-winning debut, Eye Level, takes us far and near, to Phnom Penh, Corfu, Hanoi, New York, and elsewhere, as we travel closer and closer to the acutely felt solitude that centers this searching, moving collection. Animated by a restless inner questioning, these poems meditate on the forces that moor the self and set it in motion, from immigration to travel to estranging losses and departures. The sensual worlds here―colors, smells, tastes, and changing landscapes―bring to life questions about the self as seer and the self as seen. As Xie writes, "Me? I'm just here in my traveler's clothes, trying on each passing town for size." Her taut, elusive poems exult in a life simultaneously crowded and quiet, caught in between things and places, and never quite entirely at home. Xie is a poet of extraordinary perception―both to the tangible world and to "all that is untouchable as far as the eye can reach."
"In his second collection, The New Testament, Brown treats disease and love and lust between men, with a gentle touch, returning again and again to the stories of the Bible, which confirm or dispute his vision of real life. 'Every last word is contagious,' he writes, awake to all the implications of that phrase. There is plenty of guilt—survivor's guilt, sinner's guilt—and ever-present death, but also the joy of survival and sin. And not everyone has the chutzpah to rewrite The Good Book."—NPR.org
"In this stunning debut, poet José Olivarez explores the stories, contradictions, joys, and sorrows that embody life in the spaces between Mexico and America. He paints vivid portraits of good kids, bad kids, families clinging to hope, life after the steel mills, gentrifying barrios, and everything in between. Drawing on the rich traditions of Latinx and Chicago writers like Sandra Cisneros and Gwendolyn Brooks, Olivarez creates a home out of life in the in-between. Combining wry humor with potent emotional force, Olivarez takes on complex issues of race, ethnicity, gender, class, and immigration using an everyday language that invites the reader in. Olivarez has a unique voice that makes him a poet to watch."
Indecency by Justin Phillip Reed
"Indecency is boldly and carefully executed and perfectly ragged. In these poems, Justin Phillip Reed experiments with language to explore inequity and injustice and to critique and lament the culture of white supremacy and the dominant social order. Political and personal, tender, daring, and insightful―the author unpacks his intimacies, weaponizing poetry to take on masculinity, sexuality, exploitation, and the prison industrial complex and unmask all the failures of the structures into which society sorts us."
"This highly-anticipated debut boldly confronts addiction and courses the strenuous path of recovery, beginning in the wilds of the mind. Poems confront craving, control, the constant battle of alcoholism and sobriety, and the questioning of the self and its instincts within the context of this never-ending fight."
WHEREAS by Layli Long Soldier
"WHEREAS confronts the coercive language of the United States government in its responses, treaties, and apologies to Native American peoples and tribes, and reflects that language in its officiousness and duplicity back on its perpetrators. Through a virtuosic array of short lyrics, prose poems, longer narrative sequences, resolutions, and disclaimers, Layli Long Soldier has created a brilliantly innovative text to examine histories, landscapes, her own writing, and her predicament inside national affiliations. "I am," she writes, "a citizen of the United States and an enrolled member of the Oglala Sioux Tribe, meaning I am a citizen of the Oglala Lakota Nation―and in this dual citizenship I must work, I must eat, I must art, I must mother, I must friend, I must listen, I must observe, constantly I must live." This strident, plaintive book introduces a major new voice in contemporary literature."
"The Undressing is a tonic for spiritual anemia; it attempts to uncover things hidden since the dawn of the world. Short of achieving that end, these mysterious, unassuming poems investigate the human violence and dispossession increasingly prevalent around the world, as well as the horrors the poet grew up with as a child of refugees. Lee draws from disparate sources, including the Old Testament, the Dao De Jing, and the music of the Wu Tang Clan. While the ostensive subjects of these layered, impassioned poems are wide-ranging, their driving engine is a burning need to understand our collective human mission."
Cenzontle by Marcelo Hernandez Castillo
"In this highly lyrical, imagistic debut, Marcelo Hernandez Castillo creates a nuanced narrative of life before, during, and after crossing the US/Mexico border. These poems explore the emotional fallout of immigration, the illusion of the American dream via the fallacy of the nuclear family, the latent anxieties of living in a queer brown undocumented body within a heteronormative marriage, and the ongoing search for belonging. Finding solace in the resignation to sheer possibility, these poems challenge us to question the potential ways in which two people can interact, love, give birth, and mourn―sometimes all at once."
"Throughout her celebrated career, Mary Oliver has touched countless readers with her brilliantly crafted verse, expounding on her love for the physical world and the powerful bonds between all living things. Identified as 'far and away, this country's best selling poet' by Dwight Garner, she now returns with a stunning and definitive collection of her writing from the last fifty years. Carefully curated, these 200 plus poems feature Oliver's work from her very first book of poetry, No Voyage and Other Poems, published in 1963 at the age of 28, through her most recent collection, Felicity, published in 2015. This timeless volume, arranged by Oliver herself, showcases the beloved poet at her edifying best. Within these pages, she provides us with an extraordinary and invaluable collection of her passionate, perceptive, and much-treasured observations of the natural world."
"'Blackacre' is a centuries-old legal fiction―a placeholder name for a hypothetical estate. Treacherously lush or alluringly bleak, these poems reframe their subjects as landscape, as legacy―a bereavement, an intimacy, a racial identity, a pubescence, a culpability, a diagnosis. With a surveyor's keenest tools, Youn marks the boundaries of the given, what we have been allotted: acreage that has been ruthlessly fenced, previously tenanted, ploughed and harvested, enriched and depleted. In the title sequence, the poet gleans a second crop from the field of Milton's great sonnet on his blindness: a lyric meditation on her barrenness, on her own desire―her own struggle―to conceive a child. What happens when the transformative imagination comes up against the limits of unalterable fact?"
"The only thing more beautiful than Beyoncé is God, and God is a black woman sipping rosé and drawing a lavender bath, texting her mom, belly-laughing in the therapist's office, feeling unloved, being on display, daring to survive. Morgan Parker stands at the intersections of vulnerability and performance, of desire and disgust, of tragedy and excellence. Unrelentingly feminist, tender, ruthless, and sequined, these poems are an altar to the complexities of black American womanhood in an age of non-indictments and deja vu, and a time of wars over bodies and power. These poems celebrate and mourn. They are a chorus chanting: You're gonna give us the love we need."
"'I write hungry sentences,' Natalie Diaz once explained in an interview, 'because they want more and more lyricism and imagery to satisfy them.' This debut collection is a fast-paced tour of Mojave life and family narrative: A sister fights for or against a brother on meth, and everyone from Antigone, Houdini, Huitzilopochtli, and Jesus is invoked and invited to hash it out. These darkly humorous poems illuminate far corners of the heart, revealing teeth, tails, and more than a few dreams."
"The existential magnitude, deep intellect, and playful subversion of St. Thomas-born, Florida-raised poet Nicole Sealey's work is restless in its empathic, succinct examination and lucid awareness of what it means to be human. The ranging scope of inquiry undertaken in Ordinary Beast—at times philosophical, emotional, and experiential—is evident in each thrilling twist of image by the poet. In brilliant, often ironic lines that move from meditation to matter of fact in a single beat, Sealey's voice is always awake to the natural world, to the pain and punishment of existence, to the origins and demises of humanity. Exploring notions of race, sexuality, gender, myth, history, and embodiment with profound understanding, Sealey's is a poetry that refuses to turn a blind eye or deny. It is a poetry of daunting knowledge."
"In his haunting and fearless debut, Ocean Vuong walks a tightrope of historic and personal violences, creating an interrogation of the American body as a borderless space of both failure and triumph. At once vulnerable and redemptive, dreamlike and visceral, compassionate and unforgiving, these poems seek a myriad existence without forgetting the prerequisite of self-preservation in a world bent on extinguishing its othered voices. Vuong's poems show, through breath, cadence, and unrepentant enthrallment, that a gentle palm on a chest can calm the most necessary of hungers."
blud by Rachel McKibbins
"McKibbens's blud is a collection of dark, rhythmic poems interested in the ways in which inherited things―bloodlines, mental illnesses, trauma―affect their inheritors. Reveling in form and sound, McKibbens's writing takes back control, undaunted by the idea of sinking its teeth into the ugliest moments of life, while still believing―and looking for―the good underneath all the bruising."
"Poetry. Written in response to the PROMESA bill (Puerto Rico Oversight, Management, and Economic Stability Act) bill, LO TERCIARIO/THE TERCIARY offers a decolonial queer critique and reconsideration of Marx. The book's titles come from Pedro Scaron's El Capital, the 1976 translation of Karl Marx's classic. Published by Siglo Veintiuno Editores, this translation was commonly used by the Puerto Rican left as part of political formation programs. LO TERCIARIO/THE TERCIARY places this text in relation to the Puerto Rican debt crisis, forcing readers to reconsider old questions when facing colonialism's newest horrors."
Crush by Richard Siken
"Richard Siken's Crush, selected as the 2004 winner of the Yale Younger Poets prize, is a powerful collection of poems driven by obsession and love. Siken writes with ferocity, and his reader hurtles unstoppably with him. His poetry is confessional, gay, savage, and charged with violent eroticism. In the world of American poetry, Siken's voice is striking. In her introduction to the book, competition judge Louise Glück hails the "cumulative, driving, apocalyptic power, [and] purgatorial recklessness" of Siken's poems. She notes, 'Books of this kind dream big. . . . They restore to poetry that sense of crucial moment and crucial utterance which may indeed be the great genius of the form.'"
"Rock|Salt|Stone sprays life-preserving salt through the hard realities of rocks, stones, and rockstones used as anchors, game pieces, or weapons. The manuscript travels through Africa, the Caribbean, and the USA, including cultures and varieties of English from all of those places. The poems center the experience of the outsider, whether she is an immigrant, a woman, or queer. Sometimes direct, sometimes abstract, these poems engage different structures, forms, and experiences while addressing the sharp realities of family, sexuality, and immigration."
"Catalog of Unabashed Gratitude is a sustained meditation on that which goes away—loved ones, the seasons, the earth as we know it—that tries to find solace in the processes of the garden and the orchard. That is, this is a book that studies the wisdom of the garden and orchard, those places where all—death, sorrow, loss—is converted into what might, with patience, nourish us."
"The January Children depicts displacement and longing while also questioning accepted truths about geography, history, nationhood, and home. The poems mythologize family histories until they break open, using them to explore aspects of Sudan's history of colonial occupation, dictatorship, and diaspora. Several of the poems speak to the late Egyptian singer Abdelhalim Hafez, who addressed many of his songs to the asmarani—an Arabic term of endearment for a brown-skinned or dark-skinned person. Elhillo explores Arabness and Africanness and the tensions generated by a hyphenated identity in those two worlds. No longer content to accept manmade borders, Elhillo navigates a new and reimagined world. Maintaining a sense of wonder in multiple landscapes and mindscapes of perpetually shifting values, she leads the reader through a postcolonial narrative that is equally terrifying and tender, melancholy and defiant."
Oculus by Sally Wen Mao
"In Oculus, Sally Wen Mao explores exile not just as a matter of distance and displacement but as a migration through time and a reckoning with technology. The title poem follows a nineteen-year-old girl in Shanghai who uploaded her suicide onto Instagram. Other poems cross into animated worlds, examine robot culture, and haunt a necropolis for electronic waste. A fascinating sequence spanning the collection speaks in the voice of the international icon and first Chinese American movie star Anna May Wong, who travels through the history of cinema with a time machine, even past her death and into the future of film, where she finds she has no progeny. With a speculative imagination and a sharpened wit, Mao powerfully confronts the paradoxes of seeing and being seen, the intimacies made possible and ruined by the screen, and the many roles and representations that women of color are made to endure in order to survive a culture that seeks to consume them."
"sam sax's bury it, winner of the 2017 James Laughlin Award from the Academy of American Poets, begins with poems written in response to the spate of highly publicized young gay suicides in the summer of 2010. What follows are raw and expertly crafted meditations on death, rituals of passage, translation, desire, diaspora, and personhood. What's at stake is survival itself and the archiving of a lived and lyric history. Laughlin Award judge Tyehimba Jess says "bury it is lit with imagery and purpose that surprises and jolts at every turn. Exuberant, wild, tightly knotted mesmerisms of discovery inhabit each poem in this seethe of hunger and sacred toll of toil. A vitalizing and necessary book of poems that dig hard and lift luminously." In this phenomenal second collection of poems, Sam Sax invites the reader to join him in his interrogation of the bridges we cross, the bridges we burn, and bridges we must leap from."
Rapture by Sjohnna McCray
"In this award-winning debut, Sjohnna McCray movingly recounts a life born out of wartime to a Korean mother and an American father serving during the Vietnam War. Their troubled histories, and McCray's own, are told with lyric passion and the mythic undercurrents of discovering one's own identity, one's own desires. What emerges is a self- and family portrait of grief and celebration, one that insists on our lives as anything, please, but singular. Rapture is an extraordinary first collection, with poems of rare grace and feeling."
"Registers of Illuminated Villages is Tarfia Faizullah's highly anticipated second collection, following her award-winning debut, Seam. Faizullah's new work extends and transforms her powerful accounts of violence, war, and loss into poems of many forms and voices―elegies, outcries, self-portraits, and larger-scale confrontations with discrimination, family, and memory. One poem steps down the page like a Slinky; another poem responds to makeup homework completed in the summer of a childhood accident; other poems punctuate the collection with dark meditations on dissociation, discipline, defiance, and destiny; and the near-title poem, 'Register of Eliminated Villages,' suggests illuminated texts, one a Qur'an in which the speaker's name might be found, and the other a register of 397 villages destroyed in northern Iraq. Faizullah is an essential new poet whose work only grows more urgent, beautiful, and―even in its unsparing brutality―full of love."
Junk by Tommy Pico
"The third book in Tommy Pico's Teebs trilogy, Junk is a breakup poem in couplets: ice floe and hot lava, a tribute to Janet Jackson and nacho cheese. In the static that follows the loss of a job or an apartment or a boyfriend, what can you grab onto for orientation? The narrator wonders what happens to the sense of self when the illusion of security has been stripped away. And for an indigenous person, how do these lost markers of identity echo larger cultural losses and erasures in a changing political landscape? In part taking its cue from A.R. Ammons's Garbage, Teebs names this liminal space "Junk," in the sense that a junk shop is full of old things waiting for their next use; different items that collectively become indistinct. But can there be a comfort outside the anxiety of utility? An appreciation of "being" for the sake of being? And will there be Chili Cheese Fritos?"
"In Wade in the Water, Tracy K. Smith boldly ties America's contemporary moment both to our nation's fraught founding history and to a sense of the spirit, the everlasting. These are poems of sliding scale: some capture a flicker of song or memory; some collage an array of documents and voices; and some push past the known world into the haunted, the holy. Smith's signature voice―inquisitive, lyrical, and wry―turns over what it means to be a citizen, a mother, and an artist in a culture arbitrated by wealth, men, and violence. Here, private utterance becomes part of a larger choral arrangement as the collection widens to include erasures of The Declaration of Independence and the correspondence between slave owners, a found poem comprised of evidence of corporate pollution and accounts of near-death experiences, a sequence of letters written by African Americans enlisted in the Civil War, and the survivors' reports of recent immigrants and refugees. Wade in the Water is a potent and luminous book by one of America's essential poets."
"Legendary author Ursula K. Le Guin was lauded by millions for her ground-breaking science fiction novels, but she began as a poet, and wrote across genres for her entire career. In this clarifying and sublime collection―completed shortly before her death in 2018―Le Guin is unflinching in the face of mor- tality, and full of wonder for the mysteries beyond. Redolent of the lush natural beauty of the Pacific Northwest, with rich sounds playfully echoing myth and nursery rhyme, Le Guin bookends a long, daring, and prolific career."
"In Barbie Chang, Victoria Chang explores racial prejudice, sexual privilege, and the disillusionment of love through a reimagining of Barbie―perfect in the cultural imagination yet repeatedly falling short as she pursues the American dream. This energetic string of linked poems is full of wordplay, humor, and biting social commentary involving the quote-unquote speaker, Barbie Chang, a disillusioned Asian-American suburbanite. By turns woeful and passionate, playful and incisive, these poems reveal a voice insisting that "even silence is not silent."
"What elevates 'teaching my mother how to give birth', what gives the poems their disturbing brilliance, is Warsan Shire's ability to give simple, beautiful eloquence to the veiled world where sensuality lives in the dominant narrative of Islam; reclaiming the more nuanced truths of earlier times—as in Tayeb Salih's work—and translating to the realm of lyric the work of the likes of Nawal El Saadawi. As Rumi said, "Love will find its way through all languages on its own"; in 'teaching my mother how to give birth', Warsan's début pamphlet, we witness the unearthing of a poet who finds her way through all preconceptions to strike the heart directly."
"Black Girl Magic continues and deepens the work of the first BreakBeat Poets anthology by focusing on some of the most exciting Black women writing today. This anthology breaks up the myth of hip-hop as a boys' club, and asserts the truth that the cypher is a feminine form." featuring poems by Elizabeth Acevedo, Ariana Brown, Safia Elhillo, Eve L. Ewing, Camonghne Felix, Marwa Helal, Nabia Lovelace, Aja Monet, Ysenia Montilla, Angel Nafis, Noname, Morgan Parker, and more.
"New Poets of Native Nations gathers poets of diverse ages, styles, languages, and tribal affiliations to present the extraordinary range and power of new Native poetry. Heid E. Erdrich has selected twenty-one poets whose first books were published after the year 2000 to highlight the exciting works coming up after Joy Harjo and Sherman Alexie. Collected here are poems of great breadth―long narratives, political outcries, experimental works, and traditional lyrics―and the result is an essential anthology of some of the best poets writing now. Poets included are Tacey M. Atsitty, Trevino L. Brings Plenty, Julian Talamantez Brolaski, Laura Da', Natalie Diaz, Jennifer Elise Foerster, Eric Gansworth, Gordon Henry, Jr., Sy Hoahwah, LeAnne Howe, Layli Long Soldier, Janet McAdams, Brandy Nalani McDougall, Margaret Noodin, dg okpik, Craig Santos Perez, Tommy Pico, Cedar Sigo, M. L. Smoker, Gwen Westerman, and Karenne Wood."
"In 2014, Christopher Soto and Lambda Literary Foundation founded the online journal Nepantla, with the mission to nurture, celebrate, and preserve diversity within the queer poetry community, including contributions as diverse in style and form, as the experiences of QPOC in the United States. Now, Nepantla will appear for the first time in print as a survey of poetry by queer poets of color throughout U.S. history, including literary legends such as Audre Lorde, James Baldwin, June Jordan, Ai, and Pat Parker alongside contemporaries such as Natalie Diaz, Ocean Vuong, Danez Smith, Joshua Jennifer Espinoza, Robin Coste Lewis, Joy Harjo, Richard Blanco, Erika L. Sánchez, Jericho Brown, Carl Phillips, Tommy Pico, Eduardo C. Corral, Chen Chen, and more."
---
For more of the best poetry books, check out 50 Must Read Poetry Collections of 2019 and 15 WoC Poets to Read During National Poetry Month.