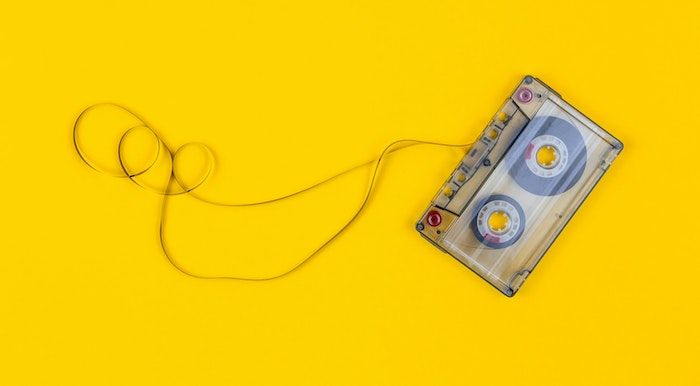 Pop Culture
'90s Franchise and Tie-In Books You've Forgotten About
This content contains affiliate links. When you buy through these links, we may earn an affiliate commission.
Is this a golden age of nostalgia or have adults been so broken by endless bad news, a pandemic, job insecurity, wage stagnation, racism, homophobia, and a million other social ills that looking backward is, at least, an opportunity to feel something less awful? It's hard to say, exactly, but even as someone who doesn't go hard for nostalgia, it's been impossible not to enjoy reminiscing about pop culture of my own younger years. Digging into '90s teen horror, for example, reminded me of how one of my teachers changed my reading life. It's been fun to peek through old teen magazines and children's magazines, thinking about how getting some of these in the mail or at the local newsstand would be a highlight of my week. Those small pleasures meant something then and are a reminder to look for that sort of joy now, decades later.
A couple of interesting facts I learned this year got me thinking about franchise and tie-in novels. First: R.L. Stine, under his Jovial Bob Stine name, published the Space Balls novelization in the '80s, and Ann M. Martin, beloved Baby-Sitters Club author, was behind a Clue tie-in (yes, as in "flames on the side of my face," the perfect '80s film). Film novelizations for tweens and teens seem to have petered out over the last couple of decades; tie-in and franchise works, though, seem to be publishing steady as ever.
Novelizations, for those unfamiliar, are the film in book form. Think of it like a book being adapted into a movie, except in reverse: the film, which came first, is adapted into a novel. Usually, it's as close to the same as possible, making concessions where something in the film wouldn't translate to the book.
Tie-in and franchise books, though, can be so much broader. These take an idea and expand upon it, offering a way for fandom to flourish. Star Wars may be the easiest example: it's had a major life since the initial trilogy, and even today, still has new and exciting tie-in and franchise industry behind it. These books don't replicate the films but build upon them, with the brand Star Wars at the center of the story.
Though it seems tie-in and franchise books have been a mainstay of science fiction and fantasy, including tie-in/franchise books for Xena, Roswell, and X-Files — check out this history of the tie-in novel by Charlie Jane Anders from 2009! — they aren't exclusive to those genres. In fact, it may have been the '90s which allowed non-genre tie in and franchise novels to really hit their stride.
Another thing that made a lot of these franchise and tie-in novels stand out is their format. Most were in mass market paperback, which meant they were at an accessible price point for tweens and teens. This format has fallen out of favor in the last couple of decades, though some well-selling books (read: books with a lot of adult appeal) do sometimes get a mass market edition.
Let's take a walk through some of the lesser-known, as well as beloved or completely forgotten, tie-in and franchise novels of the '90s for tween and teen readers. Some of these surprised me while others were fondly recollected, and I won't lie by saying I didn't want to try to track some of these down to see how they held up (chances are they did not or at least, did not do so well).
It won't be a surprise this is a very white list. Popular media has always been dominated by white voices and stories, and that plays out especially true with the books which encouraged franchise and tie-in works. We are, however, in a much more promising space today, as authors of color are taking beloved media and adding far more inclusivity to those stories — just take a gander at the Buffy universe books and, of course, Star Wars.
This is far from a complete list, but I'd love to hear other tie-in and franchise novels you remember from the '90s. And don't worry: it won't be forever until I can pull together a list of fantastic film novelizations, too (including The Goonies and The Mask).
'90s Franchise and Tie-in Novels for Tweens and Teens
---
A series you'll note is missing but deserves at least a mention is the "Charmed" series, based on the witchy CW show. Since the series hit in 1998, the novels didn't follow until then and ran through the early 00s. They've seen a few rebirths, too, including comic books, over the course of the last 20 or so years. The books don't have continuity and aren't considered canonical, but again: absolutely worth a mention since they fit the mold and likely will engage some nostalgic feelings for old but beloved witches.
So, what were you reading while watching?