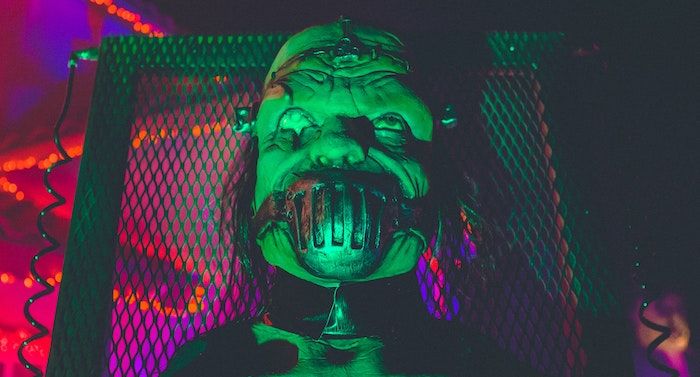 Horror
Vintage '90s Teen Horror To Enjoy
This content contains affiliate links. When you buy through these links, we may earn an affiliate commission.
With the recent release the first two installments of RL Stine's Fear Street trilogy on Netflix, there's no better time to dig into the campy, fun, and sometimes downright terrifying old school '90s teen horror books. Nineties YA horror runs the gamut from slasher to serial killer, campfire horror to astral projection, and more.
It's easy to think of only two big name authors in '90s YA horror: the first being Stine and the second Christopher Pike. Both are beloved and classic for a reason. And while much of old teen horror is quite white and male, thanks to systemic challenges of publishing diverse voices, there are more than those two authors.
One of the most prolific publishers of horror in this era was Point Horror, an imprint from Scholastic. It launched in 1991 and included books by authors such as Stine, LJ Smith (Vampire Diaries), Diana Hoh, Caroline B. Cooney, and Christopher Pike, among others. Point helped launch Stine's career in horror, though the imprint itself faded in the early '00s. A reboot of the imprint in 2003 didn't gain momentum and we've yet to see another stab at it. That could change, though, both because of the continued growth in horror, the popularity of '90s YA horror in contemporary nostalgia culture, and because HBO Max bought the rights to develop Stine's Point books into an anthology project in 2019 (though there's not been an update to the project since).
Random House got into the game as well. Bullseye Chillers was their response to Point Horror, and those vintage thrills included books by authors like Ellen Steiber, Kate McMullen, and Les Martin.
Series books reigned supreme in this era, so it's no surprise many of the '90s YA horror did as well. The series were loosely connected via imprint or via the type of thrills it intended to deliver — Fear Street is an excellent example of this. Other books were part of a larger franchise, including the popular Friday the 13th horror books for teens. Author Eric Morse, likely a pseudonym or name for a ghost writer, penned the trilogy Tales From Crystal Lake, which followed Jason as he continued to create terror for local teens.
Never fear, those who favor Myers and Haddonfield to Vorhees and Camp Crystal Lake. The '90s also had a Halloween paperback series for YA readers, written by Kelly O'Rourke.
You can also thank David Bergantino for authoring a series of Freddy Krueger reads, too.
One of the reasons books like these likely thrived during this era was their ease of access and price points. Mass market paperbacks, which are hard to come by in today's YA publishing world, meant teens could scoop up multiple copies of new or interesting books without breaking the bank. Many of these books featured in beloved Scholastic Book Fairs and fliers, reaching their intended audiences directly. Teens didn't need to rely on transportation to their nearest bookstore to access them.
It's interesting, as well as frustrating, to think about the stories and perspectives missing here. Though there were authors of color writing in YA, few were in horror, as this snapshot of the era shows. Aside from the wealth of fictional horror possible, the '90s were rife with real-life horror for people of color, and it's a shame readers weren't given the chance to have those stories when they were of the moment. We're seeing better representation and a wider range of stories in YA horror now, but it's still a work in progress.
This category of books was also rife with pseudonyms and ghost writers, further making discovery of authors of color from this era a challenge.
Do the scares from these titles still hold up? Do they lack anything due to the absence of technology from the plot? Maybe…or maybe it's the fact there isn't a reliance on devices that keeps these books a deliciously creepy ride.
As is the case for older YA titles, many of these skirt the line of what we now think of as middle grade. The characters may be younger than we'd expect to see in today's iteration of YA. A number of these also exemplify the reality that horror is a mood and not a genre, as often the stories involve a mystery at their heart and follow conventions of that genre while also encouraging fear and disgust from the reader.
While it might be challenging to track some of these titles down, but the pursuit is part of the fun.
I won't lie: perhaps my favorite part of this collection of books — this era in YA publishing more broadly — is how easily the books are described. Two words, three words, or a single sentence are often enough for readers to know precisely what they're in for.
Oh, and the covers. So good.
Get Your Kicks With Vintage '90s Teen Horror Books