Book Fetish: Volume 149
Harry Potter Quilt Pattern: Pretty much everyone in the U.S. (except you, California. You can just go away) is sick of winter at this point. The ONLY upshot for book lovers is the excuse to stay in with a good book. Curl up under a quilt, themed with everyone's favorite magical series. Granted you have to make it yourself (or hex someone to do it for you.)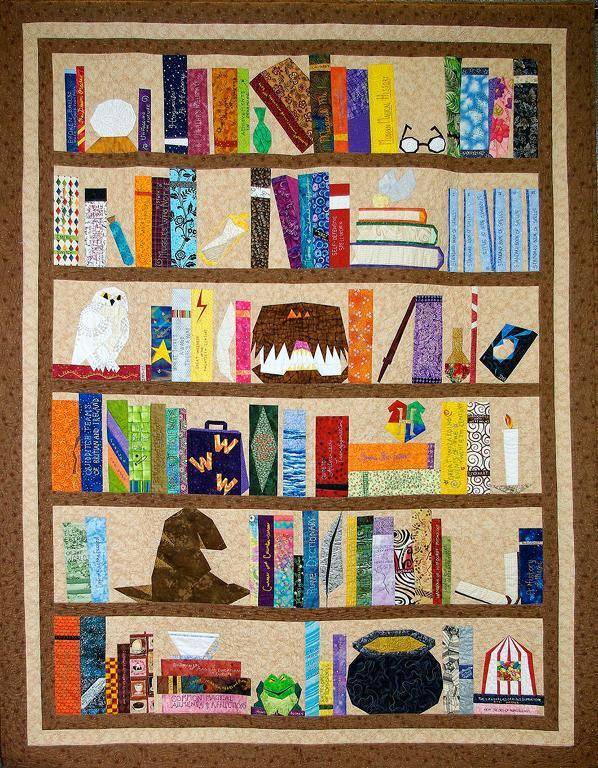 Plotting Fiction Genres Print: Ever wanted to map the connection between science fiction and cyber punk? Find it and so many more genre links in this brilliant print. (Click through to zoom and see the whole, detailed thing).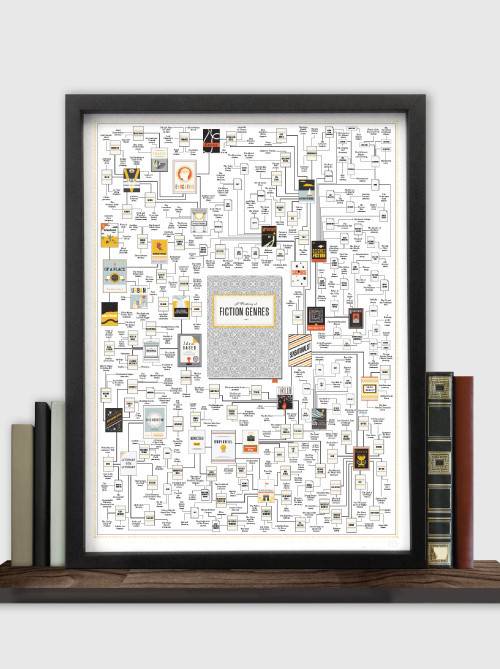 Lord of the Flies Clutch: Got a spare 1400 bucks? If you do, than you too can own this gorgeous book clutch based on the William Golding classic by designer Olympia Le-Tan.
The Whos Tee Shirt: Your kids have no idea who Pete, Roger, John, or Keith are, but Horton? They'll throw devil horns up for him.
Watermelon Corner Bookmark: Invoke summer with a cute fruit placeholder (don't like watermelon? Pick kiwi, orange or lemon instead.)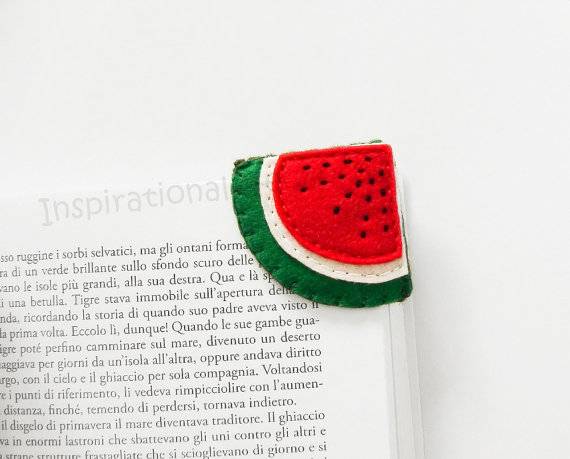 ____________________
Stay snuggly with these cozy Book Riot hoodies!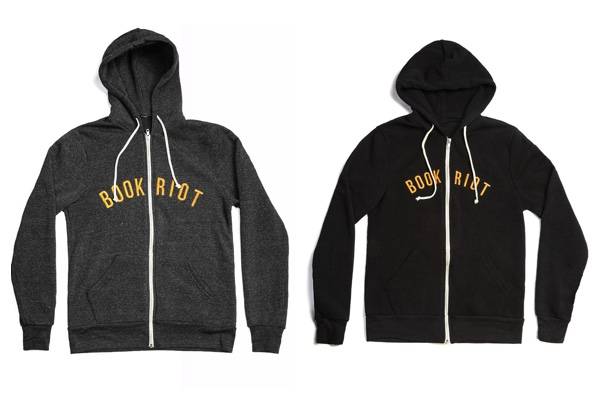 By signing up you agree to our Terms of Service
We have 5 copies of
The Library Book by Susan Orlean
to give away!
Go here to enter for a chance to win
, or just click the image below. Good luck!