Critical Linking: October 14th, 2014
A Definitive Ranking Of The "Harry Potter" Books. If you think we're a bunch of Squibs, you get to re-rank them!
I differ from this ranking of the HP books (surprise surprise): My personal order, best to worst: Goblet, Half-Blood, Hallows, Sorcerer's, Azkabahn, Chamber, Phoenix. What's yours?
____________________
Women were substantially underrepresented among characters with at least one appearance. Among the characters for which we have gender data,12 females made up only 29.3 percent of the DC character list and 24.7 percent of the Marvel roster.
Numbers bear out what we already knew.
____________________
When you ask people about the school attended by their oldest child, so now you're only asking public school parents, then the numbers go even higher in terms of satisfaction. It goes up to about 70 percent A or B. You ask about the nation's schools, and 70 to 75 percent say the nation's schools get a C or a D.
Really fascinating phenomenon.
____________________
Nobel Prize laureate Malala Yousafzai's story sounds like a non-magical parallel version of the Harry Potter story. She was a persecuted child who found refuge in education. She survived a death sentence to become the most famous kid in the world. She uses that fame to fight evil and protect schools. And now that she has a Nobel Peace Prize under her belt and political aspirations in her future, Malala is poised to become the first world leader from Generation Potter.
I guess there are parallels, but let's just take a moment to recognize what an extraordinary young woman this is.
____________________
Did you know that Book Riot has a YouTube channel? We do. It's new and we are having fun with it. Check it out here.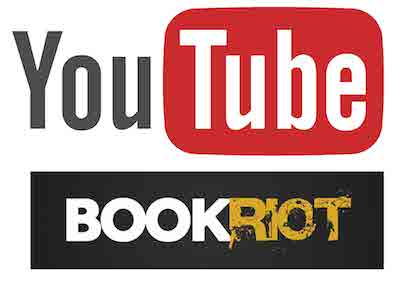 Sign up for "Today in Books" and stay up to date with the most interesting news in the world of books and reading!
Annotated
brings you the story of love, punctuation, and the Oxford comma. Download it for free on
Apple Podcasts
 or 
Google Play
.