Critical Linking: September 19th, 2014
As always, this list reflects the personal tastes and proclivities of its creator, and many great characters didn't make the cut (Jo March, Huck Finn, Merusault, Anne Shirley, looking at you), so if your favorite isn't on here, and them on in the comments.
I mean any list of 50 of the greatest literary characters is going to have some omissions, but Huck Finn? Right off the bat?
_____________________
We took some of the most popular books of all time and estimated how long it would take the average reader to finish by multiplying word count by the average person's reading speed, 300 words per minute, which will give you an approximate gauge of how long it will take any of the following great books.
Not sure why this is interesting, but it totally is.
_____________________
Life of Pi director to adapt Ben Fountain's award-winning novel, a 'Catch 22 for the Iraq war' about an army squad paraded at an American football game.
Should be visually stunning.
_____________________
La Casa Azul Bookstore, which opened in East Harlem in 2012, is a community hub, hosting readings, film nights and art exhibits. In June, after hearing news of the child migrant crisis, owner Aurora Anaya-Cerda started thinking about how La Casa Azul could help, especially in a city so far from the border.
They've donated more than 1500 books: each with a specific child's name in it so that they have something to call their own.
_____________________
Did you know that Book Riot has a YouTube channel? We do. It's new and we are having fun with it. Check it out here.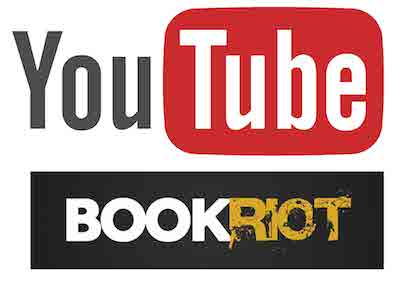 Sign up for "Today in Books" and stay up to date with the most interesting news in the world of books and reading!
You have a favorite bookstore.
We want to give you $500 to spend at your favorite bookstore
. Click
here to enter
, or click the image below.