Critical Linking: August 4th, 2014
For the last couple years, Jill Harness has been rounding up the world's most beautiful libraries by continent. Here they are all in one place, in no particular order.
Not just 62 of the most beautiful libraries in the world, but 62 of the most beautiful buildings in the world.
____________________
Today, like many independent romance authors, Andre has become a one-woman publishing house. She's churned out more than 30 titles and sold 3.5 million books around the world, the majority in ebook format. Revenue for Oak Press LLC, the indie publishing house she created in 2011, has been in the "eight figures," she says. In 2014, Publisher's Weekly named it the fastest growing independent publisher in the U.S.
Traditional publishing, independent publishing, self-publishing: these words are becoming less and less distinct.
____________________
Byrne isn't intimidated by the trolls these endorsements have attracted, because their motivations are so clearly rooted in their own personal demons. "They feel threatened," Byrne suggests. "There's some deep bitterness that's unresolved in their lives, whether because of trauma or just laziness. Troll reviewing is a release for them."
So right.
____________________
For a limited time, our READ HARDER shirt is back. Less than $20 bucks, shipping and taxes included. Get it here: http://teespring.com/readharder3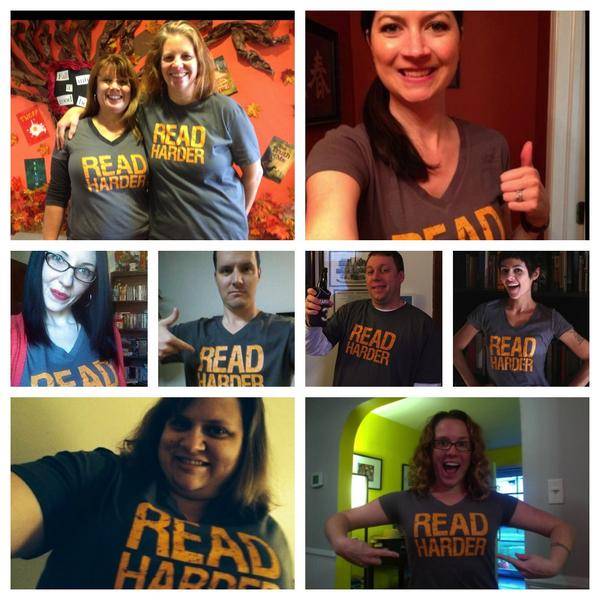 Sign up for "Today in Books" and stay up to date with the most interesting news in the world of books and reading!
You have a favorite bookstore.
We want to give you $500 to spend at your favorite bookstore
. Click
here to enter
, or click the image below.