Buy, Borrow, Bypass: Books Other People Made Me Read
Lately all the books I've been reading have been personally recommended to me by someone else. And I have to say, my friends apparently know me pretty well! I've at least liked, and more often loved, all the books I've read recently, a fact that's even more impressive considering I would have never picked up ANY of these novels on my own.
Here are a few of the highlights: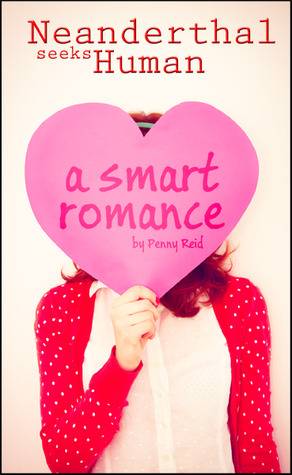 Neanderthal Seeks Human by Penny Reid
Recommended to me by: My mom and book blogger Kelly from Reading With Analysis, who wanted me to read it so badly she actually bought me a copy. Thanks, Kelly!
Janie Morris is having her worst day ever: not only did she break a heel, rip her stockings, and ruin her favorite blouse, she found out her boyfriend is cheating on her and lost her job. But every cloud has a silver lining, and when Sir Handsome McHotpants (the cute security guard Janie stalks on her lunch hour) escorts her out of the building, Janie has a chance to realize all her dreams, even the ones she's never admitted to herself.
Several people have recommended Neanderthal Seeks Human to me, and one of the things I love about the book is that I can see why each of them are crazy for it. This is a funny, light hearted romance that completely sucked me in. What really makes it fantastic are the characters, who are all quirky and flawed, yet authentic and true to life. The ending felt rushed and too easily settled, and as Kelly warned me there are some major editing issues (the funniest error was a reference to Janie's "parental grandmother." I guessing Reid meant paternal there, since all grandparents are "parental"…), but overall this book is too lovable to pass up. Plus, how can you NOT adore a character who spends her Saturday night organizing her comic book collection by level of second-wave feminist influence?
Verdict: Buy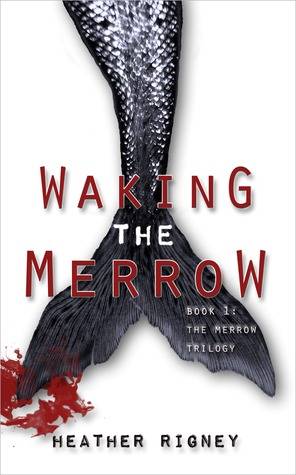 Waking the Merrow by Heather Rigney
Recommended to me by: Author, blogger, and friend Penny Watson.
Penny knows by now that I'll read any book she recommends to me, so when she emailed me out of the blue to tell me I HAD to read Waking the Merrow, I was game, despite the fact that it sounded like the type of book I would normally avoid. It's a horror novel about mermaids who hunt the shores off Rhode Island. The narrator, Evie, is a self-professed functional alcoholic and misanthrope with a small kid who's married to the town coroner and discovers the evil merpeople in their midst. When no one believes her (see: functional alcoholic), she decides to take matters into her own tentacles.
Waking the Merrow surprised me. It's a solid, entertaining read with a mix of humor and spookiness that's perfect for summer. I adored Evie—she was hilarious—and the mermaids were portrayed in an original way. That said, the book started falling apart for me in the second half. According to the back matter, Waking the Merrow is based on a short story, and that goes a long way toward explaining the structure of the book and why the second half repeated a lot of information we were already given earlier in the novel. I didn't give a crap about the mermaids as characters—why should I?—and Evie's sudden ability to kick supernatural ass came out of nowhere and was completely nonsensical. I was also irritated Evie ended the book as the perfect mom who no longer had a drinking problem. Just take away everything that makes her remotely interesting, why don't you. In the end I liked it, but it was flawed.
Verdict: Borrow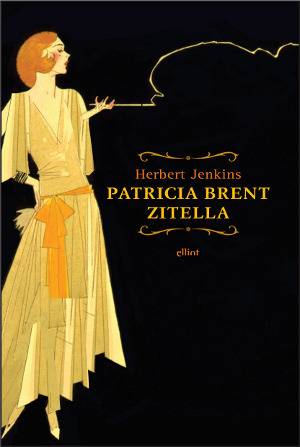 Patricia Brent, Spinster by Herbert Jenkins
Recommended to me by: Melody from Redeeming Qualities and Dorian E. Grey via a Google Groups discussion.
Patricia Brent is sick of people feeling sorry for her because she's an old (24) spinster with no social life. So one day she invents a fake dinner date with a fake fiance. Naturally, this means she has to actually go out on the fake date; and also naturally, she's forced to rope some hapless schmuck into pretending to be her fiance—a hapless schmuck who just happens to be single, handsome, rich, and who immediately falls in love with her. But will Patricia be able to overcome her pride and accept her good fortune and Peter's love?
This Cinderella story was recommended to me when I asked for early 20th-century romance novel recommendations. The set-up is a bit predictable, but the characters are delightful: from the stultifyingly conventional middle-class boarders who live in Patricia's boarding house, to her employer's curmudgeonly father-in-law, to the eccentric, glittering socialites who make up Peter's friends and family. The brief appearance of World War I vis-à-vis the bombing of Patricia's boarding house made me roll my eyes a bit, because I knew it would lead to a realization on Patricia's part that life is short, etc. etc.; but in the end Jenkins wrapped everything up admirably. I was completely charmed.
Verdict: Definitely worth the buy, although it's free to download at both Librivox and Project Gutenberg.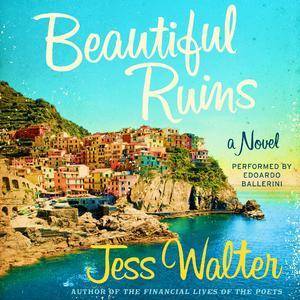 Beautiful Ruins by Jess Walter
Recommended to me by: Sandy from You've Gotta Read This convinced me to download the audiobook.
I started this novel with no clue what to expect. I had read a bunch of reviews, but the only things that stuck in my brain when I read them was: Italy. 1960's Hollywood. Love story. And really that's all you need to know—the heart of Beautiful Ruins is a love story between Dee Moray, an American actress in 1962's Cleopatra, and Pasquale, a young innkeeper in a tiny Italian fishing village. The narrative swings between Pasquale and Dee, and Pasquale's modern-day search for Dee with the help of sleazy film producer, Michael Deane.
I think what I love most about this novel is that it's about stories. There are stories within stories within stories in this book, from book chapters to plays to movie pitches. Maybe a little TOO many stories, but I think they go a long way toward demonstrating how the stories we tell are a way to seek redemption, to fill in the gaps in our lives and connect with other people. Walter does a masterful job of interweaving this very complex portrait of a family together, with an amazing attention to detail (the name of Pasquale's inn, for example, is absolutely perfect) and a dark, cynical humor that makes the novel truly entertaining. The audiobook narrator, Edoardo Ballerini, performed the hell out of this book and brought all the characters to life.
Verdict: Definitely worth the buy, especially if you're attracted to stories about classic Hollywood and/or post-War Italy.
What are some of the best books your friends have "made" you read?
Up to 80% off books 
you actually want to read
.