Critical Linking: May 22nd, 2014
All around the world, college grads are stepping out into the real world, squinting in the sunlight, and wondering "What NOW?!" While toaster ovens and clean towels always make thoughtful gifts, books that can soothe the soul, dispense a little wisdom, and offer some practical how-to advice are especially appreciated. Here are 9 that do just that.
Any graduation book gift list without Dr. Seuss on it is a good list in my book.
____________________
Ask the Author allows readers to ask questions and get answers from their favorite authors. At Goodreads, we believe the relationship between authors and readers is very special. Authors tell stories and create worlds that spark the imaginations of their readers. Now readers can deepen that connection by asking questions about the new worlds, ideas, and people they've discovered in books.
Used to be that "connecting" with authors was cool because it was rare. Now that you can ask them questions, tweet at them, etc, will it still be cool?
____________________
But Simon & Schuster is a big catch, with books from such authors as Stephen King, Ernest Hemingway, F. Scott Fitzgerald, Joseph Heller, Mary Higgins Clark, David McCollough, and Steve Job's biographer Walter Isaacson, under its publishing umbrella (to name a few). Does this mark a tipping point for e-book subscription services? Both Scribd and Oyster certainly hope so…
This is big news. The big fish, though, is still out there (Penguin/Random House)
____________________
Amazon has quietly developed an ambitious new section on its books website called Short Reads that could spark a surge in consumer consumption of e-book singles. Short Reads appears dedicated to short pieces of fiction and nonfiction.   The stories are about 20-100 pages and in length, with most priced between 99 cents and $1.99.
I've yet to see much talk about the success (or lack thereof) of ebook singles. Format makes sense, but so far I haven't seen anything that has been a breakout hit.
____________________
The Riot Read is Book Riot's take on a book club. Find out more about it here.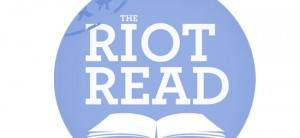 Sign up for "Today in Books" and stay up to date with the most interesting news in the world of books and reading!
Up to 80% off books 
you actually want to read
.