Book Fetish: Volume LXVI
Book Corners: Have a habit of falling asleep while reading? These bookmarks might be for you.
Deadfall Bookends: Designer Rob Southcott transforms books into deadly weapons with these bookends.
Newspaper Heels: Show off your love for the written word with these kick-ass pumps.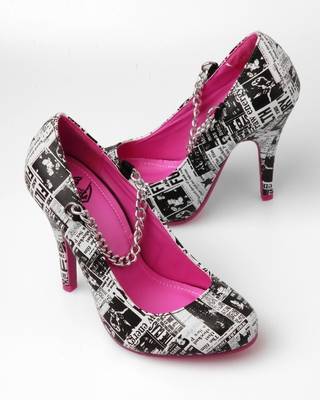 Circulation Chest: Attention library lovers; this chest is available from Land of Nod.
Littlefly Rings: Artist Jeremy May creates these rings from the pages of books using a unique laminating process.

Head out to the beach, pool, vacation, or your own back yard with any 
bookish tote + water bottle for $25
.