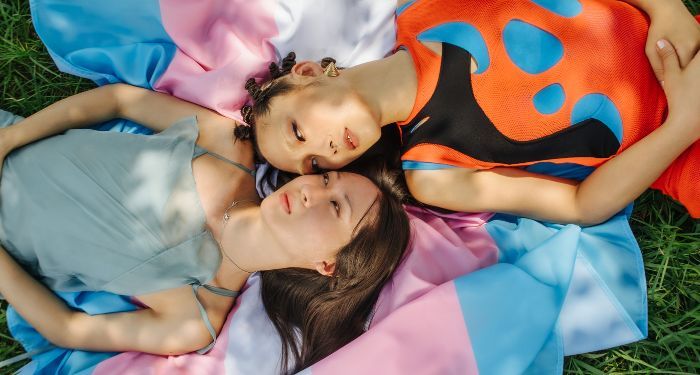 Culturally Relevant
10 Nonfiction Books by Trans, Nonbinary, and Drag Performer Authors to Educate and Entertain
This content contains affiliate links. When you buy through these links, we may earn an affiliate commission.
Right now, hate against transgender people, gender-nonconforming people, and drag queens, kings, and performers is bolder and stronger than ever. The TERF movement and the push to ban drag and limit the life-saving care that young trans and gender-nonconforming teens need is an attack on all of our rights to privacy and bodily autonomy.
This is intimately linked to the push to attack our reproductive rights, our access to healthcare, insidious kinds of racism, and much more, because it is all about controlling unruly bodies that don't fit in a regimented white supremacist and patriarchal system. This Pride Month, it's important that we all stand by our trans, gender-nonconforming, nonbinary, and drag performer friends, allies, and neighbors in order to protect our most vulnerable populations and not let them shut down an intersectional movement that challenges their power.
One of the very best ways to do that is to educate yourself and put yourself in a good place to educate others. We can educate and fight with family members and friends so that our nonconforming community has to do so that little bit less. By educating ourselves, we become better allies and better protestors. And books, naturally, are one of the best ways to educate ourselves. So I've gathered here 10 books by trans, gender-nonconforming, and drag-performer authors to help us all learn, open ourselves, and be ready for the fight that's to come.
Note: I want to acknowledge here that drag performance and being trans are not the same thing. I am combining trans, nonbinary, and gender-nonconforming authors with drag performer authors both because there is some overlap (some drag performers are also trans) and because the threat against gender-nonconformity is targeting both drag performers and trans people directly right now across the United States.
---
Want more great recommendations? Check out fabulous books by RuPaul's Drag Race contestants, dig into 15 books about drag, and see what the must-read books by transgender and nonbinary authors are. I also recommend reading (and sharing, widely!) fellow Rioter Chris M. Arnone's piece on What a Drag Story Hour Actually Looks Like, and Emily Martin's Drag Story Hour is Controversial, but Important.