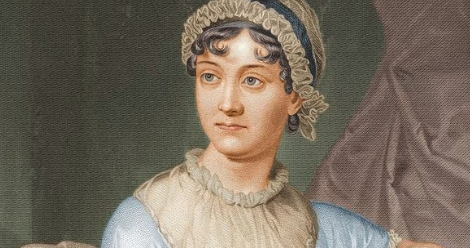 Classics
Pride and Prejudices: 3 New Retellings of Jane Austen's Classic
This content contains affiliate links. When you buy through these links, we may earn an affiliate commission.
There are more Pride and Prejudice retellings than I can count. It is straight-up impossible to find a complete list. I've tried. Everywhere that you turn, someone has found a way to retell the story of Eliza and Darcy, sometimes more creatively than others. These three recent and forthcoming versions all offer something extra, exploring non-English and non-white cultures through the framework of this familiar story, exploring pride and prejudices beyond those Jane Austen satirized.
Ayesha at Last by Uzma Jalaluddin (Berkley, June 2019)
Already out in Canada, this debut novel will be released in the U.S. next summer. AND? Movie rights have already sold. I've read the first chapter and am pretttttty tempted to shell out for the international version so I can finish it. This version is set in Toronto in a Muslim community. Ayesha is a poet and Khalid is a conservative man who becomes engaged to her cousin Hafsa, causing Ayesha to question what she wants in life.
Pride by Ibi Zoboi
This version is set in an Afro-Latino Brooklyn neighborhood, and tackles gentrification among other topics. Zuri wants nothing to do with the wealthy Darcy family, but her sister does, and Zuri finds herself forced to find a way to get along with Darius. Oh, and it's YA. And you can read it now, or listen to the audiobook read by Elizabeth Acevedo.
You only have to wait a few weeks for this retelling set in modern-day Pakistan, involving scandal, a wedding, and (of course) much, much more. Alys Benat teaches English (including Ms. Austen, natch) to schoolgirls and ignores the rumors about her family that have made her undesirable for marriage. Then she meets Valentine Darsee at a wedding; he does not make a good first impression.
ICYMI
QUIZ: Which Bennett Sister Are You? (in which Alison tells you whether you're a Jane, a Lizzy, a Mary, a Kitty, or a Lydia)
Queer Eye for the Classics Guy: Romantic Hero Edition (in which the fab five make over Fitzwilliam Darcy and others)
Reading Pathway: Jane Austen (in which Caroline tells you how to get started reading Austen's books)
Tag Yourself: Pride and Prejudice (in which Lisa memes you)
The Best Pride and Prejudice Quotes (in which Kate collects the best Pride and Prejudice quotes)
PRIDE VS PREJUDICE: a Jane Austen Adaptation Showdown (in which I chose the best adaptation of each of Austen's novels)
Dead Authors on Social Media (of course I included Jane)
Romantic Heroes I Wouldn't Date (do not @ me)
…and so much more in our Pride and Prejudice and Jane Austen tags.