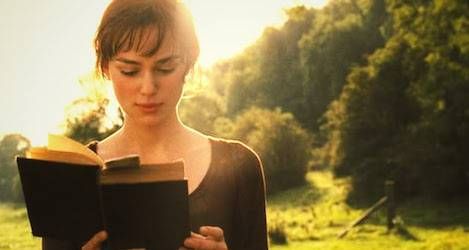 Classics
PRIDE VS PREJUDICE: A Jane Austen Adaptations Showdown
This content contains affiliate links. When you buy through these links, we may earn an affiliate commission.
Jane Austen is one of the most often adapted authors, and most of her books have multiple screen adaptations. We thought it would be fun to pit Jane Austen adaptations against one another, all in fun of course. I will be your judge. My qualifications: I have seen most of these movies, and I already own referee stripes from my time as a roller derby official.
For the sake of not having TOO many adaptations to work with, I have included TV movies but not miniseries. Titles are linked to trailers when I was able to find them.
All decisions are final! JK, this is super subjective and we'd love to know which movies you'd pick as the winners.
Clueless 1995
Emma 1996
Emma 1996 (TV)
Aisha 2010
Sorry, Jane Austen purists, but Clueless wins by a mile.
Pride and Prejudice 1940
Bride & Prejudice 2004
Pride & Prejudice 2005
I'm pretty sure I missed some Pride and Prejudice adaptations—there are a LOT!—but of these, I have to go with Bride & Prejudice, the movie that introduced many (white) Americans to Bollywood. It's just so much fun, and having Darcy be an American worked beautifully.
I Have Found It 2000
From Prada to Nada 2011
This time around, the classic wins. It's just so perfect. Emma Thompson can write alllllll the Jane Austen adaptations as far as I'm concerned.
Persuasion 1995 TV
Persuasion 2007 TV
I have never seen either version, but Amanda Nelson tells me that the '95 BBC/Masterpiece Theatre version is excellent, so it's the winner! (We really need a theatrical adaptation. Emma Thompson? Pleeeeeease?)
Mansfield Park 1999
Mansfield Park 2007 TV
While the 2007 adaptation is supposed to be truer to the book, the 1999 version has my late-'90s screen boyfriend Alessandro Nevola as Henry Crawford, sooooooo…tie?
Northanger Abbey 1987 (Screen Two episode, TV)
These are both TV movies and while it appears that I can stream the 2007 version on Youtube, I cannot find any way to watch the 1987 episode of Screen Two. Have you seen either of them? Be the decider on this one! You can borrow my stripes! (Also, Emma Thompson. Call me. Let's do this one, too.)