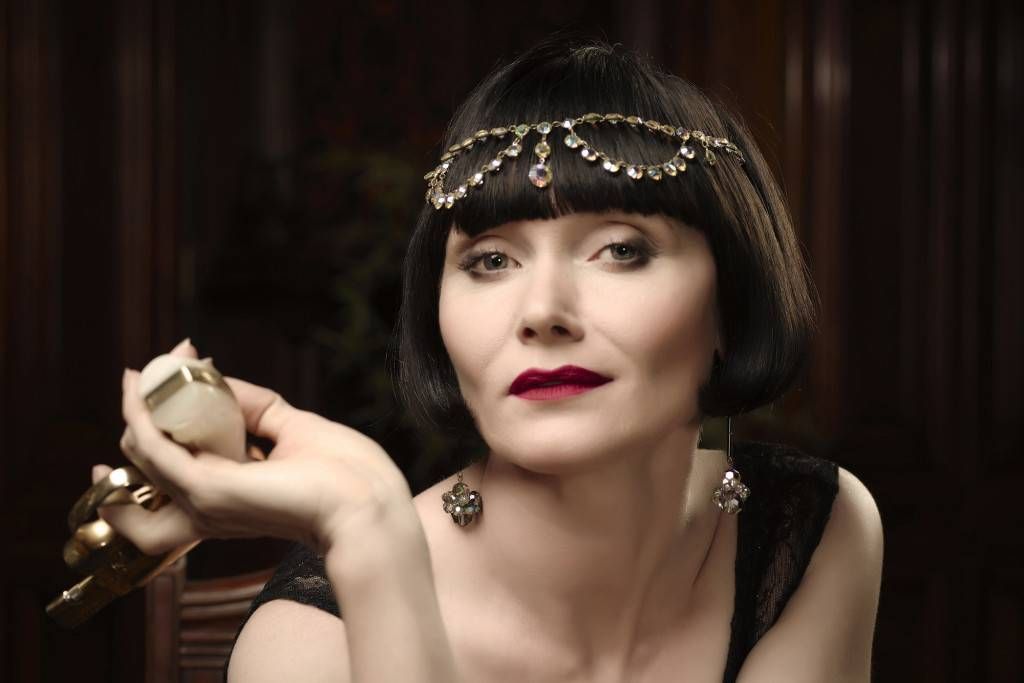 This content contains affiliate links. When you buy through these links, we may earn an affiliate commission.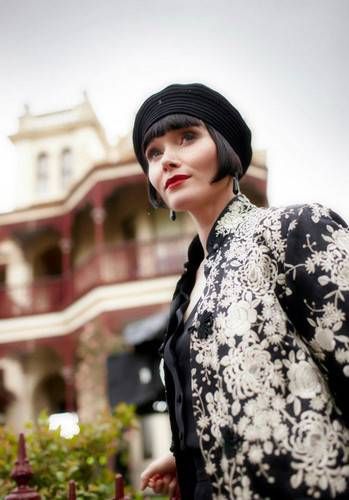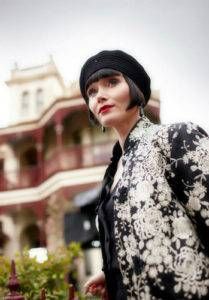 Questions have been swirling about the future of the beloved Australian show Miss Fisher's Murder Mysteries, and it looks like we may have our answer in a Miss Fisher movie Kickstarter! The show—which is written, and produced by, and stars women—is based on the books by Kerry Greenwood that center around Phryne Fisher, a rags to riches, sexually liberated, powerfully independent, lady detective in late 1920's Melbourne. The most recent season was much shorter than the first two but was clearly operating on an enhanced production budget, leaving fans wondering if the often discussed movie was on the way.
In April, the official show Facebook page posted a photo of the show's stars with drafts of a movie script, titled Miss Fisher and the Crypt of Tears. The creators also revealed that they were hoping to do a film trilogy before all was said and done. Both of the show's leads have been open about their excitement for film possibilities. With the Miss Fisher movie Kickstarter last week, we came one step closer to seeing all of that come true. Sure enough, Phryne's devoted fans funded the campaign in less than two days. It's easy to see why after watching the devastatingly charming Kickstarter video.
The first stretch goal was reached quickly and now the Miss Fisher movie Kickstarter is aiming for a second stretch goal that will allow extended filming in international locations and more costumes for the infinitely fashionable heroine. The creators are also adding special rewards with every stretch goal.
Of course, the success of the Miss Fisher movie Kickstarter still leaves fans with a lot of waiting to do. Never fear! If you love the show, you are likely to be equally smitten with the books. The spirit of the storytelling, engaging mysteries, and fabulous leading lady are all just as you know them, while a range of plot and cast differences ensure a fresh experience. Reading them in order is not essential, but definitely recommended, so consider starting at the beginning with Cocaine Blues. The audiobooks, narrated by the late Stephanie Daniels, are also highly recommended.
Already devoured Phryne's prose adventures or just looking for more fierce women solving crimes? Don't worry, we've got plenty more lady detective recommendations in this post. (Plus a great guide to dressing up like Phryne for Halloween.)