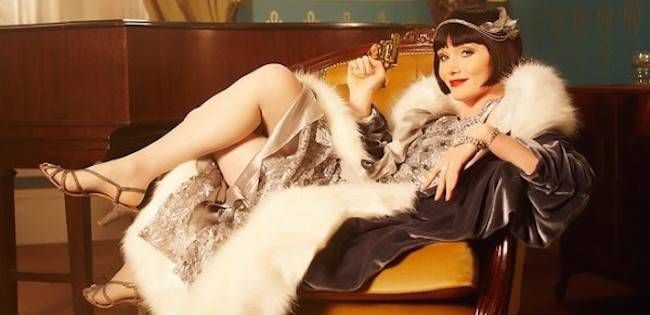 How To
Your Guide to the Ultimate Phryne Fisher Halloween Costume
Miss Fisher's Murder Mysteries is an incredible Australian TV show starring a fiercely feminist crime-solving badass who is pretty much my ultimate ladyhero. It's based on a book series by Kerry Greenwood, and it is amazing.
I have to start by confessing a book nerd sin: I haven't read the books yet. I've only seen the show. Terrible, I know. But I won't let that stop me from telling you what we all want to know: how to put together the Phryne Fisher Halloween costume of your dreams.
Miss Fisher is a bold, self-sufficient baller who carries a pearl-handled golden gun in her purse and doesn't hesitate to use it. Her strength, confidence, resourcefulness, and intelligence are beyond inspiring.
I say all of that first, because it's even more important than what we're going to spend the rest of our time talking out: her freaking amazing sense of style.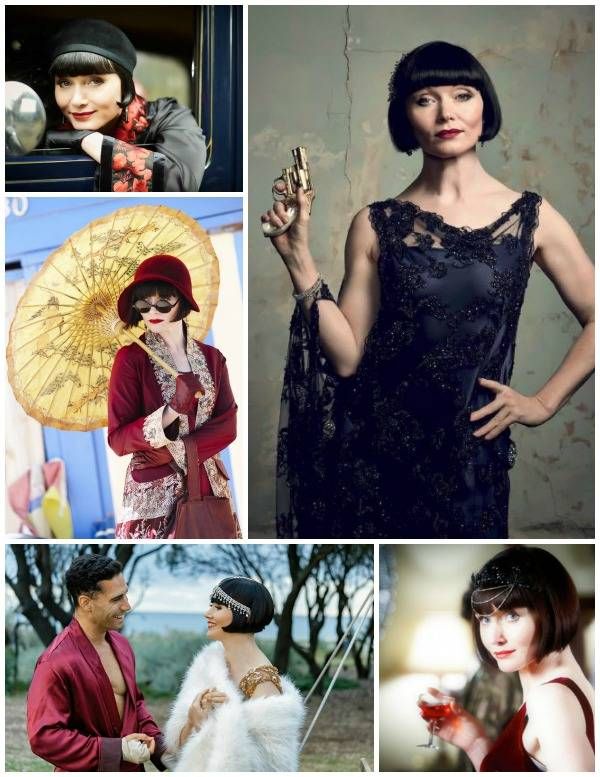 The fabulous Phyrne's wardrobe is varied and glorious enough to inspire anyone's outfits 365 days of the year. But since we're aiming for Halloween, we're going to keep it recognizable and iconic – classic Phryne.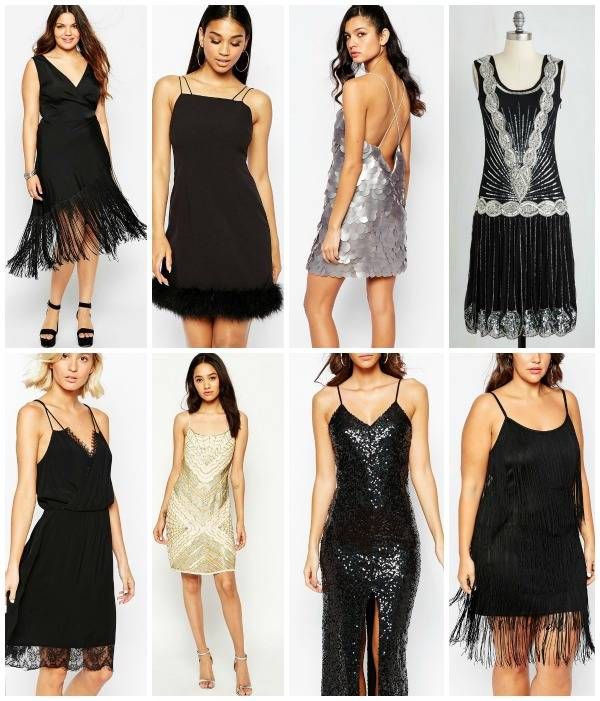 Let's start with a sassy dress as the perfect base to build our Phryne Fisher Halloween costume around. All of the above are classic with a 1920's edge, perfect for tango, seduction, breaking and entering, interrogating suspects, or any other activities that a lady detective might encounter on a typical night out.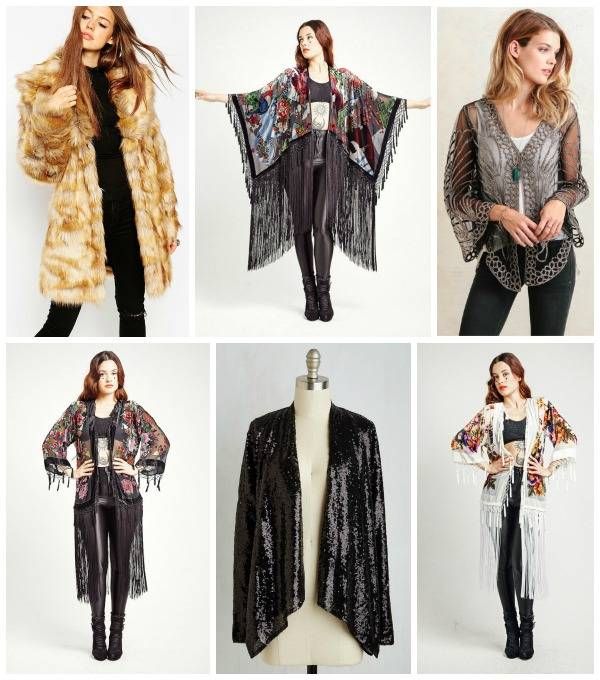 Chilly? In need of something to throw on when you jump out of bed with a pilot from your past to save a hunky policeman from being shot by an enraged mob of royal air force flyboys? Bring one of these fabulous wraps or coats along. You'll be warm and chic.
Next: accessories. Miss Fisher is a lady with a strong appreciation of bling. It's part of why I love her so much.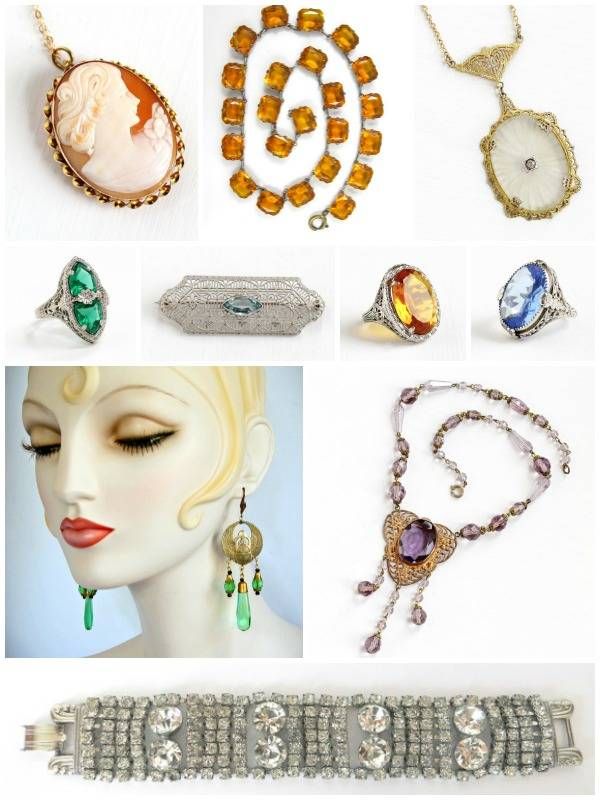 Hell yes. All of the above are actual pieces from the 1920's – thanks to the era's passion for costume jewelry, authentic jewelry from that time period is more accessible than you'd think. Why not get the real thing?
Phryne rarely steps out without a pair of great earrings dangling below her bob, at the very least. Add a bracelet or two and a well-placed brooch and you're all set.
You almost never see Victoria's premier lady detective without something fabulous on her head.
Top your Phryne Fisher costume off right: a bright hat, a brooch in your hair, even a necklace clipped into your bob – you're a magnificent Phryne sundae and you need a cherry on top.
Any good lady detective knows that she needs to be able to defend herself.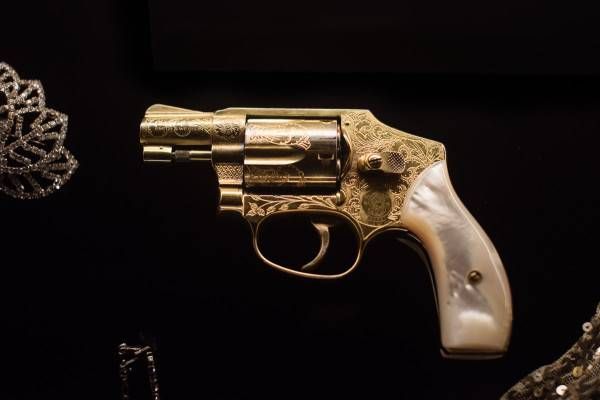 This is Phryne's actual gun, which I think is pretty difficult to borrow. Take a can of gold spray paint to a water gun and stick it in your garter.
Finally – and most importantly – the most essential element of any Phryne Fisher costume is one that cannot be bought.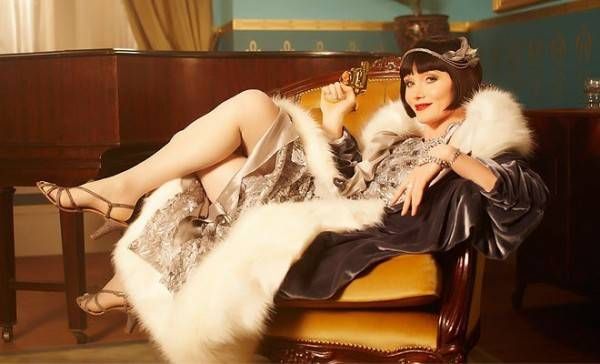 It's the sass.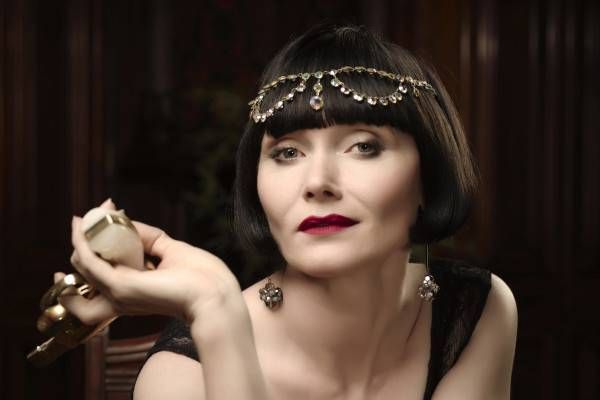 Now get out there and make Phryne proud.
Miss Fisher images via, via, via, via, via, all other images via source links above.