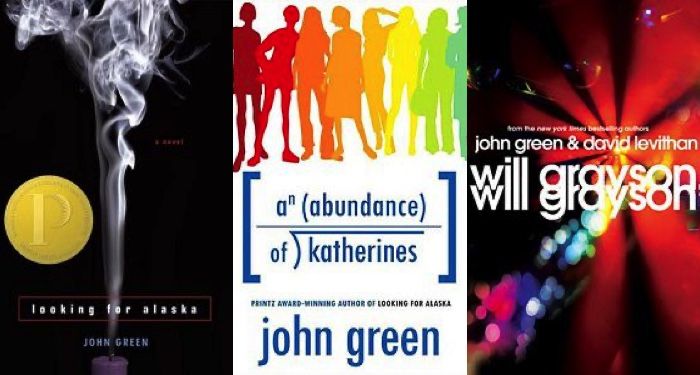 Lists
Angst All the Way Down: Where to Get Started With John Green Books
This content contains affiliate links. When you buy through these links, we may earn an affiliate commission.
You may have heard that YA author John Green is about to release a book of essays, The Anthropocene Reviewed, which will give fans of his podcast of the same name more insight to topics covered on the show. With a more adult audience in mind, it's likely that The Anthropocene Reviewed will bring in a new audience of readers. If you're among them or otherwise wondering where to start with John Green's work, these books will get you well on your way with his signature introspective and angsty stories.
Whether you're looking for something heartbreaking, something funny, or something to liven your spirit, there's a bit of everything for everyone in John Green's novels. While his catalog is still manageable for anyone who wants to read anything and everything he's done, this list will focus on just a few to get you started. Meanwhile, hardcore John Green fans my also point you toward his video blogging project with brother Hank Green called VlogBrothers, in production since 2007; his work with Crash Course; his involvement in VidCon; his project known as the Foundation to Decrease World Suck; and many, many other things to explore if you decide Green passes your vibe check and you want more.
Reading Pathway: John Green
After John Green
Now you know where to get started with beloved young adult author John Green, check out some other young adult authors like Green's friend, Maureen Johnson, Jason Reynolds, and Jenny Han.