This content contains affiliate links. When you buy through these links, we may earn an affiliate commission.
If you only know one thing about children's and teen's publishing, Jason Reynolds being a lovely human is probably that one thing. So, to be perfectly honest, this introduction is a mere formality: Jason Reynolds is a bestselling author who has written fiction and non-fiction for readers who are of middle-grade age and young adult age and garners a lot of crossover attention. His works have received starred reviews galore and awards like the Newbery, the Printz Award, the Edgar, the Coretta Scott King Book Award, and so many others. And if awards mean little to you, maybe you can watch this video and just admit that you'd read this man's grocery lists if they ever published those? Point is, he is non-stop and will probably have sold three more books by the time I finish this post. So, maybe you want a starting point to read this author who, mysteriously, has taken over the Rs section of your local bookstore's fiction shelf? Don't worry, I've got your back!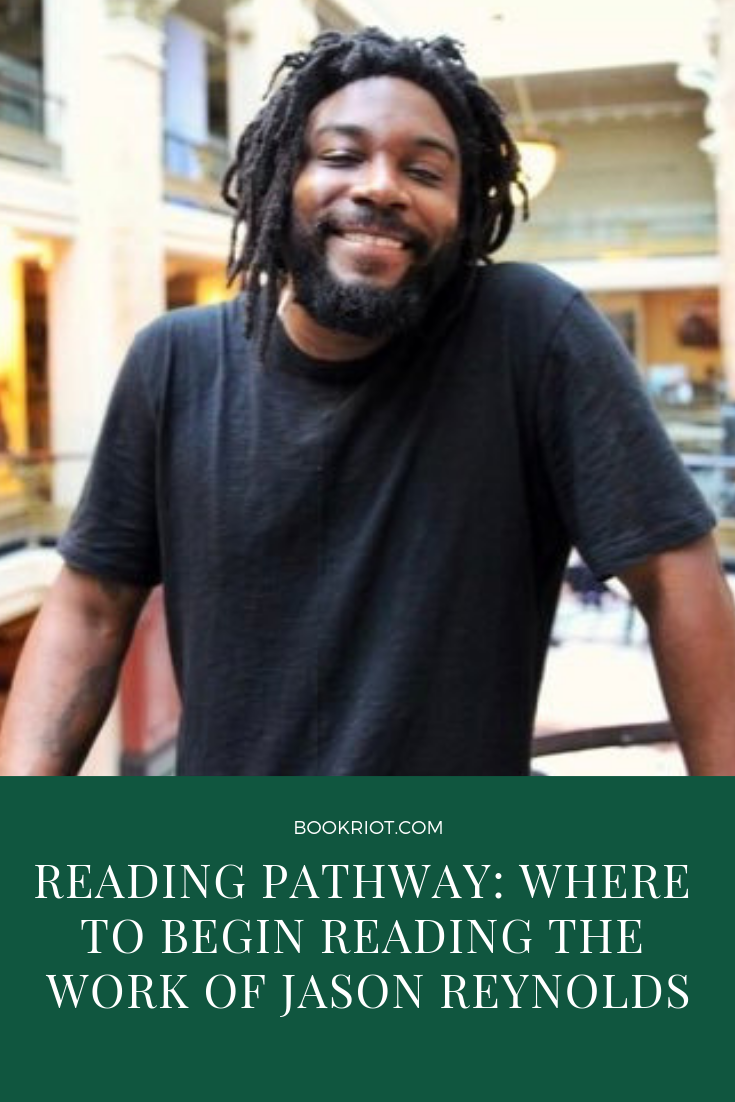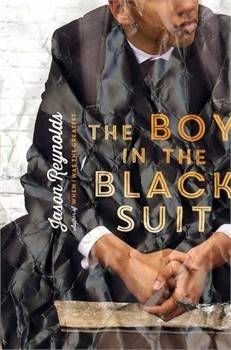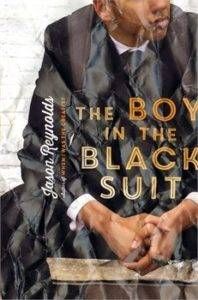 I would (and did) start with The Boy in the Black Suit. Note: my father who has barely read anything aside from newspapers and technical books on engineering enjoyed it immensely—and English is not even his mother tongue. So, when I say this YA book has something for everyone, whether you are a reluctant reader or a 3-books-per-day kind of reader, I know exactly what I'm promising here. The book is not only incredibly funny, poignant, and gorgeously written, it is also remarkable for the fact that it places a Black boy at the forefront of a story about love, loss, and grief. It also has a very good recipe for chocolate chip cookies, if that kind of thing is a draw for you.
The Jason Reynolds book I find to be closest in tone to this one is Miles Morales. So, if you only know about Jason Reynolds from Into the Spider-Verse because you, like me, have watched it five times and noticed Reynolds' name on Miles' phone, you can ignore my suggestion and start with Miles' story instead. Equally vulnerable and wonderful protagonist, equally lovely writing.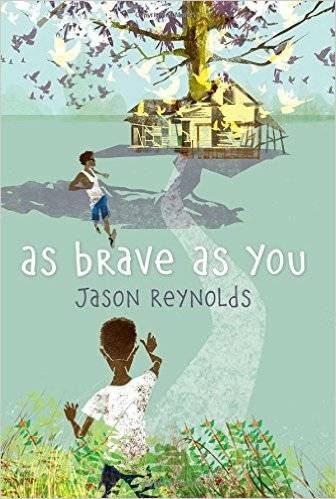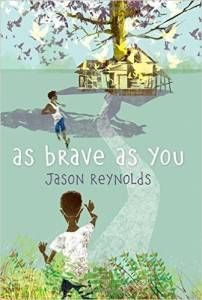 I would then recommend As Brave As You, which is an MG novel about two city-raised brothers who are spending their summer in the country with their grandparents. Despite the adjustments, the brothers find a new rhythm there, new friends, new conversations, and the summer seems to be opening up. But maybe it's showing them a little too much of themselves, because suddenly Genie, the protagonist, is feeling out all of these threads tying his family together. Threads like love and kindness, yes, but also grief, mental illness, disability, masculinity, and a great deal more—and once Genie sees the threads, he can't un-see them. It sounds like Reynolds' was trying to do a lot with the book, but I can assure you that is not the experience you will have as you read. It's a true gem of a book. The thing I especially loved was how real Genie felt. With all the stubbornness and wisdom of an 11 year old, he has the most memorable voice of Reynolds' cast of characters. If you are an audiobook person, I highly recommend picking this one in audiobook. Guy Lockard brings Genie's whole world to life.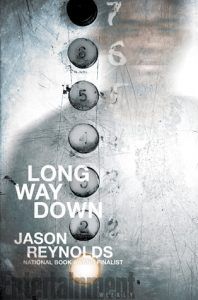 Long Way Down is a harder book to read, but if you only ever read one Jason Reynolds book for some reason—yes, I'm judging—I suppose this would have to be that book. Written in narrative verse, the novel is a meditation on grief, family, community, and gun violence. It is heartbreaking, breathtaking, and a number of other symptoms that are a result of being confronted with something both beautiful and awful. Again, if you are an audiobook human, you will be pleased to know that Jason Reynolds is the narrator for this one and yeah, he is unsurprisingly perfect at yet another thing.
Like I mentioned earlier, Reynolds has so many books out, so once you're done with this list you still have so many other options to choose from. All American Boys, co-written with Brendan Kiely, is another important and timely book. If you liked As Brave As You, you might want to check out his Track series or When I Was the Greatest. If you like his poetry, you might want to pick up For Every One. If you just want to dip your toes in the pool, you can try the anthologies he is part of, the latest being Black Enough. Jason Reynolds has delighted readers with every new book and, as far as I can tell, he has no intention of stopping. So get reading, or perish.