This content contains affiliate links. When you buy through these links, we may earn an affiliate commission.
I discovered Jenny Han books when I found To All the Boys I've Loved Before on sale a few years back. I found the idea all of one's (previously) secret crushes finding out at once absolutely irresistible (and irresistibly mortifying!) and needed to know what happened next. Han is great at creating complex, nuanced characters of various ages who feel like real people. Aside from suggesting you read each of the trilogies in order, your trip through Jenny Han books can be something of a Choose Your Own Adventure. There is a Jenny Han book—or trilogy—for every mood.
If you remember your very first crush…
In Shug, Han's first novel, Annemarie Wilcox (or "Shug," as her family calls her), thinks there's nothing worse than being 12 years old. She has a crush on her best friend, Mark, who clearly prefers her older sister. She is too tall, flat-chested, and her mother is nothing like the other mothers in their small Southern town. Seventh grade quickly proves not to be all she was hoping it to be when she is forced to tutor unpleasant Jack Connelly, all of her friends are suddenly going out with each other, and she's the only one without a date to the seventh grade dance. Shug is also a great read for any middle grade readers in your life since the characters are a bit younger than those in Han's later books.
If you wish summer could last forever…
In the Summer trilogy (The Summer I Turned Pretty, It's Not Summer Without You, and We'll Always Have Summer), Isabelle ("Belly") believes that everything that truly matters in life happens in the summer. Every summer she goes with her mom and brother to her mom's best friend's beach house. She looks forward to her time at the beach house all year because that is when she is reunited with Jeremiah and Conrad, her mom's best friend's sons. She and Jeremiah have always been good friends and she's always had a crush on Conrad, but things get much more complicated as she gets older and the boys start to see her differently. The series follows Belly's journey from her pre-teen years until college.
If you're looking for something a little bit darker…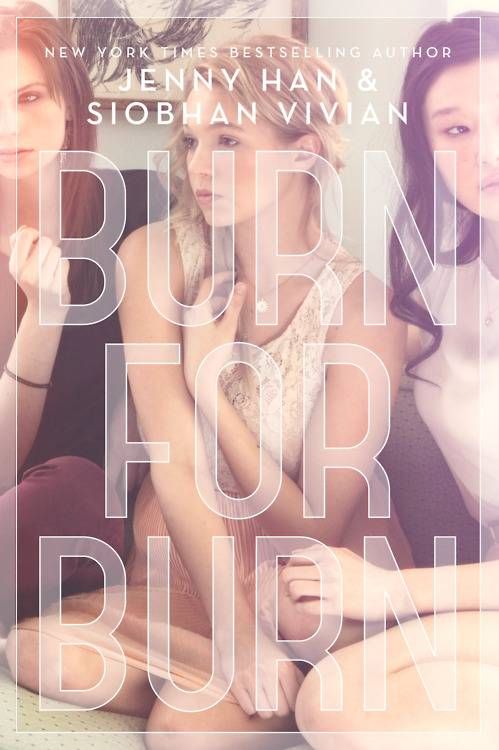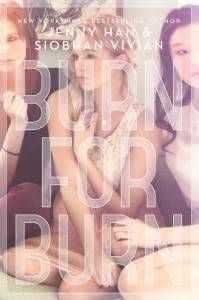 The Burn for Burn trilogy, which Han cowrote with Siobhan Vivian, begins with Burn for Burn and is the story of three girls who decide to band together and get revenge on a few of their classmates, who definitely deserve it…don't they? Either way, Kat, Mary, and Lillia are now in it for good. The books take place on scenic Jar Island, a popular tourist destination and a place where some wounds have been festering for years. The trilogy continues with Fire for Fire and Ashes to Ashes.
If you love baking, Peter Kavinsky, and/or vintage clothes…
In To All the Boys I've Loved Before, whenever Lara Jean has a crush on a boy, she writes a love letter and hides it in her special hatbox. When her letters accidentally find their way into the mail, her world is turned upside down. Lara Jean enters into a fake relationship with Peter Kavinsky as a coverup, but soon discovers that she might actually be falling for him. However, Peter K. isn't the only boy who reenters Lara Jean's life after receiving one of her letters…If you loved the movie and somehow have missed that there are two sequels, I have good news for you! Lara Jean's story continues in P.S. I Still Love You and Always and Forever, Lara Jean.