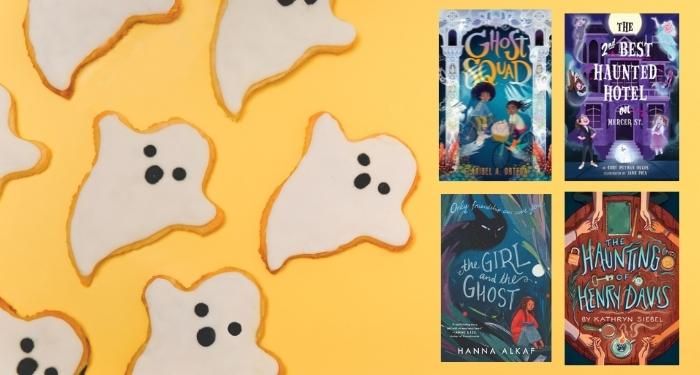 Children's
Ghostly Middle Grade Books Perfect for Fall
This content contains affiliate links. When you buy through these links, we may earn an affiliate commission.
Ghosts and ghouls and spirits, oh my! Blame it on my early obsessions with Halloweentown and the Addams Family, but I just can't get enough of the creepy, kooky, and ghostly every year when fall comes around. I want some frights, but I want them in a sort of cute and tame way, you know? Which is exactly what these 10 ghostly middle grade books are perfect for. They've got chills and thrills, sure, but nothing that'll keep you up at night. (Well, probably. I guess I'll let you be the judge of that.) And whether you're a young reader or an adult looking for some spooky season nostalgia — like me! — these ghostly middle grade books are just the thing for some good fall reading.
From ghost girls trying to prove they can be just as terrifying as any other spirit to amateur sleuths piecing together clues to solve a haunting, these middle grade mystery and horror novels have all the spooky delights you could ask for this fall. You might even find a few witches and exorcisms in their midst! And if you'd rather read about witches or zombies or vampires, I guess that's okay, too. But you and I both know there's nothing quite like a ghost story on a fall night.
Happy haunting, readers! And maybe keep the nightlight on, just for good measure.
---