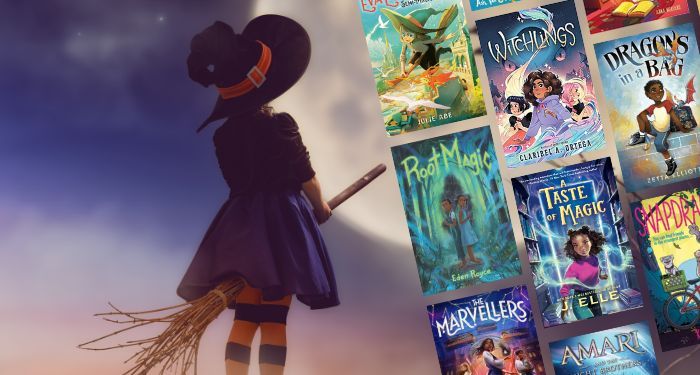 Children's
10 Magical Witch Books for Middle Graders
This content contains affiliate links. When you buy through these links, we may earn an affiliate commission.
Middle grade fantasy was one of my first loves, and was the genre that helped me become the reader I am today. I vividly remember reading The Doll People one summer with the explicit goal of improving my reading with a chapter book, and I haven't looked back since. All books are magic, of course, but there's something so overtly magical (pun intended) about books where the impossible can happen. And of course what little kid doesn't want to envision themselves being a little bit magical? That's playground fare at its finest. And is there anything more magical than books about witches, in particular? I don't think so.
These 10 magical witch books for middle grade readers are exactly the sort of reading that sparks the imagination and opens kids up to a whole wide world of wonderful reading. They're full of novice witches setting out on quests to advance their magic, magic schools where kids can study their craft, and strange old women who turn out to be witches, after all. Rediscover the magic of reading or help the young readers in your life discover it for the first time with these magical witch books. They're sure to cast a spell on you, and you won't be sorry they did.