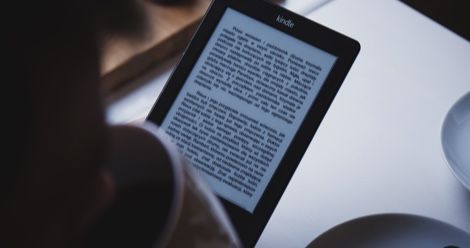 Lists
15 Amazing Free Reading Apps to Take Your Books Everywhere
When one is a voracious reader, one is frequently in the difficult position of figuring out how to take their books with them. On the subway, to the beach, on planes…Because going somewhere without them? Forget about it. But lugging them all over creation is inconvenient to say the least. Being caught mid-vacation without something to read is my nightmare. Luckily, there's an app for that. Many reading apps.
Whether you're Android or iOS, smartphone or tablet, keep your charger close, take your pick of these excellent free reading apps, and you'll never be without something to read again. (This post was updated in 2022.)
Looking for reading apps for kids? Get them here.
Book clubs have their own apps too!
And here are even more great apps to support your reading life.