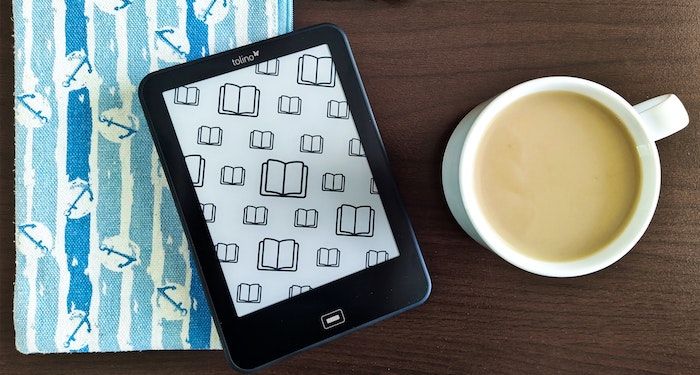 Lists
15 Of The Best Places To Find Free Books Online
Want to get your eyes on MILLIONS of free books online?
I got you.
If you've been following along, you already know that you can find free audiobooks online (woop woop!). We talked about options like LibriVox and MindWebs that are offering readers free audio books and short stories.
Now, we've got 15 more sites where you can read free books online when earbuds aren't an option. You'll get beyond the classics (though those are cool too), with free YA books, graphic novels, fanfiction, children's books, and more.
And all together these sites have a lot of great books. A lot. Like, in the millions. Seriously. Your TBR list may be crying, but at least your wallet is happy?
Where can I download free books Online?
We give more details about each one below, but the following sites all offer (or curate a collection with) free books online:
FanFiction.net
Goodreads
International Children's Digital Library
Internet Sacred Text Archive
ManyBooks
Open Culture
Open Library
Overdrive
Project Gutenberg
Read Print
Riveted
Tor
Wattpad
Wikisource
World Public Library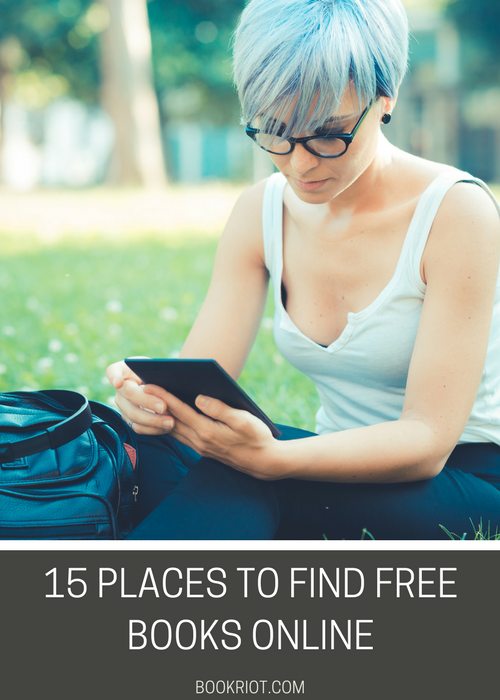 1. Goodreads' Free Shelves
While many of the books on the following websites are classic books and out of copyright, you can find more contemporary online books for free at Goodreads' free eBooks shelves (either full or excerpts) or with the "free-online" tag.
2. International Children's Digital Library
If you're looking for free children's books online, the ICDL is a nonprofit organization with a mission to: "promote tolerance and a respect for diverse cultures by providing access to the best of children's literature from around the world."
You can read freely and anonymously on their site, or create an account to keep an ongoing bookshelf. And there are books from all over the world (you can even search by countries on the globe). Look for great free books online like:
Yukimado (The Snow Window) by Naoko Awa
Legends of the Maori from the National Library of New Zealand
All We Need Are Dragons by Ljubivoje Ršumović
---
Related: 25 Free Amazon Prime Audiobooks
---
3. Internet Sacred Text ARchive
Dedicated to religion, mythology, and folklore, the ISTA online collection provides access to hundreds of sacred texts online. It also promotes religious diversity, tolerance, and scholarship baked into its mission (which is pretty rad of course).
You'll find versions of the Bible, as well as the Talmud, Vedas, and more.
4. ManyBooks
Just as the name implies, ManyBooks has loads and loads of online books for free. Over 30,000 in fact. The majority of their eBooks work for Kindles, Nooks, iPads, and other readers.
You'll find thousands of books, both classic and contemporary here, such as:
The Unveiling by Tamara Leigh
The Art of War by Sun Tzu
The Secret Adversary by Agatha Christie
5. Open Culture
Open Culture connected readers with a curated list of free audiobooks, and they've created something similar for free eBooks. You'll find 800 free and downloadable eBooks through their site, ready to download for iPads, iPhones, Kindles, or to read in your browser directly.
Some knockouts include The Stranger by Albert Camus and poems from Charles Bukowski.
6. Open Library
Open Library offers over 1.7 million free eBooks online to users. It's part of the Internet Archive, which also allows users to contribute (and correct!) books. They both offer free versions of full books and links to access paid books elsewhere.
Books to read online include Sherlock Holmes by Sir Arthur Conan Doyle or Matilda by Roald Dahl.
7. Overdrive
The Libby App by OverDrive connects you with your local libraries to check out eBooks on your personal devices. You only need a library card and you'll be able to check out classic and contemporary eBooks for free, anywhere and anytime. They host a catalog of over two million eBooks, as well as audiobooks. And, they've recently made it easier to transfer books onto your device.
Of course, since it's connected to your library, you'll also see free bestselling YA eBooks and other more recent bestsellers and other classics.
8. Project Gutenberg
Project Gutenberg continues to be a fantastic resource for classic novels and obscure older texts alike that are already in the public domain. The organization is run entirely by volunteers who digitize and then also proofread works. In all, they've added over 50,000 free books online.
Whether you're reading them online or downloading them to your device, you can dig into classic books like:
Narrative of the Life of Frederick Douglass, An American Slave by Frederick Douglass
Anne of Green Gables by L.M. Montgomery
Dracula by Bram Stoker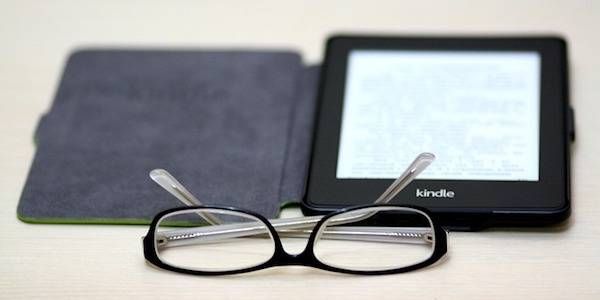 9. Read Print
Read Print is a user-friendly website that allows users to read classics online. It also has a fancy bookshelf widget where you can track books read and books (so many books) that you want to read.
You'll find free classic books like:
Jane Eyre by Charlotte Brontë
Pride and Prejudice by Jane Austen
A Tale of Two Cities by Charles Dickens
10. Riveted
Riveted offers YA books for free online, either full books or excerpts on a time-limited basis.
By signing into the site from Simon & Schuster and becoming a member, you'll be able to read some sweet free books, download them to any device, join in giveaways, and discuss your YA favorites.
11. Tor
If you love all things science fiction and fantasy, check out Tor's eBook club and weekly newsletters.
The publisher releases weekly original short stories from some of the biggest sci-fi/fantasy authors. And, seriously, receiving a smashingly fantastic short story in my inbox every week has been such a joy and has helped me find great new authors.
They also release the eBook of the Month club where you can get free access to one pick each month.
12. WikiSource
Got a jonesing for some original source material? Even if you're not in academia, Wikisource is the ultimate place to do a deep dive on a topic. The site hosts almost 400,000 texts in English, with user-generated submissions allowed.
You can find texts from 1846 to 1941, from authors like Rudyard Kipling and Marie de France, on werewolves specifically. Or, discover new worlds with texts from Jules Verne and Philip Dick.
13. World Public Library
The World Public Library's online Millennium Collection isn't free, but for less than $10 a year for *ahem* millions of free books in over 300 languages, it's basically free. They also offer free memberships for physically disabled or special needs members. You'll find eBooks from all over the world, including:
Classics
Sacred texts
Academic collections
Kid's books
Graphic novels
Audiobooks
Some of their knock-outs include 1984 by George Orwell, Siddhartha by Hemann Hesse, and The Mahabharata translated by Kisari Mohan Ganguli.
Seriously, even more Free Books Online
These are mostly websites that share free books online that have at one time been traditionally published and disseminated. But, um, there's the internet which means there's more books available out there than you'll ever have time to read.
Check out WattPad for stories by independent authors, historical fiction, fanfiction, and more. There's also a huge active community over there to talk about books with. Here's your beginner's guide.
FanFiction.net is a hub for short story and novel length spin-offs of your favorite fictional worlds.
Phew, we're not done yet. BookRix is also a community of independent authors who publish free eBooks in any of your favorite genres. We're talking fantasy, romance, sci-fi, children's and more.
The Library of Congress also has a small collection of classic children's books.
Finally, also make sure to follow your favorite authors on social media. They'll often share links to eBook deals, excerpts to upcoming novels, giveaways, or free shorts set in the same universe.
Want To Find Cheap Books?
Other cheaper options ($10 a month or less) include Kindle Unlimited, some of the books on the Google Play store, Unlimited Library, and Scribd.
You can also follow along with Book Riot's Deals of the Day "Book Deals" emails where you'll get alerts about absurdly cheap eBooks and audiobooks.
---
Read Next: 50+ Ways to Get Free Books
---
It makes my heart swell a little bit that there are SO MANY places to find free books online. That's a lot of literature, all with a simple internet connection.