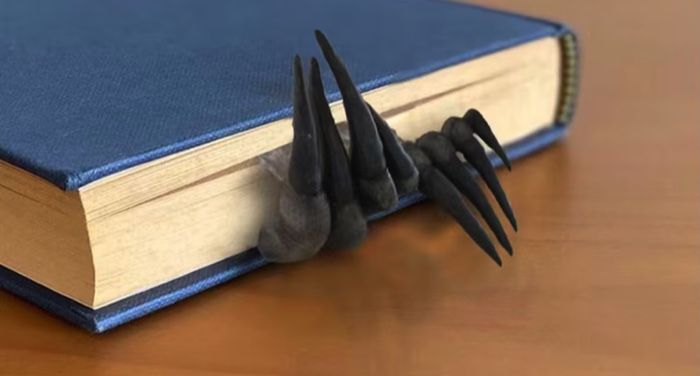 This content contains affiliate links. When you buy through these links, we may earn an affiliate commission.
The spookiest month of all is also my favourite month of all, and every year, without exception, I spend the other 11 months waiting for October.
What's so special about October? The vibe. Earthy colours, shorter days, and cosy evenings. The mysterious Halloween atmosphere, the perfect weather, which isn't warm and suffocating anymore but is also not too cold just yet. I love October so much that I could make an ode to it — and I guess, in some small way, I just did.
Now, the spooky vibes need to be put into practice and started earlier, so September is the best month to prepare for what's ahead. If you really want to surround yourself with October, you don't want to miss one single detail, and you must bring that vibe into your bookish life, too.
For bookish Halloween inspiration, Book Riot is always the place to be, and while we will have a lot of Halloween-themed posts this year, you can go back and check the wonderful posts we have put together so far: like these bookish Halloween decorations, crafts related to the season, and a quiz that will direct you to the perfect horror novel.
To start off the season and to nail the spooky vibe, I prepared something special for all of you whose biggest fright is seeing someone dog-ear a book: spooky — and, sometimes, outright creepy — bookmarks!
Personally, I don't mind a dog ear or two (cue scary music signaling that something horrible is about to happen to me), but I am also a sucker for a good bookmark (music suddenly fades away).
Below are the spookiest ones I've found. Maybe don't let them out of your sight.
---
Want more bookmarks? We have a few! Like these made of leather, funny ones if you need a break from all the creepiness, and here is an open apology to all the bookmarks we've lost.