This content contains affiliate links. When you buy through these links, we may earn an affiliate commission.
Happy summer! I hope that many of you are enjoying some new books or making a dent in your summer reading challenge. Every summer I write a long reading list and try my best to read everything, but I always get sidetracked and start tackling other books. What can I say? I'm a mood reader! Anyway, since the summer is for reading, at least I think so, I like to read many books at a time. In order to do that, I need more than one bookmark. Enter leather bookmarks.
When it comes to bookmarks, there is a plethora! If you're looking for something cute, there are these cat bookmarks that you must check out. If you're interested in some pretty shapes and colors, take a look at these origami bookmarks! There are many to choose from.
If you're like me and like a nice leather bookmark, I've found many. As an added bonus, the majority of leather bookmarks I found are customizable. Many let you put a name, quote, or design on it. That gives you a lot of freedom to get a bookmark as a birthday gift or a bookish treat for yourself. If you want to make your own, stay tuned until the end!
But first, let's check out the best leather bookmarks to buy!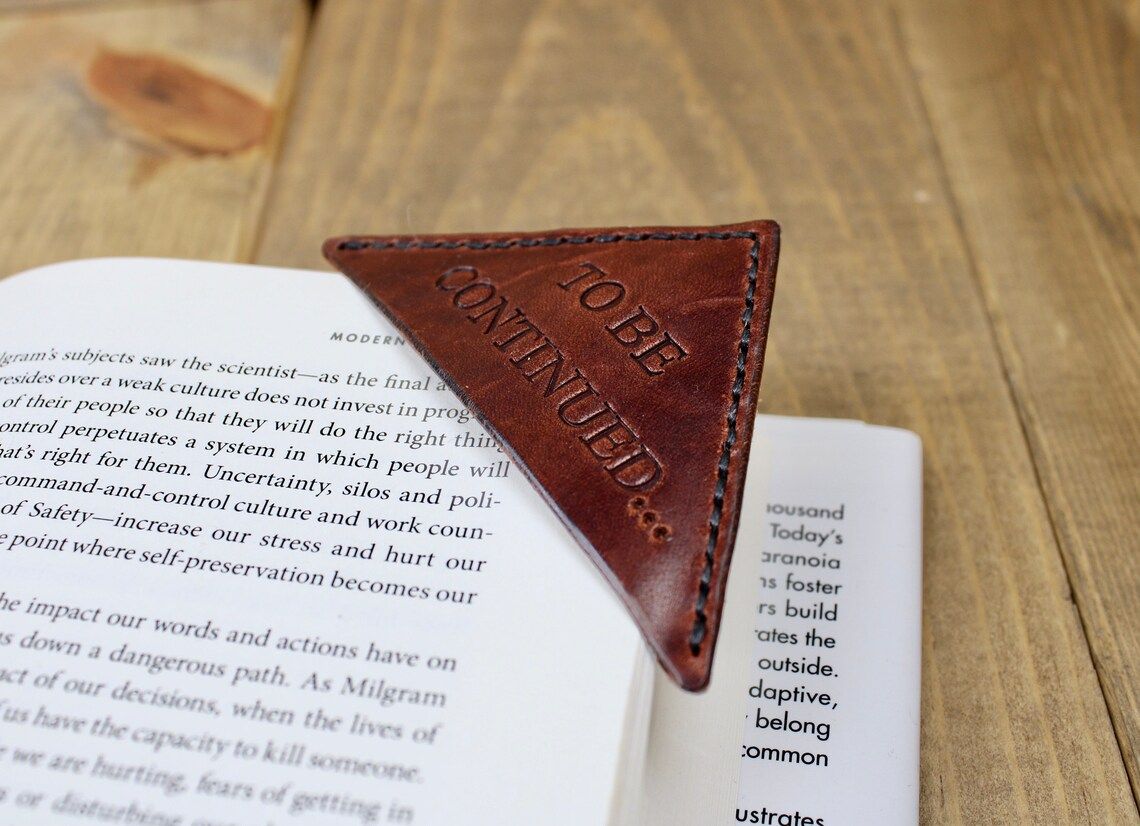 Like leather, but don't want a rectangle? Get a cute customizable corner leather bookmark. You can pick the text and the thread. If you don't have many ideas, there are plenty in the pictures. I personally like "To many chapters." $13
Want a beloved quote from your favorite book on a bookmark? This is the one for you! You can submit your quote and choose the font for this personalized quote leather bookmark. $29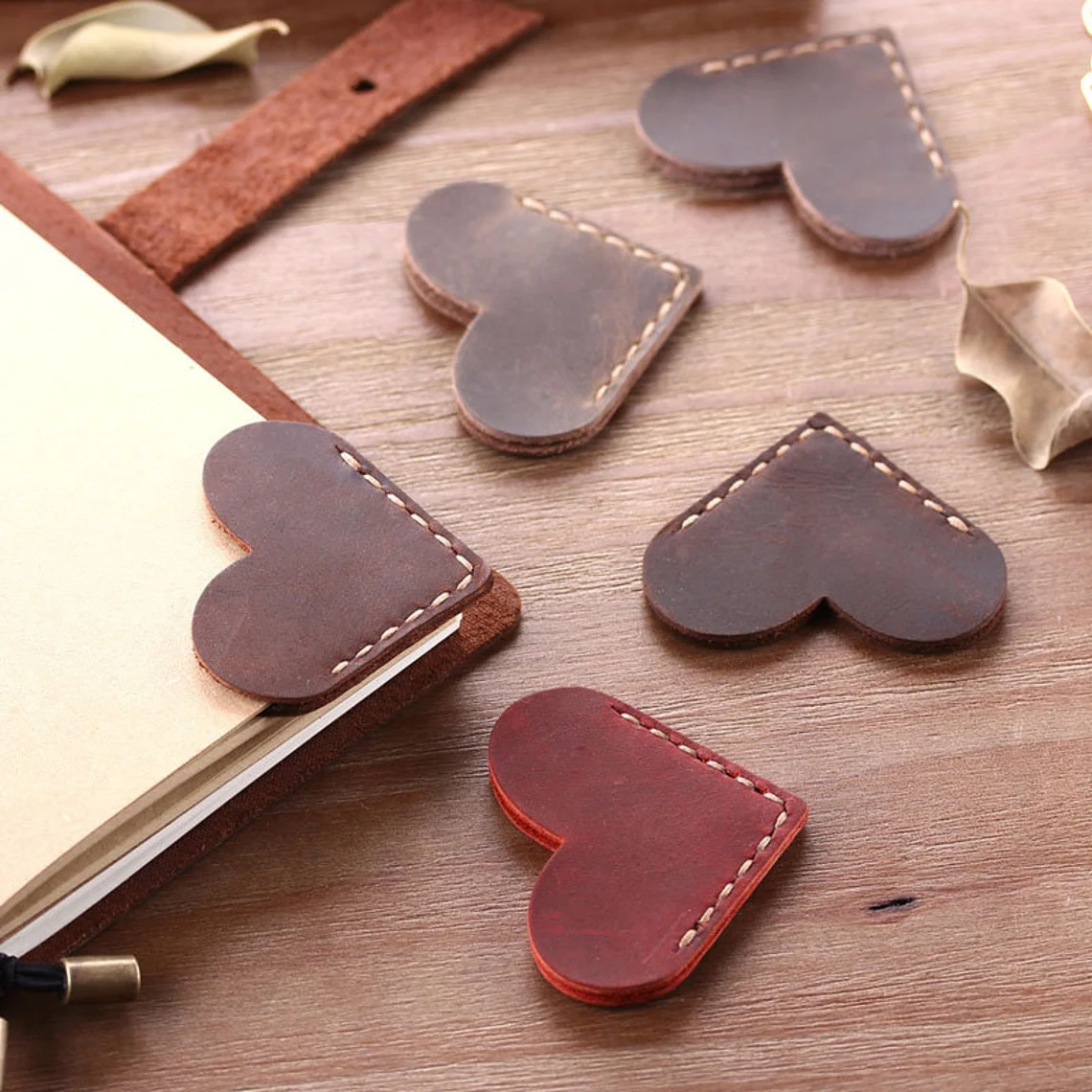 These cute leather heart corner bookmarks may be the perfect gift for a reader that you love! Pick from three colors. You can choose to add initials on it if you'd like. Price varies depending on choices. $7+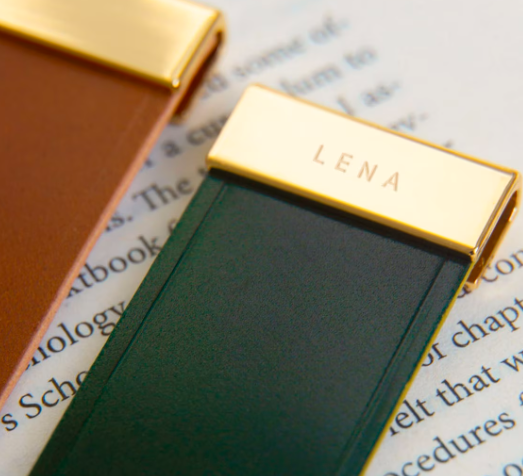 Looking for something more minimalistic, but also elevated? Get your hands on this elegant metal and leather bookmark. You can choose the metal and leather color as well as choose to get something engraved on the metal. Talk about sleek! $40
There are also some pretty pastel colored leather bookmarks. Pick a color and add initials. I'm feeling the pink one! $9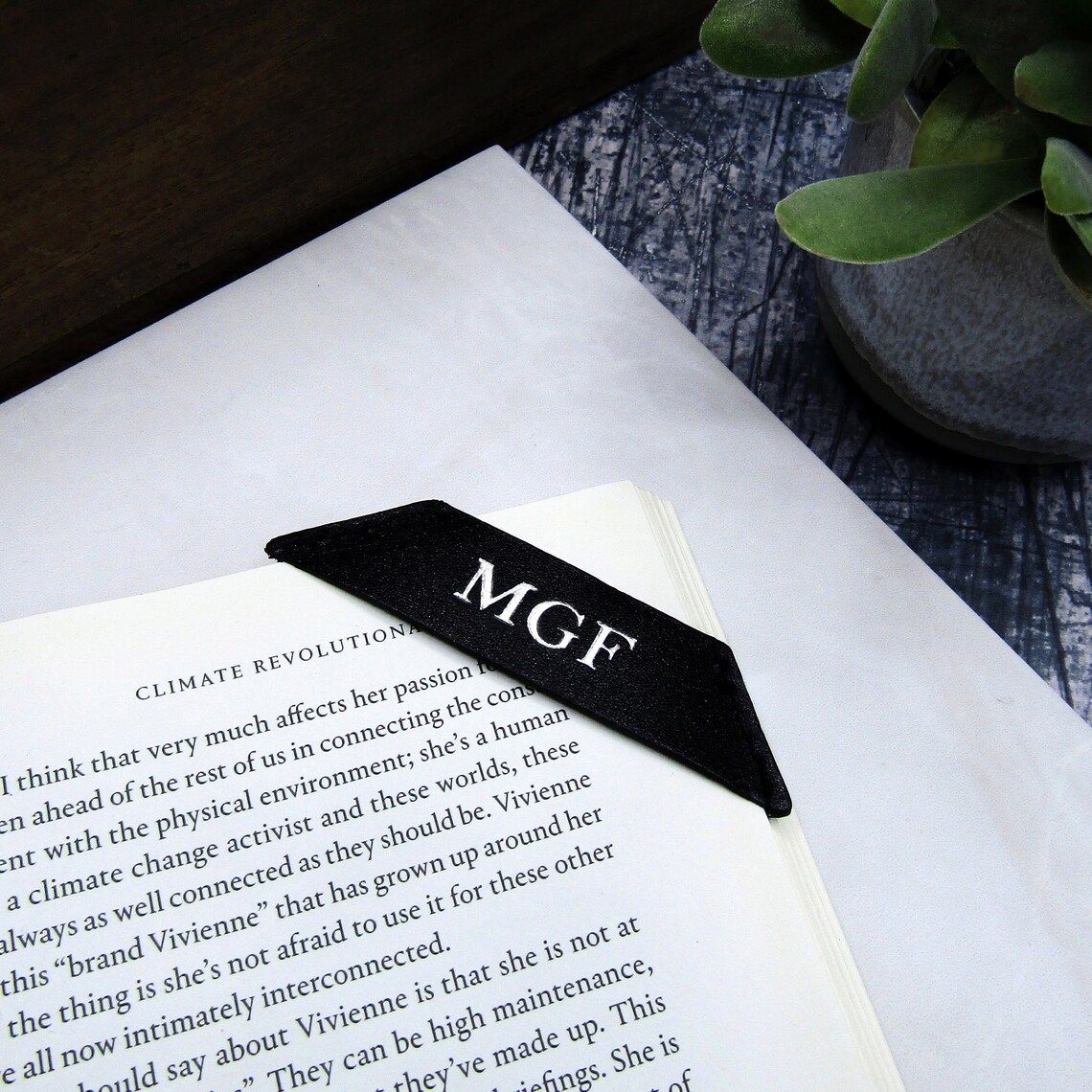 Let's take minimal to another level with these leather corner bookmarks. You can just add initials or a date. Classic color options available to select! Perfect for an anniversary gift. $12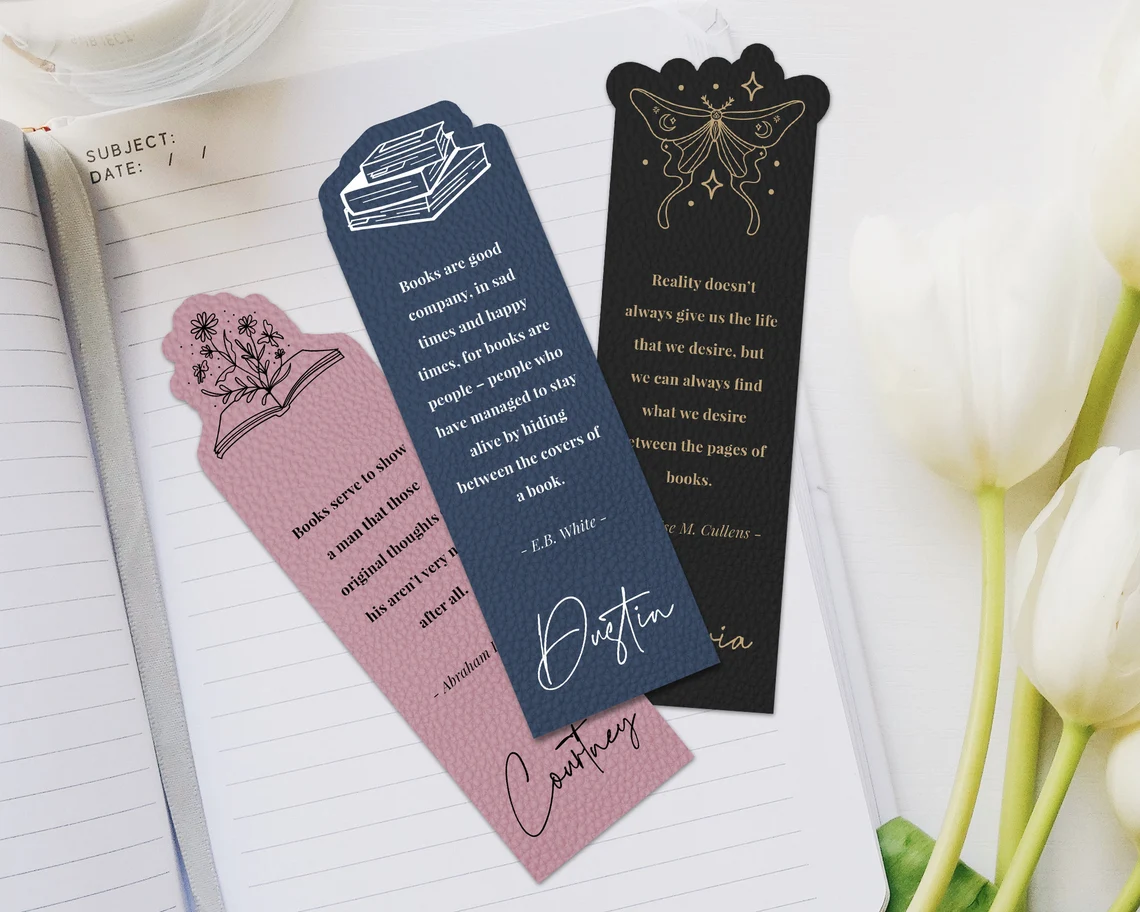 I like this cute one that lets you choose the color, pick a design, include a message, and put your name! This super customizable and cute bookmark is $15.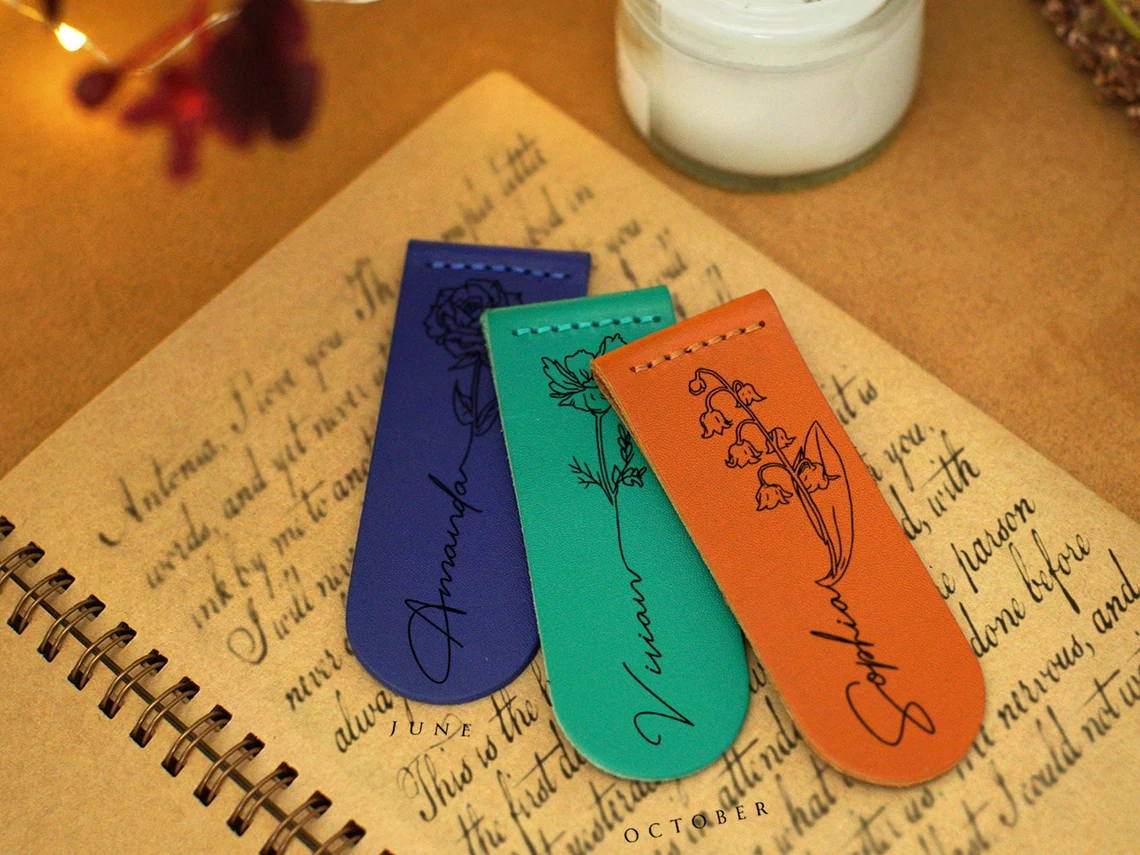 There are other ways to personalize a bookmark. Grab this birth flower bookmark! You can pick the color and add your name too. $6+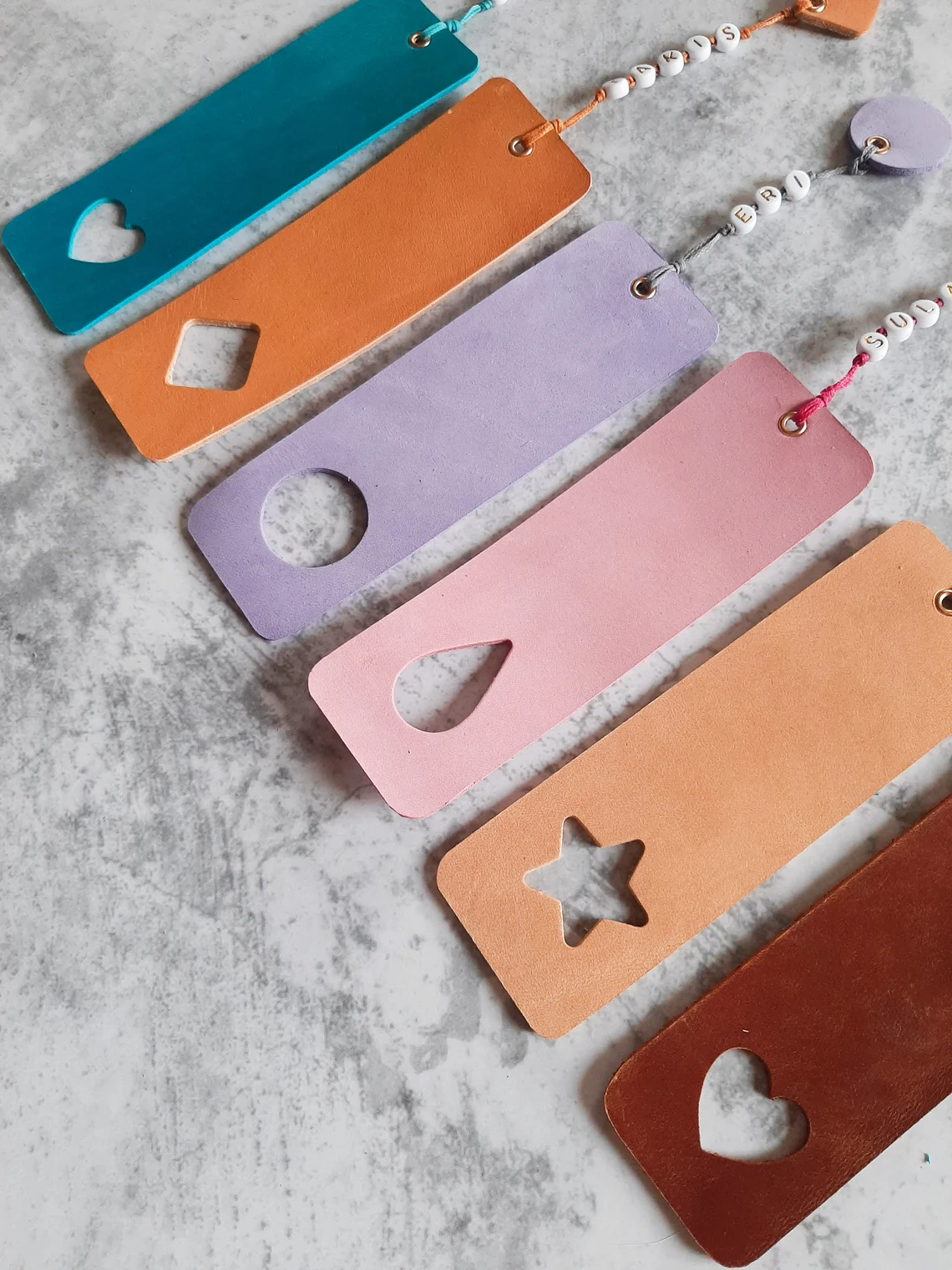 I left this unique shape cut out leather bookmark for last! You can pick from a large assortment of colors and a few shapes. $13
How to Make Leather Bookmarks
Now that we've looked at some great leather bookmarks, you can also DIY your bookmark.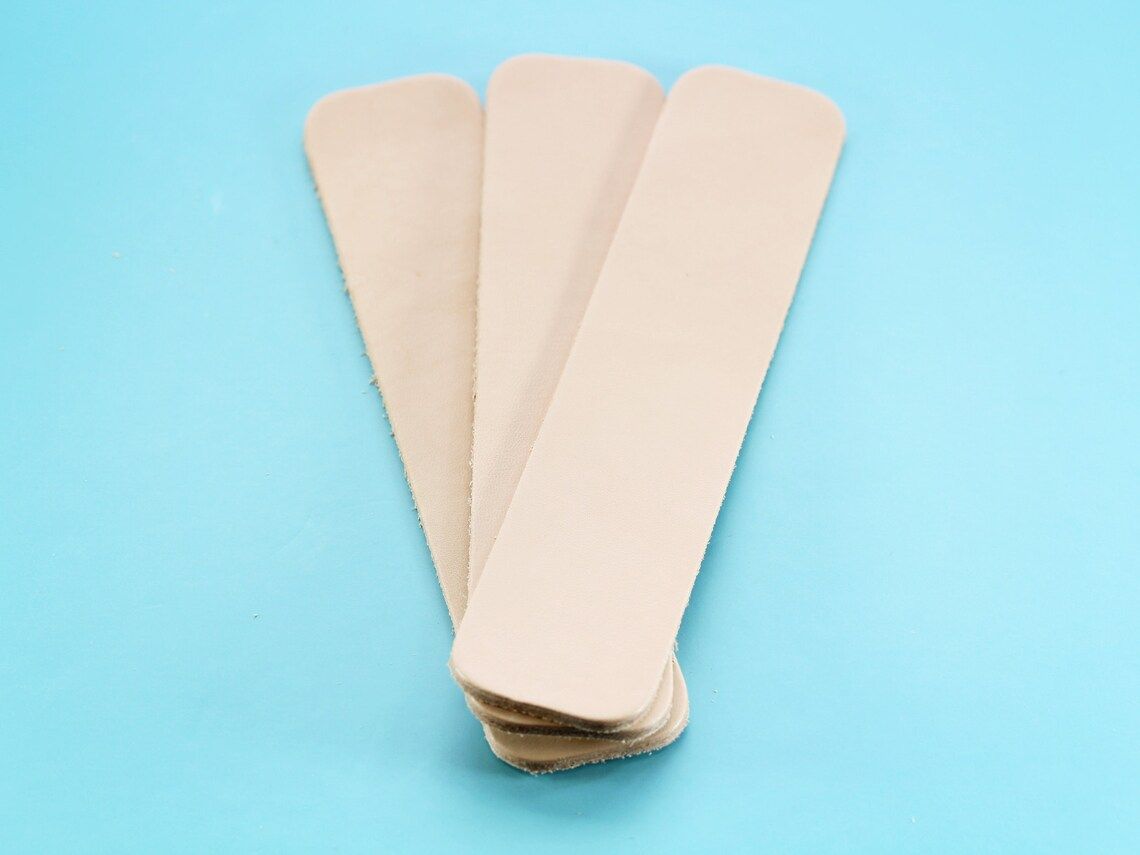 Purchase these blank leather bookmarks so you can personalize it! Price depends on the amount that is bought. $6+
You can get scraps of leather also. Either way, take the leather and cut it into fun shapes. You can also dye it. If we're keeping it simple, cut it to the desired shape with a rotary cutter. Create a hole with a leather punch so you can put a tassel through it. From there, you can add stitching, paint, or create other patterns. At the end, loop your tassel through the hole and you're done. These steps will vary depending on the type of leather, whether it is soft or stiff, and the other designs you may want to add to it. For more tips and steps, check out the Leather Guy's tips.
If you want to get really creative and create corner bookmarks, check out this resource. There are different patterns to cut the leather and stitch it together.
If you're in an artsy mood, there are other bookish crafts you can do! Check out these ideas in Make Your (Book)Mark: 15 Bookish Craft Kits to Bring Out Your Creative Side.