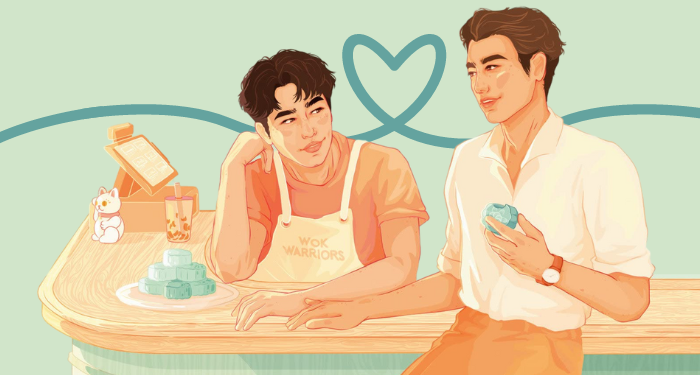 LGBTQ
2023 Queer Romcoms Sure to Make You Swoon
I love few things more than a heartwarming queer romcom. Warm? Check. Fuzzy? Check. All the queer feelings? Check, check, check, a million times check. And 2023 is proving to be another good year for the genre, with sequels and debuts and YA and adult breakouts from beloved authors. I can't speak for how the rest of 2023 will go, but when it comes to queer romcoms, the year is looking pretty bright.
From fake dates and fake fiancés to grumpy-sunshine pairings and friends to lovers, these 2023 queer romcoms have all the ooey gooey queer goodness you're looking for. And as someone who's started the year off with a massive reading slump, a whole lot of stress (and worry about the state of things in my local community and the world), and way too many migraine days, let me just say ooey gooey queer romance books are definitely something I could use more of in my life.
It's the literary equivalent of Mary Poppins singing "a spoonful of sugar helps the medicine go down." A spoonful of queer romcoms help reality seem a little less bad. And, you know what, I'll take that for the win it is. So do something good for yourself and take a break from stressing to read one of these swoon worthy 2023 queer romcoms.