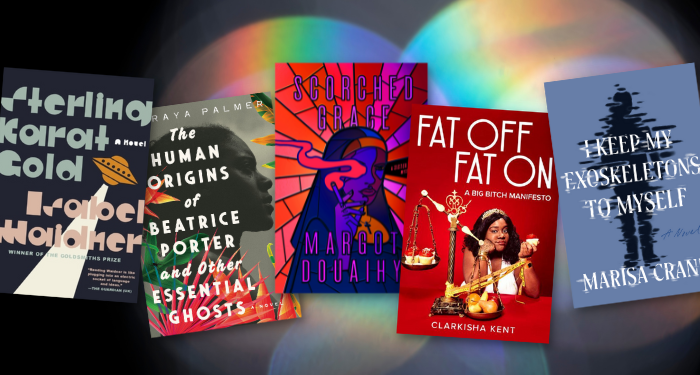 LGBTQ
8 Indie Queer Books Out in Winter 2023 to Preorder Now
This content contains affiliate links. When you buy through these links, we may earn an affiliate commission.
2023 is already shaping up to be another fantastic year for queer lit. The next three months will bring us memoirs and history, speculative fiction and fantasy, mysteries and sci-fi and poetry, historical fiction and romance. I remember the days when searching for queer lit took work — or what felt like work. Now, when I make lists like this, the hard part is always narrowing it down. The sheer breadth of queer lit coming out these days is just so incredible! It'll never stop delighting me, and I'll never stop talking very loudly about it, and waving my hands in excitement about it, and doing little gay dances in my kitchen about it because we! are! so lucky!
These are just a few of the many queer indie press books coming out between now and the end of March. Looking for a poignant exploration of queer parenthood set in a dystopian state? Check. Or maybe you're in the mood for a mystery about a gay nun. Check. Looking for queer books in translation? Yup, we've got those too. I hope you're ready with your library card or have your favorite indie bookstore's website cued up, because, you guessed it: it's time to put in those hold requests and make those preorders!
---
While you're waiting for your preorders/library holds to come in, why not check out these ten queer books from indie presses that are already out, or some of the best LGBTQ+ books of 2022?