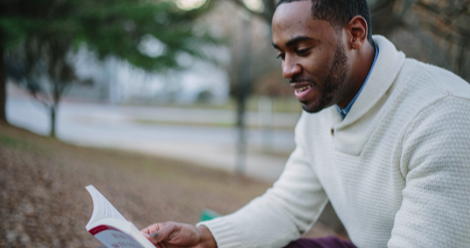 Lists
15 Small Tasks To Encourage A Bookish New Year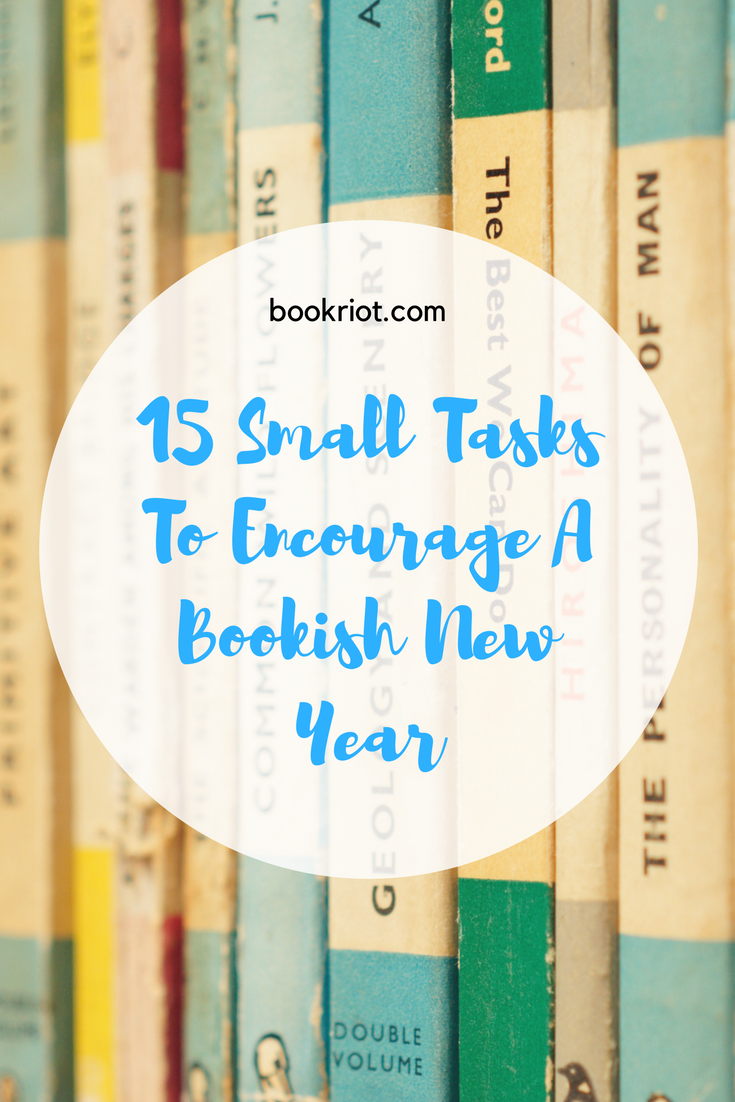 1. Preorder one book per month (or every other month or every third month) for the new year. Enjoy the surprise of the gift you purchased for yourself when it arrives.
2. Pick a series of books from childhood you've always meant to read or want to revisit. Prioritize that reading experience.
3. Buy or make a new bookmark. You can also print yourself a new one, if you'd like.
4. Choose a new planner and set it up with not just your calendar, but also a to-be-read list and a read list. Get creative!
5. Treat yourself to a new tote bag for lugging your hauls to and from the public library.
6. Don't have a library card? Get one from your local library or, if you don't have a local library, find out how much it costs to become part of a library nearby. Often, the price breaks down to less than the cost of a single hardcover book per month.
7. Take yourself on a scavenger hunt at your local library.
8. Choose a literary cause and do something actionable toward it once a month.
9. Find a reading-adjacent hobby and throw yourself into it.
10. Schedule a monthly date with yourself wherein you spend an hour or two at a local coffee shop (or similar hangout you enjoy) with a book. Be protective of that time.
11. Subscribe to a bookish TinyLetter or two.
12. Organize your bookshelves. This might mean getting rid of some books. Perhaps this is an opportunity to look into local organizations which take book donations (see #8).
13. Start a book club with friends, family, or coworkers. Rotate book selections to ensure good, juicy discussion around a host of different types of books.
14. If you take a annual vacation, see if you can plot around hitting up a cool bookstore on your trip. If you don't vacation, poke around and find a new-to-you bookstore within a reasonable distance for you to visit one day. Maybe you could pair this with #10.
15. Remind yourself that reading is for fun and if you're feeling pressure about your TBR, about that reading challenge, about your number of books read, about anything—you aren't a quitter if you decide to let those things go and follow your own needs right when you need to.