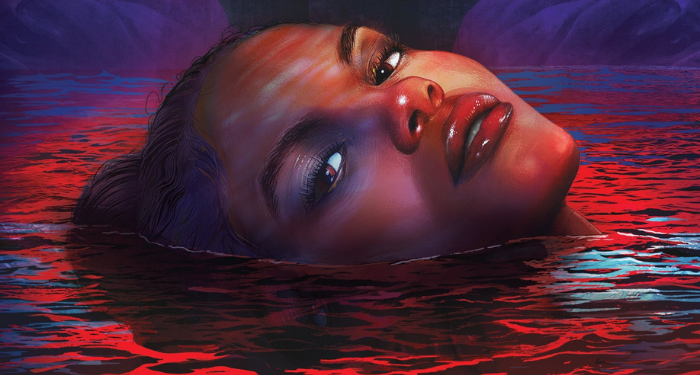 Horror
9 YA Novels from the Horror Renaissance You Need to Read
This content contains affiliate links. When you buy through these links, we may earn an affiliate commission.
Horror is making a comeback in a big way, just in time for the scrappy teens of Generations Z and Alpha to experience the kind of chills and thrills Millennials and Gen-Xers enjoyed. To celebrate the kids being all right, I've picked out some of the best YA novels from the horror renaissance for you below.
The last few years have brought us a blessedly cursed harvest of fantastic new horror media — from splatterpunk books to blockbuster movies and gory-ass games. I've personally been pleasantly surprised to see the number of titles centering teenage characters, just as it was in the golden days of 1980s slashers. Jade Daniels would be hella pleased.
Seriously though, scary books involving teens haven't been this big since Christopher Pike and R.L. Stine dominated store shelves. And unlike the overwhelmingly white, straight, and cis YA landscape of the '80s and '90s, today's YA horror features diverse casts facing its tremendously f*cked-up scenarios. BIPOC readers and those who are queer, trans, disabled and/or neurodivergent can find books about kids just like them — oftentimes written by authors who share the same identities.
So here's to the horror renaissance and the great YA novels it has spawned. Long may they reign.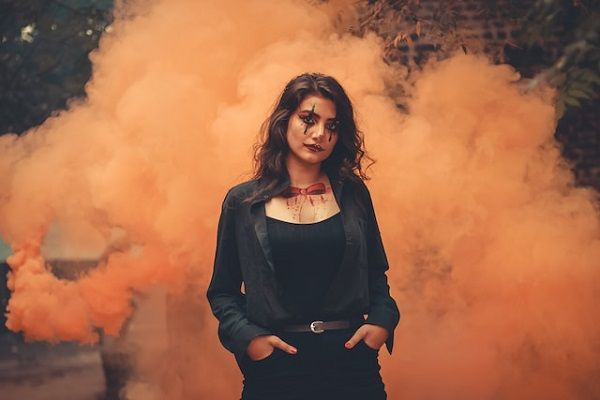 YA Novels from the Horror Renaissance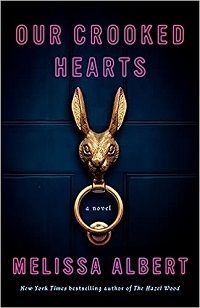 Ivy hasn't been able to escape the dead rabbits. They've been following her ever since she and her ex nearly struck a pedestrian late one night. Unbeknownst to Ivy, three other teens — Dana, Fee, and Marion — have forever altered the course of her life with a single, bungled spell. Our Crooked Hearts alternates between Ivy and Dana's stories, sucking readers further and further down the rabbit hole.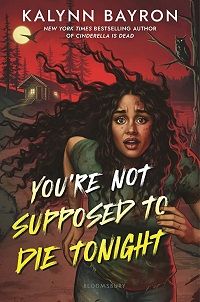 From the author of This Poison Heart and My Dear Henry comes this love letter to classic slashers. Camp Mirror Lake isn't like other summer camps. Here, guests pay for an immersive horror experience based on their favorite scary movie. Horror fan Charity has landed the coveted "final girl" role this year, and she couldn't be more excited. But the scares are about to get a lot more realistic this year. One of Charity's castmates has just turned up dead — and she could be next.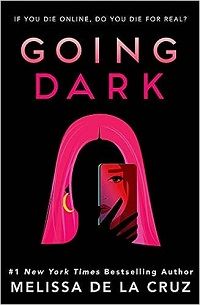 Going Dark by Melissa de la Cruz
Melissa de la Cruz's YA thriller interrogates our cultural obsession with true crime and web sleuthing. Amelia Ashley put her entire life online. Then she became a hashtag. No one knows what happened to her, not even her boyfriend, who came back from Rome with the missing girl's blood in his suitcase. As another young woman digs into the case, she discovers that Amelia Ashley isn't the first girl to go missing in the Eternal City.
She's just the first to go viral.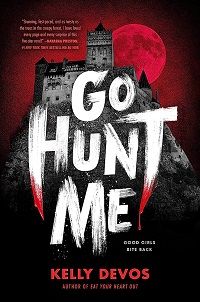 It was supposed to be their dream vacation. One last student film before seven friends went their separate ways for college, shot on location in Dracula's castle. Now, only one of those aspiring filmmakers is left alive. Traumatized and alone in a Romanian interrogation room, Alex must relive the last few weeks' events in all their gory detail. As the story shifts between past and present, however, it quickly becomes clear that the story of that ill-fated film shoot is anything but cut-and-dried.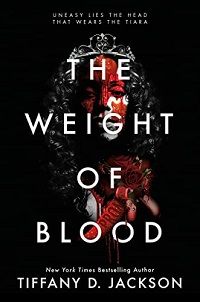 Maddy's father forced her to pretend to be white her whole life. A freak rain shower just outed her as biracial to everyone in her tiny hometown. After footage of her white classmates' racist bullying attacks against her goes viral, Maddy finds herself at the center of two interrelated plots to revive the town's flagging reputation: the school's first integrated prom…and a campaign to crown her as prom queen. But embracing her identity also means stepping into her power, a power she's worked hard to suppress. Maddy can make things happen just by thinking of them…and she's starting to wonder if that's really as evil as her daddy says.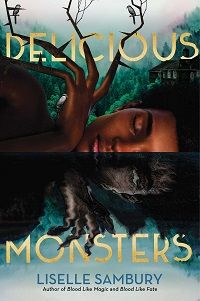 When you've always been able to see ghosts, you'll do anything to get away from them. That's what Daisy thinks when she leaves Toronto to stay in her mother's childhood home: a crumbling manor in northern Ontario. Ten years later, Brittney also jumps at the chance to stay in the old mansion — because of what happened to Daisy. Brittney's out to uncover the truth about the house, its previous owner, and her own abusive mother's connection to the story. But is she prepared to deal with the truth of what happened in "Miracle Mansion"?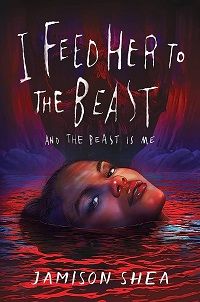 Not every ballerina has what it takes to make it in Paris. Laure knows she does. To prove it, this desperate, young dancer makes her way to the heart of the city's catacombs, where a river of living blood stands ready to cut her a deal. Little does she know that this Faustian bargain has placed a target squarely on her back. She has what it takes to rise to ballet stardom. Now she just has to make it out alive.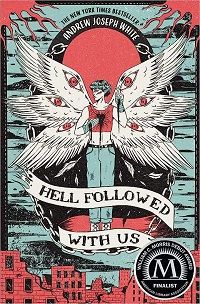 Free from the cult compound where he grew up, Benji finally has the opportunity to see the world for himself. Too bad it's ending. Benji's family believed wholeheartedly in the apocalypse — so much so that they ushered it in themselves. He takes refuge at a center for LGBTQ+ youth, where leader Nick is doing his best to keep everyone safe. It's a place Benji finally feels like he belongs, but he knows he hasn't really escaped. You see, the cult infected him with a bioweapon that's changing him from the inside out, and Benji isn't sure how long he can fight it.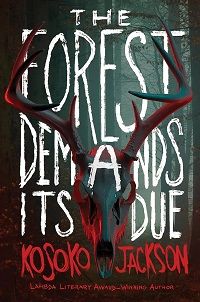 Survive the Dome author Kosoko Jackson returns to YA with The Forest Demands Its Due. Douglas, a Black and queer student at Regent Academy, doesn't care about his boarding school's prestigious reputation. He's keeping his head down, and he's on track to finish his senior year without issue. That is, until another student is murdered…and everyone else promptly forgets the boy ever existed. Teaming up with the only other person who remembers his dead classmate, Douglas finds himself more interested in Regent's history than ever. But the more he looks into it, the more worried he becomes. Centuries of terror are about to come home to roost. Can he save himself — and his newfound maybe-more-than-just-a-friend — before the evil at Regent ends them all?
---
Want more YA horror reading recommendations? Check out this list of diverse YA horror books and these teen horror classics from the 1990s.