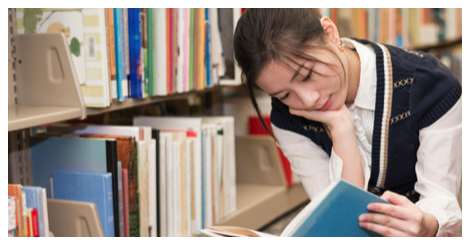 Newsletter 1
164 YA Books for Your July – September 2016 Radar
This content contains affiliate links. When you buy through these links, we may earn an affiliate commission.
Not to scare you or anything, but 2016 is more than half over (of course, some of us are welcoming this news). We've already rounded up half of the year's YA books, and now it's time to move on to the books making their appearance on YA shelves between July and the end of September. What's nice about this summer publishing period is that it's slower, meaning that you can catch up with the pile of titles you've accumulated from earlier in the year.
This list isn't comprehensive, though it's the closest to a full round-up of mainstream YA fiction publishing over these next three months. I've included series titles, which are indicated with a "*" beside them; first books in a new series I did not mark, so you can be pleasantly surprised — or frustrated by the cliffhangers — if you pick one of those up. You're welcome.
Missed the previous round-ups? You can check out the YA fiction that hit shelves January – March here and the YA fiction that hit shelves April – June here.
Get ready to get your read on.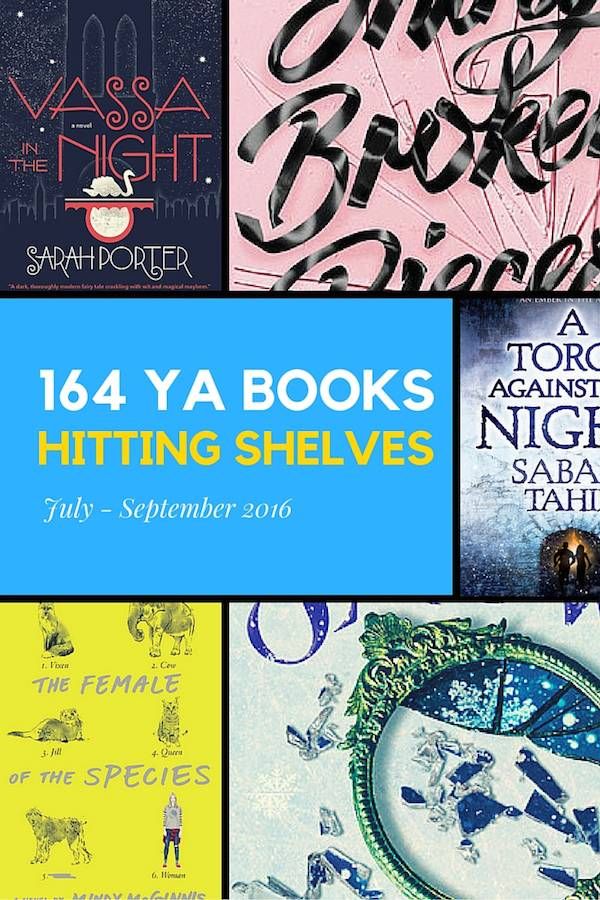 July
1. * Autumn's Wish by Bella Thorne (July 5): Senior year is here, and everyone has a plan—except Autumn Falls. So many crazy-important decisions lie ahead, and she's scared to make the wrong one. So when she receives a magical locket that enables her to travel through time (!!!), Autumn hopes she can correct all her past mistakes—with her friends, with boys—and maybe even prevent her dad from dying. But the locket doesn't work that way. Instead, Autumn discovers that she's only able to visit the future—and she doesn't like what she sees. Autumn can change her destiny . . . but what does she really want?
2. Black River Falls by Jeff Hirsch (July 5): When a mysterious virus tears through the small town of Black River, it spares residents' lives but takes something just as precious—their memories.
Six months later, the people of Black River are quarantined, surviving on rations, and policed by government forces. With their memories erased, they've all been transformed—some for better, some for worse.
Seventeen-year-old Cardinal Cassidy has escaped the virus, but he can't escape its devastating impact on his home and family. He chooses to remain deep within the Quarantine Zone, living in a mountain camp with the town's former bully—now his best friend. Together, they look after a group of orphaned kids and do their best to move on.
But then an enigmatic young woman appears, a private corporation takes control of Black River, and the safe, closed-off world Cardinal has created begins to crumble.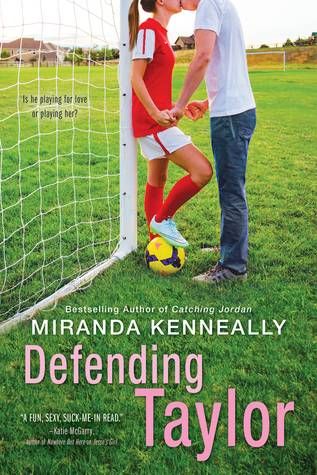 3. Defending Taylor by Miranda Kenneally (July 5): Captain of the soccer team, president of the Debate Club, contender for valedictorian: Taylor's always pushed herself to be perfect. After all, that's what is expected of a senator's daughter. But one impulsive decision-one lie to cover for her boyfriend-and Taylor's kicked out of private school. Everything she's worked so hard for is gone, and now she's starting over at Hundred Oaks High.
Soccer has always been Taylor's escape from the pressures of school and family, but it's hard to fit in and play on a team that used to be her rival. The only person who seems to understand all that she's going through is her older brother's best friend, Ezra. Taylor's had a crush on him for as long as she can remember. But it's hard to trust after having been betrayed. Will Taylor repeat her past mistakes or can she score a fresh start?
4. Learning to Swear in America by Katie Kennedy (July 5): An asteroid is hurtling toward Earth. A big, bad one. Yuri, a physicist prodigy from Russia, has been called to NASA as they calculate a plan to avoid disaster. He knows how to stop the asteroid: his research in antimatter will probably win him a Nobel prize–if there's ever another Nobel prize awarded. But Yuri's 17, and having a hard time making older, stodgy physicists listen to him. Then he meets Dovie, who lives like a normal teenager, oblivious to the impending doom. Being with her, on the adventures she plans when he's not at NASA, Yuri catches a glimpse of what it means to save the world and save a life worth living.

5. Life After Juliet by Shannon Lee Alexander (July 5): Becca Hanson was never able to make sense of the real world. When her best friend Charlotte died, she gave up on it altogether. Fortunately, Becca can count on her books to escape—to other times, other places, other people…
Until she meets Max Herrera. He's experienced loss, too, and his gorgeous, dark eyes see Becca the way no one else in school can.
As it turns out, kissing is a lot better in real life than on a page. But love and life are a lot more complicated in the real world…and happy endings aren't always guaranteed.
6. * The Merciless II by Danielle Vega (July 5): Sofia is still processing the horrific truth of what happened when she and three friends performed an exorcism that spiraled horribly out of control. Ever since that night, Sofia has been haunted by bloody and demonic visions. Her therapist says they're all in her head, but to Sofia they feel chillingly real. She just wants to get out of town, start fresh someplace else . . . until her mother dies suddenly, and Sofia gets her wish.
Sofia is sent to St. Mary's, a creepy Catholic boarding school in Mississippi. There, seemingly everyone is doing penance for something, most of all the mysterious Jude, for whom Sofia can't help feeling an unshakeable attraction. But when Sofia and Jude confide in each other about their pasts, something flips in him. He becomes convinced that Sofia is possessed by the devil. . . . Is an exorcism the only way to save her eternal soul?
7. A Million Times Goodnight by Kristina McBride (July 5): One Night. Two Paths. Infinite Danger.
On the night of the big Spring Break party, Hadley "borrows" her boyfriend Ben's car without telling him. As payback, he posts a naked picture of her online for the entire senior class to see.
Now Hadley has a choice: go back to the party and force Ben to delete the picture or raise the stakes and take his beloved car on a road trip as far away from their hometown of Oak Grove, Ohio, as she can get.
Chapters alternate to reveal each possible future as Hadley, her ex-boyfriend, Josh, and her best friends embark on a night of reckless adventure where old feelings are rekindled, friendships are tested, and secrets are uncovered that are so much worse than a scandalous photo.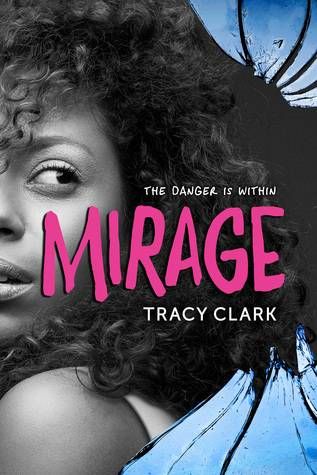 8. Mirage by Tracy Clark (July 5): Seventeen-year-old Ryan Poitier Sharpe is a gutsy, outgoing girl who spends her summer days hurling herself out of planes at her parents' skydiving center in the Mojave Desert. Fiercely independent and willing to take risks, she challenges those around her to live life fully. But after a brush with death, Ryan is severely altered—she's not the same thrill-seeking girl she once was and seems to be teetering on the edge of psychosis. As her relationships crumble and her life unravels, Ryan must fight the girl she's become—or lose herself forever—in this eerie and atmospheric thriller.
9. Remake by Ilima Todd (July 5): When seventeen-year-old Nine realizes that the promised freedom of Remake Day is a lie, her courage, heart, and beliefs are put to the test as she fights to regain control of her future.
Nine is the ninth female born in her batch of ten females and ten males. But Nine isn't like every other batcher. She is worried about her upcoming Remake Day. That's the day when she and the others in her batch will leave Freedom Province and fly to the Remake facility. There they can choose who—and what—they want to be. Everything from hair color to name to occupation to gender is theirs to select. Sounds perfect…but is it?
When something goes terribly wrong, Nine discovers that everything she thought she knew to be true about life outside of the Freedom Providence is actually a lie. Things that she'd been told were bad can be good, and decisions that she thought were hers to make have already been made for her.
Pulled between two worlds and two lives, Nine will have to decide what's most important for her and her future. Her decisions will test her courage, her heart, and her beliefs. Who can she trust? Who does she love? And most importantly, who will she decide to be?
10. Remix by Non Pratt (July 5): Two girls test the strength of their friendship–and their hearts–at a summer music festival.
11. Secrets, Lies, and Scandals by Amanda K. Morgan (July 5): Nothing ruins summer vacation like a secret…especially when it involves a dead teacher.
Ivy used to be on top of the social ladder, until her ex made that all go away. She has a chance to be Queen Bee again, but only if the rest of the group can keep quiet.
Tyler has always been a bad boy, but lately he's been running low on second chances. There's no way he's going to lose everything because someone couldn't keep their mouth shut.
Kinley wouldn't describe herself as perfect, though everyone else would. But perfection comes at a price, and there is nothing she wouldn't do to keep her perfect record—one that doesn't include murder charges.
Mattie is only in town for the summer. He wasn't looking to make friends, and he definitely wasn't looking to be involved in a murder. He's also not looking to be riddled with guilt for the rest of his life…but to prevent that he'll have to turn them all in.
Cade couldn't care less about the body, or about the pact to keep the secret. The only way to be innocent is for someone else to be found guilty. Now he just has to decide who that someone will be.
With the police hot on the case, they don't have much time to figure out how to trust each other. But in order to take the lead, you have to be first in line…and that's the quickest way to get stabbed in the back.
12. The Lost & Found by Katrina Leno (July 5):
LOST:
Frannie and Louis met in an online support group when they were both younger. They have never met face-to-face. They don't even know each other's real names. All they know is that they both have a mysterious tendency to lose things. Well, not lose them, exactly. Things just seem to…disappear.
FOUND:
They each receive news in the mail that sets them off on a road trip to Austin, Texas, looking for answers—and each other. Along the way, each one begins to find, as if by magic, important things the other has lost. And by the time they finally meet in person, they realize that the things you lose might be things you weren't meant to have at all, and that you never know what you might find if you just take a chance.
13. The Memory Book by Lara Avery (July 5): They tell me that my memory will never be the same, that I'll start forgetting things. At first just a little, and then a lot. So I'm writing to remember.
Sammie was always a girl with a plan: graduate at the top of her class and get out of her small town as soon as humanly possible. Nothing will stand in her way–not even a rare genetic disorder the doctors say will slowly start to steal her memories and then her health. What she needs is a new plan.
So the Memory Book is born: Sammie's notes to her future self, a document of moments great and small. It's where she'll record every perfect detail of her first date with longtime crush, Stuart–a brilliant young writer who is home for the summer. And where she'll admit how much she's missed her childhood best friend, Cooper, and even take some of the blame for the fight that ended their friendship.
Through a mix of heartfelt journal entries, mementos, and guest posts from friends and family, readers will fall in love with Sammie, a brave and remarkable girl who learns to live and love life fully, even though it's not the life she planned.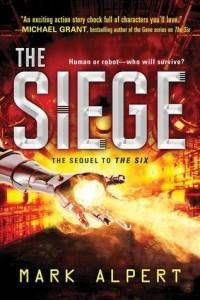 14. * The Siege by Mark Alpert (July 5): Mission: Sabotage.
Adam gave up everything for a new chance at life. Now with a cutting-edge digital mind, he is smarter, faster, better than a normal teen. Except Adam is anything but invincible. He's indebted to the government program that gave him this ability-and freedom comes at a price.
Adam and his teammates, the six Pioneers, swore to defend humanity against Sigma, the most ruthless artificial intelligence program ever designed. The Pioneers are all that stand between the AI and world domination. But Sigma has an advantage. It has learned about human weakness, and its new weapon? Betrayal.
In this war between good and evil, the battle lines have been drawn…but someone is about to switch sides.
15. This Savage Song by Victoria Schwab (July 5): Kate Harker and August Flynn are the heirs to a divided city—a city where the violence has begun to breed actual monsters. All Kate wants is to be as ruthless as her father, who lets the monsters roam free and makes the humans pay for his protection. All August wants is to be human, as good-hearted as his own father, to play a bigger role in protecting the innocent—but he's one of the monsters. One who can steal a soul with a simple strain of music. When the chance arises to keep an eye on Kate, who's just been kicked out of her sixth boarding school and returned home, August jumps at it. But Kate discovers August's secret, and after a failed assassination attempt the pair must flee for their lives.
16. Twisted by Hannah Jayne (July 5): When her father is accused of being a serial killer, Bex becomes the ultimate bait in this game of cat and mouse
Bex is ready to start a new life in foster care. There, she won't be known as a serial killer's daughter. Though her father was never tried for the murders attributed to "The Wife Collector," he disappeared after questioning. And Bex struggles with the guilt that she provided the circumstantial evidence that convicted him in the public's perception—and drove him to abandon her.
But when a body turns up in her new hometown, all signs point to the Wife Collector. Bex's old life isn't ready to let her go. The police want to use Bex to lure in her father. But is she baiting a serial killer or endangering an innocent man?
17. * Battlesaurus: Clash of Empires by Brian Falkner (July 12): In this stunning sequel to a unique alt-history adventure, dinosaurs from a forbidden world have been turned into unstoppable weapons by one of the most ferocious military leaders of all time. In the wake of Napoléon's crushing victory at Waterloo, the vicious French general Marc Thibault and his brigade of giant carnivorous battlesaurs have struck terror across Europe. England stands alone, but an invasion is looming. Its only hope is a secret attack led by a magician's son named Willem deep inside enemy territory, to the very heart of Napoléon's terrifying new army. Deception and betrayal threaten the mission from its outset, but the courage and perseverance of Willem the "saur killer" and his friends lead to a clash of titanic proportions.
18. The Killer in Me by Margot Harrison (July 12): eventeen-year-old Nina Barrows knows all about the Thief. She's intimately familiar with his hunting methods: how he stalks and kills at random, how he disposes of his victims' bodies in an abandoned mine in the deepest, most desolate part of a desert.
Now, for the first time, Nina has the chance to do something about the serial killer that no one else knows exists. With the help of her former best friend, Warren, she tracks the Thief two thousand miles, to his home turf—the deserts of New Mexico.
But the man she meets there seems nothing like the brutal sociopath with whom she's had a disturbing connection her whole life. To anyone else, Dylan Shadwell is exactly what he appears to be: a young veteran committed to his girlfriend and her young daughter. As Nina spends more time with him, she begins to doubt the truth she once held as certain: Dylan Shadwell is the Thief. She even starts to wonder . . . what if there is no Thief?
19. * Rampage by John Sandford, Michele Cook (July 12): Shay Remby and her band of renegade activists have got the corrupt Singular Corporation on the run. Their expose is finally working. Or is it?
Even as revelations about the human experimental subjects break in the news, Singular's employees are slithering out of sight. And then their CEO is killed in a plane crash… Was it a freak accident? Or a cover-up?
Shay's gang begins to see signs that there may be even more powerful figures than they knew managing events—publicly expressing outrage and mopping up the mess, but secretly gathering up their scientists and moving the operation further out of sight.
It will take nothing short of a rampage to stop the Singular menace for good…
20. * Rebellion by J. A. Souders (July 12): In this conclusion to J. A. Souders's thrilling, twist-filled Elysium Chronicles series, Evie Winters and Gavin Hunter return to the isolated, dangerous underwater city that they fought so hard to escape.
Back in Elysium at last, Evie has finally found her true self hidden under layers and layers of false memories implanted by the woman she knew as Mother. Thanks to the intervention of her father, she knows the horrible truth about Mother and her insidious plans for her city. With the help of the love of her life, Gavin, and her best friend, Asher St. James, she's determined to free her people from the cruel dictatorship of Mother's laws. But how do you free people who don't know they need rescuing?
Working with the growing Underground rebellion, Evie tries to remove Mother from her position by force—with disastrous results. As the body count rises, Evie must find a way to save Elysium before Mother destroys them all.
21. The Season by Jonah Lisa Dyer, Stephen Dyer (July 12): Megan McKnight is a soccer star with Olympic dreams, but she's not a girly girl. So when her Southern belle mother secretly enters her in the 2016 Dallas debutante season, she's furious—and has no idea what she's in for. When Megan's attitude gets her on probation with the mother hen of the debs, she's got a month to prove she can ballroom dance, display impeccable manners, and curtsey like a proper Texas lady or she'll get the boot and disgrace her family. The perk of being a debutante, of course, is going to parties, and it's at one of these lavish affairs where Megan gets swept off her feet by the debonair and down-to-earth Hank Waterhouse. If only she didn't have to contend with a backstabbing blonde and her handsome but surly billionaire boyfriend, Megan thinks, being a deb might not be so bad after all. But that's before she humiliates herself in front of a room full of ten-year-olds, becomes embroiled in a media-frenzy scandal, and gets punched in the face by another girl.
The season has officially begun…but the drama is just getting started.
22. * Shiny Broken Pieces by Sona Charaipotra, Dhonielle Clayton (July 12): June, Bette, and Gigi have given their all to dance at Manhattan's most elite ballet school. Now they are competing one final time for a spot at the prestigious American Ballet Company. With the stakes higher than ever, these girls have everything to lose…and no one is playing nice.
June is starting to finally see herself as a prima ballerina. However, getting what she wants might cost her everything—including the only boy she's ever loved. Legacy dancer Bette is determined to clear her name after she was suspended and accused of hurting her rival, Gigi. Even if she returns, though, will she ever regain the spotlight she craves? And Gigi is not going to let Bette—or the other dancers who bullied her—go unpunished. But as revenge consumes her, Gigi may be the one who pays the price.
After years of grueling auditions, torn ribbons, and broken hearts, it all comes down to this last dance. Who will make the cut? And who will lose her dream forever?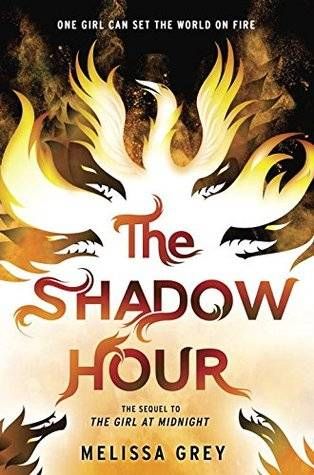 23. * The Shadow Hour by Melissa Grey (July 12): Everything in Echo's life changed in a blinding flash when she learned the startling truth: she is the firebird, the creature of light that is said to bring peace.
The firebird has come into the world, but it has not come alone. Every action has an equal and opposite reaction, and Echo can feel a great and terrible darkness rising in the distance. Cosmic forces threaten to tear the world apart.
Echo has already lost her home, her family, and her boyfriend. Now, as the firebird, her path is filled with even greater dangers than the ones she's already overcome.
She knows the Dragon Prince will not fall without a fight.
Echo must decide: can she wield the power of her true nature–or will it prove too strong for her, and burn what's left of her world to the ground?
24. * Chasing Stars by Helen Douglas (July 19): The boy Eden loves just saved her life. Now she must save his. To do so she must make a huge sacrifice. Eden can never see her friends or family again, as she travels a hundred years into the future. But the dangerous risk Ryan took to rescue Eden has been uncovered, and now Ryan faces an exile …which will leave Eden separated from him – the one person she can't live without – and stuck in the future. She must fight to save both of them.
25. Flying by Carrie Jones (July 19): People have always treated seventeen-year-old Mana as someone in need of protection. She's used to being coddled, being an only child, but it's hard to imagine anything could ever happen in her small-town, normal life. As her mother's babying gets more stifling than ever, she's looking forward to cheering at the big game and getting out of the house for a while.
But that night, Mana's life goes haywire.
First, the hot guy she's been crushing on at school randomly flips out and starts spitting acid during the game. Then they get into a knockdown, drag-out fight in the locker room, during which Mana finds herself leaping around like a kangaroo on steroids. As a flyer on the cheerleading squad, she's always been a good jumper, but this is a bit much. By the time she gets home and finds her house trashed and an alien in the garage, Mana starts to wonder if her mother had her reasons for being overprotective.
It turns out, Mana's frumpy, timid mom is actually an alien hunter, and now she's missing–taking a piece of technology with her that everyone wants their hands on, both human and alien. Now her supposed partner, a guy that Mana has never met or heard of (and who seems way too young and way too arrogant to be hunting aliens), has shown up, ordering Mana to come with him. Now, on her own for the first time, Mana will have to find a way to save her mother–and maybe the world–and hope she's up to the challenge.
26. Little Black Dresses, Little White Lies by Lauren Stampler (July 19): Harper Anderson always believed she belonged somewhere more glamorous than her sleepy Northern California suburb. After all, how many water polo matches and lame parties in Bobby McKittrick's backyard can one girl take? That's why Harper is beyond ecstatic when she lands her dream internship as a dating blogger at the elite teen magazine Shift. Getting to spend the summer in New York City to live her dream of becoming a writer? Harper's totally in.
There's just one teeny, tiny, infinitesimal problem: Apart from some dance floor make-outs, Harper doesn't have a lot of – or, really, any – dating expertise. In fact, she might have sort of stolen her best friend's experiences as her own on her Shiftapplication. But she can learn on the job…right?
From awkward run-ins with the cute neighborhood dog-walker to terrifying encounters with her crazed editor, from Brooklyn gallery openings to weekends in the Hamptons, Harper finds out what it takes to make it in the Big City–and as the writer of her own destiny.
27. * The Revival by Chris Weitz (July 19): After the emotional cliffhanger of The New Order, shocking events take place for Donna, Jefferson, Kath, and their tribe as they face their greatest challenge yet–how to hold the new city-state of New York against a ruthless attack from the Old World.

28. Signs of You by Emily France (July 19): Since sixteen-year-old Riley Strout lost her mother two years ago, her saving grace has been her quirky little family in the grief support group she joined as a freshman. Jay, Kate, and Noah understand her pain; each lost a loved one, and they've stuck together in spite of their differences, united by tragedies only they understand.
When Riley thinks she spots her mother shopping in a grocery store, she fears she is suffering some sort of post-traumatic stress. Then Jay and Kate report similar experiences. Only Noah hasn't had some kind of vision, which is perhaps why he's become so skeptical and distant.
When Noah disappears, Riley fears she's lost another loved one. As they frantically search for him, she, Kate, and Jay are drawn into the mystery surrounding a relic that belonged to Jay's dead father and contains clues about the afterlife. Riley finds herself wrestling with her feelings for both Noah and Jay—which have become clear only in Noah's absence. If Riley is to help those she loves, and herself, she must set things right with the one she's lost.
29. Smash & Grab by Amy Christine Parker (July 19): LEXI is a rich girl who loves a good rush. Whether it's motorcycle racing or BASE jumping off a building in downtown Los Angeles, the only times she feels alive are when she and her friends are executing one of their dares. After her father's arrest, Lexi doesn't think twice about going undercover at his bank to steal the evidence that might clear his name. She enlists her hacker brother and her daredevil friends to plan a clever heist.
CHRISTIAN is a boy from the wrong side of the tracks. The local gang has blackmailed him and his friends into robbing banks, and he is desperate for a way out. When the boss promises that one really big job will be the last he ever has to do, Christian jumps at the chance for freedom. In fact, he's just met a girl at the bank who might even prove useful. . . .
Two heists. One score. The only thing standing in their way is each other.
30. * The Way Back Home by Alecia Whitaker (July 19): Music sensation Bird Barrett is hitting the road, headlining her first national tour after the launch of her second album. Singing to sold-out crowds can mess with a girl's sense of perspective though. Luckily Bird has her older brother Dylan and her best friend Stella along for the ride to keep her grounded.
When Dylan and Stella pair off as more than friends, Bird starts feeling left behind and throws herself completely into her performances, cover shoots, and high-profile interviews. But the more she tries to distract herself with her career, the further she pushes everyone away–including her longtime crush, Adam Dean, who joined the tour as her opener. Before long all the pressure becomes too much for Bird on her own.
In a life like this one, a country girl needs her family and friends–and maybe an old flame–most of all.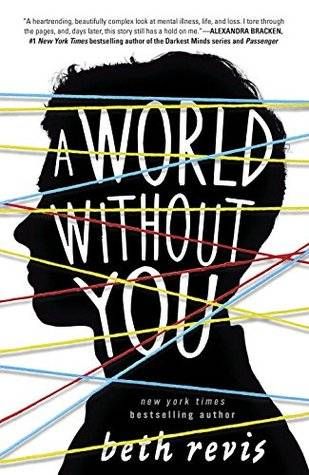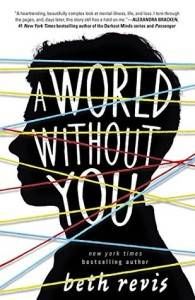 31. A World Without You by Beth Revis (July 19): Seventeen-year-old Bo has always had delusions that he can travel through time. When he was ten, Bo claimed to have witnessed the Titanic hit an iceberg, and at fifteen, he found himself on a Civil War battlefield, horrified by the bodies surrounding him. So when his concerned parents send him to a school for troubled youth, Bo assumes he knows the truth: that he's actually attending Berkshire Academy, a school for kids who, like Bo, have "superpowers."
At Berkshire, Bo falls in love with Sofia, a quiet girl with a tragic past and the superpower of invisibility. Sofia helps Bo open up in a way he never has before. In turn, Bo provides comfort to Sofia, who lost her mother and two sisters at a very young age.
But even the strength of their love isn't enough to help Sofia escape her deep depression. After she commits suicide, Bo is convinced that she's not actually dead. He believes that she's stuck somewhere in time — that he somehow left her in the past, and now it's his job to save her.
32. Gemini by Sonya Mukherjee (July 26): Seventeen-year-old conjoined twins Clara and Hailey have lived in the same small town their entire lives—no one stares at them anymore. But there are cracks in their quiet existence, and they're slowly becoming more apparent. Clara and Hailey are at a crossroads. Clara wants to stay close to home, avoid all attention, and study the night sky. Hailey wants to travel the world, learn from great artists, and dance with mysterious boys. As high school graduation approaches, each twin must untangle her dreams from her sister's, and figure out what it means to be her own person.
Told in alternating perspectives, this unconventional coming-of-age tale shows how dreams can break your heart—but the love between sisters can mend it.
33. How to Hang a Witch by Adriana Mathew (July 26): Salem, Massachusetts is the site of the infamous witch trials and the new home of Samantha Mather. Recently transplanted from New York City, Sam and her stepmother are not exactly welcomed with open arms. Sam is the descendant of Cotton Mather, one of the men responsible for those trials and almost immediately, she becomes the enemy of a group of girls who call themselves The Descendants. And guess who their ancestors were?

If dealing with that weren't enough, Sam also comes face to face with a real live (well technically dead) ghost. A handsome, angry ghost who wants Sam to stop touching his stuff. But soon Sam discovers she is at the center of a centuries old curse affecting anyone with ties to the trials. Sam must come to terms with the ghost and find a way to work with the Descendants to stop a deadly cycle that has been going on since the first accused witch was hanged. If any town should have learned its lesson, it's Salem. But history may be about to repeat itself.
34. PS, I Like You by Kasie West (July 26): What if the person you were falling for was a total mystery?
While Lily is spacing out in Chemistry one day, she picks up her pencil and scribbles a line from one of her favorite songs on the desk. The next day, someone else has written back to her on the desk! Soon enough Lily and the mystery student are exchanging notes, and lyrics, and even sharing secrets. When Lily finds out that her anonymous pen pal is a guy, she's flustered — and kind of feels like she's falling for him. She and her best friend set out to unravel the identity of the letter writer — but when the truth is revealed, the guy is the LAST person Lily could have ever imagined it to be. Now that Lily knows the truth, can she untangle her feelings and gather the courage to listen to her heart?
35. Riverkeep by Martin Stewart (July 26): The Danék is a wild, treacherous river, and the Fobisher family has tended it for generations—clearing it of ice and weed, making sure boats can get through, and fishing corpses from its bleak depths. Wulliam's father, the current Riverkeep, is proud of this work. Wull dreads it. And in one week, when he comes of age, he will have to take over.

Then the unthinkable happens. While recovering a drowned man, Wull's father is pulled under—and when he emerges, he is no longer himself. A dark spirit possesses him, devouring him from the inside. In an instant, Wull is Riverkeep. And he must care for his father, too.

When he hears that a cure for his father lurks in the belly of a great sea-dwelling beast known as the mormorach, he embarks on an epic journey down the river that his family has so long protected—but never explored. Along the way, he faces death in any number of ways, meets people and creatures touched by magic and madness and alchemy, and finds courage he never knew he possessed.
36. The Darkest Hour by Caroline Tung Richmond (July 26): Never underestimate a pretty face.
My name is Lucie Blaise.
I am sixteen years old.
I have many aliases, but I am none of the girls you see.
What I am is the newest agent of the CO-7.
And we are here to take down Hitler.
After the Nazis killed my brother on the North African front, I volunteered at the Office of Strategic Services in Washington, DC, to do my part for the war effort. Only instead of a desk job at the OSS, I was tapped to join the Clandestine Operations — a secret espionage and sabotage organization of girls. Six months ago, I was deployed to German-occupied France to gather intelligence and eliminate Nazi targets.
My current mission: Track down and interrogate a Nazi traitor about a weapon that threatens to wipe out all of Western Europe. Then find and dismantle the weapon before Hitler detonates it. But the deeper I infiltrate, the more danger I'm in. Because the fate of the free world hangs in the balance, and trusting the wrong person could cause millions of lives to be lost. Including my own.
37. What the Dead Want by Norah Olson (July 26): 16 -year-old Gretchen takes photographs to understand the world around her, a passion her mother Mona fostered and encouraged when she was still around. Since her mom disappeared years ago, Gretchen and her dad have lived on their own in New York City, haunted by Mona's absence.
When Gretchen's great aunt Esther calls unexpectedly to tell her that she has inherited the pre-Civil War mansion on her mother's side of the family in upstate New York, Gretchen understands nothing except that her aunt needs her help. But what she finds there is beyond her imagination. The house is crumbling apart, filled with stacks of papers and journals from decades, even centuries past, and it's crawling with rodents. It's also full of secrets and a legacy of racism and violence so reprehensible that the ghosts of the past are exacting revenge on the living.
Somehow the mystery of Mona's disappearance and the atrocities that happened on the land during the Civil War are inextricably intertwined, and it's up to Gretchen to figure out how…before even more lives are lost.
August
38. The Assassin Game by Kirsty McKay (August 2): At Cate's isolated boarding school, Killer is more than a game- it's an elite secret society. Members must avoid being "Killed" during a series of thrilling pranks, and only the Game Master knows who the "Killer" is. When Cate's finally invited to join the Assassins' Guild, she know it's her ticket to finally feeling like she belongs.
But when the game becomes all too real, the school threatens to shut it down. Cate will do anything to keep playing and save the Guild. But can she find the real assassin before she's the next target?
39. The Bad Decisions Playlist by Michael Rubens (August 2): Austin, 16, a self-described screwup, finds out that his father isn't dead. He's alive, and moreover he's Shane Tyler, a famous singer/guitarist/song writer—Austin's dream for himself. But Shane is battling his own demons, and Austin must figure out how to grow up on his own terms.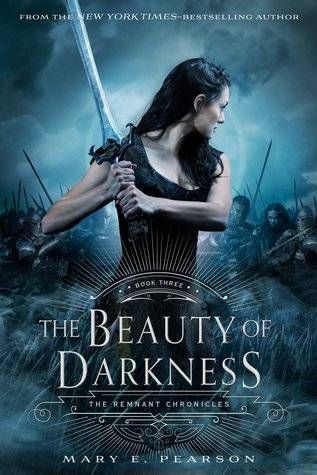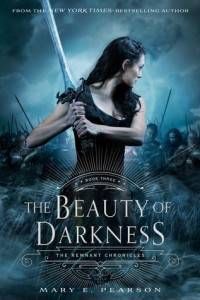 40. * The Beauty of Darkness by Mary E. Pearson (August 2): Lia and Rafe have escaped Venda and the path before them is winding and dangerous – what will happen now? This third and final book in The Remnant Chronicles is not to be missed.
41. Enter Title Here by Rahul Kanakia (August 2): Reshma is a college counselor's dream. She's the top-ranked senior at her ultra-competitive Silicon Valley high school, with a spotless academic record and a long roster of extracurriculars. But there are plenty of perfect students in the country, and if Reshma wants to get into Stanford, and into med school after that, she needs the hook to beat them all.
What's a habitual over-achiever to do? Land herself a literary agent, of course. Which is exactly what Reshma does after agent Linda Montrose spots an article she wrote for Huffington Post. Linda wants to represent Reshma, and, with her new agent's help scoring a book deal, Reshma knows she'll finally have the key to Stanford.
But she's convinced no one would want to read a novel about a study machine like her. To make herself a more relatable protagonist, she must start doing all the regular American girl stuff she normally ignores. For starters, she has to make a friend, then get a boyfriend. And she's already planned the perfect ending: after struggling for three hundred pages with her own perfectionism, Reshma will learn that meaningful relationships can be more important than success—a character arc librarians and critics alike will enjoy.
Of course, even with a mastermind like Reshma in charge, things can't always go as planned. And when the valedictorian spot begins to slip from her grasp, she'll have to decide just how far she'll go for that satisfying ending. (Note: It's pretty far.)
42. * Finding Abbey Road by Kevin Emerson (August 2): Catherine Summer Carlson has hit rock bottom. On the brink of a record deal, her band Dangerheart is in disarray. One member has gone rogue, and another is missing and wanted by the police. On top of that, Summer's parents are pressuring her to choose a future that doesn't include the music world she loves so much. She's torn between wanting to stay with Dangerheart and her soulmate Caleb, and taking off in a different direction at her dream college.
Meanwhile, Summer and Caleb are closer than ever to finally unlocking the mystery of Eli White's lost songs, but the last clues present an impossible challenge: can they outwit Candy Shell records, stay one step ahead of the police, and find a way to get to London before it's too late? And if they can get there, will they be ready for what they may find? Summer's dreams of the future, Dangerheart's chances of becoming the band they've always dreamed of being: it all comes down to these next five days. Summer knows this would be the riskiest thing she's ever done, that her relationship with her parents may never recover, but she also knows that this might be her last shot at figuring out what her heart really wants.
43. The Gilded Cage by Lucinda Gray (August 2): After growing up on a farm in Virginia, Walthingham Hall in England seems like another world to sixteen-year-old Katherine Randolph. Her new life, filled with the splendor of upper-class England in the 1820s, is shattered when her brother mysteriously drowns. Katherine is expected to observe the mourning customs and get on with her life, but she can't accept that her brother's death was an accident.
A bitter poacher prowls the estate, and strange visitors threaten the occupants of the house. There's a rumor, too, that a wild animal stalks the woods of Walthingham. Can Katherine retain her sanity long enough to find out the truth? Or will her brother's killer claim her life, too?
44. How to Keep Rolling After a Fall by Karole Cozzo (August 2): After a cyber bullying incident turns her life upside down, a handsome wheelchair rugby player shows a former mean girl that everyone deserves a second chance.
The party was at her house. The photos were posted to her Facebook account. That's all the evidence anyone needed to condemn Nikki Baylor for a cyberbullying incident that humiliated a classmate and nearly resulted in the girl's suicide. Now Nikki's been expelled from her old school, her friends have abandoned her, and even her own parents can't look her in the eye. With her plans for the future all but destroyed, Nikki resigns herself to being the girl everyone hates – almost as much as she hates herself. But then Nikki meets Pax, a spirited wheelchair rugby player who knows what it's like when one mistake completely shatters your life. Refusing to judge her because of her past, he shows her that everyone deserves a second chance… and everyone deserves to be loved.
45. * Infinite Risk by Ann Aguirre (August 2): Beyond the pull of life and death lies the Immortal game. Edie Kramer has leaped back to put things right and save the boy she loves. Alone in the wrong timestream, she must reinvent herself and square off against dangerous Immortals determined to win this mortal match once and for all.
But righting past wrongs carries fresh dangers. As she navigates a new school and tries to put Kian on a different path, she also battles those will stop at nothing to keep her from derailing their deadly schemes. With few allies and her first love treating her like a stranger, Edie faces the most dangerous enemy of all―time itself. Yet she's come a long way from that dark night on the bridge, and when her back's to the wall, she'll go down fighting…
46. * Recreated by Colleen Houck (August 2): Lily Young thought traveling across the globe with a reawakened sun prince was a grand adventure. Now she's about to embark on the journey of a lifetime.
When Amon and Lily part tragically, he transports himself to the Netherworld—what mortals call hell. Tormented by the loss of his one true love, he'd rather suffer in agony during Lily's mortal years than fulfill his duty to protect humanity.
Heartbroken, Lily seeks refuge on her grandmother's farm. Yet she can feel Amon's pain, and she has been having dreams—dreams of Amon continually suffering.
For before he departed, Amon gave Lily something very special, an item that connects them even though they are worlds apart. Now Lily must use this object to free him, and to free their realms from darkness and utter chaos. She will do whatever it takes.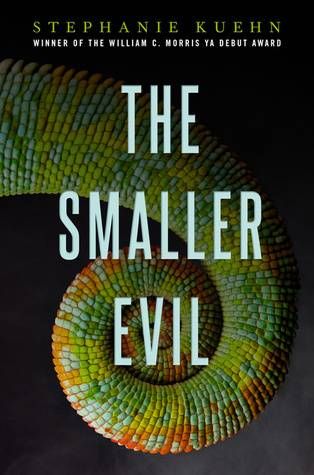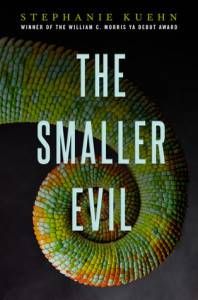 47. The Smaller Evil by Stephanie Kuehn (August 2): 17-year-old Arman Dukoff is struggling with severe anxiety and a history of self-loathing when he arrives at an expensive self-help retreat in the remote hills of Big Sur. He's taken a huge risk—and two-thousand dollars from his meth-head stepfather—for a chance to "evolve," as Beau, the retreat leader, says.
Beau is complicated. A father figure? A cult leader? A con man? Arman's not sure, but more than anyone he's ever met, Beau makes Arman feel something other than what he usually feels—worthless.
The retreat compound is secluded in coastal California mountains among towering redwoods, and when the iron gates close behind him, Arman believes for a moment that he can get better. But the program is a blur of jargon, bizarre rituals, and incomprehensible encounters with a beautiful girl. Arman is certain he's failing everything. But Beau disagrees; he thinks Arman has a bright future—though he never says at what.
And then, in an instant Arman can't believe or totally recall, Beau is gone. Suicide? Or murder? Arman was the only witness and now the compound is getting tense. And maybe dangerous.
As the mysteries and paradoxes multiply and the hints become accusations, Arman must rely on the person he's always trusted the least: himself.
48. The Telling by Alexandra Sirowy (August 2): Lana used to know what was real.
That was before when her life was small and quiet.
Her golden step-brother, Ben, was alive, she could only dream about bonfiring with the populars, their wooded island home was idyllic, she could tell the truth from lies, and Ben's childhood stories were firmly in her imagination.
Then came after.
After has Lana boldly kissing her crush, jumping into the water from too high up, and living with nerve and mischief. But after also has horrors, deaths that only make sense in fairy tales, and terrors from a past Lana thought long forgotten: Love, blood, and murder.
49. Three Truths and a Lie by Brent Hartinger (August 2): Deep in the forest, four friends gather for a weekend of fun.
Truth #1: Rob is thrilled about the weekend trip. It's the perfect time for him to break out of his shell…to be the person he really, really wants to be.
Truth #2: Liam, Rob's boyfriend, is nothing short of perfect. He's everything Rob could have wanted. They're perfect together. Perfect.
Truth #3: Mia has been Liam's best friend for years…long before Rob came along. They get each other in a way Rob could never, will never, understand.
Truth #4: Galen, Mia's boyfriend, is sweet, handsome, and incredibly charming. He's the definition of a Golden Boy…even with the secrets up his sleeve.
One of these truths is a lie…and not everyone will live to find out which one it is.
50. Wake the Hollow by Gaby Triana (August 2): Tragedy has brought Micaela Burgos back to her hometown of Sleepy Hollow. It's been six years since she chose to live with her father in Miami instead of her eccentric mother. And now her mother is dead.
This town will suck you in and not let go.
Sleepy Hollow may be famous for its fabled headless horseman, but the town is real. So are its prejudices and hatred, targeting Mica's family as outsiders. But ghostly voices carry on the wind, whispering that her mother's death was based on hate…not an accident at all. With the help of two very different guys—who pull at her heart in very different ways—Micaela must awaken the hidden secret of Sleepy Hollow…before she meets her mother's fate.
Find the answers.
Unless, of course, the answers find you first.
51. Wax by Gina Damico (August 2): Paraffin, Vermont, is known the world over as home to the Grosholtz Candle Factory. But behind the sunny retail space bursting with overwhelming scents and homemade fudge, seventeen-year-old Poppy Palladino discovers something dark and unsettling: a back room filled with dozens of startlingly life-like wax sculptures, crafted by one very strange old lady. Poppy hightails it home, only to be shocked when one of the figures—a teenage boy who doesn't seem to know what he is—jumps naked and screaming out of the trunk of her car. She tries to return him to the candle factory, but before she can, a fire destroys the mysterious workshop—and the old woman is nowhere to be seen.
With the help of the wax boy, who answers to the name Dud, Poppy resolves to find out who was behind the fire. But in the course of her investigation, she discovers that things in Paraffin aren't always as they seem, that the Grosholtz Candle Factory isn't as pure as its reputation—and that some of the townspeople she's known her entire life may not be as human as they once were. In fact, they're starting to look a little . . . waxy. Can Poppy and Dud extinguish the evil that's taking hold of their town before it's too late?
52. * The Well of Prayers by Anne Boles Levy (August 2): Hadara, now sixteen years old, is still recovering from the night she assisted the Azwans, mighty magi, in destroying a demon that fell from the stars. She has a new job as an apprentice healer and wants to put her past—and her doubts—behind her.
On the planet Kuldor and beyond, it is deemed a sin to doubt the god Nihil's magic, and heresy to fail to worship him correctly. The Azwans, still on Hadara's island home, have begun punishing disbelievers with a vengeance.
Hadara can't shake her own skepticism, though, especially when she suspects that the demon they destroyed isn't entirely gone. What if bits and pieces are, in fact, floating around inside her and maybe taking root? Since she stood at the altar that fateful night, she's developed the ability to understand foreign tongues, among other odd talents she never had before. Had she perhaps swallowed some part of the dying demon? She suspects no one can answer that question for her, but she doesn't trust anyone enough to ask it.
But then a temple guard who she once thought was dead comes back into her life and points her toward new truths and a new sense of purpose: somewhere in the murky jungles surrounding her city, another people beckon her and demand she fulfill the destiny foretold by the falling star.
53. A Week of Mondays by Jessica Brody (August 2): Sixteen-year-old Ellison Sparks is having a serious case of the Mondays. She gets a ticket for running a red light, she manages to take the world's worst school picture, she bombs softball try-outs and her class election speech (note to self: never trust a cheerleader when she swears there are no nuts in her bake-sale banana bread), and to top it all off, Tristan, her gorgeous rocker boyfriend suddenly dumps her. For no good reason!
As far as Mondays go, it doesn't get much worse than this. And Ellie is positive that if she could just do it all over again, she would get it right. So when she wakes up the next morning to find she's reliving the exact same day, she knows what she has to do: stop her boyfriend from breaking up with her. But it seems no matter how many do-overs she gets or how hard Ellie tries to repair her relationship, Tristan always seems bent set on ending it. Will Ellie ever figure out how to fix this broken day? Or will she be stuck in this nightmare of a Monday forever?
54. Whatever by SJ Goslee (August 2): Mike Tate is a normal dude. He and his friends have a crappy band (an excuse to drink cheap beer and rock out to the Lemonheads) and hang out in parking lots doing stupid board tricks. But when Mike's girlfriend Lisa, who knows him better than he does, breaks up with him, he realizes he's about to have a major epiphany that will blow his mind. And worse–he gets elected to homecoming court.
It's like the apocalypse came, only instead of nuclear bombs and zombies, Mike gets school participation, gay thoughts, and mother-effin' cheerleaders.
55. All We Have Left by Wendy Mills (August 9): Now:
Sixteen-year-old Jesse is used to living with the echoes of the past. Her older brother died in the September 11th attacks, and her dad has filled their home with anger and grief. When Jesse gets caught up with the wrong crowd, one momentary hate-fueled decision turns her life upside down. The only way to make amends is to face the past, starting Jesse on a journey that will reveal the truth about how her brother died.
Then:
In 2001, sixteen-year-old Alia is proud to be Muslim… it's being a teenager that she finds difficult. After being grounded for a stupid mistake, Alia is determined to show her parents that that they must respect her choices. She'll start by confronting her father at his office in downtown Manhattan, putting Alia in danger she never could have imagined. When the planes collide into the Twin Towers Alia is trapped inside one of the buildings. In the final hours she meets a boy who will change everything for her as the flames rage around them . . .
Interweaving stories past and present, full of heartbreak and hope, two girls come of age in an instant, learning that both hate and love have the power to reverberate into the future and beyond.
56. When We Was Fierce by e.E. Charlton-Trujillo (August 9): Fifteen-year-old Theo isn't looking for trouble, but when he and his friends witness a brutal attack on Ricky-Ricky, an innocent boy who doesn't know better than to walk right up to the most vicious gang leader around, he's in trouble for real. And in this neighborhood, everything is at stake.
57. * The Almost King by Lucy Saxton (August 16): Aleks Vasin is the youngest of four brothers, each with his path mapped out. But Aleks doesn't want to work in his father's shop and live with his family in a village in the westernmost corner of Siberene. And when he hears his parents fretting about money, he decides to save them the cost of his keep and leave.
First he heads south – though everyone tells him not to – to Rudavin, headquarters of the kingsguard, and he signs up for the army, little knowing what brutality it entails. After only a few weeks, Aleks realizes that this garrison is full of liars and thieves; he's signed away four years of his life to a commander who steals his money and a captain who's already hurt Aleks's beloved horse. This is not a noble destiny.
After a brutal beating, Aleks escapes, hoping to find safety and a new life somewhere in the north. And there, this deserter finds love, adventure, and a skyship in which he might just prove himself a hero after all – if he can evade the soldiers who seek to capture him.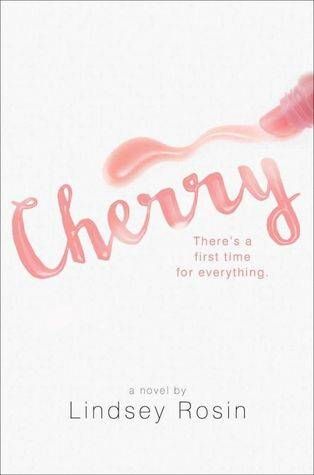 58. Cherry by Lindsey Rosin (August 16): Layla started it. She announced it super casually to the rest of the girls between bites of frozen yogurt, as if it was just simply another addition to her massive, ever-evolving To Do List. She is determined to have sex for the first time before the end of high school. Initially, the rest of the crew is scandalized, but, once they all admit to wanting to lose their v-cards too, they embark on a quest to do the deed together… separately.
Layla's got it in the bag. Her serious boyfriend, Logan, has been asking for months.
Alex has already done it. Or so she says.
Emma doesn't know what the fuss is all about, but sure, she'll give it a shot.
And Zoe, well, Zoe can't even say the o word without bursting into giggles.
Will everything go according to plan? Probably not. But at least the girls have each other every hilarious, heart-warming, cringe-inducing step of the way.
59. * The Edge of Light by Elizabeth George (August 16): Seth Darrow is a straightforward guy, and he likes life to be simple. Lately, it's been anything but.
Since his beloved grandfather's stroke, Seth has been focused on getting Grand home again, before his aunt can take advantage of the situation to get her hands on Grand's valuable real estate. Seth would also like to get his relationship with Prynne on solid ground. He loves her, but can he believe she has her drug use under control?
Meanwhile, things are complicated for the other Whidbey Island friends. Derric has found Rejoice, the sister he left behind in Uganda, but no one – including Rejoice – knows she is his sister. Jenn is discovering feelings for her teammate Cynthia, feelings her born-again Christian mother would never find acceptable. And Becca, hiding under a false identity since her arrival on the island, is concealing the biggest secret of all.
In the final book of the Whidbey Island saga, events build to an astonishing climax as secrets are revealed, hearts are broken, and lives are changed forever.
60. * The Flame Never Dies by Rachel Vincent (August 16): ONE SPARK WILL RISE. Nina Kane was born to be an exorcist. And since uncovering the horrifying truth—that the war against demons is far from over—seventeen-year-old Nina and her pregnant younger sister, Mellie, have been on the run, incinerating the remains of the demon horde as they go.
In the badlands, Nina, Mellie, and Finn, the fugitive and rogue exorcist who saved her life, find allies in a group of freedom fighters. They also face a new threat: Pandemonia, a city full of demons. But this fresh new hell is the least of Nina's worries. The well of souls ran dry more than a century ago, drained by the demons secretly living among humans, and without a donor soul, Mellie's child will die within hours of its birth.
Nina isn't about to let that happen . . . even if it means she has to make the ultimate sacrifice.
61. * Poisoned Blade by Kate Elliott (August 16): Now a Challenger, Jessamy is moving up the ranks of the Fives–the complex athletic contest favored by the lowliest Commoners and the loftiest Patrons alike. Pitted against far more formidable adversaries, success is Jes's only option, as her prize money is essential to keeping her hidden family alive. She leaps at the chance to tour the countryside and face more competitors, but then a fatal attack on her traveling party puts Jes at the center of the war that Lord Kalliarkos–the prince she still loves–is fighting against their country's enemies. With a sinister overlord watching her every move and Kal's life on the line, Jes must now become more than a Fives champion…. She must become a warrior.
62. Vicarious by Paula Stokes (August 16): Winter Kim and her sister, Rose, have always been inseparable. Together, the two of them survived growing up in a Korean orphanage and being trafficked into the United States.
Now they work as digital stunt girls for Rose's ex-boyfriend, Gideon, engaging in dangerous and enticing activities while recording their neural impulses for his Vicarious Sensory Experiences, or ViSEs. Whether it's bungee jumping, shark diving, or grinding up against celebrities at the city's hottest dance clubs, Gideon can make it happen for you, for a price.
When Rose disappears and a ViSE recording of her murder is delivered to Gideon, Winter won't rest until she finds her sister's killer. But when the clues she uncovers conflict with the neural recordings her sister made, Winter isn't sure what to believe. To find out what happened to Rose, she'll have to untangle what's real from what only seems real, risking her life in the process.
63. 100 Days by Nicole McInnes (August 23): Agnes doesn't know it, but she only has one hundred days left to live. When she was just a baby, she was diagnosed with Progeria, a rare disease that causes her body to age at roughly ten times the normal rate. Now nearly sixteen years old, Agnes has already exceeded her life expectancy.
Moira has been Agnes's best friend and protector since they were in elementary school. Due to her disorder, Agnes is still physically small, but Moira is big. Too big for her own liking. So big that people call her names. With her goth makeup and all-black clothes, Moira acts like she doesn't care. But she does.
Boone was friends with both girls in the past, but that was a long time ago—before he did the thing that turned Agnes and Moira against him, before his dad died, before his mom got too sad to leave the house.
An unexpected event brings Agnes and Moira back together with Boone, but when romantic feelings start to develop, the trio's friendship is put to the test.
64. * Eight Rivers of Shadow by Leo Hunt (August 23): It's been a few months since Luke Manchett inherited a Host of eight hostile spirits from his dead father and made a deal with the devil to banish them. Luke's doing his best to blend in to the background of high school, to ignore the haunting dreams spawned by his father's Book of Eight, and to enjoy the one good thing to come from the whole mess: his girlfriend, Elza. And then it all begins again. Ash, a strange new girl with stark white hair, requests his help—and his Book of Eight—to save her twin sister, who was attacked by a demon. Ash knows a lot more about necromancy than Luke and seems to know what she's doing, but can she be trusted? As Luke is drawn into a spiral of ever more dangerous favors, he finds himself not only summoning the deadliest members of his father's Host, but returning to Deadside in a terrifying quest to save what he holds dearest—or die trying.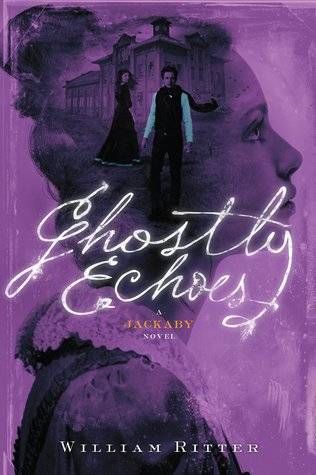 65. * Ghostly Echoes by William Ritter (August 23): Jenny Cavanaugh, the ghostly lady of 926 Augur Lane, has enlisted the investigative services of her fellow residents to solve a decade-old murder—her own. Abigail Rook and her eccentric employer, Detective R. F. Jackaby, dive into the cold case, starting with a search for Jenny's fiancé, who went missing the night she died. But when a new, gruesome murder closely mirrors the events of ten years prior, Abigail and Jackaby realize that Jenny's case isn't so cold after all, and her killer may be far more dangerous than they suspected.
Fantasy and folklore mix with mad science as Abigail's race to unravel the mystery leads her across the cold cobblestones of nineteenth-century New England, down to the mythical underworld, and deep into her colleagues' grim histories to battle the most deadly foe she has ever faced.
66. * Scavenger of Souls by Joshua David Bellin (August 23): Querry Genn must face the truth about the past and fight to save humanity and the future in this stunning sequel to Survival Colony 9, which New York Times bestselling author Jonathan Maberry called "a terrific novel."
Querry and the members of Survival Colony 9 have defeated a whole nest of the creatures called Skaldi, who can impersonate humans even as they destroy them. But now the colony is dangerously low in numbers and supplies. Querry's mother is in command, and is definitely taking them somewhere—but where? Some secret from her past seems to be driving her relentlessly forward.
When they do finally reach their destination, Querry is amazed to discover a whole compound of humans—organized, with plenty of food and equipment. But the colonists are not welcomed. Everything about them is questioned, especially by Mercy, the granddaughter of the compound's leader. Mercy is as tough a fighter as Querry has ever seen—and a girl as impetuous as Querry is careful. But the more Querry learns about Mercy and the others, the more he realizes that nothing around him is as it seems. There are gruesome secrets haunting this place and its people. And it's up to Querry to unearth the past and try to save the future in this gripping conclusion to the Survival Colony novels.
67. Spontaneous by Aaron Starmer (August 23): Mara Carlyle's senior year at Covington High in suburban New Jersey is going on as normally as could be expected, until the day—wa-bam!—fellow senior Katelyn Ogden explodes during third period pre-calc. Katelyn is the first, but she won't be the last senior to spontaneously combust without warning or explanation. The body count grows and the search is on for a reason—Terrorism! Drugs! Homosexuality! Government conspiracy!—while the seniors continue to pop like balloons.
Mara narrates the end of their world as she knows it with tell-it-like-it-is insight as she tries to make it to graduation in one piece through an explosive year punctuated by romance, quarantine, lifelong friendship, hallucinogenic mushrooms, bloggers, ice cream trucks, "Snooze Button™," Bon Jovi, and the filthiest language you've ever heard the President of the United States use over Skype.
68. Thieving Weasels by Billy Taylor (August 23): Cameron Smith attends an elite boarding school and has just been accepted to Princeton University alongside his beautiful girlfriend, Claire. Life for Cameron would be perfect, except that Cameron Smith is actually Skip O'Rourke, and Skip O'Rourke ran away from his grifter family four years ago…along with $100,000 of their "earnings" (because starting a new life is not cheap). But when his uncle Wonderful tracks him down, Skip's given an ultimatum: come back to the family for one last con, or say good-bye to life as Cameron.
"One last con" is easier said than done when Skip's family is just as merciless (and just as manipulative) as they've always been, and everyone around him is lying. Skip may have given up on crime, but there's one lesson he hasn't forgotten: always know your mark. And if you don't know who your mark is . . . it's probably you.
69. Unscripted Joss Byrd by Lygia Day Peñaflor (August 23): Joss Byrd is America's most celebrated young actress, but on the set of her latest project, a gritty indie film called The Locals, Joss's life is far from glamorous. While struggling with her mother's expectations, a crush on her movie brother, and a secret that could end her career, Joss must pull off a performance worthy of a star. When her renowned, charismatic director demands more than she is ready to deliver, Joss must go off-script to stay true to herself.
70. Been Here All Along by Sandy Hall (August 30): Gideon always has a plan. His plans include running for class president, becoming head of the yearbook committee, and having his choice of colleges. They do NOT include falling head over heels for his best friend and next door neighbor, Kyle. It's a distraction. It's pointless, as Kyle is already dating the gorgeous and popular head cheerleader, Ruby. And Gideon doesn't know what to do.
Kyle finally feels like he has a handle on life. He has a wonderful girlfriend, a best friend willing to debate the finer points of Lord of the Rings, and social acceptance as captain of the basketball team. Then, both Ruby and Gideon start acting really weird, just as his spot on the team is threatened, and Kyle can't quite figure out what he did wrong
71. Between Worlds by Skip Brittenham (August 30): Mayberry Hansen and Marshall Jackson are best friends and fellow outsiders at their high school. On a dare, they wander off during a school field trip to find The Wishing Tree, a local legend in their small town. In the process, they get lost inside the Mystery Forest and come upon Nith, a dangerous alternate universe. As they explore this strange new land, they discover magical powers they didn't know they had. Together, they must find a way to control their new powers, escape their enemies, and get back home.
Jay Anacleto's striking full-color illustrations bring Skip Brittenham's thrilling adventure to life in this epic fantasy.
72. The Call by Peadar O'Guilin (August 30): Thousands of years ago, humans banished the Sidhe fairy race to another dimension. The beautiful, terrible Sidhe have stewed in a land of horrors ever since, plotting their revenge . . . and now their day has come.
Fourteen-year-old Nessa lives in a world where every teen will be "Called." It could come in the middle of the day, it could come deep in the night. But one instant she will be here, and the next she will wake up naked and alone in the Sidhe land. She will be spotted, hunted down, and brutally murdered. And she will be sent back in pieces by the Sidhe to the human world . . . unless she joins the rare few who survive for twenty-four hours and escape unscathed.
Nessa trains with her friends at an academy designed to maximize her chances at survival. But as the days tick by and her classmates go one by one, the threat of her Call lurks ever closer . . . and with it the threat of an even more insidious danger closer to home.
73. Don't You Trust Me? by Patrice Kindl (August 30): Don't you trust me? I mean, look at me. Blond, blue-eyed, the very image of innocence. Pretty enough, if you care about that kind of thing. I don't.
But would a normal person switch identities with some wet mess of a girl at the airport, just to get her to stop bawling about being separated from her loser boyfriend and sent to live with some distant relatives? Nope, she wouldn't. Yet I did. I'm not as normal as you think. And you'll just have to trust me on that.
74. The Fixes by Owen Matthews (August 30): Eric Connelly is crumbling under the weight of his dad's expectations. He can't seem to live up to the "Connelly Man" standards—but when he meets the mysterious, free-spirited Jordan Grant, his dad's rules seem so much less important than they used to.
Jordan and Eric—now "E"—join up with two of the most popular girls in school to combat their rich-kid boredom by cruising their beachside hometown of Capilano. But as Jordan seduces E further into this depraved life, the group starts to kill time in more nefarious ways.
It's Jordan who escalates the pack's dares from mostly harmless jaunts like joyrides in boosted cars and Bling Ring–style luxury shoplifting sprees into more violent activities. Eric is intoxicated . . . swept up in the pack's activities, even as Paige and Haley start to have reservations about what they've been doing. When Jordan starts talking big—can E help him build a bomb, he wonders?—E must decide if he's too far down the rabbit hole to back out now.
75. For This Life Only by Stacey Kade (August 30): Three minutes.
Jacob Palmer died for three life-changing minutes.
And when he woke up, nothing was the same. Elijah, his twin brother, is dead, and his family is broken. Jace's planned future is crushed, along with his pitching arm. Everyone keeps telling him that Eli's in a better place, but Jace isn't so sure. Because in those three minutes, there was nothing.
Overwhelmed by guilt and doubt, Jace struggles to adjust to this new version of the world, one without his brother, one without the certainties he once relied on. And then Thera comes into his life.
She's the last girl he should be turning to for help.
But she's also the first person to truly see him.
76. The Form of Things Unknown by Robin Bridges (August 30): Natalie Roman isn't much for the spotlight. But performing A Midsummer Night's Dream in a stately old theatre in Savannah, Georgia, beats sitting alone replaying mistakes made in Athens. Fairy queens and magic on stage, maybe a few scary stories backstage. And no one in the cast knows her backstory.
Except for Lucas—he was in the psych ward, too. He won't even meet her eye. But Nat doesn't need him. She's making friends with girls, girls who like horror movies and Ouija boards, who can hide their liquor in Coke bottles and laugh at the theater's ghosts. Natalie can keep up. She can adapt. And if she skips her meds once or twice so they don't interfere with her partying, it won't be a problem. She just needs to keep her wits about her.
77. Georgia Peaches and Other Forbidden Fruit by Jaye Robin Brown (August 30): Joanna Gordon has been out and proud for years, but when her popular radio evangelist father remarries and decides to move all three of them from Atlanta to the more conservative Rome, Georgia, he asks Jo to do the impossible: to lie low for the rest of her senior year. And Jo reluctantly agrees.
Although it is (mostly) much easier for Jo to fit in as a straight girl, things get complicated when she meets Mary Carlson, the oh-so-tempting sister of her new friend at school. But Jo couldn't possibly think of breaking her promise to her dad. Even if she's starting to fall for the girl. Even if there's a chance Mary Carlson might be interested in her, too. Right?
78. Girl in Pieces by Kathleen Glasgow (August 30): Charlotte Davis is in pieces. At seventeen she's already lost more than most people lose in a lifetime. But she's learned how to forget. The thick glass of a mason jar cuts deep, and the pain washes away the sorrow until there is nothing but calm. You don't have to think about your father and the river. Your best friend, who is gone forever. Or your mother, who has nothing left to give you.
Every new scar hardens Charlie's heart just a little more, yet it still hurts so much. It hurts enough to not care anymore, which is sometimes what has to happen before you can find your way back from the edge.
79. In-Between Days by Vikki Wakefield (August 30): Seventeen-year-old Jacklin maneuvers her way through a summer of family drama and first—and second—loves in this gorgeous, lyrical novel from the author of Friday Never Leaving.
Sixteen-year-old Jacklin Bates (aka "Jack") believes the only way to soar beyond her life is to drop out of school and move in with her free-spirited sister, Trudy. But Jack quickly discovers her sister isn't the same person she used to be. And when Jack loses her job and the boy she loves breaks her heart, she becomes desperate for distractions.
She strikes up an unlikely friendship with Pope, a lost soul camping in the forest behind her house. And then there's Jeremiah, the boy next door with a kind, listening ear and plenty of troubles of his own. Together, over an endless summer, Jack and Jeremiah fix up the abandoned drive-in theater at the edge of town. But even as a fragile romance builds between them, Jack knows deep down that she can't stay in limbo forever.
When Jack faces losing Jeremiah, she searches for a way to repair their relationship—beginning with the other broken pieces in her life. Only, sometimes the hardest part of starting over isn't choosing a path…it's figuring out how to take that first step forward.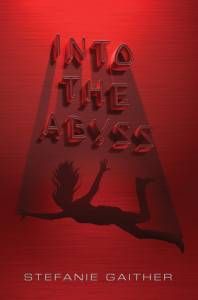 80. * Into the Abyss by Stefanie Gaither (August 30): Violet Benson used to know who she was: a dead girl's clone, with a dead girl's memories. But after Huxley's attempt to take over the government left her memories and personality wiped, all she has left is a mission: help the CCA fight back against the rest of Huxley's deadly clones that are still at large.
But when a group of clones infiltrate CCA headquarters, Violet is blamed. Already unsure of where her loyalties should lie, Violet finds herself running away with an unlikely ally: Seth, Jaxon's unpredictable foster brother. With Seth at her side, Violet begins to learn about a whole new side of her city's history—and her own.
But when she learns the shocking truth about cloning, Violet will have to make a choice—and it may be one that takes her away from everyone she ever loved.
81. Just Kill Me by Adam Selzer (August 30): Megan Henske isn't one to heed warnings…
When the last letters in her alphabet cereal are D, I, and E, she doesn't crawl right back into bed. When her online girlfriend won't text a photo, she just sends more of herself.
And when she realizes that Cynthia, her boss at a Chicago ghost tour company, isn't joking about making stops more haunted by killing people there, she doesn't quit her job—she may even help.
But who is responsible for the deaths of prominent figures in the murdermonger industry? Could it be the head of the rival tour company? Or could it be someone near and dear to Megan?
Soon after she learns that she has an uncanny resemblance to a flapper who disappeared in 1922, Megan receives a warning she can't ignore: the next ghost on the tour might be her…
82. Kingdom of Ash and Briars by Hannah West (August 30): Bristal, an orphaned kitchen maid, lands in a gritty fairy tale gone wrong when she discovers she is an elicromancer with a knack for shape-shifting. An ancient breed of immortal magic beings, elicromancers have been winnowed down to merely two – now three – after centuries of bloody conflict in the realm. Their gifts are fraught with responsibility, and sixteen-year-old Bristal is torn between two paths. Should she vow to seek the good of the world, to protect and serve mortals? Or should she follow the strength of her power, even if it leads to unknown terrors? She draws on her ability to disguise herself as a man to infiltrate a prince's band of soldiers, and masquerades as a fairy godmother to shield a cursed princess, but time is running out. As an army of dark creatures grows closer, Bristal faces a supernatural war. To save the kingdoms, Bristal must find the courage to show her true form.
83. The Monster on the Road is Me by JP Romney (August 30): It starts with the crows. When you see them, you know he s found you.
Koda Okita is a high school student in modern-day Japan who isn't very popular. He suffers from narcolepsy and has to wear a watermelon-sized helmet to protect his head in case he falls. But Koda couldn't care less about his low social standing. He is content with taking long bike rides and hanging out in the convenience store parking lot with his school-dropout friend, Haru.
But when a rash of puzzling deaths sweeps his school, Koda discovers that his narcoleptic naps allow him to steal the thoughts of nearby supernatural beings. He learns that his small town is under threat from a ruthless mountain demon that is hell-bent on vengeance. With the help of a mysterious – and not to mention very cute classmate – Koda must find a way to take down this demon. But his unstable and overwhelming new abilities seem to have a mind of their own.
84. Poppy by Mary Hooper (August 30): England, 1914. Poppy is 15, beautiful, and clever, but society has already carved out her destiny. She will become a servant to the aristocratic de Vere family . . . and bury her feelings for their youngest son, Freddie. He could never marry a girl like her.
But the path for Poppy's life changes when it becomes clear that the war isn't going to end soon. England needs every able bodied person to serve in battle, which, for Poppy, means volunteering on the front lines as a Voluntary Aid Detachment nurse. As she experiences what people are capable of–the best of humanity and the worst–Poppy will discover how to be her own person.
85 * Possession by M. Verano (August 30): All her life, Laetitia Jones has only wanted to be a star. It's more than an ambition—somewhere deep inside, she knows that she was born for greatness.
But her path to stardom now seems to be halted by a mysterious, undiagnosed illness that's taken over her body. Doctors don't have a clue and most days, she's stuck at home documenting her strange symptoms—symptoms that start with fevers and chills, but soon escalate to bizarre bodily reactions.
Laetitia's only escape from her illness is following the news—and the race riots that are moving closer and closer to her neighborhood. But when horrific visions begin to invade her mind, even the media can't distract her and she begins to wonder—is her illness something biological…or is it something more? Are the voices she hears and the notes she finds in her own handwriting signs of insanity…or signs of something much more sinister and demonic? Or, perhaps, signs of something benevolent…something holy even.
Laetitia has always known she'd be famous…she just didn't know it would happen this way.
86. Running Girl by Simon Mason (August 30): Meet Garvie Smith. Highest IQ ever recorded at Marsh Academy. Lowest ever grades. What's the point? Life sucks. Nothing surprising ever happens.
Until Chloe Dow's body is pulled from a pond. Garvie's ex-girlfriend.
Inspector Singh is already on the case. Ambitious, uptight, methodical, he's determined to solve the mystery–and get promoted. He doesn't need any "assistance" from a notorious slacker.
Or does he?
87. Scary Out There by Jonathan Maberry (August 30): What scares you? Things that go bump in the night? Being irreversibly different? A brutal early death? The unknown?
This collection contains stories and poetry by renowned writers such as R. L. Stine, Neal and Brendan Shusterman, and Ellen Hopkins—all members of the Horror Writers Association—about what they fear most. The stories include mermaids, ghosts, and personal demons, and are edited by Jonathan Maberry, multiple Bram Stoker award winner and author of the Rot & Ruin series.
88. The Thousandth Floor by Katharine McGee (August 30): A hundred years in the future, New York is a city of innovation and dreams. But people never change: everyone here wants something…and everyone has something to lose.
Leda Cole's flawless exterior belies a secret addiction—to a drug she never should have tried and a boy she never should have touched.
Eris Dodd-Radson's beautiful, carefree life falls to pieces when a heartbreaking betrayal tears her family apart.
Rylin Myers's job on one of the highest floors sweeps her into a world—and a romance—she never imagined…but will her new life cost Rylin her old one?
Watt Bakradi is a tech genius with a secret: he knows everything about everyone. But when he's hired to spy by an upper-floor girl, he finds himself caught up in a complicated web of lies.
And living above everyone else on the thousandth floor is Avery Fuller, the girl genetically designed to be perfect. The girl who seems to have it all—yet is tormented by the one thing she can never have.
89. * A Torch Against the Night by Sabaa Tahir (August 30): A Torch Against the Night takes readers into the heart of the Empire as Laia and Elias fight their way north to liberate Laia's brother from the horrors of Kauf Prison. Hunted by Empire soldiers, manipulated by the Commandant, and haunted by their pasts, Laia and Elias must outfox their enemies and confront the treacherousness of their own hearts.
In the city of Serra, Helene Aquilla finds herself bound to the will of the Empire's twisted new leader, Marcus. When her loyalty is questioned, Helene finds herself taking on a mission to prove herself—a mission that might destroy her, instead.
September
90. Naked '76 by Kevin Brooks (September 1): Lili Garcia stands at the edge of London's punk scene, playing bass with one of city's wildest bands. When Lili meets a guitarist who is haunted by the life he left behind, she begins searching for what she really wants.
91. * The Giant by Lex Thomas (September 1): In the violent early days of the quarantine, Gonzalo joins a gang of thieves who live in the ductwork of McKinley High School. There he falls in love with Sasha, but as he grows too big to fit, he is forced to leave without her.
A year later, he scours the infected zone for her. No matter how many murderers, puncture wounds, or militia he has to survive, Gonzalo can't give up on Sasha.
92. Wired Man and Other Freaks of Nature by Sashi Kaufman (September 1): Ben Wireman is partially deaf and completely insecure. The only two things that make him feel normal are being a soccer goalie and hanging out with his best friend, Tyler.
Tyler Nuson is the golden boy, worshiped by girls and guys alike. But Tyler's golden facade is cracking, and the dark secrets hidden behind it are oozing to the surface. Ben has no idea what to do when Tyler's memories of their past start poisoning everything, including their friendship.
Enter Ilona Pierce. With tattoos, blue hair, and almost no friends, she's exactly the kind of weirdo Ben has tried to avoid his entire life. But without Tyler, Ben isn't sure who he is anymore, and maybe, just maybe, hanging out with a freak is what he needs.
93. Tales of the Peculiar by Ransom Riggs (September 3): Wealthy cannibals who dine on the discarded limbs of peculiars. A fork-tongued princess. These are but a few of the truly brilliant stories in Tales of the Peculiar—the collection of fairy tales known to hide information about the peculiar world, including clues to the locations of time loops—first introduced by Ransom Riggs in his #1 bestselling Miss Peregrine's Peculiar Children series.
94. And the Trees Crept In by Dawn Kurtagich (September 6): When Silla and Nori arrive at their aunt's home, it's immediately clear that the "blood manor" is cursed. The creaking of the house and the stillness of the woods surrounding them would be enough of a sign, but there are secrets too–the questions that Silla can't ignore: Who is the beautiful boy that's appeared from the woods? Who is the man that her little sister sees, but no one else? And why does it seem that, ever since they arrived, the trees have been creeping closer?
95. As I Descended by Robin Talley (September 6): Maria Lyon and Lily Boiten are their school's ultimate power couple—even if no one knows it but them.
Only one thing stands between them and their perfect future: campus superstar Delilah Dufrey.
Golden child Delilah is a legend at the exclusive Acheron Academy, and the presumptive winner of the distinguished Cawdor Kingsley Prize. She runs the school, and if she chose, she could blow up Maria and Lily's whole world with a pointed look, or a carefully placed word.
But what Delilah doesn't know is that Lily and Maria are willing to do anything—absolutely anything—to make their dreams come true. And the first step is unseating Delilah for the Kingsley Prize. The full scholarship, awarded to Maria, will lock in her attendance at Stanford―and four more years in a shared dorm room with Lily.
Maria and Lily will stop at nothing to ensure their victory—including harnessing the dark power long rumored to be present on the former plantation that houses their school.
But when feuds turn to fatalities, and madness begins to blur the distinction between what's real and what is imagined, the girls must decide where they draw the line.
96. * As Old As Time by Liz Braswell (September 6): What if Belle's mother cursed the Beast? As Old as Time is the third book in a new YA line that reimagines classic Disney stories in surprising new ways. When Belle touches the Beast's enchanted rose, memories flood through Belle's mind-memories of a mother she thought she would never see again. And, stranger still, she sees that her mother is none other than the beautiful enchantress who cursed the castle and all its inhabitants. Shocked and confused, Belle and the Beast will have to unravel a dark mystery about their families that is 21 years in the making.
97. The Cat King of Havana by Tom Crosshill (Sept 6): Rick Gutierrez is . . . the Cat King of Havana! A cat-video tycoon turned salsa-dancer extraordinaire, he'll take Cuba by storm, romance the girl of his dreams, and ignite a lolcat revolution!
At least that's the plan.
It all starts when his girlfriend dumps Rick on his sixteenth birthday for uploading cat videos from his bedroom when he should be out experiencing the real world. Known as "That Cat Guy" at school, Rick isn't cool and he knows it. He realizes it's time for a change.
Rick decides joining a salsa class is the answer . . . because of a girl, of course. Ana Cabrera is smart, friendly, and smooth on the dance floor. Rick might be half-Cuban, but he dances like a drunk hippo. Desperate to impress Ana, he invites her to spend the summer in Havana. The official reason: learning to dance. The hidden agenda: romance under the palm trees.
Except Cuba isn't all sun, salsa, and music. There's a darker side to the island. As Rick and Ana meet his family and investigate the reason why his mother left Cuba decades ago, they learn that politics isn't just something that happens to other people. And when they find romance, it's got sharp edges.
98. Diplomatic Immunity by Brodi Ashton (Sept 6): Aspiring reporter Piper Baird decides to write a scathing exposé on the overprivileged students at an elite Washington, DC, school, only for her life to change when she begins to fall for the story's main subject, in this new realistic contemporary romance from Brodi Ashton, the author of the Everneath trilogy.
Raucous parties, privileged attitudes, underage drinking, and diplomatic immunity…it's all part of student life on Embassy Row.
Piper Baird has always dreamed of becoming a journalist. So when she scores a scholarship to exclusive Chiswick Academy in Washington, DC, she knows it's her big opportunity. Chiswick offers the country's most competitive prize for teen journalists—the Bennington scholarship—and winning will ensure her acceptance to one of the best schools in the country.
Piper isn't at Chiswick for two days before she witnesses the intense competition in the journalism program—and the extreme privilege of the young and wealthy elite who attend her school. And Piper knows access to these untouchable students just might give her the edge she'll need to blow the lid off life at the school in a scathing and unforgettable exposé worthy of the Bennington.
The key to the whole story lies with Rafael Amador, the son of the Spanish ambassador—and the boy at the center of the most explosive secrets and scandals on Embassy Row. Rafael is big trouble—and when he drops into her bedroom window one night, asking for help, it's Piper's chance to get the full scoop. But as they spend time together, Piper discovers that despite his dark streak, Rafael is smart, kind, funny, and gorgeous—and she might have real feelings for him. How can she break the story of a lifetime if it could destroy the boy she just might love?
99. Girl Mans Up by ME Gerard (Sept 6): All Pen wants is to be the kind of girl she's always been. So why does everyone have a problem with it? They think the way she looks and acts means she's trying to be a boy—that she should quit trying to be something she's not. If she dresses like a girl, and does what her folks want, it will show respect. If she takes orders and does what her friend Colby wants, it will show her loyalty. But respect and loyalty, Pen discovers, are empty words. Old-world parents, disintegrating friendships, and strong feelings for other girls drive Pen to see the truth–that in order to be who she truly wants to be, she'll have to man up.
100. dotwav by Mike Lancaster (Sept 6): Fifteen-year-old Ani Lee is a skilled hacker researching a strange .wav file that she's downloaded when it behaves as no file ever should.
Joe Dyson is a seventeen-year-old American transplant recruited into secret teen division of the British intelligence service who's looking into the disappearance of a friend caught up in an underground music scene that might be more than it appears.
When Ani and Joe's investigations intertwine, they discover that the .wav file and the music are linked—someone's embedding the file into tracks to create a mind-controlled teen army.
But who's behind it? And why? And how do you stop a sound?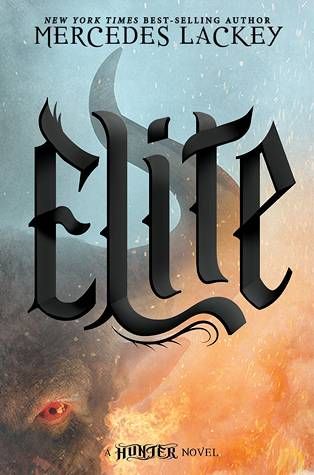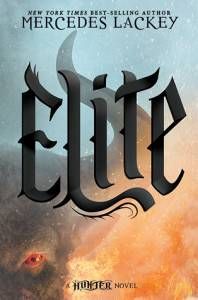 101. * Elite by Mercedes Lackey (Sept 6): Joy wants nothing more than to live and Hunt in Apex City without a target on her back. But a dangerous new mission assigned by her uncle, the city's Prefect, may make that impossible.
In addition to her new duties as one of the Elite, Joy is covertly running patrols in the abandoned tunnels and storm sewers under Apex Central. With her large pack of magical hounds, she can fight the monsters breaking through the barriers with the strength of three hunters. Her new assignment takes a dark turn when she finds a body in the sewers: a Psimon with no apparent injury or cause of death.
Reporting the incident makes Joy the uncomfortable object of PsiCorp's scrutiny—the organization appears more interested in keeping her quiet than investigating. With her old enemy Ace still active in Hunts and the appearance of a Folk Mage who seems to have a particular interest in her, Joy realizes that the Apex conspiracy she uncovered before her Elite trials is anything but gone.
As the body count rises, she has no choice but to seek answers. Joy dives into the mysterious bowels of the city, uncovering secrets with far-reaching consequences for PsiCorp… and all of Apex City.
102. * Empire of Storms by Sarah J. Maas (Sept 6): The long path to the throne has only just begun for Aelin Galathynius. Loyalties have been broken and bought, friends have been lost and gained, and those who possess magic find themselves at odds with those don't.
As the kingdoms of Erilea fracture around her, enemies must become allies if Aelin is to keep those she loves from falling to the dark forces poised to claim her world. With war looming on all horizons, the only chance for salvation lies in a desperate quest that may mark the end of everything Aelin holds dear.
Aelin's journey from assassin to queen has entranced millions across the globe, and this fifth installment will leave fans breathless. Will Aelin succeed in keeping her world from splintering, or will it all come crashing down?
103. The Graces by Laure Eve (Sept 6): Everyone loves the Graces. Fenrin, Thalia, and Summer Grace are captivating, wealthy, and glamorous. They've managed to cast a spell over not just their high school but also their entire town—and they're rumored to have powerful connections all over the world. If you're not in love with one of them, you want to be them. Especially River: the loner, new girl at school. She's different from her peers, who both revere and fear the Grace family. She wants to be a Grace more than anything. And what the Graces don't know is that River's presence in town is no accident.

104. Gutless by Carl Deuker (Sept 6): With good speed and good hands, wide receiver Brock Ripley should be a natural for the varsity team, but he shies away from physical contact. He also avoids provoking the star quarterback, Hunter Gates, well known for his bullying tactics. Hunter struggles on the field, causing him to act even more like the bully he is, lashing out at not only Brock but also Brock's friend, the quiet and smart Richie Fang. Brock wants to stand up for Fang, but he is younger, smaller, and doesn't want to cause problems. But when the bullying goes too far, will Brock be able to face his fears and prove to himself that he is brave enough?
105. How to Make Out by Brianna Shrum (Sept 6): Sixteen-year-old Renley needs three thousand dollars for the math club's trip to New York City, and she knows exactly how to get it: she's going to start a how-to blog where people pay for answers to all of life's questions from a "certified expert." The only problems: 1) She doesn't know how to do anything but long division and calculus. 2) She's totally invisible to people at school. And not in a cool Gossip Girl kind of way.
So, she decides to learn to do . . . well . . . everything. When her anonymous blog shifts in a more scandalous direction and the questions (and money) start rolling in, she has to learn not just how to do waterfall braids and cat-eye makeup, but a few other things, like how to cure a hangover, how to flirt, and how to make out (something her very experienced, and very in-love-with-her neighbor, Drew, is more than willing to help with).
As her blog's reputation skyrockets, so does "new and improved" Renley's popularity. She's not only nabbed the attention of the entire school, but also the eye of Seth Levine, the hot culinary wizard she's admired from across the home-ec classroom all year.
Soon, caught up in the thrill of popularity both in and out of cyberspace, her secrets start to spiral, and she finds that she's forgotten the most important how-to: how to be herself. When her online and real lives converge, Renley will have to make a choice: lose everything she loves in her new life, or everyone she loves in the life she left behind.
106. * Irreversible by Chris Lynch (Sept 6): Keir Sarafian insists he did nothing wrong. But no one will believe that he's the good guy he knows he is—no one except his father, Ray. And Ray is just the person Keir has to leave in order to have the fresh start he deserves.
Now at Carnegie College, Keir's life isn't what he thought it would be. Two soccer players are poised to take his spot as kicker. Ray keeps calling, and Joyce, his guiding light on campus, seems to be avoiding him. When tragedy strikes, will Keir finally be able to confront his past actions and realize his potential?
107. It Looks Like This by Rafi Mittlefehldt (Sept 6): A new state, a new city, a new high school. Mike's father has already found a new evangelical church for the family to attend, even if Mike and his plainspoken little sister, Toby, don't want to go. Dad wants Mike to ditch art for sports, to toughen up, but there's something uneasy behind his demands.
Then Mike meets Sean, the new kid, and "hey" becomes games of basketball, partnering on a French project, hanging out after school. A night at the beach. The fierce colors of sunrise. But Mike's father is always watching. And so is Victor from school, cell phone in hand.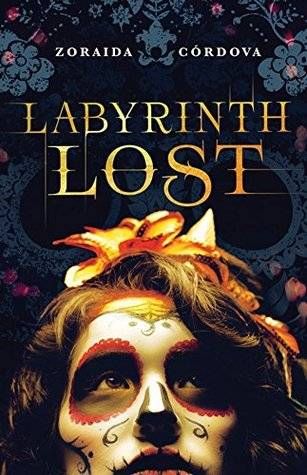 108. Labyrinth Lost by Zoraida Cordova (Sept 6): Nothing says Happy Birthday like summoning the spirits of your dead relatives.
I fall to my knees. Shattered glass, melted candles and the outline of scorched feathers are all that surround me. Every single person who was in my house – my entire family — is gone.
Alex is a bruja, the most powerful witch in a generation…and she hates magic. At her Deathday celebration, Alex performs a spell to rid herself of her power. But it backfires. Her whole family vanishes into thin air, leaving her alone with Nova, a brujo boy she can't trust. A boy whose intentions are as dark as the strange markings on his skin.
The only way to get her family back is to travel with Nova to Los Lagos, a land in-between, as dark as Limbo and as strange as Wonderland…
109. Lucy and Linh by Alice Pung (Sept 6): A literary Mean Girls meets Fresh Off the Boat that follows Lucy as she tries to balance her life at home surrounded by her Chinese immigrant family, with her life at a pretentious private school.
110. The Memory of Things by Gae Polisner (Sept 6): On the morning of September 11, 2001, sixteen-year-old Kyle Donohue watches the first twin tower come down from the window of Stuyvesant High School. Moments later, terrified and fleeing home to safety across the Brooklyn Bridge, he stumbles across a girl perched in the shadows. She is covered in ash and wearing a pair of costume wings. With his mother and sister in California and unable to reach his father, a New York City detective likely on his way to the disaster, Kyle makes the split-second decision to bring the girl home. What follows is their story, told in alternating points of view, as Kyle tries to unravel the mystery of the girl so he can return her to her family. But what if the girl has forgotten everything, even her own name? And what if the more Kyle gets to know her, the less he wants her to go home? The Memory of Things tells a stunning story of friendship and first love and of carrying on with our day-to-day living in the midst of world-changing tragedy and unforgettable pain—it tells a story of hope.
111. Once, In A Town Called Moth by Trilby Kent (Sept 6): Ana is not your typical teenager. She grew up in a tiny Mennonite colony in Bolivia, and her mother fled the colony when Ana was a young girl. Now Ana and her father have also fled, and Ana doesn't know why. She only knows that something was amiss in their tight-knit community. Arriving in Toronto, Ana has to fend for herself in this alien environment, completely isolated in a big city with no help and no idea where to even begin. But begin she does: she makes a friend, then two. She goes to school and tries to understand the myriad unspoken codes and rules. She is befriended by a teacher. She goes to the library, the mall, parties. And all the while, she searches for the mother who left so long ago, and tries to understand her father—also a stranger in a strange land, with secrets of his own.
112. The Ones by Daniel Sweren-Becker (Sept 6): Cody has always been proud of being a One. She and her boyfriend James were two of the lucky babies from the 1% of the U.S. population that were randomly selected to benefit from genetic engineering. Now, she and the rest of The Ones are excelling. They are healthy, beautiful, and talented. They aren't otherworldly, just perfect. And to some, that's not fair. The Equality Movement, capitalizing on the growing fear and jealousy, gains political traction and actually outlaws their existence. Society shows its darker side as The Ones are marginalized. The line between right and wrong blurs in the face of injustice and Cody becomes closer to a group of radical Ones intent on fighting back. James begins to fear just how far she is willing to go for the cause.
113. The Possibility of Somewhere by Julia Day (Sept 6): Ash Gupta has a life full of possibility. His senior year is going exactly as he's always wanted– he's admired by his peers, enjoying his classes and getting the kind of grades that his wealthy, immigrant parents expect. There's only one obstacle in Ash's path: Eden Moore—the senior most likely to become class valedictorian. How could this unpopular, sharp-tongued girl from the wrong side of the tracks stand in his way?
All Eden's ever wanted was a way out. Her perfect GPA should be enough to guarantee her a free ride to college — and an exit from her trailer-park existence for good. The last thing she needs is a bitter rivalry with Ash, who wants a prized scholarship for his own selfish reasons. Or so she thinks. . . When Eden ends up working with Ash on a class project, she discovers that the two have more in common than either of them could have imagined. They're both in pursuit of a dream — one that feels within reach thanks to their new connection. But what does the future hold for two passionate souls from totally different worlds?
114. Someone I Wanted To Be by Aurelia Wills (Sept 6): Leah Lobermier dreams of becoming a doctor, but it's hard to stay focused on getting good grades when boys make oinking sounds at her in school and her mother spends every night on the couch with a bottle of wine. Leah's skinny and popular "friends," Kristy and Corinne, aren't much better and can hardly be counted on for support. When the girls convince a handsome older man to buy them beer, Leah takes his phone number and calls him, pretending to be Kristy—coy and confident—and they develop a relationship, talking and texting day after day. But as the lie she created grows beyond her control, can Leah put a stop to things before she—or Kristy—is seriously hurt?
115. Sometimes We Tell The Truth by Kim Zarins (Sept 6): In this contemporary retelling of The Canterbury Tales, a group of teens on a bus ride to Washington, DC, each tell a story—some fantastical, some realistic, some downright scandalous—in pursuit of the ultimate prize: a perfect score.
Jeff boards the bus for the Civics class trip to Washington, DC, with a few things on his mind:
-Six hours trapped with his classmates sounds like a disaster waiting to happen.
-He somehow ended up sitting next to his ex-best friend, who he hasn't spoken to in years.
-He still feels guilty for the major part he played in pranking his teacher, and the trip's chaperone, Mr. Bailey.
-And his best friend Cannon, never one to be trusted and banned from the trip, has something "big" planned for DC.
But Mr. Bailey has an idea to keep everyone in line: each person on the bus is going to have the chance to tell a story. It can be fact or fiction, realistic or fantastical, dark or funny or sad. It doesn't matter. Each person gets a story, and whoever tells the best one will get an automatic A in the class.
But in the middle of all the storytelling, with secrets and confessions coming out, Jeff only has one thing on his mind—can he live up to the super successful story published in the school newspaper weeks ago that convinced everyone that he was someone smart, someone special, and someone with something to say.
116. Wirewalker by Mary Hall (Sept 6): Fourteen-year-old Clarence Feather knows no world beyond desolate Mayfair Heights. Three years ago, his mother was killed before his eyes by a stray bullet. When his father becomes unable to keep the family afloat, Clarence is manipulated into running drugs. But he longs to be a good person, in spite of the seemingly impossible odds.
Wandering through his neighborhood, Clarence meets Mona, a huge albino Great Dane. The two develop a deep bond. When he is forced to attend a dog fight as a rite of passage, Clarence realizes that Mona isn't safe, and neither is he. Can he find a way to protect Mona? Can he survive life in Mayfair Heights and still become the person his mother wanted him to be?
117. A Song to Take the World Apart by Zan Romanoff (Sept 13): Hanging out with Chris was supposed to make Lorelei's life normal. He's cooler, he's older, and he's in a band, which means he can teach her about the music that was forbidden in her house growing up. Her grandmother told her when she was little that she was never allowed to sing, but listening to someone else do it is probably harmless— right?
The more she listens, though, the more keenly she can feel her own voice locked up in her throat, and how she longs to use it. And as she starts exploring the power her grandmother never wanted her to discover, influencing Chris and everyone around her, the foundations of Lorelei's life start to crumble. There's a reason the women in her family never want to talk about what their voices can do.
And a reason Lorelei can't seem to stop herself from singing anyway.
118. Another Me by Eva Wiseman (Sept 13): Seventeen-year-old Natan has a safe and happy life in fourteenth-century Strasbourg, France. He works with his father in his rag trade, helps his mother around the house, and studies the Torah at night with his young brother, Shmuli. He's even feeling the first stirrings of love with Elena, the daughter of the master draper who is his father's best customer.

But something is rotten in the streets of Strasbourg. There is tension between the Jewish community and the rest of the citizens, and there is fear as the deadly plague sweeps through towns and cities nearby. When rumors begin to circulate that Jewish residents are contaminating the town's well water to try to hasten the plague's arrival in their city, Natan knows that there are dangerous days ahead. When he sees who really poisoned Strasbourg's water, he is determined to speak the truth and save his people from the false accusations being made against them. But a moment of violence threatens to derail his plans and change his life in ways he could never have imagined.
119. The Bombs That Brought Us Together by Brian Conaghan (Sept 13): Fourteen-year-old Charlie Law has lived in Little Town, on the border with Old Country, all his life. He knows the rules: no going out after dark; no drinking; no litter; no fighting. You don't want to get on the wrong side of the people who run Little Town. When he meets Pavel Duda, a refugee from Old Country, the rules start to get broken. Then the bombs come, and the soldiers from Old Country, and Little Town changes for ever.
Sometimes, to keep the people you love safe, you have to do bad things. As Little Town's rules crumble, Charlie is sucked into a dangerous game. There's a gun, and a bad man, and his closest friend, and his dearest enemy.
Charlie Law wants to keep everyone happy, even if it kills him. And maybe it will… But he's got to kill someone else first.
120. The Boy Who Killed Grant Parker by Kat Spears (Sept 13): Luke Grayson's life might as well be over when he's forced to go live in rural Tennessee with his Baptist pastor father. His reputation as a troublemaker has followed him there, and as an outsider, Luke is automatically under suspicion by everyone from the principal at his new school to the local police chief. His social life is no better. The new kid in town is an easy target for Grant Parker, the local golden boy with a violent streak who has the entire community of Ashland under his thumb.
But things go topsy-turvy when a freak accident removes Grant from the top of the social pyramid, replacing him with Luke. This fish out of water has suddenly gone from social outcast to hero in a matter of twenty-four hours. For the students who have lived in fear of Grant all their lives, this is a welcome change. But Luke's new found fame comes with a price. Nobody knows the truth about what really happened to Grant Parker except for Luke, and the longer he keeps living the lie, the more like Grant Parker he becomes.
121. Dark Horses by Cecily von Ziegesar (Sept 13): Merritt Wenner has been self-destructing ever since the tragic deaths of her grandmother and her horse, and after an epic all-night bender she walks out of the SAT and disappears. Her parents, looking for a quick fix, ship her off to a residential equine therapy program.
At Good Fences, Merritt meets Red—a failed racehorse and a terror in the barn. Red has never bonded with anyone, but Merritt is not afraid of him, which makes all the difference. Soon they're sneaking rides after curfew, which catches the attention of Red's owner. Recognizing their potential, he funds their launch into the competitive hunter/jumper circuit.
Against the cutthroat backdrop of competitive riding, Merritt and their groom, Beatrice, develop an attraction. Merritt also finds herself drawn to Carvin, a rival rider. But in Red's mind, Merritt belongs to him alone. Anyone else poses a threat. And Merritt can't foresee what he'll do to keep her to himself.
122. The Forgetting by Sharon Cameron (Sept 13): Nadia lives in the city of Canaan, where life is safe and structured, hemmed in by white stone walls and no memory of what came before. But every twelve years the city descends into the bloody chaos of the Forgetting, a day of no remorse, when each person's memories – of parents, children, love, life, and self – are lost. Unless they have been written.
In Canaan, your book is your truth and your identity, and Nadia knows exactly who hasn't written the truth. Because Nadia is the only person in Canaan who has never forgotten.
But when Nadia begins to use her memories to solve the mysteries of Canaan, she discovers truths about herself and Gray, the handsome glassblower, that will change her world forever. As the anarchy of the Forgetting approaches, Nadia and Gray must stop an unseen enemy that threatens both their city and their own existence – before the people can forget the truth. And before Gray can forgether.
123. Gamescape: Overworld by Emma Trevayne (Sept 13): The planet is dying. Centuries of abuse have damaged the earth beyond repair, and now all the authorities can do is polish the surface, make the landscape look pretty to hide the disease within. Two prominent yet mysterious businessmen couldn't fix it, either, but they did something even better. Together, they invented Chimera, the most complex and immersive virtual reality video game the world has ever known. The Cubes in which Chimera is played quickly became a fixture of this landscape: part distraction, part hospital, and almost wholly responsible for holding up the failing world economy.
Miguel Anderson is also dying. He isn't the only one who plays the game–everybody does–but Miguel has more reason than most: When players leave their Cubes for the day, the upgrades and enhancements they've earned for their virtual characters leave with them. New lungs to breathe poisoned air, skin that won't burn under the sun are great and everything… but Miguel, born as broken as the earth, needs a new heart–and soon–if he wants any hope of surviving just a little longer.
Then the two Gamerunners announce a competition, with greater rewards and faster progression than ever before, and Miguel thinks his prayers have been answered. All he needs to do is get picked to lead a team, play the game he's spent years getting good at, and ask for his prize when he wins. Simple, really.
At first, things seem to go according to plan. Mostly, anyway. Inside his Cube, with his new team–including his best friend–at his back, Miguel begins his quest. He plays recklessly, even dangerously, for someone whose most vital organ could give up at any moment, but his desperation makes him play better than ever. The eyes of the world are on him, watching through status updates and live feeds, betting on his chances. With greater rewards, though, come greater risks, and the Gamerunners seem to delight at surprising the competitors at every turn. As he ventures deeper into a world that blends the virtual and the real to an unsettling degree, Miguel begins to wonder just why the game was invented at all, and whether its stakes could be even higher than life and death.
124. Girl on a Plane by Miriam Moss (Sept 13): Jordan, 1970.
After a summer spent with her family, fifteen-year-old Anna is travelling back to her English boarding school alone. But her plane never makes it home.
Anna's flight is hijacked by Palestinian guerillas. They land the plane in the Jordanian desert, switch off the engines and issue their demands. If these are not met within three days, they will blow up the plane, killing all the hostages.
The heat on board becomes unbearable; food and water supplies dwindle. Anna begins to face the possibility she may never see her family again.
Time is running out . . .
125. Going Geek by Charlotte Huang (Sept 13): It wasn't supposed to be this way. Skylar Hoffman's senior year at her preppy East Coast boarding school should have been perfect:
amazing boyfriend
the coolest friends
the most desirable dorm
But it's far from it. To her dismay, Skylar's not going to rule senior year because she's stuck in Abbot House, a tiny dorm known for, well, nothing. Living with a group of strangers everyone thinks is lame is bad enough. Worse is that Skylar wasn't exactly truthful about how she spent summer break in Los Angeles—and her little white lie is causing her once rock-solid romance to crumble fast. And when it turns out that Skylar's best friend is the one responsible for having her booted from Lincoln? It's an all-out war.
Stepping out of her comfort zone never felt so scary—or necessary. But everything is different now. Including, maybe, Skylar herself.
126. Into White by Randi Pink (Sept 13): Sixteen-year-old Latoya Williams, who is black, attends a mostly white high school in the Bible Belt. In a moment of desperation, she prays for the power to change her race and wakes up white.
127. The Last True Love Story by Brendan Kiely (Sept 13): The point of living is learning how to love.
That's what Gpa says. To Hendrix and Corrina, both seventeen but otherwise alike only in their loneliness, that sounds like another line from a pop song that tries to promise kids that life doesn't actually suck. Okay, so: love. Sure.
The thing about Corrina—her adoptive parents are suffocating, trying to mold her into someone acceptable, predictable, like them. She's a musician, itching for any chance to escape, become the person she really wants to be. Whoever that is.
And Hendrix, he's cool. Kind of a poet. But also kind of lost. His dad is dead and his mom is married to her job. Gpa is his only real family, but he's fading fast from Alzheimer's. Looking for any way to help the man who raised him, Hendrix has made Gpa an impossible promise—that he'll get him back east to the hill where he first kissed his wife, before his illness wipes away all memory of her.
One hot July night, Hendrix and Corrina decide to risk everything. They steal a car, spring Gpa from his assisted living facility, stuff Old Humper the dog into the back seat, and take off on a cross-country odyssey from LA to NY. With their parents, Gpa's doctors, and the police all hot on their heels, Hendrix and Corrina set off to discover for themselves if what Gpa says is true—that the only stories that last are love stories.
128. The Light Fantastic by Sarah Combs (Sept 13): Delaware, the morning of April 19. Senior Skip Day, and April Donovan's eighteenth birthday. Four days after the Boston Marathon bombing, the country is still reeling, and April's rare memory condition has her recounting all the tragedies that have cursed her birth month. And just what was that mysterious gathering under the bleachers about? Meanwhile, in Nebraska, Lincoln Evans struggles to pay attention in Honors English, distracted by the enigmatic presence of Laura Echols, capturer of his heart. His teacher tries to hold her class's interest, but she can't keep her mind off what Adrian George told her earlier. Over in Idaho, Phoebe is having second thoughts about the Plan mere hours before the start of a cross-country ploy led by an Internet savant known as the Mastermind. Is all her heartache worth the cost of the Assassins' machinations? The Light Fantastic is a tense, shocking, and beautifully wrought exploration of the pain and pathos of a generation of teenagers on the brink—and the hope of moving from shame and isolation into the light of redemption.
129. The Lost and the Found by Cat Clarke (Sept 13): THE LOST
When six-year-old Laurel Logan was abducted, the only witness was her younger sister, Faith. Since then, Faith's childhood has revolved around her sister's disappearance—from her parents' broken marriage and the constant media attention, to dealing with so-called friends who only ever want to talk about her missing sister.
THE FOUND
Now, thirteen years later, a young woman is found in the front yard of the Logans' old house, disoriented and clutching the teddy bear Laurel was last seen with. Can her sister finally be back? Faith always dreamed of her sister coming home; she just never believed it would happen. But soon a disturbing series of events leaves Faith increasingly isolated from her family and paranoid about her sister's motives. Before long, Faith begins to wonder if it's the abduction that's changed her sister, or if it's something else.
130. * Michael Vey 6 : Fall of Hades by Richard Paul Evans (Sept 13): Michael and his friends try to recruit Hatch's Electric Youth to their side as the thrilling action continues.
131. Overdrive by Dawn Ius (Sept 13): Jules Parish has screwed up.
After three years of boosting cars, she got caught. She's too good to get caught, but she let her (ex)-boyfriend talk her into a questionable job. And now, she and her little sister, Emma, will be kicked out of their foster home, left to survive on the unforgiving streets of Las Vegas alone.
Unless.
Eccentric, wealthy Roger Montgomery wants to open up his mansion to Jules and Emma. The only catch? Jules must steal seven of the rarest, most valuable muscle cars in the world—in seven weeks. Even worse, she's forced to put her trust in three complete strangers to help her do it.
First there's Chelsea, the gorgeous redhead with a sharp tongue and love for picking locks. Then there's Mat, who hasn't met a system he couldn't hack. And finally there's the impossibly sexy car thief Nick, whose bad attitude and mysterious past drive Jules crazy.
With nothing in common and everything to lose, can Jules and her amateur crew pull off what could be the biggest car heist in history? Or will things spin out of control faster than a Nevada dust devil?
132. Pasadena by Sherri L. Smith (Sept 13): Bad things happen everywhere. Even in the land of sun and roses.
When Jude's best friend is found dead in a swimming pool, her family calls it an accident. Her friends call it suicide. But Jude calls it what it is: murder. And someone has to pay.
Now everyone is a suspect–family and friends alike. And Jude is digging up the past like bones from a shallow grave. Anything to get closer to the truth. But that's the thing about secrets. Once they start turning up, nothing is sacred. And Jude's got a few skeletons of her own.
In a homage to the great noir stories of Los Angeles, award-winning author Sherri L. Smith's Pasadena is a tale of love, damage and salvation set against the backdrop of California's City of Roses.
133. Phantom Limbs by Paula Garner (Sept 13): Otis and Meg were inseparable until her family abruptly moved away after the terrible accident that left Otis's little brother dead and both of their families changed forever. Since then, it's been three years of radio silence, during which time Otis has become the unlikely protégé of eighteen-year-old Dara—part drill sergeant, part friend—who's hell-bent on transforming Otis into the Olympic swimmer she can no longer be. But when Otis learns that Meg is coming back to town, he must face some difficult truths about the girl he's never forgotten and the brother he's never stopped grieving. As it becomes achingly clear that he and Meg are not the same people they were, Otis must decide what to hold on to and what to leave behind. Quietly affecting, this compulsively readable debut novel captures all the confusion, heartbreak, and fragile hope of three teens struggling to accept profound absences in their lives.
134. Radical by EM Kokie (Sept 13): Preppers. Survivalists. Bex prefers to think of herself as a realist who plans to survive, but regardless of labels, they're all sure of the same thing: a crisis is coming. And when it does, Bex will be ready. She's planned exactly what to pack, she knows how to handle a gun, and she'll drag her family to safety by force if necessary. When her older brother discovers Clearview, a group that takes survival just as seriously as she does, Bex is intrigued. While outsiders might think they're a delusional doomsday group, she knows there's nothing crazy about being prepared. But Bex isn't prepared for Lucy, who is soft and beautiful and hates guns. As her brother's involvement with some of the members of Clearview grows increasingly alarming and all the pieces of Bex's life become more difficult to juggle, Bex has to figure out where her loyalties really lie.
135. The Reader by Traci Chee (Sept 13): Sefia knows what it means to survive. After her father is brutally murdered, she flees into the wilderness with her aunt Nin, who teaches her to hunt, track, and steal. But when Nin is kidnapped, leaving Sefia completely alone, none of her survival skills can help her discover where Nin's been taken, or if she's even alive. The only clue to both her aunt's disappearance and her father's murder is the odd rectangular object her father left behind, an object she comes to realize is a book—a marvelous item unheard of in her otherwise illiterate society. With the help of this book, and the aid of a mysterious stranger with dark secrets of his own, Sefia sets out to rescue her aunt and find out what really happened the day her father was killed—and punish the people responsible.
136. Watched by Marina Budhos (Sept 13): Naeem is far from the "model teen." Moving fast in his immigrant neighborhood in Queens is the only way he can outrun the eyes of his hardworking Bangladeshi parents and their gossipy neighbors. Even worse, they're not the only ones watching. Cameras on poles. Mosques infiltrated. Everyone knows: Be careful what you say and who you say it to. Anyone might be a watcher.
Naeem thinks he can charm his way through anything, until his mistakes catch up with him and the cops offer a dark deal. Naeem sees a way to be a hero—a protector—like the guys in his brother's comic books. Yet what is a hero? What is a traitor? And where does Naeem belong?
137. When They Fade by Jeyn Roberts (Sept 13): TATUM is the only person at school who knew the truth about the affair her best friend, Claudette, has been having with Mr. Paracini, their married teacher. And at the time, confiding in an adult seemed like the right thing to do. But now, everyone in town has turned against Tatum, painting her as a liar and a rat. As the bullying from her classmates escalates, it seems that nowhere is safe for her anymore.
MOLLY, a hitchhiker, was brutally murdered in the early 1970s, but there is no afterlife for her. Instead, she has found herself marooned with a crowd of other people who have also died tragically. Molly is able to fade back to earth for a few fleeting moments, and when she fades, she finds herself hitchhiking once again, and telling the unsuspecting drivers, things about their future that only she can see.
One foggy night, Tatum sneaks out for a drive. The teenage hitchhiker she picks up doesn't talk much, until she suddenly turns to Tatum and says: "You're going to die. It will hurt and you'll be alone. And no one will help you."
And then she disappears. As the two girls' stories converge, Tatum and Molly will discover that they must first figure out how to help the other in order to save themselves.
138. Hidden byMiriam Halahmy (Sept 15): For fourteen-year-old Alix, life on Hayling Island off the coast of England seems insulated from problems such as war, terrorism and refugees. But then, one day at the beach, Alix and her friend Samir pull a drowning man out of the incoming tide. Mohammed, an illegal immigrant and student, has been tortured by rebels in Iraq for helping the allied forces and has spent all his money to escape. Desperate not to be deported, Mohammed's destiny now lies in Alix's hands, and she is faced with the biggest moral dilemma of her life.
139. Shame The Stars by Guadalupe Garcia McCall (Sept 15): A YA re-imagining of Romeo and Juliet set in 1915 Texas during the height of the Mexican revolution, about Joaquin, a Mexican-American teen trying to protect his family's ranch and his sweetheart, Dulcena, from the Texas Rangers and their posses.
140. A Shadow Bright and Burning by Jenna Cluess (Sept 20): Henrietta Howel can burst into flames.
Forced to reveal her power to save a friend, she's shocked when instead of being executed, she's invited to train as one of Her Majesty's royal sorcerers.
Thrust into the glamour of Victorian London, Henrietta is declared the chosen one, the girl who will defeat the Ancients, bloodthirsty demons terrorizing humanity. She also meets her fellow sorcerer trainees, handsome young men eager to test her power and her heart. One will challenge her. One will fight for her. One will betray her.
But Henrietta Howel is not the chosen one.
As she plays a dangerous game of deception, she discovers that the sorcerers have their own secrets to protect. With battle looming, what does it mean to not be the one? And how much will she risk to save the city–and the one she loves?
141. Afterward by Jennifer Mathieu (Sept 20): When Caroline's little brother is kidnapped, his subsequent rescue leads to the discovery of Ethan, a teenager who has been living with the kidnapper since he was a young child himself. In the aftermath, Caroline can't help but wonder what Ethan knows about everything that happened to her brother, who is not readjusting well to life at home. And although Ethan is desperate for a friend, he can't see Caroline without experiencing a resurgence of traumatic memories. But after the media circus surrounding the kidnappings departs from their small Texas town, both Caroline and Ethan find that they need a friend–and their best option just might be each other.
142. * The Dark Army by Joseph Delaney (Sept 20): Newly risen from the dead, Thomas Ward has been tasked with leading an army into battle against the dark, alongside his apprentice, Jenny, and the witch assassin Grimalkin. But their battle goes terribly wrong, and Tom's situation seems hopeless until Alice—a powerful witch turned to the dark—appears. The second book in the new trilogy about Tom Ward continues the struggle against encroaching enemies and sweeps longtime fans back into familiar settings, such as the Spook's bleak winter home, and brings back old friends—and old enemies.
143. The Female of the Species by Mindy McGinnis (Sept 20): Alex Craft knows how to kill someone. And she doesn't feel bad about it. When her older sister, Anna, was murdered three years ago and the killer walked free, Alex uncaged the language she knows best. The language of violence.
While her crime goes unpunished, Alex knows she can't be trusted among other people, even in her small hometown. She relegates herself to the shadows, a girl who goes unseen in plain sight, unremarkable in the high school hallways.
But Jack Fisher sees her. He's the guy all other guys want to be: the star athlete gunning for valedictorian with the prom queen on his arm. Guilt over the role he played the night Anna's body was discovered hasn't let him forget Alex over the years, and now her green eyes amid a constellation of freckles have his attention. He doesn't want to only see Alex Craft; he wants to know her.
So does Peekay, the preacher's kid, a girl whose identity is entangled with her dad's job, though that does not stop her from knowing the taste of beer or missing the touch of her ex-boyfriend. When Peekay and Alex start working together at the animal shelter, a friendship forms and Alex's protective nature extends to more than just the dogs and cats they care for.
Circumstances bring Alex, Jack, and Peekay together as their senior year unfolds. While partying one night, Alex's darker nature breaks out, setting the teens on a collision course that will change their lives forever.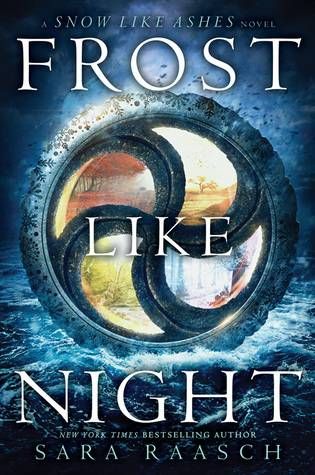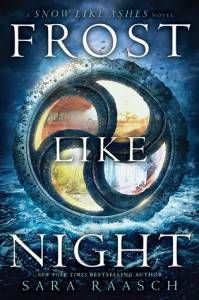 144. * Frost Like Night by Sara Raasch (Sept 20): Angra is alive, his Decay is spreading—and no one is safe.
Meira will do anything to save her world. With Angra trying to break through her mental defenses, she desperately needs to learn to control her own magic—so when the leader of a mysterious Order from Paisly offers to teach her, she jumps at the chance. But the true solution to stopping the Decay lies in a labyrinth deep beneath the Season Kingdoms. To defeat Angra, Meira will have to enter the labyrinth, destroy the very magic she's learning to control—and make the biggest sacrifice of all.
Mather will do anything to save his queen. He needs to rally the Children of the Thaw, find Meira—and finally tell her how he really feels. But with a plan of attack that leaves no kingdom unscathed and a major betrayal within their ranks, winning the war—and protecting Meira—slips farther and farther out of reach.
Ceridwen will do anything to save her people. Angra had her brother killed, stole her kingdom, and made her a prisoner. But when she's freed by an unexpected ally who reveals a shocking truth behind Summer's slave trade, Ceridwen must take action to save her true love and her kingdom, even if it costs her what little she has left.
As Angra unleashes the Decay on the world, Meira, Mather, and Ceridwen must bring the kingdoms of Primoria together…or lose everything.
145. Kids of Appetite by David Arnold (Sept 20): Victor Benucci and Madeline Falco have a story to tell.
It begins with the death of Vic's father.
It ends with the murder of Mad's uncle.
The Hackensack Police Department would very much like to hear it.
But in order to tell their story, Vic and Mad must focus on all the chapters in between.
This is a story about:
1. A coded mission to scatter ashes across New Jersey.
2. The momentous nature of the Palisades in winter.
3. One dormant submarine.
4. Two songs about flowers.
5. Being cool in the traditional sense.
6. Sunsets & ice cream & orchards & graveyards.
7. Simultaneous extreme opposites.
8. A narrow escape from a war-torn country.
9. A story collector.
10. How to listen to someone who does not talk.
11. Falling in love with a painting.
12. Falling in love with a song.
13. Falling in love.
146. Metaltown by Kristin Simmons (Sept 20): The rules of Metaltown are simple: Work hard, keep your head down, and watch your back. You look out for number one, and no one knows that better than Ty. She's been surviving on the factory line as long as she can remember. But now Ty has Colin. She's no longer alone; it's the two of them against the world. That's something even a town this brutal can't take away from her. Until it does.
Lena's future depends on her family's factory, a beast that demands a ruthless master, and Lena is prepared to be as ruthless as it takes if it means finally proving herself to her father. But when a chance encounter with Colin, a dreamer despite his circumstances, exposes Lena to the consequences of her actions, she'll risk everything to do what's right.
In Lena, Ty sees an heiress with a chip on her shoulder. Colin sees something more. In a world of disease and war, tragedy and betrayal, allies and enemies, all three of them must learn that challenging what they thought was true can change all the rules.
147. The Odds of Lightning by Jocelyn Davies (Sept 20): Tiny, Lu, Will and Nathaniel used to be best friends. Then life-defining events the summer before high school tore them apart. Now, three years later, they hardly talk anymore. Nathaniel has become obsessed with winning the prestigious science scholarship that his genius older brother once won. Will has risen from anonymity to popular soccer star. Lu grew into a brash, impetuous actress. And shy, poetic Tiny has slowly been fading away.
But fate weaves their lives together again the night before the SATs, during a wild thunderstorm that threatens to shut down New York City. And lightning strikes.
Before they know what's hit them, the four teens embark on an epic all-night adventure to follow their dreams, fall in and out of love, reconcile the past, and overcome the fears that have been driving them since that one lost summer. And by the time the sun rises, odds are they'll discover that there's a fine line between science and magic, and that the mysteries of love and friendship can't be explained.
148. Ripple by Heather Smith Meloche (Sept 20): With her impossible-to-please grandmother on her back about college and her disapproving step-dad watching her every move, Tessa would do anything to escape the pressure-cooker she calls home. So she finds a shot of much-needed power and confidence by hooking up with boys, even though it means cheating on her boyfriend. But when she's finally caught red-handed, she'll do anything she can to cover up what she's done.
Jack is a prankster who bucks the system every chance he gets—each transgression getting riskier and riskier. He loves the thrill, and each adventure allows a little release because his smug smile and suave demeanor in the face of authority doesn't make life at home with his mom any less tough. He tries to take care of her, but the truth is he's powerless in the face of her fragile mental health. So he copes in his own way, by defacing public property and pulling elaborate pranks, though he knows in the end this'll only screw up his life even more.
As they both try not to let their self-destructive patterns get the best of them, Tessa and Jack gravitate toward one another, discovering the best parts of themselves in the process. An honest portrayal of the urges that drive us and finding the strength to overcome them.
149. Stalking Jack the Ripper by Kerri Maniscalco (Sept 20): Seventeen-year-old Audrey Rose Wadsworth was born a lord's daughter, with a life of wealth and privilege stretched out before her. But between the social teas and silk dress fittings, she leads a forbidden secret life.
Against her stern father's wishes and society's expectations, Audrey often slips away to her uncle's laboratory to study the gruesome practice of forensic medicine. When her work on a string of savagely killed corpses drags Audrey into the investigation of a serial murderer, her search for answers brings her close to her own sheltered world.
150. Stealing Snow by Danielle Paige (Sept 20): Seventeen-year-old Snow has spent the majority of her life within the walls of the Whittaker Institute, a high security mental hospital in upstate New York. Deep down, she knows she's not crazy and doesn't belong there. When she meets a mysterious, handsome new orderly and dreams about a strange twisted tree she realizes she must escape and figure out who she really is.
Using her trusting friend Bale as a distraction, Snow breaks free and races into the nearby woods. Suddenly, everything isn't what it seems, the line between reality and fantasy begins to blur, and she finds herself in icy Algid–her true home–with witches, thieves, and a strangely alluring boy named Kai, none of whom she's sure she can trust. As secret after secret is revealed, Snow discovers that she is on the run from a royal lineage she's destined to inherit, a father more powerful and ruthless than she could have imagined, and choices of the heart that could change the fate of everything…including Snow's return to the world she once knew.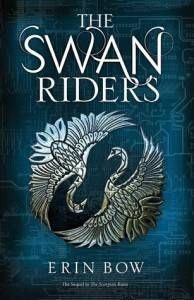 151. * The Swan Riders by Erin Bow (Sept 20): Greta Stuart had always known her future: die young. She was her country's crown princess, and also its hostage, destined to be the first casualty in an inevitable war. But when the war came it broke all the rules, and Greta forged a different path.
She is no longer princess. No longer hostage. No longer human. Greta Stuart has become an AI.
If she can survive the transition, Greta will earn a place alongside Talis, the AI who rules the world. Talis is a big believer in peace through superior firepower. But some problems are too personal to obliterate from orbit, and for those there are the Swan Riders: a small band of humans who serve the AIs as part army, part cult.
Now two of the Swan Riders are escorting Talis and Greta across post-apocalyptic Saskatchewan. But Greta's fate has stirred her nation into open rebellion, and the dry grassland may hide insurgents who want to rescue her – or see her killed. Including Elian, the boy she saved—the boy who wants to change the world, with a knife if necessary. Even the infinitely loyal Swan Riders may not be everything they seem.
Greta's fate—and the fate of her world—are balanced on the edge of a knife in this smart, sly, electrifying adventure.
152. Three Dark Crowns by Kendare Blake (Sept 20): Every generation on the island of Fennbirn, a set of triplets is born: three queens, all equal heirs to the crown and each possessor of a coveted magic. Mirabella is a fierce elemental, able to spark hungry flames or vicious storms at the snap of her fingers. Katharine is a poisoner, one who can ingest the deadliest poisons without so much as a stomachache. Arsinoe, a naturalist, is said to have the ability to bloom the reddest rose and control the fiercest of lions.
But becoming the Queen Crowned isn't solely a matter of royal birth. Each sister has to fight for it. And it's not just a game of win or lose…it's life or death. The night the sisters turn sixteen, the battle begins. The last queen standing gets the crown.
If only it was that simple. Katharine is unable to tolerate the weakest poison, and Arsinoe, no matter how hard she tries, can't make even a weed grow. The two queens have been shamefully faking their powers, taking care to keep each other, the island, and their powerful sister Mirabella none the wiser. But with alliances being formed, betrayals taking shape, and ruthless revenge haunting the queens' every move, one thing is certain: the last queen standing might not be the strongest…but she may be the darkest.
153. Vassa in the Night by Sarah Porter (Sept 20): In the enchanted kingdom of Brooklyn, the fashionable people put on cute shoes, go to parties in warehouses, drink on rooftops at sunset, and tell themselves they've arrived. A whole lot of Brooklyn is like that now—but not Vassa's working-class neighborhood.
In Vassa's neighborhood, where she lives with her stepmother and bickering stepsisters, one might stumble onto magic, but stumbling out again could become an issue. Babs Yagg, the owner of the local convenience store, has a policy of beheading shoplifters—and sometimes innocent shoppers as well. So when Vassa's stepsister sends her out for light bulbs in the middle of night, she knows it could easily become a suicide mission.
But Vassa has a bit of luck hidden in her pocket, a gift from her dead mother. Erg is a tough-talking wooden doll with sticky fingers, a bottomless stomach, and a ferocious cunning. With Erg's help, Vassa just might be able to break the witch's curse and free her Brooklyn neighborhood. But Babs won't be playing fair. . . .
154. * Witch's Pyre by Josephine Angelini: Lily Proctor has come a long way from the weak, sickly girl she used to be. She has gained power as a witch and a leader, found her way home, chosen to face battle again, and (after losing her first love and being betrayed by her new love) she has learned more about loss and grief than she ever wanted to know.
Thrust once again into a society different from anything they have ever seen, Lily and her coven are determined to find answers―to find a new path to victory, a way to defeat the monstrous Woven without resorting to nuclear weapons or becoming a tyrannical mass murderer like her alternate self, Lillian. But sometimes winning requires sacrifices . . . and when the only clear path to victory lies at Lillian's side, what price will Lily be willing to pay?
155. Bright Smoke, Cold Fire by Rosamund Hodge (Sept 27): When the mysterious fog of the Ruining crept over the world, the living died and the dead rose. Only the walled city of Viyara was left untouched.
The heirs of the city's most powerful—and warring—families, Mahyanai Romeo and Juliet Catresou share a love deeper than duty, honor, even life itself. But the magic laid on Juliet at birth compels her to punish the enemies of her clan—and Romeo has just killed her cousin Tybalt. Which means he must die.
Paris Catresou has always wanted to serve his family by guarding Juliet. But when his ward tries to escape her fate, magic goes terribly wrong—killing her and leaving Paris bound to Romeo. If he wants to discover the truth of what happened, Paris must delve deep into the city, ally with his worst enemy . . . and perhaps turn against his own clan.
Mahyanai Runajo just wants to protect her city—but she's the only one who believes it's in peril. In her desperate hunt for information, she accidentally pulls Juliet from the mouth of death—and finds herself bound to the bitter, angry girl. Runajo quickly discovers Juliet might be the one person who can help her recover the secret to saving Viyara.
Both pairs will find friendship where they least expect it. Both will find that Viyara holds more secrets and dangers than anyone ever expected. And outside the walls, death is waiting.
156. * Crooked Kingdom by Leigh Bardugo (Sept 27): Kaz Brekker and his crew have just pulled off a heist so daring even they didn't think they'd survive. But instead of divvying up a fat reward, they're right back to fighting for their lives. Double-crossed and left crippled by the kidnapping of a valuable team member, the crew is low on resources, allies, and hope. As powerful forces from around the world descend on Ketterdam to root out the secrets of the dangerous drug known as jurda parem, old rivals and new enemies emerge to challenge Kaz's cunning and test the team's fragile loyalties. A war will be waged on the city's dark and twisting streets―a battle for revenge and redemption that will decide the fate of magic in the Grisha world.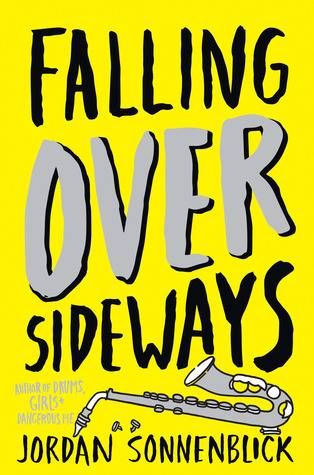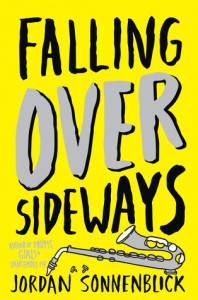 157. Falling Over Sideways by Jordan Sonnenblick (Sept 27): Claire's life is a joke . . . but she's not laughing. While her friends seem to be leaping forward, she's dancing in the same place. The mean girls at school are living up to their mean name, and there's a boy, Ryder, who's just as bad, if not worse. And at home, nobody's really listening to her — if anything, they seem to be more in on the joke than she is.
Then into all of this (not-very-funny-to-Claire) comedy comes something intense and tragic — while her dad is talking to her at the kitchen table, he falls over with a medical emergency. Suddenly the joke has become very serious — and the only way Claire, her family, and her friends are going to get through it is if they can find a way to make it funny again.
158. * The Fever Code by James Dashner (Sept 27): Once there was a world's end.
The forests burned, the lakes and rivers dried up, and the oceans swelled.
Then came a plague, and fever spread across the globe. Families died, violence reigned, and man killed man.
Next came WICKED, who were looking for an answer. And then they found the perfect boy.
The boy's name was Thomas, and Thomas built a maze.
Now there are secrets.
There are lies.
And there are loyalties history could never have foreseen.
This is the story of that boy, Thomas, and how he built a maze that only he could tear down.
All will be revealed.
A prequel to the worldwide Maze Runner phenomenon, The Fever Code is the book that holds all the answers. How did WICKED find the Gladers? Who are Group B? And what side are Thomas and Teresa really on? Lies will be exposed. Secrets will be uncovered. Loyalties will be proven. Fans will never see the truth coming.
159. Interference by Kay Honeyman (Sept 27): As a Congressman's daughter in Washington, DC, Kate Hamilton is good at getting what she wants — what some people might call "interfering." But when her family moves to West Texas so her dad can run in a special election, Kate encounters some difficulties that test all her political skills. None of her matchmaking efforts go according to plan. Her father's campaign gets off to a rough start. A pro tip for moving to Texas: Don't slam the star quarterback's hand in a door. And whenever Kate messes up, the irritatingly right (and handsome) Hunter Price is there to witness it. But Kate has determination and a good heart, and with all her political savvy — and a little clever interference — she'll figure out what it takes to make Red Dirt home.
160. * Like a River Glorious by Rae Carson (Sept 27): After a harrowing journey across the country, Leah Westfall and her friends have finally arrived in California and are ready to make their fortunes in the Gold Rush. Lee has a special advantage over the other new arrivals in California—she has the ability to sense gold, a secret known only by her handsome best friend Jefferson and her murdering uncle Hiram.
Lee and her friends have the chance to be the most prosperous settlers in California, but Hiram hasn't given up trying to control Lee and her power. Sabotage and kidnapping are the least of what he'll do to make sure Lee is his own. His mine is the deepest and darkest in the territory, and there Lee learns the full extent of her magical gift, the worst of her uncle, and the true strength of her friendships. To save everyone, she vows to destroy her uncle and the empire he is building—even at the cost of her own freedom.
161. Strange The Dreamer by Laini Taylor (Sept 27): Strange the Dreamer is the story of:
the aftermath of a war between gods and men
a mysterious city stripped of its name
a mythic hero with blood on his hands
a young librarian with a singular dream
a girl every bit as perilous as she is imperiled
alchemy and blood candy, nightmares and godspawn, moths and monsters, friendship and treachery, love and carnage.
Welcome to Weep.
162. * Swarm by Scott Westerfeld, Margo Lanagan, Deborah Biancotti (Sept 27): They thought they'd already faced their toughest fight. But there's no relaxing for the reunited Zeroes.
These six teens with unique abilities have taken on bank robbers, drug dealers and mobsters. Now they're trying to lay low so they can get their new illegal nightclub off the ground.
But the quiet doesn't last long when two strangers come to town, bringing with them a whole different kind of crowd-based chaos. And hot on their tails is a crowd-power even more dangerous and sinister.
Up against these new enemies, every Zero is under threat. Mob is crippled by the killing-crowd buzz—is she really evil at her core? Flicker is forced to watch the worst things a crowd can do. Crash's conscience—and her heart—get a workout. Anon and Scam must both put family loyalties on the line for the sake of survival. And Bellwether's glorious-leader mojo deserts him.
Who's left to lead the Zeroes into battle against a new, murderous army?
163. A Taste for Monsters by Matthew J. Kirby (Sept 27): IT'S LONDON 1888, and Jack the Ripper is terrorizing the people of the city. Evelyn, a young woman disfigured by her dangerous work in a matchstick factory, who has nowhere to go, does not know what to make of her new position as a maid to the Elephant Man in the London Hospital. Evelyn wants to be locked away from the world, like he is, shut in from the filth and dangers of the streets. But in Joseph Merrick, the Elephant Man, she finds a gentle kindred who does not recoil from her and who understands her pain. When the murders begin, however, Joseph and Evelyn are haunted nightly by the ghosts of the Ripper's dead, setting Evelyn on a path to facing her fears and uncovering humanity's worst nightmares.
164. The Women in the Walls by Amy Lukavics (Sept 27): Lucy Acosta's mother died when she was three. Growing up in a Victorian mansion in the middle of the woods with her cold, distant father, she explored the dark hallways of the estate with her cousin, Margaret. They're inseparable—a family.
When her aunt Penelope, the only mother she's ever known, tragically disappears while walking in the woods surrounding their estate, Lucy finds herself devastated and alone. Margaret has been spending a lot of time in the attic. She claims she can hear her dead mother's voice whispering from the walls. Emotionally shut out by her father, Lucy watches helplessly as her cousin's sanity slowly unravels. But when she begins hearing voices herself, Lucy finds herself confronting an ancient and deadly legacy that has marked the women in her family for generations.