Opinion
Would You Give This Author A Second Chance?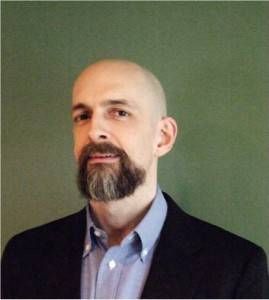 I recently learned a valuable literary lesson: Neal Stephenson is not for the faint of heart. And by "faint of heart," I mean "anyone with the crazy notion that 10 words may sometimes be more appropriate than 1,532." Yes, Mr. Stephenson is a tad verbose.
Before spending a month trudging through his most recent novel, the 1,000—page geektastic thriller REAMDE, and despite the protestations of his almost insufferably passionate fans, I'd never read him before. It turned out, though, that REAMDE was a true test for my "don't DNF" mantra. It's way too long, the plot is often way too convenient, and much of it (about video-gaming and guns) is just way too dull. And so now I have to decide whether to read Stephenson ever again.
Book Rioter Rachel recently covered the question of whether to read a writer's backlist if you read his/her most recent book and loved it. But what if you read an author for the first time and aren't swooning? Does s/he get a second chance? Or, because there are a million books out there, is the first impression the only one you'll allow?
Me? I'm securely in the "second chance" camp. That's to say, it's definitely worth dipping into an author's backlist. Snap judgments (and I use that term loosely having spent a month reading REAMDE) are counterproductive in the bookish world!
Indeed, for authors like Stephenson or Margaret Atwood (I recently read her for the first time, also — Oryx and Crake — and was sad to discover I didn't much enjoy it either), who have long histories and loyal fans, I think it is important not to give up after one. One clunker should not an author define.
My recent reading experiences with Stephenson and Atwood sure illustrate why the Book Riot Reading Pathways feature is valuable. Starting in the wrong place with a writer can really lead to a negative (and often false) perception — and even with the best intentions to give a writer another chance, it may take some time. What if you'd read Zadie Smith's The Autograph Man before White Teeth, or Richard Russo's Bridge of Sighs before Empire Falls, or John Irving's Until I Find You before A Prayer For Owen Meany!?
Now, if you'll excuse me, I'm off to find copies of Snow Crash and The Handmaid's Tale.