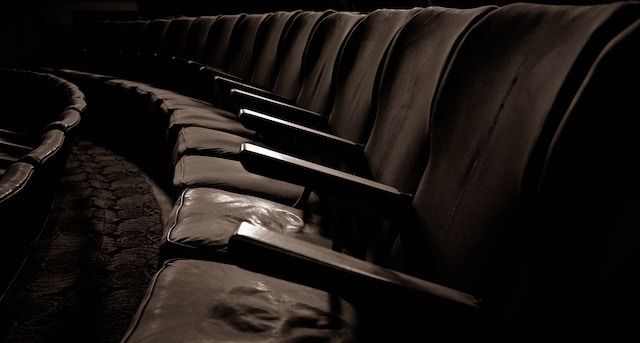 Lists
All the Tony Award Winners for Best Play That Were Not Written by White Men
This content contains affiliate links. When you buy through these links, we may earn an affiliate commission.
It is almost time for Broadway's biggest night: the Tony Awards! My inner theatre geek is filled with joy. While I can't wait to see the amazing numbers from all the big musicals, what I really want to see is what wins Best Play. However, the straight plays don't get as much attention as the flashy show tunes. So I thought I'd put together a round up of some of the Best Play winners from the Tony Awards' 73 year history.
First, I thought I'd list all the Best Play-winning titles written by women. But I discovered there were only FOUR. Then I thought I'd look for all the authors of color who had won. Only THREE. Yikes. So in the end, I am presenting you with a list of ALL of the shows that have won a Tony Award for Best Play that were not written by white men. Sadly, it is a short list. But we celebrate them here.
1956
The husband and wife writing team crafted this dramatization of Anne's famous diary, which also won the Pulitzer Prize for Drama the same year. This portrait of a young girl coming of age during the Nazi occupation of the Netherlands is still performed in theatres all over the world today.
1974
This compelling drama presents a picture of a black family in crisis in 1970s Harlem. The father, a poet, works as a house painter to support his family as his son returns home from the Air Force to an uncertain future.
1987
Fences by August Wilson
Wilson wrote ten plays that comprise his Pittsburgh Cycle, with each play focusing on a different decade, illustrating various facets of the African American experience in the 20th century. Fences is set in in 1957 and follows Troy Maxson, an aging man whose thwarted dreams have left him frustrated and struggling with fractured relationships with his wife and son.
1988
The play is a riveting reimagining of Puccini's Madama Butterfly, loosely based on an actual relationship between a French ambassador and a Chinese opera star. The play examines the stereotypes that Americans have of Asian women in particular and the differences between Eastern and Western culture on the whole.
1989
The play is made up of a series of vignettes that follow Heidi Holland from high school in the '60s, through her college years and budding career, and into adulthood in the '80s. We watch Heidi's various romantic relationships come and go, as do her friendships, which are altered by time and circumstance. It is an insightful exploration of the changing roles of women at that time.
1998
Art by Yasmina Reza
Serge has spent an astronomical amount of money on a modern painting. His friends Marc and Yvan are astonished, unsettled, and unsure how to respond to this surprising purchase. As the men debate over the painting, the very foundations of their friendship are tested in this clever, sophisticated comedy.
2009
Nearly a decade after her 1998 award, Reza won another Best Play Tony for this scathing, clever dark comedy. The play takes place over the course of one evening as two sets of parents come together to discuss a playground incident between their 11-year-old boys. The polite discussion goes downhill fast, and the niceties turn into a brawl.
The good news is that the nominees for Best Play in recent years have definitely showcased a more diverse mix of authors. The bad news is that we haven't seen a non-white, non-male winner in a decade. This year's nominees include both a woman and a black man, so maybe this will be the year we diversify that winners list again. Fingers crossed!
Choir Boy by Tarell Alvin McCraney
The Ferryman by Jez Butterworth
Gary: A Sequel to Titus Andronicus by Taylor Mac
Ink by James Graham
What the Constitution Means to Me by Heidi Schreck
Need more theatre content in your reading life? Check these out:
5 Contemporary Plays for the Theatre Newbie
9 Plays for Theatre Beginners by Diverse Authors