This content contains affiliate links. When you buy through these links, we may earn an affiliate commission.
Most teenagers are assigned Hamlet sometime in high school. They typically find the excessive length intimidating and the iambic pentameter incomprehensible. They read the Cliff Notes, bluff their way through the test, and then promptly vow never to read a play again.
And then there are kids like me. I was kind of into it. Sure, it was a challenge, but I discovered that I really enjoyed reading plays. I loved being in the characters' heads, feeling the heightened drama, and imagining the accents as the dialogue rolled off the page. Now, a few decades later, I still love plays and read a few every year. And while I do like Shakespeare, my tastes run a bit more modern these days.
Along with many of you, I am participating in the 2018 Read Harder Challenge, and I was overjoyed to see that one of the prompts is a one-sitting book. I immediately thought, "The play's the thing!" I know part of what I love about a reading challenge is the opportunity to try an unfamiliar genre or read outside my usual comfort zone. So for my fellow readers looking to try something new, here are a few plays that provide an accessible venture into the world of theatre.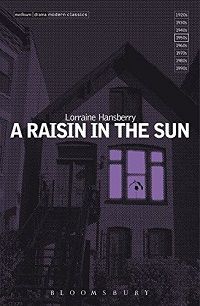 This is the story of the Youngers, a working class African American family living in cramped housing in the south side of Chicago in the 1950s. The payout from an insurance policy creates the possibility to grasp dreams that have been thus far out of reach, but those dreams won't come without a struggle. A Raisin in the Sun was the first play written by a black woman to be produced on Broadway, and its opening was a landmark moment in changing the landscape of theatre. Published in 1959, this classic is every bit as resonant and timely today almost 60 years later.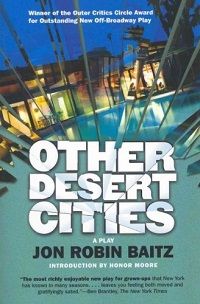 It is Christmas Eve, and after several years away, Brooke Wyeth returns home to Palm Springs to confront her estranged family. She has come to warn them of the impending release of her memoir, which will expose some painful, harrowing moments in her family's life. Her well-known parents, big players in Republican circles, plead with her to keep their familial secrets private. What ensues is a domestic showdown that is razor sharp, often funny, and emotionally gripping.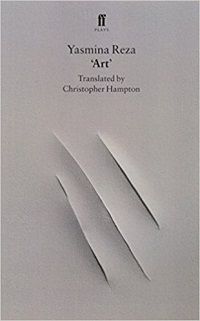 ART BY YASMINA REZA, TRANSLATED BY CHRISTOPHER HAMPTON
Serge has spent an astronomical amount of money on a modern painting. It is completely white. His friends Marc and Yvan are astonished, unsettled, and unsure how to respond to this unexpected purchase. As the three men engage, the very foundations of their friendship are tested and tried as they evaluate who they really are and what they mean to each other. This clever, sophisticated comedy is a lively exploration of the meaning and value of both friendship and art.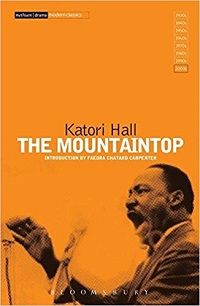 The setting is room 306 of the Lorraine Motel in Memphis in 1968, on the eve of Martin Luther King Jr.'s assassination. King has just returned from giving his "I've been to the Mountaintop" speech at the Mason Temple when a maid comes to deliver a cup of coffee. The imaginative encounter that follows paints a picture of King that shows both the confident, charismatic public figure we know, and the very real human being we did not always see, as faulty, questioning, and frustrated as any other man.
Events unfold in real time over the course of a Thanksgiving dinner as three generations of the Blake family squeeze into the shabby lower Manhattan apartment of the youngest daughter. The parents struggle to accept that their young adult children have left their childhood home and traditions, and the children are alarmed at their grandmother's rapidly deteriorating health. Resentments and secrets bubble quietly under the surface until everyone must finally reckon with the realities that no one wants to face.
For more play ideas, be sure to check out this list of 100 Must-Read Plays Not by Shakespeare. Anyone else reading a play for the Read Harder Challenge? I'd love to hear what you've picked!