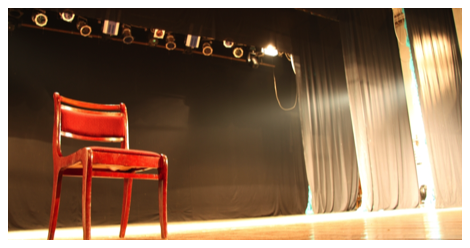 Lists
50 Must-Read Plays by Women
This content contains affiliate links. When you buy through these links, we may earn an affiliate commission.
For as long as there have been plays, there have been plays by women. Unfortunately, like many arts, theater has long been dominated by men and the preservation of men's work, often at the cost of women. Some of the most groundbreaking and moving plays have been written by women, but they are often under-produced and under-acknowledged. Even this list is absent some important works simply because it is now nearly impossible to purchase copies of them.
Nevertheless, the wealth of wonderful theater created by women ranges from historical drama to time-travel comedy. Below is a tip of the wonderful iceberg of plays by women.
This first book isn't technically a play, but no list of plays by women would be complete without mention of The Kilroys List. This collection embodies the mission of The Kilroys, an advocacy group founded in 2013 to raise awareness for the underutilized work of female and female-identifying playwrights.
After suffering a major loss while he was on a cross-country bike trip, 21 year-old Leo seeks solace from his feisty 91-year-old grandmother Vera in her West Village apartment. Over the course of a single month, these unlikely roommates infuriate, bewilder, and ultimately reach each other. 4000 Miles looks at how two outsiders find their way in today's world.
Since it opened on Broadway in 1959, Lorraine Hansberry's award-winning drama about the hopes and aspirations of a struggling, working-class family living on the South Side of Chicago has been a classic. Connecting profoundly with the experience of black America, this play changed American theater forever.
In the Obie Award–winning play "Beauty's Daughter," Diane yearns to free herself from her soul-deadening surroundings, where people drown their unfulfilled aspirations in drugs and alcohol. The sheer exuberance of language that pours forth in Dael Orlandersmith's plays has dazzled critics and audiences alike.
BFE by Julia Cho
Cute blondes are disappearing from her strip mall-covered suburban town, but fourteen-year-old Panny is more concerned with surviving adolescence. Raised by an unbalanced mother who thinks the perfect birthday gift is plastic surgery and a shy uncle who spends most of his time painting miniatures, Panny is afraid she's hopelessly different. Thanks to a fortuitous misdial, she strikes up a phone friendship that seems to be the connection she's been longing for.
"Blasted" opened in 1995, making front-page headlines and outraging some critics who thought her premise that there was a connection between a rape in a Leeds hotel room and the hellish devastation of civil war was simply an attempt to shock audiences. Brutal and graphic, "Blasted" is important but not for the faint of heart.
An irreverent comedy by Lauren Yee that skewers every cliche about Asian American identity. The Wongs are American as apple pie. Desdemona dreams of Princeton but could use some help with her calculus. Her brother Upton wants to be a World of Warcraft champion but needs more free time to train. Upton solves both their problems by bringing an indentured servant home one day, but they soon discover that "Ching Chong" has American dreams of his own.
Five lost people come together at a community center class to try and find some meaning in their lives. Counting to ten can be harder than you think. Over six tangled weeks, their lives become knotted together in this tender and funny play.
This Pulitzer Prize–winner is a deeply touching and funny play about three eccentric sisters from a small Southern town rocked by scandal when Babe, the youngest, shoots her husband. Humor and pathos abound as the sisters unite with an intense young lawyer to save Babe from a murder charge, and overcome their family's painful past.
Detroit '67 by Dominique Morisseau
Motown music is getting the party started, and Chelle and her brother Lank are making ends meet by turning their basement into an after-hours joint. But when a mysterious woman finds her way into their lives, the siblings clash over much more than the family business. As their pent-up feelings erupt, so does their city, and they find themselves caught in the middle of the '67 riots. Detroit '67 explores a moment in history that exploded racial tensions and perception in America.
Amid the chaos of the Liberian Civil War, the captive wives of a rebel officer band together to form a fragile community—until the balance of their lives is upset by the arrival of a new girl. Drawing on reserves of wit and compassion, "Eclipsed" reveals distinct women who must discover their own means of survival in this chilling and humanizing story of transformation and renewal in a hostile world of horrors not of their own making.
Adapted from the oral history of two real women, "Having Our Say" opens as 103-year-old Sadie Delany and 101-year-old Bessie Delany welcome us into their home. As they prepare a celebratory dinner in remembrance of their father's birthday, they take us on a remarkable journey through the last hundred years of our nation's history, recounting a fascinating series of events and anecdotes drawn from their rich family history and careers as pioneering African American women.
ENRON by Lucy Prebble
At once a case study and an allegory, this play charts the notorious rise and fall of Enron and its founding partners Ken Lay and Jeffrey Skilling, who became reviled figures from the financial scandal of the century.
From its inception in 1974 to its highly acclaimed critical success on Broadway, the award-winning work has excited, inspired, and transformed audiences all over the country. Passionate and fearless, Shange's words reveal what it is to be of color and female in the twentieth century.
What happens when two sets of parents meet up to deal with the unruly behavior of their children? A calm and rational debate between grownups about the need to teach kids how to behave properly? Or a hysterical night of name-calling, tantrums, and tears before bedtime? A bitingly funny and whip smart examination of the things we don't think we teach or children.
Good Goods by Christina Anderson
Stacy returns to his hometown in the black south to tend to the family's general store after his father abandoned it. Rather than the store's sole employee, Truth, assuming the store's proprietorship, Stacey seizes the reins, setting up a battle between the two men. The play also follows the homecoming of Patricia, who is Stacey's partner in their touring cabaret act and grew up in the same town as him, with her new companion, a runaway bride named Sunny.
Mimi's cousin Jeremy has a PhD in physics, a brand new time machine and a plan. He's sending Mimi, a professional thief, back to 1863 to change history by providing Harriet Tubman with modern day guns. Lots and lots of guns.
Harvey by Mary Chase
When Elwood P. Dowd starts to introduce his imaginary friend Harvey, a six and a half foot rabbit, to guests at a dinner party, his sister, Veta, has seen as much of his eccentric behavior as she can tolerate. She decides to have him committed to a sanitarium to spare her daughter, Myrtle Mae, and their family from future embarrassment. Problems arise, however, when Veta herself is mistakenly assumed to be on the fringe of lunacy. The doctors commit Veta instead of Elwood, but when the truth comes out, the search is on for Elwood and his invisible companion.
A wildly funny, surprising, and devastating tale of survival as seen through the lens of a troubling relationship between a young girl and an older man. This Pulitzer Prize winning play is the story of a woman who learns the rules of the road and life from behind the wheel.
Machinal by Sophie Treadwell
Sophie Treadwell was an American journalist between the Great Wars. Among her assignments was the sensational case Ruth Snyder, whose lover helped her murder her husband and went to the electric chair. Out of this came "Machinal," a powerful expressionist drama about the dependent status of women and the living hell of a loveless marriage. Despite success on Broadway in 1928 with Clark Gable as the lover, the play was largely forgotten until the 1990s.
It is Annie's sixteenth birthday and her friends have decided to help her celebrate in style, complete with a brand new tattoo. Before her special night is over, however, Annie and her friends enter into a life altering pact. When Annie tries to make good on her promise to her friends, she is forced to take a good look at the world that surrounds her. A smart, realistic look at girlhood that dodges the traditional cliches of an urban, African American setting.
In the 1983 Pulitzer Prize–winning play, a daughter (originally played by Kathy Bates) announces to her mother that she will kill herself at the end of the evening, leading to an uneasy completion of routine tasks and a series of hopelessly ineffectual pleadings and confrontations.
When Suzanne, an African American writer, enters Ohio State University in 1949, little does she know what the supposed safe haven of academia holds in store. Years later, Suzanne is invited to return to the University to talk about the violence in her writing. A dark mystery unravels. The play is an intriguing, unusual and chilling look at the destructiveness of racism in the U.S.
Piaf by Pam Gems
In 2009 Pam Gems reworked her celebrated 1978 original, "Piaf." She vividly captures the glamour and squalor, the rise and fall of the complex, fragile, and enigmatic performer Edith Piaf, who continues to be remembered and revered for her exceptional voice and extraordinary life.
In five autobiographical vignettes, Charlayne Woodard tells of her premature birth; of growing up with her sister in Albany, New York; of Ku Klux Klan riders burning a cross in her grandparents' town in Georgia; and other tales of her family's survival through three generations of love, struggle, and triumph. This humorous and touching one-woman play won NAACP Theatre Awards for Best Play and Best Playwright.
Ruined by Lynn Nottage
A rain forest bar and brothel in the brutally war-torn Congo is the setting for this extraordinary play. The establishment's shrewd matriarch, Mama Nadi, keeps peace between customers from both sides of the civil war, as government soldiers and rebel forces alike choose from her inventory of women, many already "ruined" by rape and torture when they were pressed into prostitution. Inspired by interviews she conducted in Africa with Congo refugees, Nottage has crafted an engrossing and uncommonly human story with humor and song served alongside its postcolonial and feminist politics.
Sex by Mae West
A controversial figure in the 1920s, Mae West wrote her own starring role on Broadway. "Sex" ran for more than a year before it was closed by the police when West was tried and convicted of corrupting the morals of youth. Set in a Montreal brothel, the play confronts the issue of women separated by class and attitudes of sexuality. West's character learns the painful lesson that women are not bound in sisterhood simply because they have both shared the betrayal of men.
Stick Fly by Lydia R Diamond
The affluent African American LeVay family is gathering at their Martha's Vineyard home for the weekend, and brothers Kent and Flip have each brought their respective ladies home to meet the parents for the first time. Kent's fiancée Taylor, an academic whose father was an author, struggles to fit into the LeVay's upper-crust lifestyle. Kimber, on the other hand, is a self-described WASP who works with inner-city school children, and fits in easily. As the two newcomers butt heads over issues of race and privilege, longstanding family tensions reach a boiling point when secrets are revealed.
The story is deceptively simple: two young women in New York meet, talk about their boyfriends, feel a growing, unspoken attraction for each other, and finally kiss. And that one innocent kiss sets off a savage gay-bashing. Callie is holding down a job as a radio traffic reporter when she meets Sara, a Midwesterner who, against her parents' wishes, has moved to the city to teach third-grade students in the Bronx. Both have boyfriends, but as they get to know each other, their shared experiences and sense of humor create a strong bond. The tragic consequences of their kiss—the center of this powerful drama—serve as both an indictment of hatred and a moving study of the perils inherent in living life fully.
Sweat by Lynn Nottage
Nottage gets two mentions on this list because I just couldn't choose. This is her other Pulitzer Prize–winner. In one of the poorest cities in America, Reading, Pennsylvania, a group of down-and-out factory workers struggle to keep their present lives in balance, ignorant of the financial devastation looming in their near futures. Set in 2008, the powerful crux of this play is knowing the fate of the characters long before it's even in their sights. Based on Nottage's extensive research and interviews with real residents of Reading, "Sweat" is a topical reflection of the present and poignant outcome of America's economic decline.
When Mia is sent home from boarding school for drugging a fellow student, she has to face her tumultuous family. Her parents are estranged but her wealthy father has made the trip in from overseas. Her mother is a disturbed, self-centered alcoholic who fears and hates her daughter but loves her son so much that she reaches for the bottle whenever he's not around. Henry has given up school supposedly to focus on his artistic skills, but the real reason is to keep his mother together.
Watson: trusty sidekick to Sherlock Holmes; loyal engineer of Bell's first telephone; unstoppable super-computer that became reigning Jeopardy! champ; amiable techno-dweeb who, in the present day, is just looking for love. These four constant companions become one in this brilliantly witty, time-jumping, loving tribute (and cautionary tale) dedicated to the people—and machines—upon which we all depend.
A group of African American women have gathered for their weekly bridge party in 1940s Tennessee. The women must deal both with personal dilemmas and the racism of the era. They await the return of Cordie Cheek, a young black man acquitted of molesting a white woman. They soon learn, however, that he has been tortured and lynched on a bridge outside town. The women are confronted by newly-deputized white officers going house-to-house through the black area looking for guns to confiscate.
In a Sussex country house, the elderly Mrs. St Maugham lives with her unruly teenage granddaughter, Laurel. When Laurel's new governess, Miss Madrigal, arrives—without references—it seems they've met their match. As Miss Madrigal turns the house upside down, her own secrets start to unravel.
In a rundown movie theater in central Massachusetts, three underpaid employees sweep up popcorn in the empty theater and tend to one of the last thirty-five-millimeter projectors in the state. With keen insight and a ceaseless attention to detail, "The Flick" pays tribute to the power of movies and paints a heartbreaking portrait of three characters and their working lives.
This play traces the coming of age of Heidi Holland, a successful art historian, as she tries to find her bearings in a rapidly changing world. She watches as friends move from the idealism, political radicalism, and militant feminism. Heidi's own path to maturity involves two very different affairs and increasingly difficult contacts with the other women, now much-changed, who were a part of her childhood and college years.
A charming home in the South, a vicious family struggle for power and money. Regina, left to fend for herself in her family's patriarchal structure, and her prosperous brothers, looking to expand their power, battle for the money her dying husband will leave behind. When Horace comes home from the hospital, his family engages in an escalating scramble of bargains, tricks, and alliances, that will have fatal consequences.
The night before his assassination, Martin Luther King Jr. retires to room 306 in the now-famous Lorraine Motel after giving an acclaimed speech to a massive church congregation. When a mysterious young maid visits him to deliver a cup of coffee, King is forced to confront his past and the future of his people. Portraying rhetoric, hope, and ideals of social change, "The Mountaintop" also explores being human in the face of inevitable death.
A relatively recent off-Broadway hit, "The Wolves" follows nine teenage girls—members of an indoor soccer team—as they warm up, engage in banter and one-upmanship, and fight battles big and small with each other and themselves. As the teammates warm up in sync, a symphony of overlapping dialogue spills out their concerns, including menstruation (pads or tampons?), is Coach hung over?, eating disorders, sexual pressure, the new girl, and the Khmer Rouge (what it is, how to pronounce it, and do they need to know about it—"We don't do genocides 'til senior year"). By season's and play's end, amidst the wins and losses, rivalries and tragedies, they are warriors tested and ready—they are The Wolves.
Top Girls by Caryl Churchhill
Marlene hosts a dinner party in a London restaurant to celebrate her promotion to managing director of Top Girls employment agency. Her guests are five women from the past: Isabella Bird—the adventurous traveler; Lady Nijo—the medieval courtesan who became a Buddhist nun; Dull Gret—who led a crowd of women on a charge through hell in a Bruegel painting; Pope Joan—the early female pope who posed as a man; and last but not least Patient Griselda—an obedient wife out of Chaucer's Canterbury Tales. As the evening continues we are involved with the stories of all five women and the impending crisis in Marlene's own life.
A darkly comic fable of brotherly love, family identity, and the way we are defined by history. The play tells the story of Lincoln and Booth, two brothers whose names were given to them as a joke, foretelling a lifetime of sibling rivalry and resentment. Haunted by the past, the brothers are forced to confront the shattering reality of their future.
In New Orleans following the Great Depression, two middle-aged spinsters have sacrificed their own ambitions to look after their ne'er-do-well younger brother Julian. But when he unexpectedly returns home accompanied by his emotionally unstable, childlike young bride Lily, her aloof, aristocratic mother Albertine, and an unexplained large sum of money, Carrie and Anna suddenly find that the position of power they have always held has become unbalanced, leaving their lives in chaos.
Tribes by Nina Raine
Billy is the only deaf member of a loving yet comically dysfunctional British-Jewish family. His world is opened up when he meets Sylvia, a young woman who has grown up as the only hearing member of a deaf family. He quickly realizes how sheltered from the deaf world he has been by his family in their attempts to avoid making him feel like an "other." Much to his family's chagrin, Sylvia begins teaching Billy sign language and introducing him to the deaf community. As he grapples with his own identity, we, too, are forced to ask questions about the meaning of belonging, community, and family.
Trifles by Susan Glaspell
After a man is killed in his farmhouse, his wife is the main suspect. Over the course of the play several men and women explore the house for clues. The women uncover a familiar secret and must decide how much to reveal. A chilling statement on the meaning of justice and victimhood.
Trying by Joanna Glass
"Trying" is a two-character play based on the author's experience during the '60s when she worked for Francis Biddle, who had been Attorney General under Franklin Roosevelt. After the war, President Truman named him Chief Judge of the American Military Tribunal at Nuremberg. The play is about a young Canadian girl and an old Philadelphia aristocrat, "trying" to understand each other in what Biddle knows is the final year of his life.
A stunning work of "documentary theater" that explores the devastating human impact of the five days of riots following the Rodney King verdict. From nine months of interviews with more than two hundred people, Smith has chosen the voices that best reflect the diversity and tension of a city in turmoil: a disabled Korean man, a white male Hollywood talent agent, a Panamanian immigrant mother, a teenage black gang member, a macho Mexican American artist, Rodney King's aunt, beaten truck driver Reginald Denny, former Los Angeles police chief Daryl Gates, and other witnesses, participants, and victims.
Somewhere in Philadelphia, Elliot has returned from Iraq and is struggling to find his place in the world. Somewhere in a chat room, recovering addicts forge an unbreakable bond of support and love. The boundaries of family and community are stretched across continents and cyberspace as birth families splinter and online families collide.
In the early 1970s, before Roe v. Wade, before the Violence Against Women Act, Agnes has turned her quiet bed and breakfast into one of the few spots where victims of domestic violence can seek refuge. But to Agnes's dismay, her latest runaway, Mary Anne, is beginning to influence Agnes's college-bound daughter Penny. As the drums of a feminist revolution grow louder outside of Agnes's tiny world, Agnes is forced to confront her own presumptions about the women she's spent her life trying to help.
Wit by Margaret Edson
Vivian Bearing, a renowned professor of English who has spent years studying and teaching intricate seventeenth-century sonnets, has been diagnosed with advanced ovarian cancer. Confident of her ability to stay in control of events, she brings to her illness the same intensely rational and painstakingly methodical approach that has guided her stellar academic career. But as her disease and its excruciatingly painful treatment inexorably progress, she begins to question the single-minded values and standards that have always directed her.
Yellowman by Dael Orlandersmith
Alma and Eugene have known each other since they were young children. As their friendship blossoms into love, Alma struggles to free herself from her mother's poverty and alcoholism, while Eugene must contend with the legacy of being "yellow"—lighter-skinned than his brutal and unforgiving father.
What are your favorite plays by women? Want even more drama recommendations? We got 100 of them.