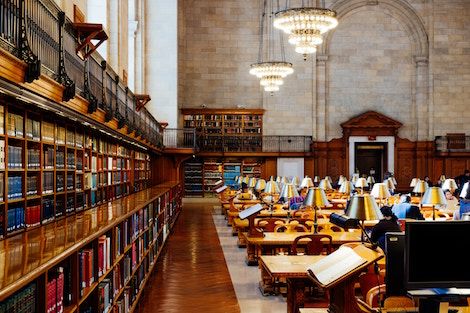 Libraries
Support Your Library During National Library Week
National Library Week (April 8–14) will be observed this year with the theme "Libraries Lead." The theme is relevant and important because in this digital age that is saturated with the pestilence of fake news and unending propaganda, libraries continue to lead and demonstrate that they are the cornerstone of democracy in our communities. To quote President Franklin D. Roosevelt, "Libraries are essential to the functioning of a democratic society. Libraries are the great symbol of freedom of the mind." Let us never forget that libraries are community builders, community centers for diverse populations, a center for the arts, a safe haven and commons for all, and they are champions of youth.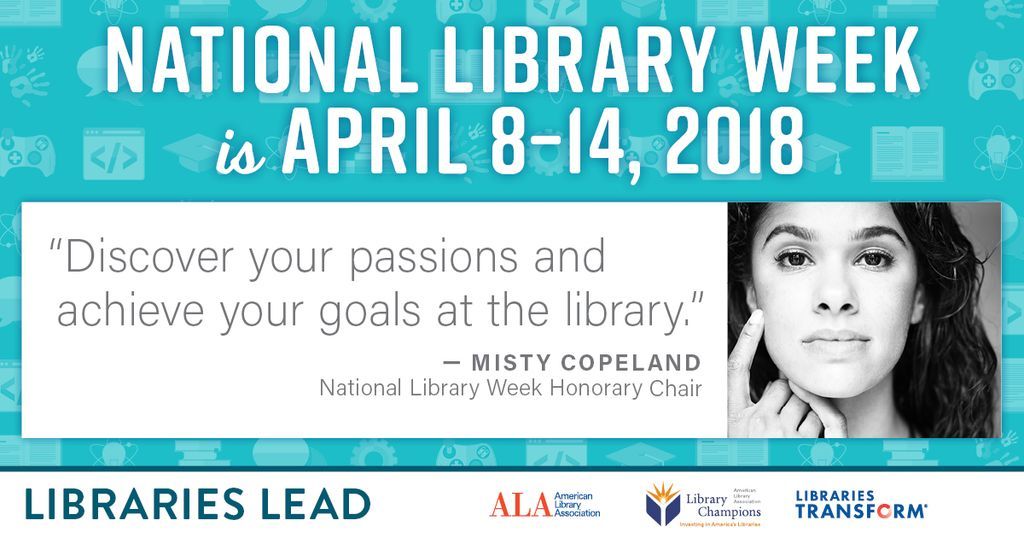 It is time to celebrate libraries and recognize their ceaseless importance. If you have not done so lately, get out and visit your local library during National Library Week. Check out what is new, what programs they are offering, or check out a new book or movie that you have been itching to get to. You may not know this, but libraries revitalize struggling neighborhoods and communities. They offer a plethora of opportunities to communities and attract individuals from around town. This leads to economic opportunities for various businesses and organizations. What other institution can do that?
You can also show support for your local library on social media. You can follow your local library on social media platforms they may be on like Facebook, Twitter, Snapchat, and Instagram. Snap some awesome photos of your library's programs or book displays and post those images using hashtags like #LibrariesTransform, #NationalLibraryWeek, #LibrariesofInstagram or #lovemylibrary. It does your library a great service to help them promote the amazing things they are working on or have worked on. Libraries have an amazing staff that work very hard to provide opportunities to communities, so it is important to show them some love every now and then. As a librarian, I can say that we genuinely appreciate it.
You can also make a small donation to your local library. Donations can be monetary or they can be in the form of used (but good) board games, game consoles, books, movies etc. But you can also donate/volunteer your time. Contrary to what many believe about library staff (that we read all day), there is actually so much work to be done. Volunteers are needed constantly and are vital to library operations. So if you have some extra time on your hands, stop by your local library and see if they need volunteers for an upcoming program, to shelve books, to assist with book sales or basically anything else they may need help with. Your library will appreciate it.
Libraries around the world do so many great things to foster community connections. I have touched on just a few of the ways you can help your local library celebrate National Library Week, but there are so many other things you can do to celebrate the importance of libraries. Libraries are a hub for communities and they are a place where people can go and truly find themselves. To quote Ray Bradbury, "I discovered me in the library. I went to find me in the library." Libraries have truly stood the test of time and will continue doing so. They will not become obsolete and they will always be a place where anybody and everybody can go and feel safe. Celebrate National Library Week with millions of others and enjoy your library for the amazing, educational institution it is.
For more information about National Library Week, visit these sites: I Love Libraries, and the ALA here and here.