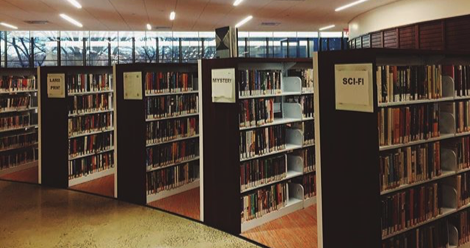 Libraries
The Magic of Investing in a New Library
This content contains affiliate links. When you buy through these links, we may earn an affiliate commission.
Last January, I was in my hometown and my dad suggested we go to the new library. He wasn't sure if we'd be able to find it in the new complex, but luckily a librarian was loading up a cart from the book drop-off and we were able to follow her in.
"I don't know if it'll be open," my dad said.
"It will be," I answered, my heart fluttering up facts from more than five years ago. "It's open until 5:00 on Saturdays."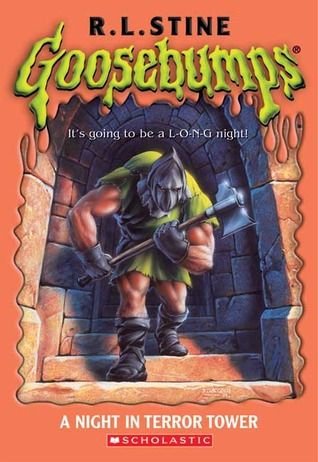 Growing up, my library was a magical place. My mom brought me every two weeks, and I would check out seven books, which was the limit you could take out at a time. I was proud of my library card and its scrawled signature. I threw myself into the Goosebumps series, into old-school YA classics.
But the library struggled. It didn't get proper funding. On a semi-annual basis, it would flood and be closed for several weeks as they tried to save the books, and as a result it always vaguely smelled of mold. It was a well-off town, but budgets rarely passed because people didn't want their taxes to go up, and the library had no room to grow. It was a tiny place in the basement of town hall. Despite all these struggles against funding, the library managed to run summer programming and keep a decent selection. It was my library, and so it was magical—but I still found myself wondering why other towns got libraries with gorgeous open glass architecture and YA shelves larger than one shelf wide.
Because that was the other problem: when I was eleven, I ran out of books in the young adult section. Literally, I had at some point checked out every book in the section. I moved on to Teen, but my mom wasn't thrilled with the selection of teen horror and sexy fantasy that I started bringing home. So we left the library for the local bookstore (where I continued to get teen horror and sexy fantasy but did also discover YA gems like the Thoroughbred books or the Royal Diaries series).
I loved my library, and it was magical, but it had no room to be everything it should have been for local kids. It was brilliant despite the world's efforts to shut it down, despite its lack of room, despite the flooding.
In January, we followed a librarian around a corner and through a door. My dad said something, but I didn't hear it. It was like a portal to another world.
The new library had one huge wall that was all glass and overlooked the lake. It was full of natural light. It had meeting rooms, a wide space of couches and chairs, and a gorgeous curving counter. It was new and sparkling and lovely. But most importantly, and this is the part that made me cry: there were a bunch of bookshelves that were empty. Their books couldn't fill the shelves. This library would have room to expand.
Neil Gaiman once said—in a talk about libraries and why our future depends on them—that one of the best ways to destroy a child's love of reading is to have no books around. There is an alternative me somewhere whose parents did not have the money to buy her books from a local bookstore every month. Or who didn't live near a bookstore at all. And if I had run out of books, for real, I am certain that I would have been a different person from the one I am proud to be today.
Books inspire us to be better, to be empathetic, to grow. Neil Gaiman and countless other authors, teachers, and librarians have argued the case of libraries and how much they do for children, for the love of reading and for their growth. Libraries matter. Having enough books matters.
I stood in my hometown library and I saw its magic finally realized. It brought tears to my eyes, thinking about the day I ran out of books, thinking about a young me saying that I wanted to go to the library, but not finding anything new to read. I looked around this new library, all thanks to people deciding a new library was worth the investment. And I saw what funding libraries looks like: sleek bookshelves ready to be packed with books, all for a young girl who will be able to wander in and pick them up and read, and read, and read, and read. And learn. And grow.