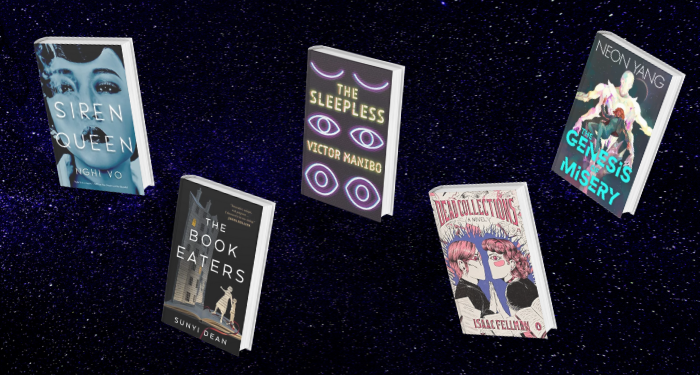 This content contains affiliate links. When you buy through these links, we may earn an affiliate commission.
Who doesn't love great, new queer SFF? Well, whoever they are, they're no friend of mine, because I can never get enough. And in 2022 we've got some truly exceptional science fiction and fantasy coming our way with a whole host of LGBTQ characters and queernormative worlds I know you're not going to be able to get enough of. We're talking bookish vampires (yes, plural), women who turn into dragons, blood AND music magic, not to mention some spacefaring outlaws. Tell me that doesn't sound like a dream. And don't even try to pretend like you're not excited about them, because you're the one who clicked on this article in the first place. Gotcha.
These 10 books are only the tip of the iceberg when it comes to this year's queer SFF, but they're a great place to start. From debut authors to fan favorites back at it again, you'll find them here. Several of the books are already out, while others will have to wait it out on your TBR in anxious anticipation of their release later this year. I know the feeling well —and I'm sure you do, too. But don't let that deter you, because these books are definitely worth the wait.
You can never have enough great queer SFF, am I right? Here are some more suggestions we've got for you: