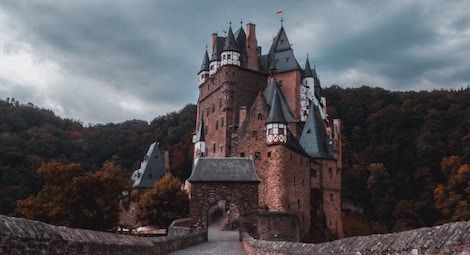 LGBTQ
50 Must-Read LGBT Fantasy Books
This content contains affiliate links. When you buy through these links, we may earn an affiliate commission.
Who doesn't love great LGBT fantasy books? If you're reading this, you probably do! But they can sometimes be hard to find, particularly amongst the heterosexual and cisgender nonsense and the LGBT science fiction and fantasy lists that bury the fantasy under the science fiction. This list of must-read LGBT fantasy books is here to help! It features 50 amazing queer fantasy books, from high/epic fantasy to urban fantasy to superheroes and everywhere in between.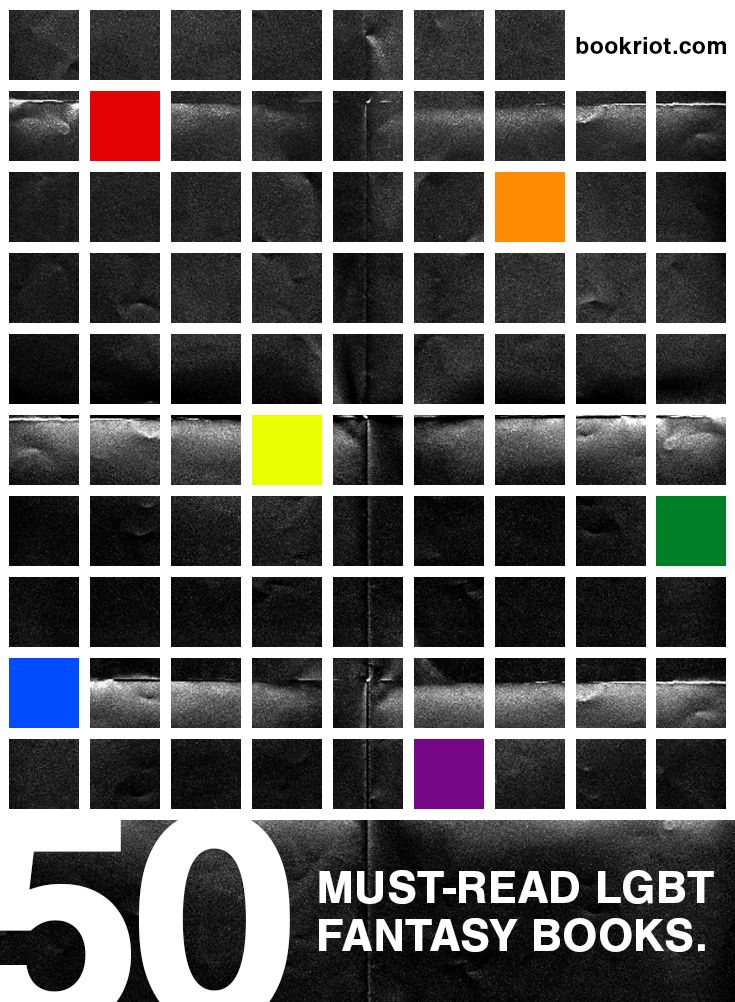 If you're a fan of LGBT YA fantasy books in particular, you're in luck: I've made a specific section of queer YA fantasy books just for you! There are also plenty for adults. I've noted what kind of LGBT+ representation can be found in each book in parentheses after the title. Enjoy and let me know in the comments what great books I dared leave off this list!
Young Adult lgbt fantasy books
"Brysen strives to be a great falconer—while his twin sister, Kylee, rejects her ancient gifts for the sport and wishes to be free of falconry. Together the twins must journey into the treacherous mountains to trap the Ghost Eagle, the greatest of the Uztari birds and a solitary killer. Brysen goes for the boy he loves and the glory he's long craved, and Kylee to atone for her past and to protect her brother's future."
"Zacriah Trovirn is concerned with two things in life: hunting and dodging Petrer, the boy who broke his heart. Heartbreak becomes a distant concern when Zacriah is taken to the Elven capital of Thessolina, where he is forced into King Dalior's new legion of shapeshifters. But Zacriah isn't a shapeshifter. With war looming on the horizon, Zacriah must learn to use his latent power to fight and protect those he loves before they are destroyed."
Dagger by Steven Dos Santos (G)
"Dagger Beaumont is a high school senior who's been recruited by a covert governmental organization dedicated to battling supernatural terrorism all over the globe.
However, Dagger's unresolved conflict over his missing brother could be his undoing, as he races around the world battling the Dark Reich, a diabolical organization on a quest unleash a mystical plague to enslave humanity. If that weren't treacherous enough, Dagger must juggle his life as a secret agent with his social life, where he faces romantic rivalry for the guy of his dreams."
The first book in a four-part paranormal series is set in Manhattan during the 1920s and follows a group of Diviners, teens with special paranormal powers. "The story is a wild new ride full of dames and dapper dons, jazz babies and Prohibition-defying parties, conspiracy and prophecy—and all manner of things that go bump in the neon-drenched night." The second book in particular focuses on two characters, one of whom is gay and the other who is asexual.
"Until superhero Dreadnought fell out of the sky and died right in front of her, Danny was trying to keep people from finding out she's transgender. But before he expired, Dreadnought passed his mantle to her, and those secondhand superpowers transformed Danny's body into what she's always thought it should be. Now there's no hiding that she's a girl. She doesn't have much time to adjust. Dreadnought's murderer—a cyborg named Utopia—still haunts the streets of New Port City, threatening destruction."
"Lei lives in a remote village with her father, where the decade-old trauma of watching her mother snatched by royal guards still haunts her. Now, the guards are back, and this time it's Lei they're after—the girl whose golden eyes have piqued the king's interest. Over weeks of training in the opulent but stifling palace, Lei and eight other girls learn the skills and charm that befit being a king's consort. But Lei does the unthinkable—she falls in love. Her forbidden romance becomes enmeshed with an explosive plot that threatens the very foundation of Ikhara."
Huntress by Malinda Lo (L)
"Kaede and Taisin, two seventeen-year-old girls, are picked to go on a dangerous and unheard-of journey to Tanlili, the city of the Fairy Queen. Taisin is a sage, thrumming with magic, and Kaede is of the earth, without a speck of the otherworldly. As members of their party succumb to unearthly attacks and fairy tricks, the two come to rely on each other and even begin to fall in love. But the Kingdom needs only one huntress to save it, and what it takes could tear Kaede and Taisin apart forever."
"Elliot is 13. He's smart and just a tiny bit obnoxious. Sometimes more than a tiny bit. When his class goes on a field trip and he can see a wall that no one else can see, he is given the chance to go to school in the Borderlands. It turns out that on the other side of the wall, classes involve a lot more weaponry and fitness training and fewer mermaids than he expected. On the other hand, there's Serene-Heart-in-the-Chaos-of-Battle, an elven warrior who is more beautiful than anyone Elliot has ever seen, and then there's her human friend Luke: sunny, blond, and annoyingly likable. There's even the chance Elliot might be able to change the world."
"Alex is a bruja, the most powerful witch in a generation…and she hates magic. At her Deathday celebration, Alex performs a spell to rid herself of her power. But it backfires. Her whole family vanishes into thin air, leaving her alone with Nova, a brujo she can't trust, but who may be Alex's only chance at saving her family."
Nimona by Noelle Stevenson (G)
"Nimona is an impulsive young shapeshifter with a knack for villainy. Lord Ballister Blackheart is a villain with a vendetta. As sidekick and supervillain, Nimona and Lord Blackheart are about to wreak some serious havoc. Their mission: prove to the kingdom that Sir Ambrosius Goldenloin and his buddies at the Institution of Law Enforcement and Heroics aren't the heroes everyone thinks they are. But as small acts of mischief escalate into a vicious battle, Lord Blackheart realizes that Nimona's powers are as murky and mysterious as her past."
"Welcome to Andover…where superpowers are common, but internships are complicated. Just ask high school nobody, Jessica Tran. Despite her heroic lineage, Jess is resigned to a life without superpowers and is merely looking to beef-up her college applications when she stumbles upon the perfect (paid!) internship—only it turns out to be for the town's most heinous super villain. On the upside, she gets to work with her longtime secret crush, Abby, who Jess thinks may have a secret of her own."
"Sallot Leon is a thief, and a good one at that. But gender fluid Sal wants nothing more than to escape the drudgery of life as a highway robber and get closer to the upper-class—and the nobles who destroyed their home. When Sal steals a flyer for an audition to become a member of The Left Hand—the Queen's personal assassins, named after the rings she wears—Sal jumps at the chance to infiltrate the court and get revenge. But the audition is a fight to the death filled with clever circus acrobats, lethal apothecaries, and vicious ex-soldiers."
"Betrothed since childhood to the prince of Mynaria, Princess Dennaleia has always known what her future holds. Now, Denna must learn the ways of her new home while trying to hide her growing magic. To make matters worse, she must learn to ride Mynaria's formidable warhorses—and her teacher is the person who intimidates her most, the prickly and unconventional Princess Amaranthine—called Mare—the sister of her betrothed. When a shocking assassination leaves the kingdom reeling, Mare and Denna reluctantly join forces to search for the culprit."
Otherbound by Corinne Duyvis (B)
"Amara is never alone. Not when she's protecting the cursed princess she unwillingly serves. She can't be alone, because a boy from another world experiences all that alongside her, looking through her eyes. Nolan longs for a life uninterrupted. Every time he blinks, he's yanked from his Arizona town into Amara's mind, a world away. He's spent years as a powerless observer of Amara's life. Amara has no idea…until he learns to control her. All Amara and Nolan want is to be free of each other. But Nolan's breakthrough has dangerous consequences. Now, they'll have to work together to survive—and discover the truth about their connection."
Pantomine by Laura Lam (BTI)
"Gene's life resembles a debutante's dream. Yet she hides a secret that would see her shunned by the nobility. Gene is intersex. Then she displays unwanted magical abilities. Matters escalate further when her parents plan a devastating betrayal, so she flees home, dressed as a boy. The city beyond contains glowing glass relics from a lost civilization. They call to her, but she wants freedom not mysteries. So, reinvented as 'Micah Grey', Gene joins the circus."
"It is 1978. Merle is in her first year at the Corcoran School of Art, catapulted from her impoverished Appalachian upbringing into a sophisticated, dissipated art scene. It is also 1870. The teenage poet Arthur Rimbaud is on the verge of breaking through to the images and voice that will make his name. The meshed power of words and art thins the boundaries between the present and the past—and allows these two troubled, brilliant artists to enter each other's worlds."
Runebinder by Alex R. Kahler (G)
"When magic returned to the world, it could have saved humanity. Now once-human monsters called Howls prowl abandoned streets, their hunger guided by corrupt necromancers and the all-powerful Kin. Only Hunters have the power to fight back in the unending war. Tenn is a Hunter, resigned to fight even though hope is nearly lost. When he is singled out by a seductive Kin named Tomás and the enigmatic Hunter Jarrett, Tenn realizes he's become a pawn in a bigger game. One that could turn the tides of war. But if his mutinous magic and wayward heart get in the way, his power might not be used in favor of humanity."
"Ketterdam: a bustling hub of international trade where anything can be had for the right price—and no one knows that better than criminal prodigy Kaz Brekker. Kaz is offered a chance at a deadly heist that could make him rich beyond his wildest dreams. But he can't pull it off alone…Six dangerous outcasts. One impossible heist. Kaz's crew is the only thing that might stand between the world and destruction—if they don't kill each other first."
"For years the Empress of Namorn has pressed her young cousin, Lady Sandrilene fa Toren, to visit her vast lands within the Empire's borders. Sandry has avoided the invitation for as long as it was possible. Now Sandry has agreed to pay that overdue visit. Sandry's uncle promises guards to accompany her. But they're hardly a group of warriors! They're her old friends from Winding Circle: Daja, Tris, and Briar. Sandry hardly knows them now. They've grown up and grown apart. Sandry isn't sure they'll ever find their old connection again—or if she even wants them to."
"Braden was born with witch eyes: the ability to see the world as it truly is: a blinding explosion of memories, darkness, and magic. After a terrifying vision reveals imminent danger for the uncle who raised and instructed him, Braden retreats to Belle Dam, an old city divided by two feuding witch dynasties. As rival family heads Catherine Lansing and Jason Thorpe desperately try to use Braden's powers to unlock Belle Dam's secrets, Braden vows never to become their sacrificial pawn. But everything changes when Braden learns that Jason is his father—and Trey, the enigmatic guy he's falling for, is Catherine's son."
Adult lgbt fantasy books
"These seventeen stories explore the ways in which identity can go beyond binary from space colonies to small college towns, from angels to androids, and from a magical past to other worlds entirely, the authors in this collection have brought to life wonderful tales starring people who proudly define (and redefine) their own genders, sexualities, identities, and so much else in between."
"Mokoya and Akeha, the twin children of the Protector, were sold to the Grand Monastery as children. While Mokoya developed her strange prophetic gift, Akeha was always the one who could see the strings that moved adults to action. While his sister received visions of what would be, Akeha realized what could be. A rebellion is growing. The Machinists discover new levers to move the world every day, while the Tensors fight to put them down and preserve the power of the state. Unwilling to continue to play a pawn in his mother's twisted schemes, Akeha leaves the Tensorate behind and falls in with the rebels."
Borderline by Mishell Baker (B)
"A year ago, Millie lost her legs and her filmmaking career in a failed suicide attempt. She gets a second chance with the Arcadia Project: a secret organization that polices the traffic to and from a parallel reality filled with creatures straight out of myth and fairy tales. For her first assignment, Millie is tasked with tracking down a missing movie star who also happens to be a nobleman of the Seelie Court. But stronger forces than just her inner demons are sabotaging her progress, and if she fails to unravel the conspiracy behind the noble's disappearance, not only will she be out on the streets, but the shattering of a centuries-old peace could spark an all-out war."
Brew by Dane Figueroa Edidi (T)
"Arjana Rambeau, a trans teenager from Baltimore, carries many secrets, one of which is she is a witch. As she makes new friends at a new school, while attempting to maintain her old ones, she must learn how to distinguish who she can trust, because it seems everyone wants a piece of her and her growing powers. Her mom, Bembe Rambeau, is a mystery, infamous amongst the magical community. She has very few friends but a collection of enemies, enemies, who seem to be attempting to remove not only her allies but her daughter as well. Bembe must now combat shifting loyalties while crafting an alliance with an enemy who she once wished dead."
City of Strife by Claudie Arsenault (LGBTQA+)
"A hundred and thirty years have passed since Arathiel last set foot in his home city. His family is long dead, a magical trap has dulled his senses, and he returns seeking a sense of belonging now long lost. He hides in the Lower City, befriending an uncommon trio: the Shelter's rageful owner, Larryn, his dark elven friend Hasryan, and Cal the cheese-loving halfling. When Hasryan is accused of Isandor's most infamous assassination of the last decade, what little peace Arathiel has managed to find for himself is shattered. Hasryan is innocent…he thinks. In order to save him, Arathiel may have to shatter the shreds of home he'd managed to build for himself."
"Children have always disappeared under the right conditions; slipping through the shadows under a bed or at the back of a wardrobe, tumbling down rabbit holes and into old wells, and emerging somewhere…else. Nancy tumbled once, but now she's back. The other children under Miss West's care understand all too well. But Nancy's arrival marks a change at the Home. There's a darkness just around each corner, and when tragedy strikes, it's up to Nancy and her new-found schoolmates to get to the heart of the matter."
"This is the way the world ends. Again. Essun, a woman living an ordinary life in a small town, comes home to find that her husband has brutally murdered their son and kidnapped their daughter. Meanwhile, mighty Sanze—the world-spanning empire whose innovations have been civilization's bedrock for a thousand years—collapses as most of its citizens are murdered. And worst of all, across the heart of the vast continent known as the Stillness, a great red rift has been torn into the heart of the earth, spewing ash enough to darken the sky for years. Or centuries."
"The elements have sustained the peaceful people of Shaftal for generations. But now, Shaftal is dying. The earth witch who ruled Shaftal is dead, leaving no heir. Shaftal's ruling house has been scattered by the invading Sainnites. The Shaftali have mobilized a guerrilla army against these marauders, but every year the cost of resistance grows, leaving Shaftal's fate in the hands of three people: Emil, scholar and reluctant warrior; Zanja, the sole survivor of a slaughtered tribe; and Karis the metalsmith, a half-blood giant whose earth powers can heal, but only when she can muster the strength to hold off her addiction to a deadly drug."
"19-year-old Guerline knows exactly what is expected of her: be unobtrusive, be compliant, and do not fall in love with her low-born companion, Eva. She has succeeded at only two of those. But before her feelings for Eva can become a point of contention for the royal house, Guerline is abruptly cast in the role of empress. Faced with a council that aggressively fears the four witch clans charged with protecting Arido and believes they are, in fact, waging war against the humans, Guerline struggles to maintain order. As her control over the land crumbles, she learns that the war is rooted in a conflict much older than she realized."
"The winner of two Lambda Literary Awards, The Gilda Stories is a very American odyssey. Escaping from slavery in the 1850s, Gilda's longing for kinship and community grows over two hundred years. Her induction into a family of benevolent vampires takes her on an adventurous and dangerous journey full of loud laughter and subtle terror."
"When Astrid's father dies, she discovers that for many years he had been accessing the magic that flowed, literally, in a blue stream beneath the earth, leaking into his house. When she starts to use the liquid "vitagua" to enchant everyday items, the results seem innocent enough. But as the true potential of vitagua is revealed, Astrid and her friends unwittingly embark on a journey fraught with power, change, and a future too devastating to contemplate. Astrid discovers secrets from her shrouded childhood that will lead her to a destiny stranger than she could have imagined…"
"My name's Kate Kane, and when an eight-hundred-year-old vampire prince came to me with a case, I should have told her no. But I've always been a sucker for a femme fatale. It always goes the same way. You move too fast, you get in too deep, and before you know it, someone winds up dead. Last time it was my partner. This time it could be me. Yesterday a werewolf was murdered outside the Velvet, the night-time playground of one of the most powerful vampires in England. Now half the monsters in London are at each other's throats, and the other half are trying to get in my pants. I've got a killer on the loose, a war on the horizon, and a scotch on the rocks. It's going to be an interesting day."
"Phèdre nó Delaunay is one pricked by Kushiel's Dart, chosen to forever experience pain and pleasure as one. She is trained equally in the courtly arts and the talents of the bedchamber. Almost as talented a spy as she is courtesan, Phèdre stumbles upon a plot that threatens the her homeland. Treachery sets her on her path; love and honor goad her further. And in the doing, it will take her to the edge of despair…and beyond. Hateful friend, loving enemy, beloved assassin; they can all wear the same glittering mask in this world, and Phèdre will get but one chance to save all that she holds dear."

"Love Beyond, Body, Space, and Time is a collection of indigenous science fiction and urban fantasy focusing on LGBT and two-spirit characters. These stories range from a transgender woman trying an experimental transition medication to young lovers separated through decades and meeting far in their own future. These are stories of machines and magic, love, and self-love."
"Brand new from Topside Press, twenty-five transgender writers imagine different worlds in
the #1 post-reality generation device approved for home use! This manual will prepare you to travel from multiverse to multiverse. No experience is required. Choose from twenty-five preset post-realities! Rejoice at obstacles unquestionably bested and conflicts efficiently resolved. Bring denouement to your drama with THE FOOLPROOF AUGMENTATION DEVICE FOR OUR CONTEMPORARY UTOPIA."
"As the dark star of the cataclysm rises, an illegitimate ruler is tasked with holding together a country fractured by civil war, a precocious young fighter is asked to betray his family and a half-Dhai general must choose between the eradication of her father's people or loyalty to her alien Empress. Through tense alliances and devastating betrayal, the Dhai and their allies attempt to hold against a seemingly unstoppable force as enemy nations prepare for a coming together of worlds as old as the universe itself."
"Ten years ago, Peter Pan left Neverland to grow up, leaving behind his adolescent dreams of boyhood and resigning himself to life as Wendy Darling. Growing up, however, has only made him realize how inescapable his identity as a man is. But when he returns to Neverland, everything has changed: the Lost Boys have become men, and the war games they once played are now real and deadly. Even more shocking is the attraction Peter never knew he could feel for his old rival, Captain Hook—and the realization that he no longer knows which of them is the real villain."
"POWER & MAGIC is a comics anthology about queer witches of color for teens and adults ages 14-and-up. The book is over 160 pages long, black and white, and contains 15 original stories blending fantasy, drama, humor, and romance."
"Queen Shulamit never expected to inherit the throne of Perach so young. At twenty, grief-stricken and fatherless, she's also coping with being the only lesbian she knows after her sweetheart ran off. When she meets Rivka, an athletic and assertive warrior from the north who wears a mask and pretends to be a man, she finds the source of strength she needs so desperately. Especially if the warrior's willing to take her around the kingdom on the back of her dragon. The real world outside the palace is full of adventure, however, and the search for a royal girlfriend quickly turns into a rescue mission when they discover a temple full of women turned to stone by an evil sorcerer."
"The Salt Roads transports readers across centuries and civilizations as it fearlessly explores the relationships women have with their lovers, their people, and the divine. Jeanne Duval, the ginger-colored entertainer, struggles with her lover poet Charles Baudelaire…Mer, plantation slave and doctor, both hungers for and dreads liberation…and Thais, a dark-skinned beauty from Alexandria, is impelled to seek a glorious revelation-as Ezili, a being born of hope, unites them all. Interweaving acts of brutality with passionate unions of spirit and flesh, this is a narrative that shocks, entertains, and dazzles."
"Ancient folklore and modern myth come together in these stories by author Craig Laurance Gidney. Here are found the struggles of a medieval Japanese monk, seduced by a mischievous fairy, and a young slave who finds mystery deep within the briar patch of an antebellum plantation. Gidney offers readers a gay teen obsessed with his patron saint, Lena Horne, and, in the title story, an ailing tourist seeking escape at a distant shore but never reckons on encountering an African sea god. Rich, poetic, dark and disturbing, these are tales not soon forgotten."
"When Tony Foster relocated to Vancouver with his vampire Henry Fitzroy, he knew it was his chance to get his act together. In an example of art echoing life, Tony landed a job as production assistant for the syndicated TV show Darkest Night, a series about a vampire detective. And except for his unrequited crush on the show's handsome costar, Lee Nicholas, Tony was pretty content. Until everything started to fall apart on the set. It began with shadows—shadows where they didn't belong, that almost had an existence of their own."
Snake Eyes by Hillary Monahan (L)
"Tanis Barlas is, in no particular order, a daughter of Lamia, a snake-woman, a killer, and a hunter, collecting men to mate with her mother and continue the precious line. She hates it. But now Lamia's favourite daughter has gone missing, and it's down to Tanis to bring her back. She is dispatched to enemy territory—the snake-haired gorgons, whose turf stars at the edge of the swamp—to find her, starting a chain of events that will change every part of her life…"
"The earthbound demigod Demane has been labeled a sorcerer. With his ancestors' artifacts in hand, the Sorcerer follows the Captain, a beautiful man with song for a voice and hair that drinks the sunlight. The two of them will need all the gifts those divine ancestors left to them to keep their caravan brothers alive. The one safe road between the northern oasis and southern kingdom is stalked by a necromantic terror. Demane may have to master his wild powers and trade humanity for godhood if he is to keep his brothers and his beloved captain alive."
"On the treacherous streets of Riverside, a man lives and dies by the sword. Even the nobles on the Hill turn to duels to settle their disputes. Within this elite, dangerous world, Richard St. Vier is the undisputed master, as skilled as he is ruthless—until a death by the sword is met with outrage instead of awe, and the city discovers that the line between hero and villain can be altered in the blink of an eye."
"In the tenth court of hell, spirits wealthy enough to bribe the bureaucrats of the underworld can avoid both the torments of hell and the irreversible change of reincarnation. It's a comfortable undeath…even for Siew Tsin. She didn't choose to be married to the richest man in hell, but she's reconciled. Until her husband brings home a new bride. Yonghua is an artificial woman crafted from terracotta. What she is may change hell for good. Who she is will transform Siew Tsin. And as they grow closer, the mystery of Yonghua's creation will draw Siew Tsin into a conspiracy where the stakes are eternal life—or a very final death."
Triad Blood by Nathan Burgoine (G)
"Luc, Anders, and Curtis—vampire, demon, and wizard—have cheated tradition. Their bond is not coterie, pack, or coven, but something else. Thrust into the supernatural politics ruling Ottawa from behind the shadows, they face Renard, a powerful vampire who harbors deadly secrets of his own and wishes to end their threat. The enemy they know conjures fire and death at every turn. The enemies they don't know are worse. Blood, soul, and magic gave them freedom. Now they need to survive it."
"Taking fantasy literature beyond the stereotypes, Daniel Heath Justice's acclaimed Thorn and Thunder novels are set in a world resembling eighteenth-century North America. The original trilogy is available here for the first time as a fully revised one-volume novel. The story of the struggle for the green world of the Everland, home of the forest-dwelling Kyn, is an adventure tale that bends genre and gender."
"A lyrical, magical novel, rich with poetry and folklore and elements of the fairytale that interweaves three narrative voices and their attendant cultures: an elusive fox growing toward wisdom and her 1000 birthday, the ninth-century Taoist poet/nun Yu Hsuan-Chi (a real person executed in China for murder), and the oddly named Artemis, a young Asian-American woman living in contemporary Vancouver. With beautiful and enchanting prose, and a sure narrative hand, Lai combines Chinese mythology, the sexual politics of medieval China, and modern-day Vancouver to masterfully revise the myth of the Fox."
"Four women, soldier, scholar, poet, and socialite, are caught up on different sides of a violent rebellion. As war erupts and their families are torn apart, they fear they may disappear into the unwritten pages of history. Using the sword and the pen, the body and the voice, they struggle not just to survive, but to make history."
---
What are your favorite LGBT fantasy books?