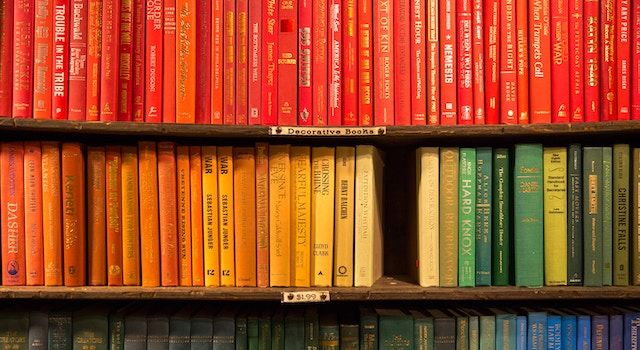 LGBTQ
15 Of The Best LGBTQ Science Fiction Books
This content contains affiliate links. When you buy through these links, we may earn an affiliate commission.
If you were disappointed by the very brief kiss scene in Star Wars: The Rise of Skywalker despite promises of queer representation, you're not alone. But luckily, the sci-fi genre has plenty of novels to choose from where queer characters play an integral role in the story. We've put together a list of 15 sci-fi novels with prominent LGBTQ representation. Whether you're in the mood for a ragtag spaceship crew, queer superheroes living their best lives, or even a love story between time-traveling secret agents, we've got you covered with these LGBTQ science fiction books.
The Best LGBTQ Science Fiction Books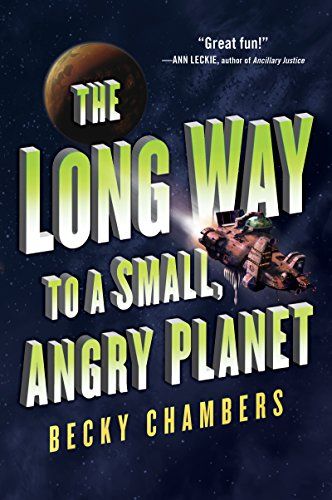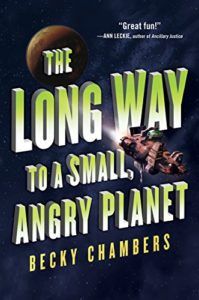 Rosemary Harper jumps at the chance to join the ragtag crew of the Wayfarer. Traveling through space has been her life's dream, and even though the ship has seen better days, she's just happy to be along for the ride. When her crew is offered a job to tunnel wormholes through space, however, she soon discovers that her new life is more dangerous than she thought. It will take bravery, trust, and hard work from every member of the crew if they're to make it out of this mission alive.
Blackfish City is a floating island in the middle of the Arctic Circle where crime, disease, and a widening gap between the rich and poor is threatening to tear the city apart. When a mysterious woman riding an orca—known as the "—shows up, she inspires acts of resistance from four citizens of Blackfish City. As they fight to save the city from self-destruction, they'll uncover truths about political corruption and the strength of human relationships.
Red and Blue are time-traveling secret agents working for different sides. Red aligns herself with the Agency and Blue with the Garden. If they were to ally with each other, they'd risk being accused of treason and even losing their lives. But when they start leaving letters for the other to read, a forbidden romance starts to blossom.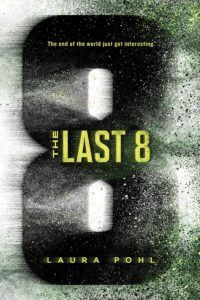 Even before the end of the world happened, Clover Martinez knew how to take care of herself. So when UFOs invade and annihilate humanity as she knew it, a surprising amount of her life stays the same. Clover is prepared to spend the rest of her life fending for herself alone.
But a mysterious radio message leads her to a group of survivors: "The Last Teenagers on Earth." Although these survivors would rather hide, Clover tries to convince them to fight back—until a new discovery changes what she understood about the alien invasion.
After the death of his father by suicide, Aaron Soto finds it difficult to carry on. His mom and his girlfriend Genevieve help, but his grief still overwhelms him. Even worse, his new friend Thomas seems to awaken feelings that he can't get rid of, no matter how hard he tries. A new procedure from the Leteo Institute claims to erase unwanted memories. As Aaron gets closer with Thomas, he considers undergoing the surgery—even if it would mean losing an inherent part of himself forever.
Jessica Tran comes from a long line of superheroes. Too bad she wasn't born with any powers. If Jess wants to join the family business, the best she can hope for is a sidekick position. When she is accepted to an internship with a supervillain to put her fate back into her own hands, her feelings become even more complicated as she works with her long-time crush Abby and a mysterious new colleague named "M."
But Jess soon learns that escaping the family business isn't so easy, nor is doing the right thing in a world where people don't fit into neat boxes like "hero" or "villain."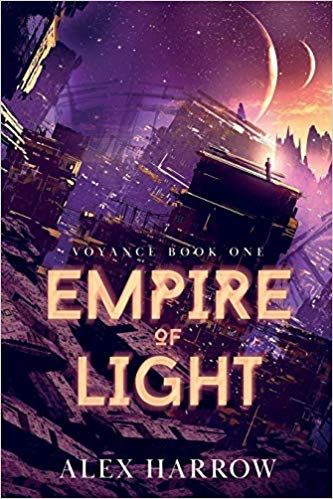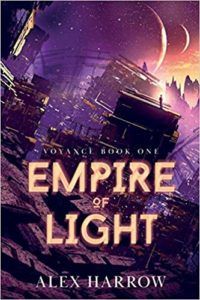 Damien Nettoyer works with a band of criminals who provide undercover assassination jobs for the Empire. It's a lucrative job—as long as you don't get caught. But Damien's usual life is thrown out of kilter when a revolutionary named Raeyn offers him a job: kill Damien's old boss. If he refuses, Raeyn will kill his entire crew. As Damien joins Raeyn's revolution, he finds himself dangerously close to unraveling secrets about the Empire and falling in love with the one person he shouldn't.
This graphic novel connects two stories told five years apart in a futuristic world. In one, a newcomer joins an intergalactic building restoration team to preserve the past. And in another, two girls fall in love at their boarding school after they meet in detention. Love, friendship, and loss are all explored in equal measures through the stories and vivid, breathtaking illustrations.
Once and Future by Amy Rose Capetta and Cori McCarthy
Ari Helix was destined for greatness from the moment she was born, though she didn't know it until she pulled a sword from its resting place in Old Earth. There, she discovers that she is the reincarnation of King Arthur and is destined to overthrow the tyrannical government and bring justice to the people. With the help of Merlin, who has aged backwards into a teenager, she must embark on a quest to free humanity once and for all.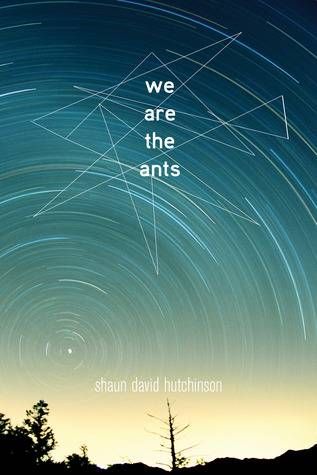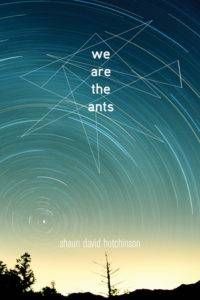 What if you were the only person who could save the world from an alien invasion? Henry Denton has been randomly abducted by aliens ever since he was a child. But now, they've given him an ultimatum: he has 144 days to determine whether the planet will be spared or destroyed by these aliens. For some, the choice would be simple. But Henry hasn't had an easy life, and his boyfriend's suicide last year has jaded his view of humanity. Henry decides to resolve this matter like a true scientist: he looks for evidence for and against the destruction of the world in his home, his community, and the people who enter his life.
When Reese woke up from a freak accident, she wasn't the same person as before. She couldn't even remember the accident itself, or the month following it. But she suspects that the accident may not have been an accident at all. And she knows that even though she and her debate team partner David shouldn't have survived, there's more to their full recovery than meets the eye. After Reese comes home, her search for answers leads her to a conspiracy that even the government can no longer keep under wraps.
As the war against Mars reaches a boiling point, scientists have unveiled a new technology. By turning soldiers into beams of light, they can travel to battlefronts faster and much more efficiently. But this technology may come at a price, as explored through the perspective of infantry recruit Dietz as she tries to survive the war with her sanity intact.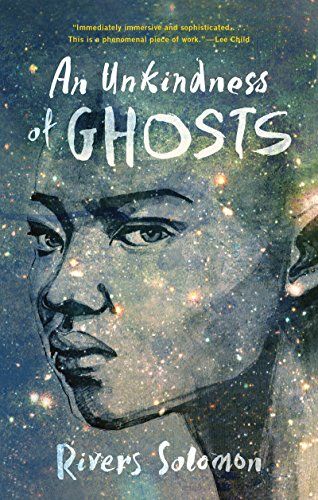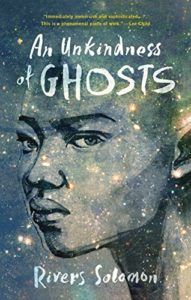 Aster has always been ostracized because of her withdrawn nature and low-deck status onboard the HSS Matilda. The Matilda was once created to find a new planet for its inhabitants to live on, where they could live in peace. It has since fallen, however, into a cruel class structure, with predominantly white upper-deck people living in luxury and darker-skinned lower-deck inhabitants enslaved to keep the ship running.
As Aster retraces the steps of her mother's death many years before, she discovers a way to free herself and other members of the lower deck. But she'll only be able to do it if she's willing to start a revolution.
When Nax Hall is kicked out of the Ellis Station Academy less than a day after he arrived, he realizes that his hot temper has reached a new low. But just as he's scheduled to return to Earth, a terrorist attack throws the Academy into chaos. Nax and three other survivors the only people who know the true cause of the attack. Which, of course, makes them the perfect three to frame. Now Nate and his fellow misfits are the only people left who can fight this group—if they're able to escape capture from the government.
Ascension by Jacqueline Koyanagi
Alana Quick prides herself on her ability to repair starships better than anyone else in Heliodor City. But she dreams of so much more than her life as a sky surgeon can provide her. When she stows away on a cargo vessel to start her new life, however, she gets much more than she bargained for. And what's worse, her sister Nova is in danger and Alana may be the only person who can save her.
---
Looking for more queer speculative fiction? Check out these 5o must-read LGBT fantasy books next.