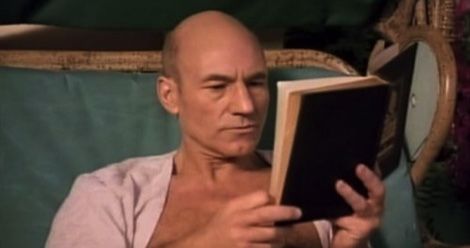 Lists
One-Sitting Reads from Every Genre: Fall into Fall Readathon
This content contains affiliate links. When you buy through these links, we may earn an affiliate commission.
Our Fall into Fall Readathon is sponsored by Swoon Reads — publishing the latest and greatest in YA fiction recommended by readers like you. See all the readathon posts here.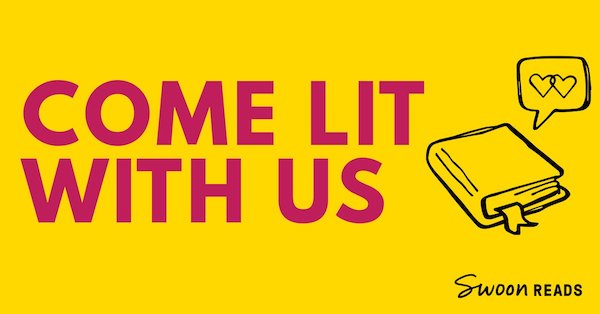 You've got the power to get books published! Swoon Reads publishes the latest and greatest young adult fiction recommended by readers like you. From heroic epics, to alien adventures, to all-the-feels romance—if you're loving it, we'll publish it. Readers who sign up for Swoon Reads or download the app get unlimited access to the latest and greatest unpublished manuscripts. You can rate, comment on, and share your favorites. Then, Swoon Reads uses your feedback to help decide which get made into real, ink-on-paper books. The best part is it's all completely free. So, come lit with us!
---
When I sat down to compile this list of one-sitting reads from every genre, I immediately began to panic. How many genres are there? WHAT COUNTS AS A GENRE? I calmed down, picked 30 genres and sub-genres to focus on, and found you a selection of books that are under 300 pages† according to Goodreads and are all extremely readable.
†there are two books over 300 pages on the list, and I read each of them in a single sitting. It can be done!
A * next to a title denotes that it is part of a series.
Nonfiction
This 52-page manifesto is taken from Adichie's TED Talk on the subject. (Please note that Adichie has made some trans-exclusionary comments about feminism that I do not stand by; however, they do not appear in this text.)
Craft
Although this is classified as a knitting pattern book (and it does indeed contain 11 gorgeous knitting patterns), I've included it because it contains essays about the history of the printed word and its ties to knitting. 141 pages. (Available digitally at Ravelry.com if Amazon is out of stock.)
Memoir
Written as a letter to his son, Coates attempts to answer the questions: "What is it like to inhabit a black body and find a way to live within it? And how can we all honestly reckon with this fraught history and free ourselves from its burden?" 152 pages.
Classic
Is a 1970 novel old enough to qualify as a classic? It is when it's Toni Morrison's debut and I am writing the list. Pecola Breedlove prays every day to be beautiful, replacing her dark skin and brown eyes with blonde hair and blue eyes. 216 pages.
Literary Fiction
Yeong-hye takes control of her destiny by denouncing meat, hoping to purge her mind of brutal dreams. Her husband, sister, and brother-in-law all try to assert their will on her. 188 pages.
Gothic Horror
Merricat, Constance, and Uncle Julian have lived in exile since the rest of their family died and Constance was cleared of their murder. Now Cousin Charles is trying to insert himself into their lives. 213 pages.
Noir
A young woman bookkeeper finds her way into the Las Vegas mob and under the wing of the infamous Gloria Denton. 180 pages.
Decopunk
Modesty Brown has a new name, a new identity, a new job as a typist for Jack Wonderly, and is on the way to The City via the Night Train. 58 pages.
Middle Grade Contemporary
Seventh grader Stef is embarrassed by Tia Perla, her family's taco truck. But when the city changes the rules for food trucks, she becomes Tia Perla's biggest champion. 176 pages.
Middle Grade Fantasy
Farah and her two closest friends have to enter The Gauntlet of Blood and Sand to play a dangerous game and hopefully rescue her little brother. 298 pages.
YA Contemporary
This quiet novel tells the story of Deanna, whose life has been defined for three years by the time she got caught having sex with her brother's friend. 192 pages.
YA Historical
This prequel to Code Name Verity allows us to see Julie at 15, recovering from a head injury and trying to find a missing family heirloom. 326 pages.
YA Fantasy
Magonia* by Maria Dahvana Headley
Aza is sick, and when she sees a ship in the sky, everyone thinks it's a hallucination. But she is sure it's real. 309 pages.
Historical Fantasy
Hippo-riding cowboy outlaws. A heist. WHAT MORE COULD YOU WANT. 114 pages.
Epic Fantasy
A power struggle. A master thief. And "a plot for the Throne of the Crescent Moon that threatens to turn the great city of Dhamsawwaat, and the world itself, into a blood-soaked ruin." 285 pages.
Portal Fantasy
What happens to the children who've been to other worlds after they come back? Some of them go to Eleanor West's Home for Wayward Children. 169 pages.
Fairytale
Tress by Larissa Brown
Tess longs to live in a fairytale. But what happens when she finds herself in one? 80 pages.
Magical Realism
Tita's tears were formed in the womb, and her cooking is the way she communicates her love to the man she cannot be with—her sister's husband. 221 pages.
Science Fiction
Binti* by Nnedi Okorafor
Binti is the first of the Himba people ever to be offered a place at Oomza University, but going means leaving her family and traveling to another planet where no one understands her people. 96 pages.
Space Opera
Nova by Samuel R. Delaney
Lorq von Ray assembles a crew to fly through an imploded sun to gather Illyrion, the element needed for space travel. What the crew doesn't know is he is on a quest for revenge. 241 pages.
Historical Science Fiction
Kindred by Octavia Butler
Dana is repeatedly pulled back in time to a slave plantation, where her actions will affect her own future. 287 pages.
Dystopian
Three adults reunite and look at their shared past in an exclusive boarding school where their special gifts were emphasized. 288 pages.
Horror
I debated whether to list this under horror or short stories and decided short stories is not a genre. This book is 248 pages packed full of horror stories, and if you don't want to read it in one sitting, the stories would be a great way to break up your other reads.
Contemporary Romance
At 68 pages, this is one of the shortest books on this list. It is an ADORABLY sweet F/F romance.
Contemporary Romance
This extremely steamy M/F romance packs a LOT into its 92 pages.
YA Romance
Boy meets boy, boy messes up, boy tries to win boy back in this M/M young adult romance. 185 pages.
Historical Romance
This second chance romance between a woman and a soldier in 1883 is set at the holidays for extra swoon factor. 78 pages.
Fantasy Romance
A lord in exile returns and hires a magician who hates him to protect him from his family's enemies. Sparks fly in this M/M fantasy romance. 222 pages.
Graphic Novel (YA)
Nimona by Noelle Stevenson
Nimona is the young shapeshifter sidekick to super villain Lord Ballister Blackheart, and together they are going to take down Sir Ambrosius Goldenloin and his buddies at the Institution of Law Enforcement and Heroics. 266 pages.
Graphic Novel (MG)
Astrid goes to roller derby camp, where she worries about losing her best friend, making new friends, dyeing her hair without her mother murdering her, and getting to skate as a jammer in the upcoming bout. 240 pages.
---
Whatever genre you choose to read in, the options are tremendous. Happy reading!