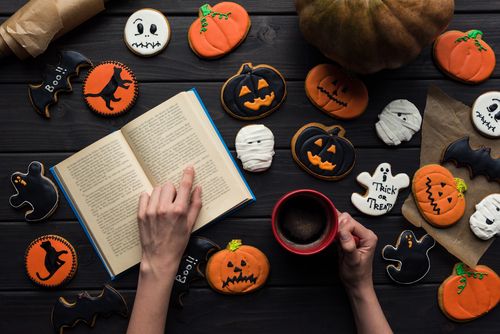 Children's
7 Childhood Faves That Hold Up (And Are At Your Library): Fall into Fall Readathon
This content contains affiliate links. When you buy through these links, we may earn an affiliate commission.
Our Fall into Fall Readathon is sponsored by Swoon Reads — publishing the latest and greatest in YA fiction recommended by readers like you. See all the readathon posts here.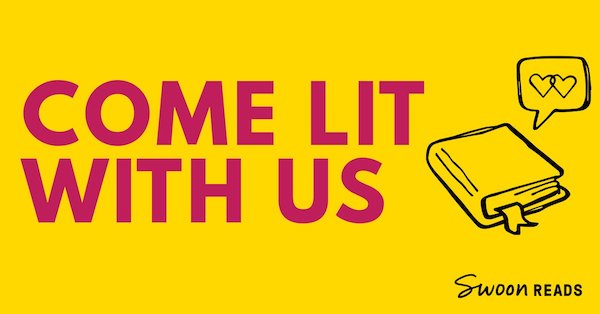 You've got the power to get books published! Swoon Reads publishes the latest and greatest young adult fiction recommended by readers like you. From heroic epics, to alien adventures, to all-the-feels romance—if you're loving it, we'll publish it. Readers who sign up for Swoon Reads or download the app get unlimited access to the latest and greatest unpublished manuscripts. You can rate, comment on, and share your favorites. Then, Swoon Reads uses your feedback to help decide which get made into real, ink-on-paper books. The best part is it's all completely free. So, come lit with us!
---
It could be argued that we are living in the golden age of children's literature. The amazing abundance of diverse, interesting, and imaginative picture books, chapter books, and young adult novels is astounding. But there were good books around when I was a kid, too, and these childhood faves really hold up—AND you can get them at the library.
Here's a list of 7 old favorites from the latter half of the 20th century that we think kids of the 21st century will love to read. Let's give them a glimpse of our childhoods.
This is a depression-era story set in Mississippi. It's a story about family, pride, integrity, and independence. Cassie Logan has never fully understood why owning their own land is so important to her family, how it will help them find the security and respect that they are looking for, but over the course of this year, she'll learn that and much more.
Any kid with a sibling can see a little bit of themselves in the story of Peter and his little brother Fudge. Everyone thinks that Fudge is adorable, but, to Peter, he's pretty much just a big nuisance. He's always throwing tantrums and making a mess. Peter and his pet turtle Dribble are the only ones who know the truth.
There's a whole series of books about Fudge, so if you like this book, there's a lot more out there.
This award-winning title makes a lasting impact on every kid that reads it. 1936. Flint, Michigan. Bud doesn't have a mother or a home, but he has a suitcase. In that suitcase are all the things he needs to get by in the world, including a copy of "Bud Caldwell's Rules and Things for Having a Funner Life and Making a Better Liar Out of Yourself" and a flyer for a musician that he hopes will prove to be his father.
The BorrowerS by Mary Norton, Illustrated by Beth and Joe Krush
The Clock family are tiny people that live under the floor of an old English manor. They get what they need to survive by borrowing it from the full-size people who occupy the house. Though they never give back the items they take, it's definitely not stealing. Everything is fine until one of the humans spots one of them and they find their home endangered.
This story has all the drama of any family saga. A widowed mother must do what is best for her four children, one of whom is very ill. Mrs. Frisby is a mouse, and if she doesn't get her family to their new home as soon as possible, they will all most certainly die. Luckily, she meets the Rats of Nimh, highly intelligent and capable of doing great things, and she enlists their help to get her family to safety.
Most schools are built with the classrooms next to each other. Wayside School is far from normal. All 38 classrooms are stacked on top of each other, and that is just one of the many things that Louis Sachar dreamt up in this story about the strangest school out there. Readers will be torn between feeling thankful for their own schools and being super jealous because their own school day is far less exciting.
Milo is bored. Always. It will take the appearance of a magical tollbooth to teach him otherwise. He drives through hoping to find some excitement, and though it takes him a while to realize it, that's exactly what he gets. He learns about time from a watchdog named Tock. He visits the Isle of Conclusions (he jumped there), and he embarks on an epic quest to save Rhyme and Reason. Think of it as a more modern version of Alice in Wonderland. That makes it worth a read, doesn't it?