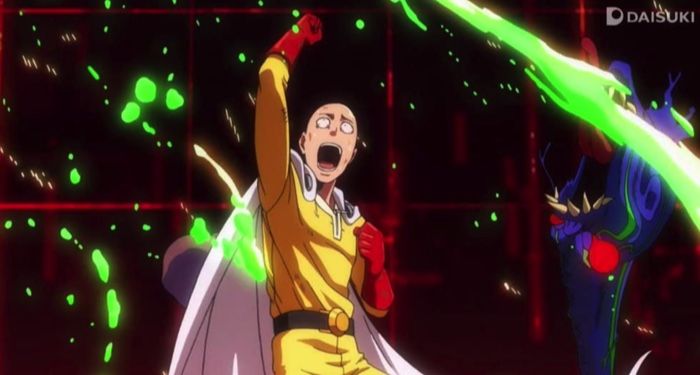 This content contains affiliate links. When you buy through these links, we may earn an affiliate commission.
Back in 2009, a creator named ONE began a webcomic about an overpowered superhero facing an existential crisis. Who could have predicted that in the years to follow, that webcomic would be remade into a popular manga called One Punch Man? Twenty-three volumes and counting! This version — written by ONE and illustrated by the ultra-talented Yusuke Murata — follows Saitama, a superhero who can defeat his enemies with a single punch.
Sounds great, right? Who wouldn't want to be such an effective and powerful hero? As it turns out, Saitama hates being this strong. If victory is always guaranteed, every fight loses its thrill. And if you live for the thrill, life kind of loses all excitement. Imagine Superman with existential ennui. That is One Punch Man in a nutshell.
One Punch Man occupies an interesting space in the manga realm. There isn't another series quite like it. Saitama is the strongest character in the manga, but no one realizes it. He toils in obscurity and isn't even the top-ranked hero! Saitama fights monsters and supervillains, but he also shops at the grocery store and plays video games. One Punch Man is a superhero story, but it pokes fun at many familiar tropes and never takes itself too seriously for too long.
If you want to read a manga like One Punch Man, you might run into some trouble finding exact read-alikes. However, if you can pinpoint exactly what it is that you like about the series, you'll have more luck. To that end, here are some One Punch Man manga recommendations (and a couple webtoon and light novel suggestions too!) inspired by different aspects of the series.
Superhero Manga Like One Punch Man
Series That Feature Overpowered Protagonists
Series About Protagonists Who Seem Weak But Aren't
Comedic and Satirical Manga Like One Punch Man
---
Saitama's story may be unique but depending on what appeals to you, there are some manga like One Punch Man out there. If you're looking for more of the best manga recommendations, here's a list of 50 must-reads. Or maybe you'd like to level up your manga reading game and learn more about digital manga reading apps. If so, here's a guide to the best manga platforms currently available.