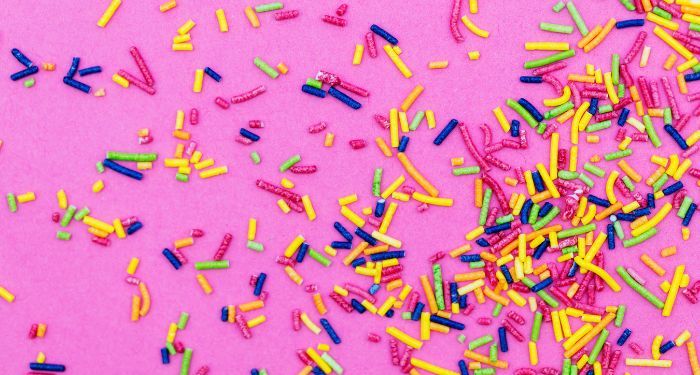 Quizzes
Quiz: Pick Your Favorite Lisa Frank Aesthetic and Get A Book Recommendation
This content contains affiliate links. When you buy through these links, we may earn an affiliate commission.
What's not to love about the Lisa Frank aesthetic? Rainbows. Bright pink, purples, and blues. Unicorns. Neon leopards. Dolphins. You get the idea. It's everything girly, fun, and cute. Although Lisa Frank was at the height of popularity in the late '80s and early '90s, there's something timeless about the optimism of a cute Lisa Frank design. It's also definitely been making a comeback.
As those of us who grew up with Lisa Frank start to get older and get nostalgic about the pop culture of our youth, the demand for neon unicorns and rainbows and psychedelic prints has grown. Lisa Frank started collaborating with Urban Outfitters in 2012, and since then, the company has collaborated with a lot of contemporary companies, including Orly, Crocs, and even Pilsbury.
Are you loving the resurgence of Lisa Frank? Then grab yourself a unicorn sugar cookie, slip on your unicorn clogs, and take this quiz. After you tell us about your favorite Lisa Frank aesthetics, we'll give you a book recommendation!
Of course, all Lisa Frank aesthetics are a vibe, so let's see what other books you should read! Here are all the possible results.
If you're looking for more even book recommendations, why not take an art workshop and get a comic recommendation? Or describe your perfect summer day and get a queer SFF read! Get ready to expand your TBR!