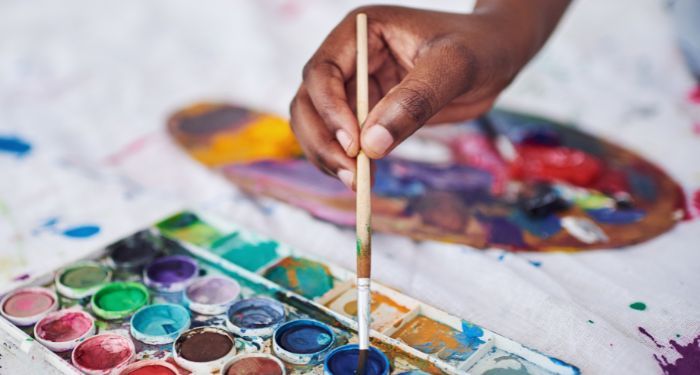 Quizzes
Quiz: Take An Art Workshop And Get A Comic Recommendation
This content contains affiliate links. When you buy through these links, we may earn an affiliate commission.
There are usually two types of people who take a workshop: people who want to improve their technique and people who want to learn a new thing altogether.
As someone who enjoys being creative but isn't exactly that good at creating art, I have discovered that workshops are a great way to find out that we are, in fact, a lot better at art than we give ourselves credit for. After all, who hasn't seen a piece of art and thought: I could have done that. But, alas, we haven't done it, probably because we figured we couldn't, or there was no point to it.
Art is subjective, and creating it doesn't have to be a challenge. It can simply be a way to try new things and give ourselves the benefit of the doubt, to prove to ourselves that, yes, anyone (really, anyone) can create art in their own way.
In the end, art is about wanting to make something new with our own hands, even if it's not something that will take someone else's breath away. Even if it's just something to help us stay sane. Masterpieces may be few and far between, but art is in so many things we see and experience daily!
So here is my proposition: do you like art? Do you like reading? Do you like comics? Take an imaginary art workshop in the quiz below and get a comic recommendation.
Want all the graphic novel and comic recommendations without having to take the quiz several times? Check the other recommendations at the end of this post.
Curious about each recommendation in the quiz? Here they all are, and I can vouch for each and every single one of them: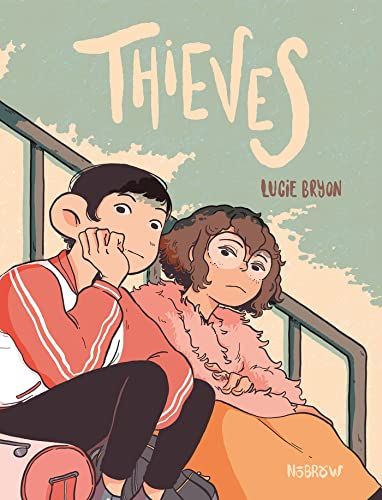 Thieves by Lucie Bryon
This is a fun queer graphic novel about romance and how sharing your secrets and struggles with people who care is often the road to finding a way to solve them.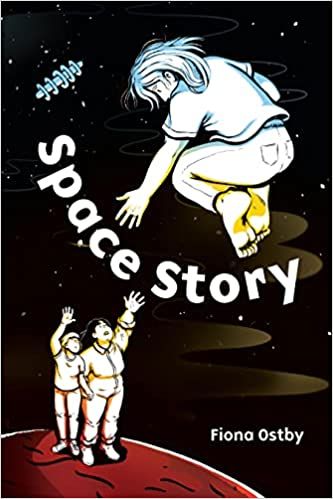 An apocalyptic graphic novel where colours are directly related to timelines. A queer family that has been separated across space and will do whatever they can to find each other again after the world as they used to know has ended.
Wash Day Diaries by Jamila Rowser and Robyn Smith
A graphic novel about the struggles of being an adult, the power and strength of friendships, and the closeness of four Black women who come together in moments of distress to help care for each other's hair. This one is metaphoric, with colour as a central tool for each storyline.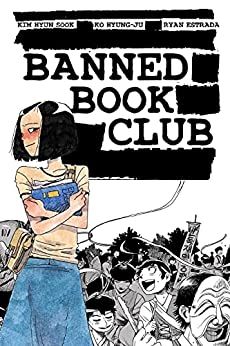 Banned Book Club by Hyun Sook Kim and Ryan Estrada
A graphic novel that takes place during South Korea's military regime of the Fifth Republic, and it is about the strength some people find in books, especially when so many want to ban them.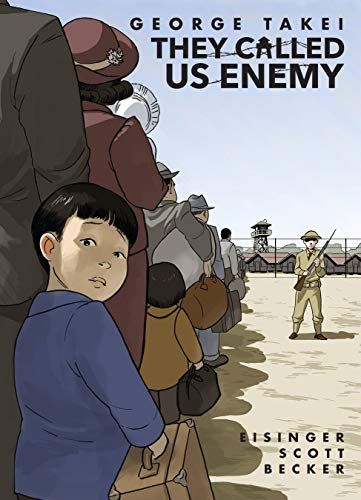 This is a beautiful memoir by actor and activist George Takei about his and his family's imprisonment in American concentration camps during World War II.
---
Can't get enough of quizzes? We have a whole archive waiting for you!