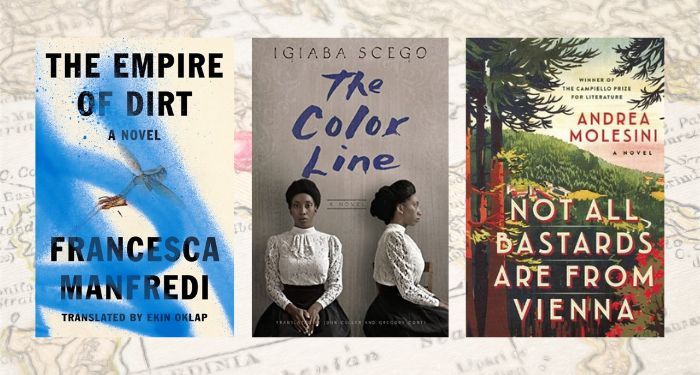 This content contains affiliate links. When you buy through these links, we may earn an affiliate commission.
Italy has a long history of literary greatness. People know the classic names — Dante, Eco, Calvino — but tend to too often associate Italian literature with the past. The books of Elena Ferrante, particularly her stunning Neapolitan novels, have helped to bust through that assumption, and one of her volumes is on this list. But primarily, I wanted to focus this list on modern and contemporary Italian literature that you may not have heard of, but should read.
I've gathered books that focus in on sun and cornetti. Grandmothers pass down their stories or their flinty wisdom. Daughters struggle with what their mother has to pass down to them, or with their relationships with their siblings. People struggle with the inner politics and community dramas of their neighborhoods. Family and neighbors fill these pages, whether people are trying to defend their home or trying to escape it.
It's worth noting that many Afro-Italian and other Italian authors of color are writing fantastic books. Because they are less represented overall in the publishing industry, they are less published still than white Italian authors — and even less translated. I am hotly anticipating translations of Igiaba Scego's newest, Adua; Amir Issaa's Vivio per questo; and Antonio Dikele Distefano's originally self-published 2018 novel Non ho mai avuto la mia eta ("I was never my age").
I hope you enjoy these 11 fantastic Italian books in translation and that they in some way help to transport you to Italy.
As always, please note that while I took great care to list content warnings where I could, things can fall through the cracks. Please do additional research on the recommended titles if needed.
---
Looking for more works in translation? Check out these books from Catalonia, Japan, Southeastern Europe, Argentina, Central Africa, Japan, Ukraine, Chile, Germany, Indonesia, and Peru, and books translated from Arabic, Modern Greek, and French. Or you can check out all of our in translation content.
If you have recommendations or requests for future lists of books in translation, or if you want me to know about a book I missed, please let me know on Twitter!