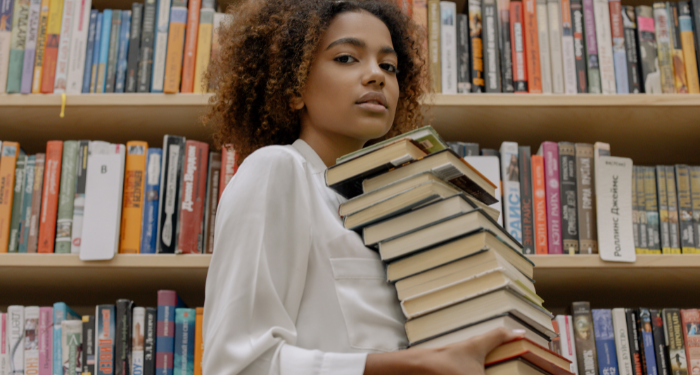 Lists
Books to Put on Hold at the Library Right Now
This content contains affiliate links. When you buy through these links, we may earn an affiliate commission.
One of my favorite things is putting new holds in at the library, particularly if I can snag that much-esteemed first stop on the wait list. But that's not always easy to do, especially with popular new releases that already have a holds list six months long. You know exactly the ones I'm talking about. What choice is there, though, when you only learn about those buzzy new releases after the fact? Well, actually, there's another way.
Did you know it's totally possible (and easy!) to put books on hold at your library before they're even released? It's easy to do through the Overdrive app simply by searching the title of the book you're interested in and suggesting it for the library. If the book is purchased, your name will be top of the holds list. And with these buzzy 2021 fall releases, you definitely want to get in line as quickly as possible. These are the books you're going to want to put on hold at the library right now.
---
To find more books to put on hold at the library right now, check out some of these other recommendations from Book Riot: