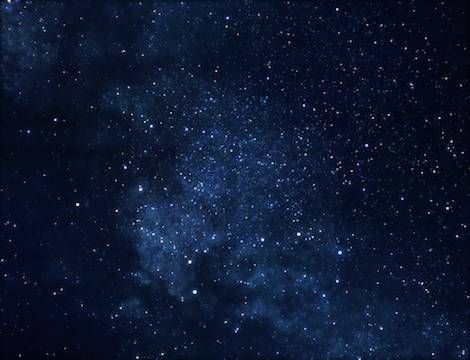 Lists
December 2018 Horoscopes and Book Recommendations
This content contains affiliate links. When you buy through these links, we may earn an affiliate commission.
Welcome to Book Riot's December 2018 Horoscopes and Book Recommendations! Find your astrological sign below for your December horoscope, perfectly paired with a newly released book.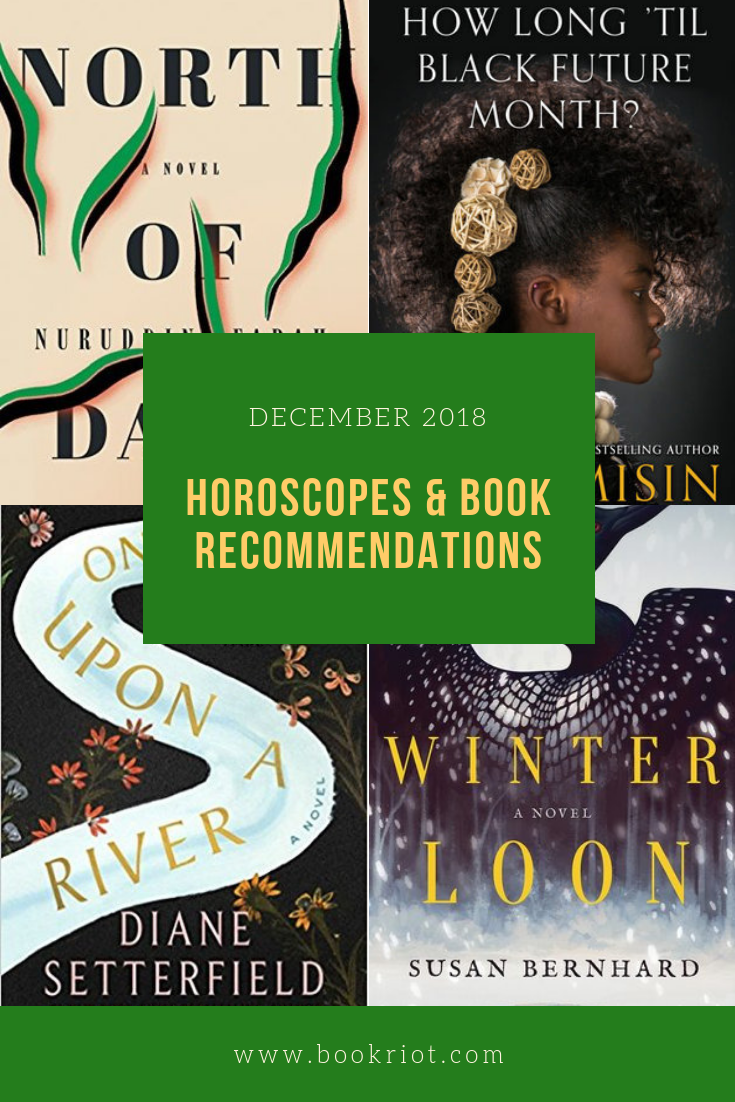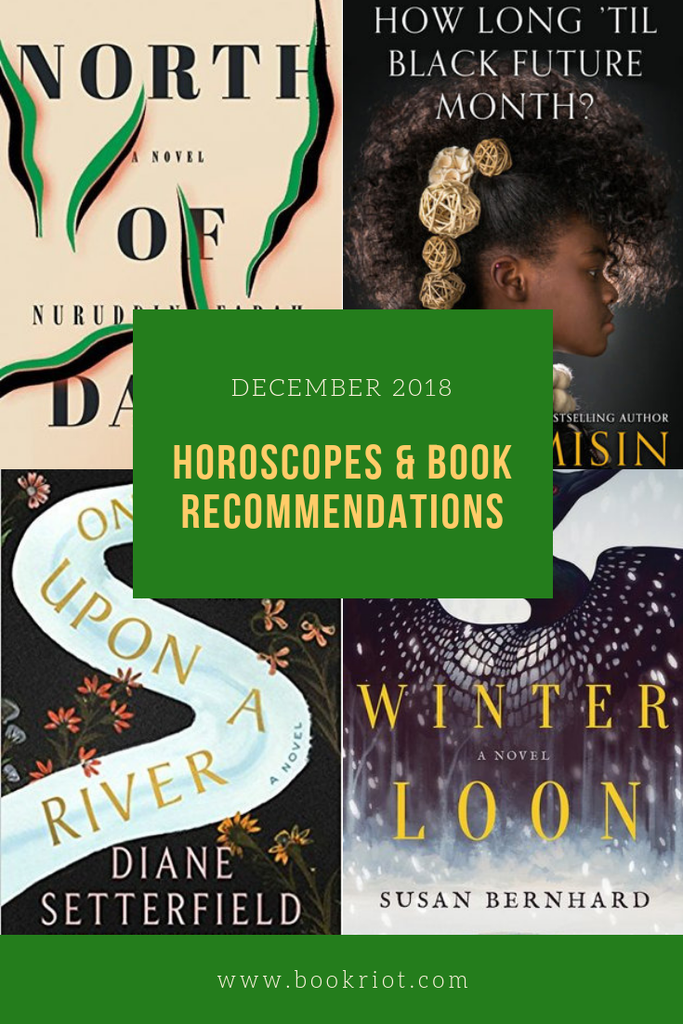 Aries (March 21-April 19)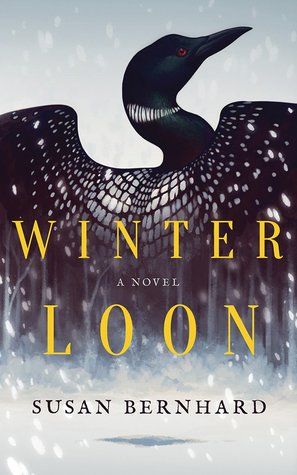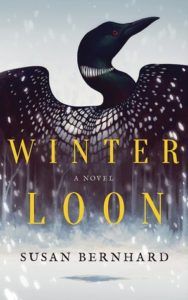 With the holidays around the corner, Aries will have a busy and somewhat stressful month. Family obligations are enjoyable, but take a toll on your energy. Reorganization at work will lead to more responsibilities in your career. Others recognize your project management skills and look to you for assistance. Be sure to get plenty of rest when possible, and ask for help from your family or significant other when you need it. Read engaging coming-of-age tale Winter Loon (Dec. 1, Little A) by Susan Bernhard. When teenager Wes's mother drowns in a frozen lake and his father runs off, he is left to grieve with his stern grandparents. As his Minnesota town thaws, he must search for the truth of what really happened.
Taurus (April 20-May 20)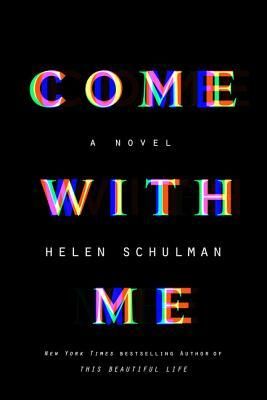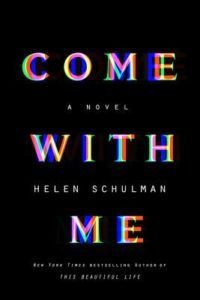 Finances will be a main focus during December for Tauruses. Thanks to a promotion, inheritance, or investment, it will be a prosperous month. While the end of the year can be costly, it's also a good time to financially plan for the year ahead. It is also a good month for communication with your spouse or partner, leading to helpful new insights in your relationship. You might enjoy fast-paced family drama/sci-fi novel Come With Me (Nov. 27, Harper) by Helen Schulman. Amy works in PR at a tech start-up. When they ask her to help test new technology that allows her to access the "multiverses" of paths she didn't take, she must reexamine the life she's chosen.
Gemini (May 21-June 20)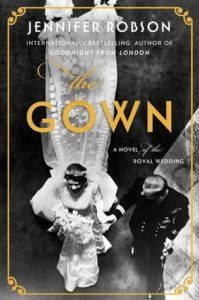 December is all about setting and achieving goals for Geminis. You're feeling motivated by the coming new year and want a head start on your resolutions. In career and family life, you are looking to grow and improve, and attainable goals will provide the structure you need. You will get a lot done this month, but go easy on yourself if you don't accomplish as much as you hope. I recommend some engaging historical fiction, like The Gown: A Novel of the Royal Wedding (Dec.31, William Morrow) by Jennifer Robson. Based on the famous wedding gown of Queen Elizabeth II, the plot travels between the 1947 London workrooms where the dress was made and 2016 Toronto, where a young woman wonders how her late grandmother came to possess embroidered flowers that look curiously similar to those on the queen's dress.
Cancer (June 21-July 22)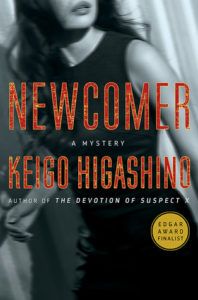 With holiday hustle and bustle, Cancers can expect a very social December. You have trouble turning down opportunities to spend time with your family and friends, and your social calendar will fill up quickly this month. This will be rewarding for you, but also may lead to some exhaustion later in the month and potential disagreements with your significant other. Find some quiet time to recharge when you can. Check out a character-driven crime novel, like Newcomer (Nov. 20, Minotaur Books) by Keigo Higashino, translated by Giles Murray. Detective Kaga is new to the Tokyo Police Department, but they aren't starting him off easy. When he investigates the murder of young woman, he learns the community has many secrets to hide.
Leo (July 23-August 22)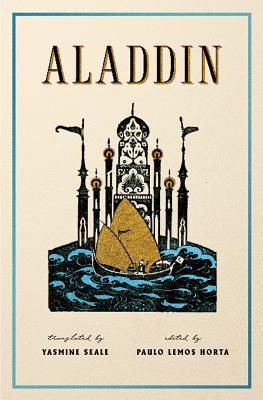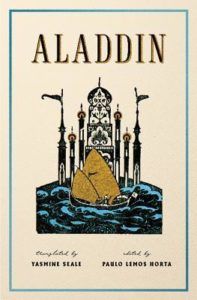 December will be a hectic but ultimately pleasant month for you, Leo. Your career is demanding in the early part of the month, which will cause some conflict with your social obligations. Focusing on your job early in the month will clear the way for you to fulfill your social butterfly destiny later on. It's also a great month for love. Single Leos may meet interesting new prospects at holiday social events. Read a new version of a classic fairytale, Aladdin: A New Translation (Nov. 27, Liveright), translated by Yasmine Seale and edited by Paulo Lemos Horta. This new telling from a poetic French-Syrian translator and an international literary scholar breathes new life into a beloved rags-to-riches story.
Virgo (August 23-September 22)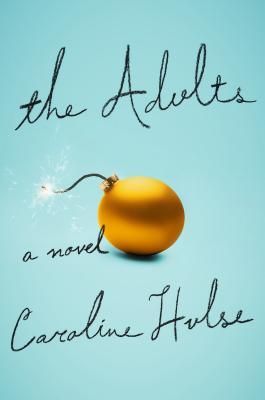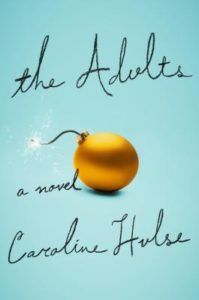 The chaos of the holidays may take a toll on your health this month, Virgo. Work is chaotic and social events are exhausting, so get plenty of rest to counterbalance the stress, and listen to your body when it tells you to slow down. Time with family will be very rewarding in December, so prioritize family time over other stressful events. Romantic relationships will be strengthened with clear communication. You might enjoy a humorous tale of holiday woes, like The Adults (Nov. 27, Random House) by Caroline Hulse. When two divorced parents, their daughter, and their new partners take a trip to a holiday theme park, everything goes horribly (and hilariously) wrong.
Libra (September 23-October 22)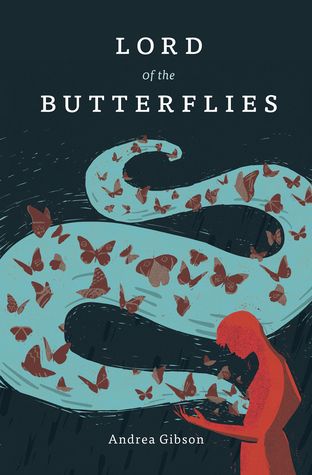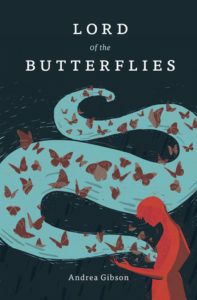 December will be a wonderfully creative and spiritual month for Libras. Look for opportunities that will intellectually and artistically stimulate you, and listen to your gut. You will experience immense personal growth if you do. It's also a good month to renovate or redecorate your home. Time invested in your living space may lead to meaningful connections with your family or significant other. Check out some powerful poetry, like Lord of the Butterflies by queer poet and activist Andrea Gibson. Full of powerful thoughts on gender, romance, loss, and family, it will help you embrace your artistic side.
Scorpio (October 23-November 21)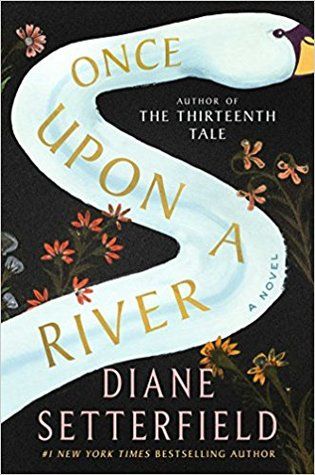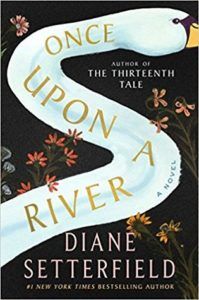 Scorpios will spend much of the month lost in memories. The holidays are a nostalgic time for everyone, but Scorpios are especially likely to get caught up in their emotions this December. This may lead to some mood swings, but it also may provide some opportunities to reminisce with loved ones. It's a good time to volunteer at a local charity or contribute to your community. I recommend atmospheric fiction with a fairytale feel, like Diane Setterfield's Once Upon a River (Dec. 4, Atria Books). A man bursts into an old inn on a winter night, carrying the body of a young girl who drowned in the Thames. A few hours later, she takes a breath and wakes up. Is it a miracle? Or something more magical?
Sagittarius (November 22-December 21)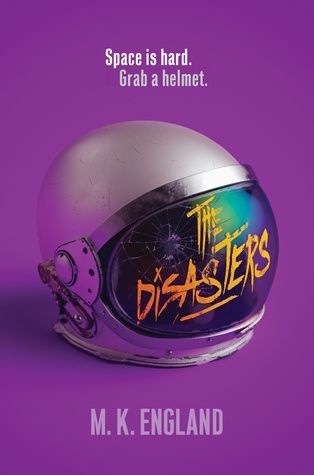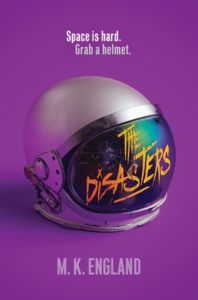 Happy Birthday, Sagittarius! December is an opportunity for you to indulge in things that bring you joy. You love traveling the world and new experiences; check something off of your bucket list before ringing in the new year. Your energy is high and you have the support of your loved ones this month. Let your career sit on the back burner for a while and focus on your personal wants and needs. Read something fresh and different, like YA space opera The Disasters (Dec. 18, HarperCollins) by M.K. England. A group of pilots in training are sent back to Earth after being kicked out of space academy. On the way, they witness the biggest crime in colonial space history. When they're targeted as the main suspects, they end up on the run for a crime they didn't commit.
Capricorn (December 22-January 19)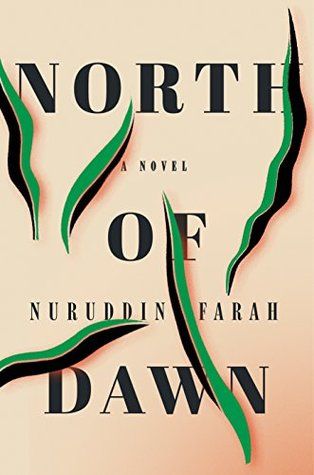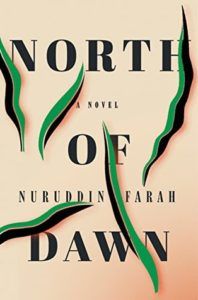 Your gifts to your loved ones this holiday season will revolve around actions. Capricorns are naturally level-headed and responsible, and you'll spend much of December using your conscientious nature to help others. Your friends and family may come to you this month in need of advice or assistance, and your perspective can help them find success. All of that work may help you achieve your personal goals, too. Check out a book about difficult family connections, like North of Dawn (Dec. 4, Riverhead Books) by Nuruddin Farah. After a Somali couple's radicalized son dies while carrying out a suicide attack, they begrudgingly take in his widow and teenage children. Together, they learn about grief, loyalty, and identity.
Aquarius (January 20-February 18)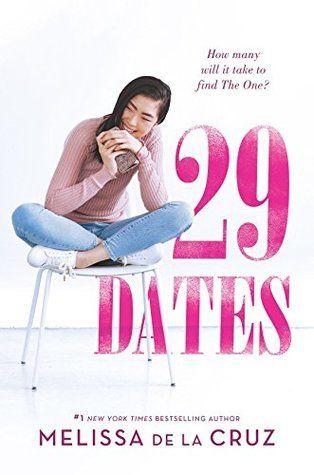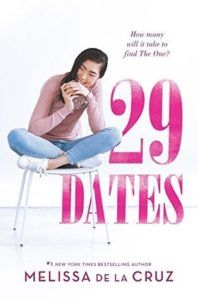 Love is in the air for Aquarius in December. New love connections can be found while seeking personal growth in educational or spiritual settings. If you have a significant other, romance and connection may be found through travel to new destinations. When it comes to finances this month, trust your instincts. Prosperity may come in the form of new investments or job opportunities. You might enjoy a fun YA romance, like 29 Dates (Dec. 18, Inkyard Press) by Melissa de la Cruz. Jesu is focused on her photography, but her traditional South Korean parents are focused on finding her a serious boyfriend through a matchmaker. When they send her on a study abroad trip to San Francisco, she hopes to find time for both photography and arranged dates.
Pisces (February 19-March 20)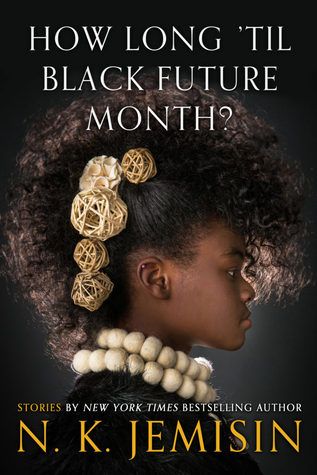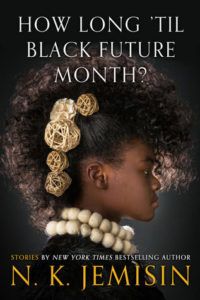 December will be full of forward motion for you, Pisces. Things in your career and personal life are moving quickly, and you can easily achieve your end-of-year goals. Social contacts are important this month, and holiday activities may connect you with influential people who can provide useful connections in the coming year. You aren't aggressive by nature, but being assertive this month will serve you well. Read some gripping science fiction and fantasy, like the new short story collection How Long 'til Black Future Month? (Nov. 27, Orbit) by acclaimed SFF author N.K. Jemisin. These stories revolve around rebellion and resistance, brought to life by infusing magic into the mundane.
---
Looking for more? Check out your September, October, and November horoscopes and book recommendations!