Lists
October 2018 Horoscopes and Book Recommendations (Plus Halloween Costume Ideas!)
This content contains affiliate links. When you buy through these links, we may earn an affiliate commission.
Welcome to Book Riot's October 2018 Horoscopes and Book Recommendations! Find your astrological sign below for your October horoscope, perfectly paired with a newly released book.
BONUS: This month, we're also suggesting literary Halloween costume ideas based on your sign. Let the stars be your guide to the perfect costume!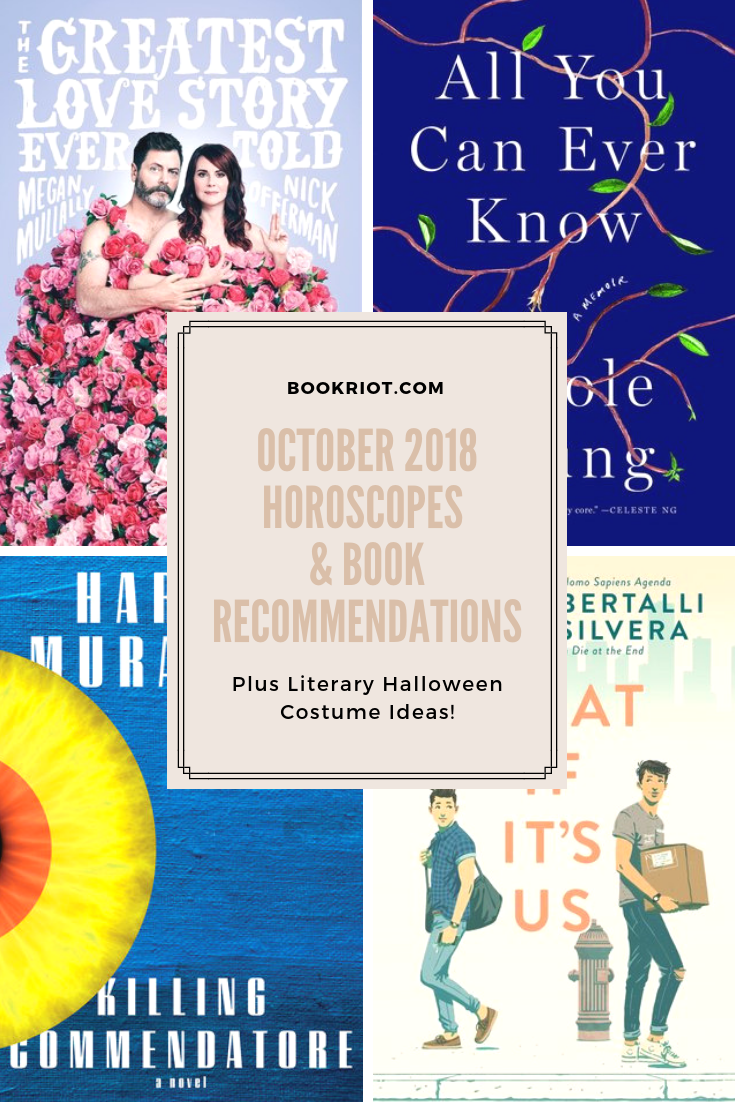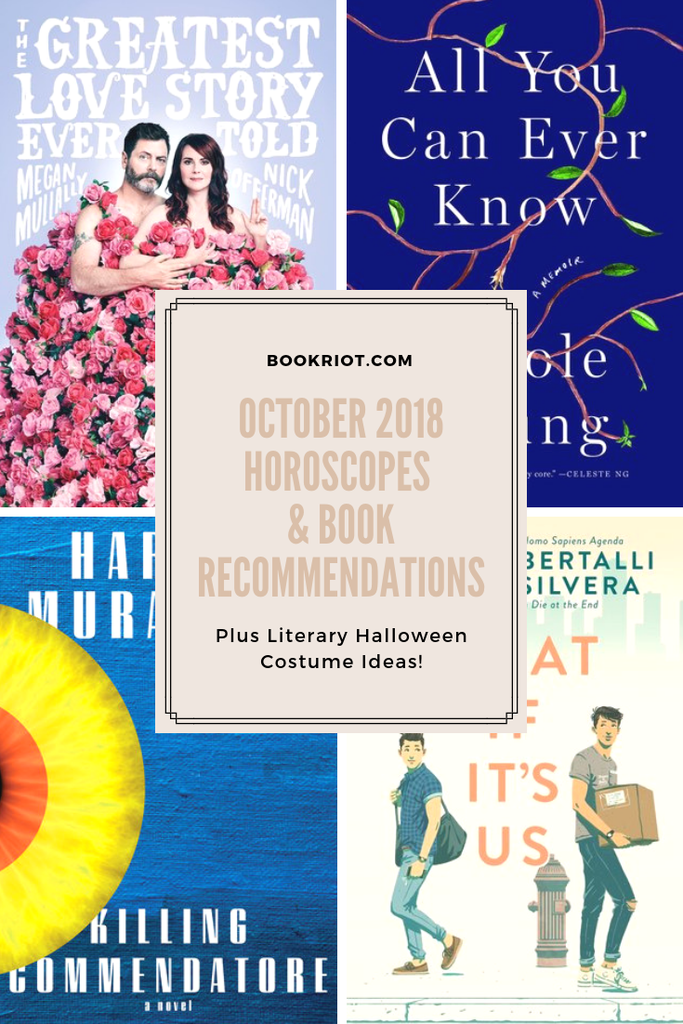 Aries (March 21-April 19)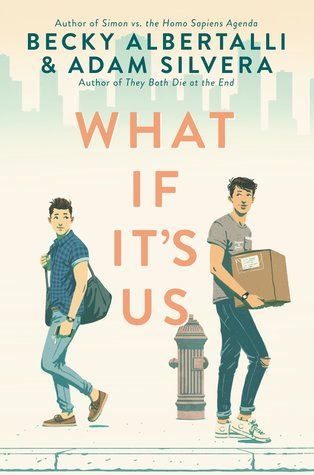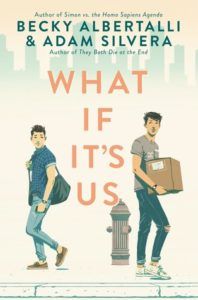 October is your month, Aries! Things are going great in many aspects of your life—career, family, romantic relationships—and you have control over reaching your goals. You're very charming this month; people are drawn to you, and your social connections will be valuable to you. The only thing to watch out for in October is your health. Be sure to listen to your body and give yourself time to rest. Read something lighthearted, like What If It's Us by Becky Albertalli and Adam Silvera. When Arthur and Ben meet serendipitously at a post office in New York, it feels like it's meant to be. But can they find each other again?
Halloween Costume Idea: Queen of Hearts from Alice's Adventures in Wonderland
Taurus (April 20-May 20)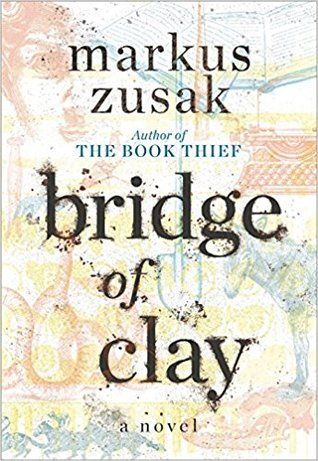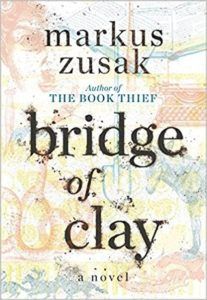 You'll be highly focused recognition this month, Taurus, especially when it comes to your professional life. You've had some success lately, and it's important to you that others appreciate your skill and hard work. Spend more time and energy in October with people who respect what you bring to the table—both in your career and in romantic relationships. You might enjoy Bridge of Clay (Oct. 9, Doubleday) by Markus Zusak. The five Dunbar brothers were left to fend for themselves at a young age and have bonded together to survive in an adult world. When they discover the reason for their father's disappearance, they struggle with acceptance and forgiveness.
Halloween Costume Idea: Katniss Everdeen from The Hunger Games
Gemini (May 21-June 20)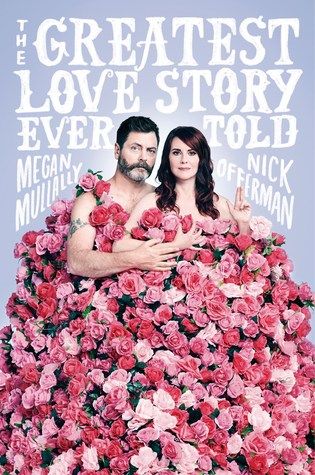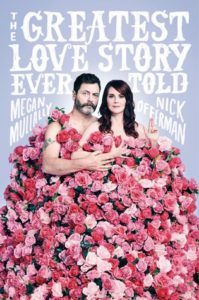 Geminis will focus on seeking mental, emotional, and physical pleasure in October. It's a great time to indulge in your favorite things and spend time with your favorite people. Working toward your goals won't take you far this month, so focus on rejuvenation instead. Find joy in all aspects of your life and take opportunities to treat yourself. It's a great month for romance as well. Check out The Greatest Love Story Ever Told (Oct. 2, Dutton Books) by beloved actors Megan Mullally and Nick Offerman. It's a hilarious and heartwarming oral history of their relationship. For even more fun, listen to the audiobook version!
Halloween Costume Idea: Matilda Wormwood from Matilda
Cancer (June 21-July 22)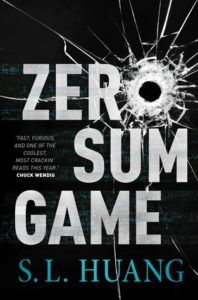 Things are moving at a quick pace this month, Cancer. That pace at work will be frustrating and sometimes overwhelming, so take time out to center yourself when needed. In your social and romantic life, a fast pace will be exciting and enriching. Invitations to interesting parties will lead to new friendships or potential new hobbies. Get extra rest so your hectic schedule won't negatively impact your health. Read a science fiction thriller, like S.L. Huang's Zero Sum Game (Oct. 2, Tor Books). Cas has channeled her talents for math and calculus into a dangerous career as an assassin, and she never misses. When she's drawn into a group that's mastered mind control, her power is no longer just her own.
Halloween Costume Idea: Dorothy Gale from The Wonderful Wizard of Oz
Leo (July 23-August 22)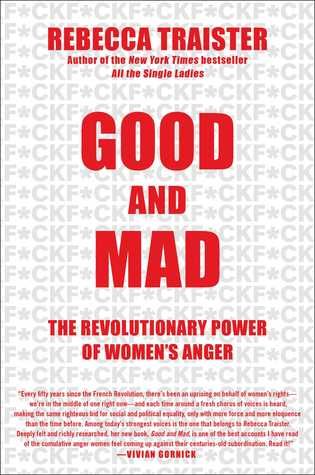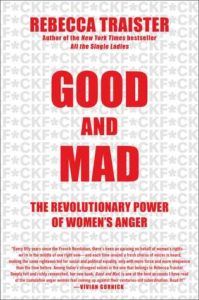 October will be a turbulent month emotionally for Leos. You feel a lack of control over circumstances affecting you and your loved ones this month, and your frustration is bubbling close to the surface. You may find yourself instigating conflict with colleagues or family members. Try not to burn bridges; things will improve after the 23rd, and you may regret words said in anger. I recommend Good and Mad: The Revolutionary Power of Women's Anger (Oct. 2, Simon & Schuster) by Rebecca Traister. It explores how women's rage has fueled political movements from fighting for the right to vote through the #MeToo movement.
Halloween Costume Idea: Max from Where the Wild Things Are
Virgo (August 23-September 22)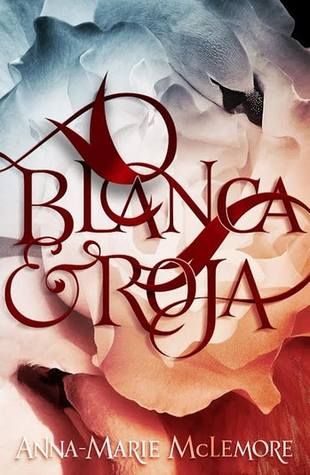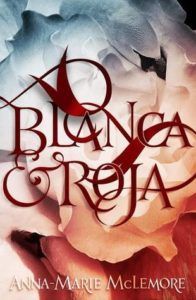 This month will be pleasant if you focus on finding balance across different aspects of your life. Spend time being social and time recharging alone. Focus on your career, but also make room for pleasure as well. October will also present opportunities for Virgos' intellectual growth. Have you been thinking about taking a new class or picking up a new hobby? It may lead to unexpected opportunities or connections. Check out a new twist on a classic tale, like Anna-Marie McLemore's Blanca & Roja (Oct. 9, Feiwel and Friends). A combination of Snow White and Rose Red and Swan Lake, it tells of two sisters cursed to play a dangerous game where one will be transformed into a swan.
Halloween Costume Idea: Nancy Drew
Libra (September 23-October 22)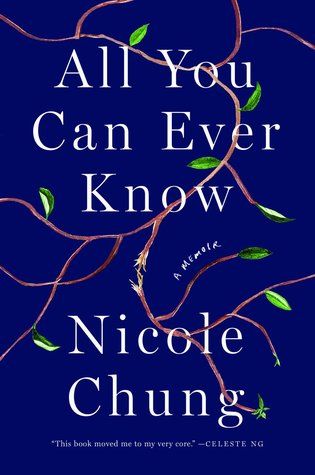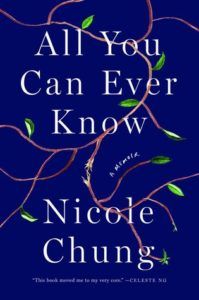 Your instincts are strong this month, Libra. If you have a strong gut feeling about a person or situation, follow it. Confidence and assertiveness in these matters will help you achieve your goals in October. Your instincts may also lead to financial gain. Don't put it all away in savings; use some of your earnings for a trip or activity you've been imagining for a while. You might enjoy an introspective memoir, like All You Can Ever Know (Oct. 2, Catapult) by Nicole Chung. Chung was given up for adoption by her Korean parents and spent much of her life wondering where she came from. Her memoir explores identity, race, family secrets, and belonging.
Halloween Costume Idea: Holly Golightly from Breakfast at Tiffany's
Scorpio (October 23-November 21)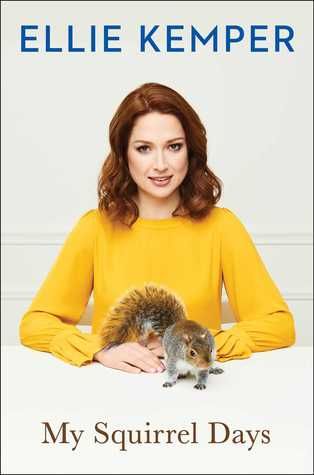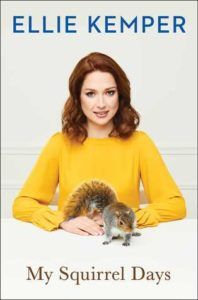 October will be an industrious and successful month for Scorpios. Your assertiveness and quick decision making will lead to a lot of forward motion this month. That motion can be utilized in both your professional and personal life. You may find joy in using your powers for good through philanthropy or volunteering. With good health and plenty of energy, you can achieve anything you put your mind to this month. Read something that will make you laugh, like actress Ellie Kemper's new memoir, My Squirrel Days (Oct. 9, Scribner). The Unbreakable Kimmy Schmidt star shares hilarious stories of her childhood and behind-the-scenes tales from her career.
Halloween Costume Idea: Lisbeth Salander from The Girl With the Dragon Tattoo
Sagittarius (November 22-December 21)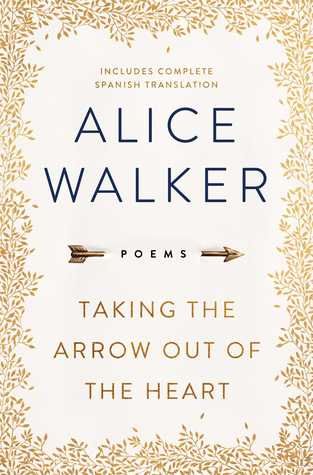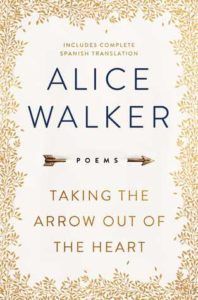 You're a natural team player, and you often focus more on the needs of others. This month, though, will be more about self-reflection and personal pleasure. October is the perfect time to evaluate where you are and where you would like to be. You may find lessons for your reflection in spirituality or in conversations with loved ones. Engage in an activity that brings you joy and perspective this month. Check out some new poetry, like Taking the Arrow Out of the Heart (Oct. 2, Atria Books) by Alice Walker. This new collection from the author of The Color Purple reflects on violence and discrimination in the world, and the people fighting to make a difference.
Halloween Costume Idea: Miss Frizzle from The Magic School Bus
Capricorn (December 22-January 19)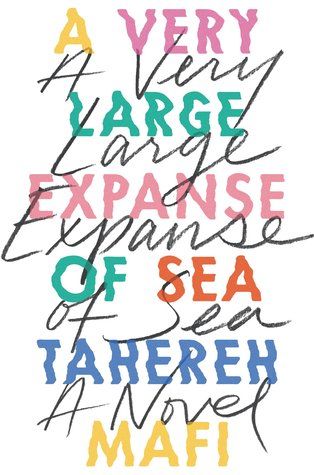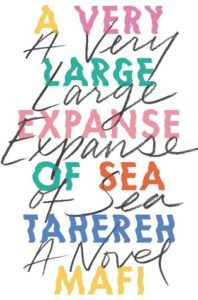 This month will bring a great focus on career and finances, Capricorn. Suddenly you've accumulated a lot of extra responsibilities, but at least they come with added respect and potentially extra income. Colleagues and family will look to you for advice, and your perspective will be highly valuable to others. Your cautious nature will serve you well in October and help you avoid missteps. You might enjoy A Very Large Expanse of Sea (Oct. 16, HarperTeen) by Tahereh Mafi. Shirin, a Muslim-American teen, faces daily discrimination and xenophobia in the years following 9/11. When she meets someone who cares about her, Shirin struggles to let down the walls she's built to protect herself.
Halloween Costume Idea: Mary Poppins
Aquarius (January 20-February 18)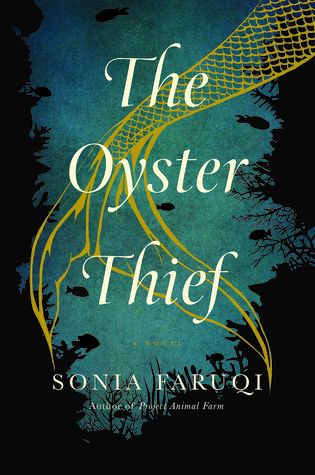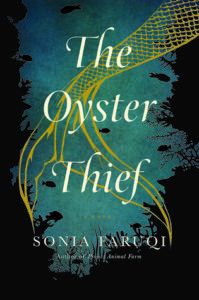 You're a force to be reckoned with this month. No one can get between you and your goals in October. With a lot of energy and persistence, you can turn around any difficult situations that have arisen in the past few months. Finances might have been tight lately, but that will change by the end of October. Academic situations may lead to particularly interesting new connections. I recommend fantasy this month, like The Oyster Thief (Oct. 2, Pegasus Books) by Sonia Faruqi. When a mermaid's brother is gravely ill due to pollution, she teams up with a human disguised as a merman to save him. They develop a forbidden love that is threatened by the weight of their secrets.
Halloween Costume Idea: Willy Wonka from Charlie and the Chocolate Factory
Pisces (February 19-March 20)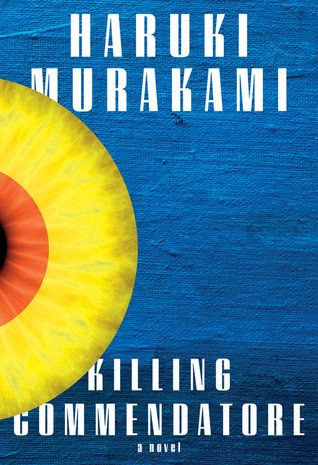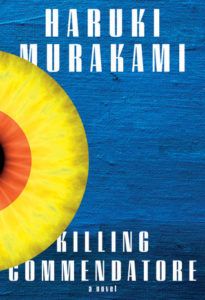 Money is good this month for Pisces, and it will often be the topic of conversation in your home. It's a good time to pay off loans or make a new investment. You would also benefit from spending part of your income on something luxurious that brings you joy and comfort. You're in great health this month, so some of that cash may be well spent on travel or unique experiences. Read Killing Commendatore (Oct. 9, Knopf) by Haruki Murakami. It's an homage to The Great Gatsby that explores art, lust, and obsession, all with Murakami's signature surrealist style.
Halloween Costume Idea: Lara Jean Covey from To All the Boys I've Loved Before
---
Looking for more? Check out your July, August, and September horoscopes and book recommendations!