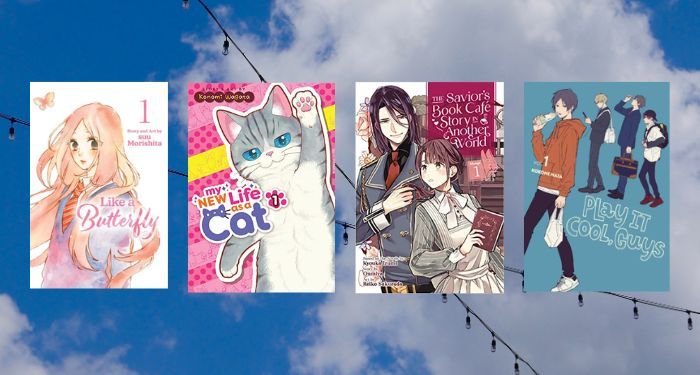 This content contains affiliate links. When you buy through these links, we may earn an affiliate commission.
Whenever I need a break from high-stakes, action-packed, angsty reads, I choose a cozy manga from my shelves. I just know they will provide easy, homely stories that feel like warm hugs and chill afternoons on your days off. But they won't only give you that though! You can expect kind-hearted stories with lovable characters who will easily charm you until the very end. I'm certain that cozy manga are the perfect companions to everyday life. If you're looking for that kind of read, check out 10 of the best cozy manga you can fall in love with.
The word cozy is added to many genres: cozy fantasy, cozy romance, cozy mystery, etc. When added to them, you can expect a light read in terms of what you usually would get in those genres. For example, if it's a cozy mystery, overly violent scenes won't be present in the book. Sometimes whenever you find a "cozy read," you can expect a gentleness that you won't be able to find in any other type of read. You know that, when you pick up a cozy read, you can spend a relaxing night at home and you will be taken care of.
In this list, I tried to compile a few of my favorite cozy manga. Personally, they feel cozy to me because they are light, they don't have a lot of angsty plots, and they provide such a good time. You'll be able to find all kinds of stories, from experiencing your first love to getting the chance to live once again…but now as a cat. Even if they provide all types of different narratives, what you can definitely expect to encounter in the hearts of the stories is a warm and safe place that feels like home.
---
I wanted to compile a list of cozy manga because I know that sometimes life is hard and you need an escape. These cozy manga will provide that escape, that safe haven you're looking for. From comedy to isekai stories, manga can show you whole new worlds in less than two-hundred pages.
If you prefer to watch instead of read, don't worry! This year there's a huge quantity of manga adaptations hitting your favorite streaming apps which you can enjoy from the comfort of your couch.