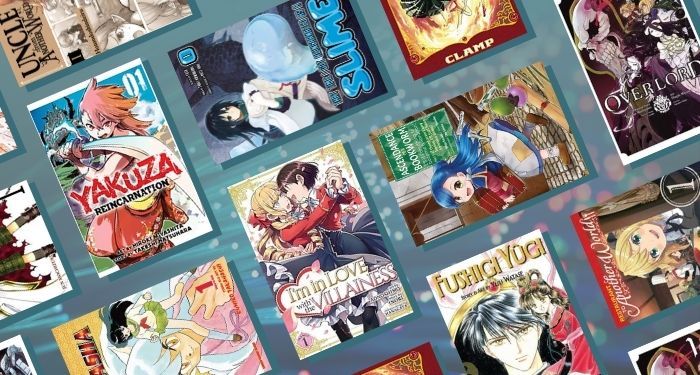 Lists
11 of the Best Isekai Manga
This content contains affiliate links. When you buy through these links, we may earn an affiliate commission.
If you're new to isekai, you've come to the right place! Here you will find a quick guide to isekai itself, as well as a list of some of the best isekai manga to get you started reading in the genre.
First things first: what is isekai? "Sekai" is Japanese for "world", with the prefix "i-" meaning "other" or "different." So, logically, the isekai genre revolves around stories involving the protagonist being transported to another world in one way or another (including by reincarnation or summoning). You can think of it as something like the Japanese equivalent of portal fantasy.
The concept of isekai has been long-standing in Japanese culture, appearing as far back as in traditional folk tales such as Urashima Tarō, the story of a fisherman transported to a palace under the sea on a turtle's back. Upon his return home, he discovers that though he seemed to only have spent a few days at the palace, over 100 years had actually passed in his world. A more recent, and especially recognizable example of isekai would be the Studio Ghibli film Spirited Away, in which 10-year-old Chihiro finds herself working at a bathhouse in the spirit world after her parents are cursed and turned into pigs for eating the food of the spirits.
In terms of books, isekai is especially huge in the light novel format, having been especially popularized by such titles as Sword Art Online. But there are plenty of manga in the genre as well, so here are some of the best isekai manga for you to enjoy!
Best Isekai Manga
Best Isekai Manga Adapted From Light Novels
As I mentioned earlier, isekai as a genre looms quite large in the world of light novels. Because the formats are so closely related, many of these find their way to become manga adaptations, as the selection of titles below!
---
I know I've mentioned light novels a lot throughout this post, so be sure to check out this list of the best isekai light novels as well to really get the most from this genre!