This content contains affiliate links. When you buy through these links, we may earn an affiliate commission.
This piece on Chinese fantasy novels for World of Fantasy Day is sponsored by Kingdom of Copper by S.A. Chakraborty.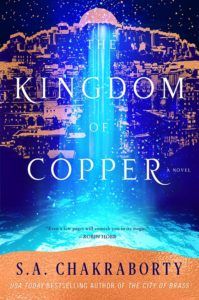 In Daevabad, djinn summon flames with the snap of a finger, blood can be dangerous as any spell, and a clever con artist from Cairo will alter the fate of a kingdom in the thrilling sequel to THE CITY OF BRASS. As Nahri carefully navigates life in the dangerous royal court, Ali has been exiled and must rely on the frightening abilities gifted to him by unpredictable spirits in order to survive. A new century approaches, but as the djinn gather for celebrations, a threat brews unseen in the desolate north, one that seeks the aid of an ancient warrior trapped between worlds.
---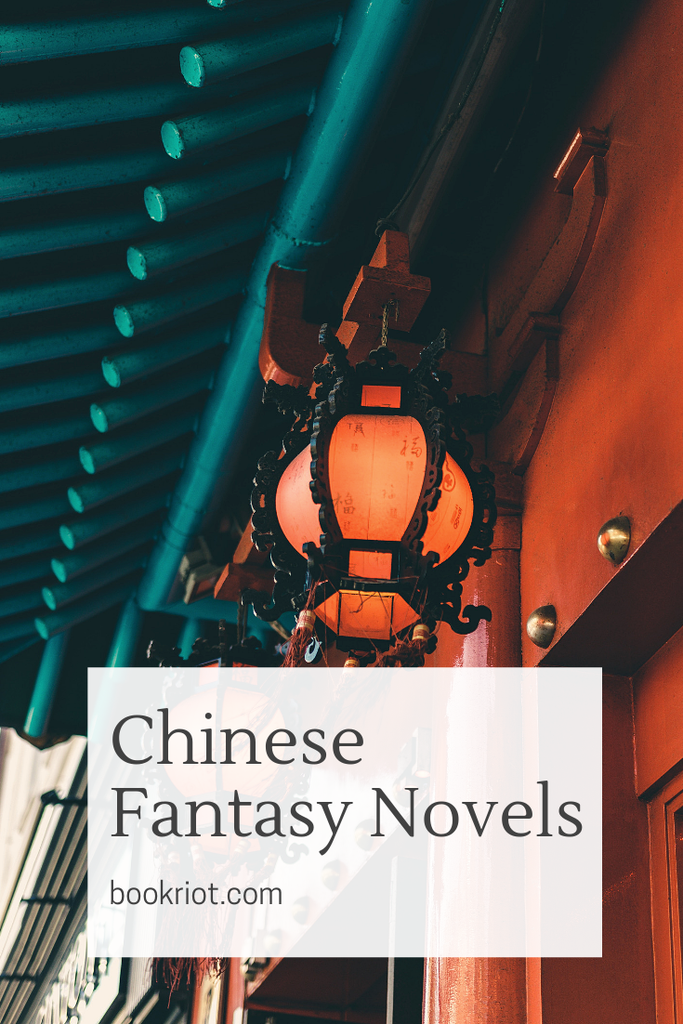 We often talk about literary realism as if it were the standard, "normal" genre. Yet surely tales of the fantastic have been around for longer, and have set down deeper roots in our psyches. Stories of the fantastic also travel well. After all, who doesn't like a good ghost or dragon story?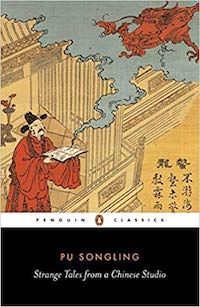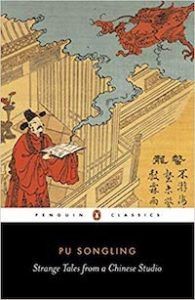 While the Thousand and One Nights is known as an Arabic collection—and it was indeed an Arabic manuscript popular in the 14th and 15th centuries—several of the tales came to Arab countries from China. Indeed, Chinese fantasy literature thrived in oral and written forms during the Tang (618–907) and Song (960–1279) dynasties.
Many early fantasy collections still hold great appeal. Among these is Liao Zhai, or Strange Tales from a Chinese Studio. It was written by Pu Songling (1640–1715), who lived during the Qing Dynasty, and has lately been translated by John Minford. The book is populated by ghosts, foxes, immortals, and demons, as they interrupt and change the lives of commoners.
The Twentieth Century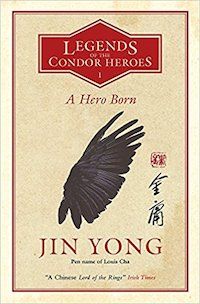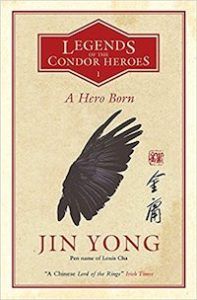 Many forms of genre literature continued to appeal to Chinese audiences through the final years of dynastic China, according to academic Heather Inwood. Things changed, however, by the mid–20th century. That's when the ruling Chinese Communist Party clamped down on writing it deemed anti-national or "superstitious."
Yet Chinese fantasy continued to thrive elsewhere. In Hong Kong, the martial arts fiction of Jin Yong itself became the stuff of legend. His The Legend of the Condor Heroes: A Hero Born was first published in 1957 and sold millions of copies. It finally appeared in English, in Anna Holmwood's translation, in 2018. The second book in the series, A Bond Undone, was translated by Gigi Chang. It just arrived at the beginning of 2019.
How popular have Jin Yong's books been? More than 90 films and TV shows have been adapted from his novels. And, according to The Straits Times, more than 300 million copies of his books were sold worldwide. That number floats up to more than a billion if bootleg copies are counted. In English, the Condor Heroes books are being marketed as a Chinese Lord of the Rings.
Well, if LOTR had any gravity-defying martial arts.
Post-Cultural Revolution: Genre Golden Age
Inwood marks the point of literary change as the "economic reforms brought in by Deng Xiaoping in the late 1970s." Cut off from state funding, she writes, Chinese publishing houses were forced to find new ways to finance themselves.
For writer Yen Ooi, things changed around "1989 (post–Cultural Revolution, post–Tiananmen Square)." In any case, in the last two decades, author-translator Xueting Christine Ni writes, "Chinese pop culture has grown exponentially."
Chinese genre communities, Yen said, have become very grassroots, and "seem to be very strong in developing their own teams of writers, translators, who are all readers themselves." She adds that "electronic platforms for reading (web, mobile phone, etc.) are all extremely popular[.]"
Inwood also writes that the growth of Chinese genre literature has been "explosive." Literature was the tenth most prevalent activity on the Chinese internet in 2016, a year that saw more than 333 million online readers. Most of those readers, Inwood writes, "are drawn towards popular genre fiction[.]"
A Few More to Look For
Considering its force, breadth, and vitality, Chinese literature is still little-translated into English. Yet some fantasy works have found their way from one language to another.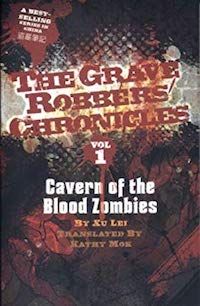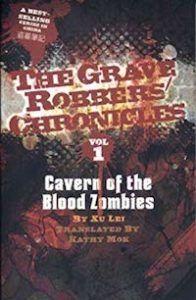 Tomb raider fantasy is one of Chinese literature's most popular genres, and Xu Lei is among its most popular writers. His Grave Robbers' Chronicles series was translated into English by Kathy Mok.
For those with a taste of the frightening, there is Lin Man-chiu's The Ventriloquist's Daughter, translated to English by Helen Wang. A menacing ventriloquist's dummy is the terrifying center of gravity in this YA crossover fantasy.
Yen Ooi recommends Night Journey of the Dragon-Horse by Xia Jia, translated by Ken Liu, which you can read in Lightspeed magazine. The story was published in a science-fiction magazine. Yet, Yen says, it blurs "the lines of science fiction and fantasy beautifully."
You can read more about Chinese literature in translation—fantasy and more—at paper-republic.org